Best car rental prices in Thessaloniki, Airport
Mini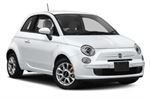 suitable for traveling in the company of 2-3 people
Econom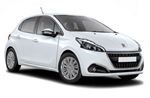 suitable for traveling in the company of 3-4 people
Standard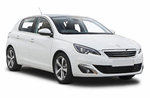 suitable for traveling in the company of 4-5 people
Jeep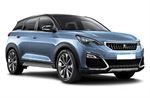 Coupe + Cabrio
Explore Thessaloniki in a hire car
Four reasons to get a rental car at the airport
The best prices
Largest selection
You save on transfers
The ability to receive and return a car at any time
Car rental at Thessaloniki Macedonia Airport
Thessaloniki International Airport Macedonia ( Saloniki International Aeroport ) - download scheme
IATA Code: SKG
Location: 23 km from the city center
Official site: http://www.hcaa.gr/8essalonikhs-makedonia
Information: +30 2310 985 000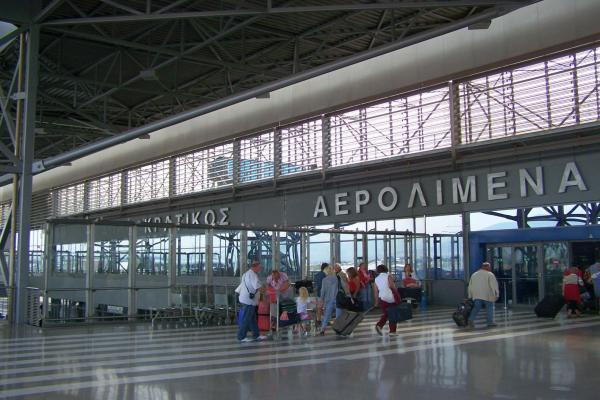 Macedonia International Airport is located in the Greek city of Thessaloniki, the second largest city after Athens, and operates international flights to Europe and Cyprus, as well as domestic flights. During World War II, there was a military airfield, and military aircraft are still based here. The airport capacity is about 4 million passengers per year.
Macedonia Airport consists of just one terminal, which, however, meets all the needs of a modern tourist, as it has been modernized and improved many times. At the airport, restaurants and bars, Duty Free shops, representative offices of banks and travel agencies, as well as rental car desks offer their services. In addition, the building has a mother and child's room, a medical center and a luggage room where tourists can leave their luggage.
A bus runs every 40 minutes from the airport building to Thessaloniki, which takes passengers to the Macedonia bus station in 50 minutes and one euro. A taxi ride costs about 40 euros, but at night this price doubles. For the most comfortable travel in the region, many tourists choose a rental car, which can be obtained at the airport.
We will be with you 24 hours a day.
All you need is to call +44 (20) 8089-82-32 .
Bookingcar offers a wide range of car rental options at Thessaloniki Macedonia Airport
With us you can choose a car of any class that best suits your needs.
Our prices are one of the best prices on the market.
See for yourself!
Professional support
Our professional call center will help you understand all the intricacies of car rental. We guarantee full support throughout the rental period.
Other locations in Thessaloniki:
Rental companies in Thessaloniki, Airport:
Reviews
We took cars for 2 weeks, I liked everything
Imodzhen Kit

, 10 September 2018
I love Greece very much, but I know that with transportation there is not so simple. I always rent a car to save on all my travels around the city and the surrounding area. On the site of the distributor you can take the car yourself, and view the top restaurants. Very convenient for those who do not use the services of agencies
Evgeniya Akimova

, 27 July 2018
Ride the car in 2017, very pleased with the good condition. Heard from friends, the distributor had a decent car park, but did not believe until he was convinced. The procedure for issuing / returning was very quick this time. I was very surprised with my wife, we usually encounter delays. So before settling in the hotel there were a few more hours to go for a drive around the neighborhood and make a first impression.
I strongly advise when issuing a photograph of the car from all sides, as clearly as possible. And it's even better to shoot a video in detail, so that every detail can be seen, including the fuel level, the speedometer reading. Everything that you think is necessary is best documented. Experience has taught that this is the surest way to protect yourself. Whatever the company, and whatever reputation, from unscrupulous employees no one is immune.
Vyacheslav Sergeevich Krasnikov

, 20 June 2017
It is most convenient to make a booking on Bookingcar.su.
marianna Grunina

, 25 February 2017