Best car rental prices in Greece
Mini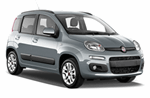 suitable for traveling in the company of 2-3 people
Econom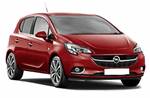 suitable for traveling in the company of 3-4 people
Standard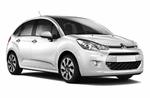 suitable for traveling in the company of 4-5 people
Luxury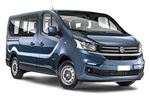 suitable for traveling in the huge company
Estate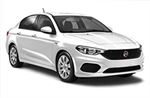 Explore Greece in a hire car
Greece is a country of delicious food and aromatic wine, fun discos and gorgeous beaches. Got an idea to go on a trip? Rent a car and explore the sights. Not seeing all the ancient sites would be a crime. In terms of car rental - your constant assistant Bookingcar.su. Qualified staff will help make your reservation quickly and according to your wishes. Do not waste a minute: the sooner you make a reservation, the more attractive the price will be.
When planning a trip, do not limit yourself to traveling from the hotel to the sea. After all, there are so many amazing things in the resorts of Greece that are simply amazing. Take at least the hill of Areopagus (Athens), where you can make a pilgrimage or Mycenae, famous for the tombs of the kings. Ancient monasteries, temples, where oracles sat, majestic caves - in all this is Greece. You can experience the traditions in national restaurants that will offer incredible dishes: eggplant casserole, grilled octopus, grilled lamb chops, Greek salad, cream puff pastry. Do not give up on traditional drinks: wine, anisette, brandy.
Reviews
We rented a car in Corfu with Tolis, a small local supplier. They gave us a free upgrade when they saw our family as they said the car we actually rented would not be big enough. They were super helpful & friendly! They had the best rates by far when we booked & honestly couldn't fault them!
Laura Stewart

, 10 September 2021
Who would have thought that a holiday in Loutraki would be unforgettable !! Great that my husband and I rented a car on Bookingcar and looked at the neighborhood. I will not write for a long time about the vacation, only about the car. They gave us everything quickly, because there were no queues, the return was also without delay. The deposit was returned after 7 days, but some were withheld for gasoline.
Melissa F.

, 18 March 2019
The cars of this rental company are always equipped with everything you need. You sit down and there is no need to worry about anything. For a long time I always advise them and my friends.
Prokhor Shuklin

, 15 June 2018
Last time I got on a big fine just because I did not watch when the scratches were fixed. As a result, I was credited with a bunch of new ones and there was nothing to prove. Learned by experience, this time he controlled every scratch and naturally turned to another distributor. This time it ended well. Specialists are very literate and quickly perform their work. And most importantly - do not bred customers!
I was very surprised when I saw a small run. I thought I was screwed up. It turned out that the car was going so easily, really like a new one. Thank you!
Pavel Galancheev

, 16 April 2018
We arrived at the airport, but it turned out that our car was not ready. I had to wait more than an hour. As compensation, they were allowed to return the car after that time, about which they agreed. For the first time we appeal to this company, on the whole were satisfied.
Natasha Kharlina

, 06 April 2018
We withdrew the double amount of the reservation. He filed a complaint. Returned, but after several weeks of proceedings.
The most responsible guys!
Yuliya karpenkova

, 01 September 2017
I want to note the competent work of employees. Every detail is clearly articulated, whether it's rental conditions, be it the state of the car. This is a big plus, because coming to the airport in advance you know what and how. No surprises. You can safely schedule meetings or excursions. Precisely for accuracy and punctuality and like the company. Already for 4 years I have been cooperating with them, never failed me.
Anton Ivanov

, 02 August 2017
It seems to me that I already used the services of all rental companies that only exist on the market. Work is such a thing. So I can say that each works plus minus the same ... Another thing is who and how to respond to emergency situations. With Sixt, I did not have to worry. Managers are always in touch, if any incident, first carefully determine the reasons and rightness of the client stands up to the last. Already 4 years with them and always know that they will not disappoint.
Lyubov Efimovna Vakulenko

, 21 July 2017