Best car rental prices in Thessaloniki
Mini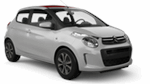 suitable for traveling in the company of 2-3 people
Econom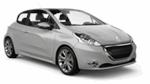 suitable for traveling in the company of 3-4 people
Standard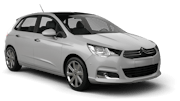 suitable for traveling in the company of 4-5 people
Luxury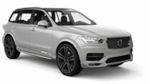 suitable for traveling in the huge company
Van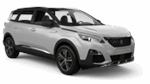 Explore Thessaloniki in a hire car
So you only have a few days to experience all Thessaloniki has to offer? Then let car rental be your biggest help to experience the delights of this beautiful city. You can collect your vehicle from several pick up points throughout the city: Thessaloniki Airport, Thessaloniki Downtown, Thessaloniki-Hotel Delivery, Thessaloniki Port, Thessaloniki The Met Hotel, Thessaloniki Kalamaria, Thessaloniki Bus Station, Thessaloniki Georgikis Scholis, Thessaloniki Railway Station, Thessaloniki Peraia, Thessaloniki Kamara, Thessaloniki Near Airport, Thessaloniki G. Papandreou Street, Thessaloniki Aristotelous Square, Thessaloniki White Tower, Thessaloniki Chalastra, Thessaloniki Thermi, Thessaloniki Intersalonica and elsewhere. Still unsure? Take a look at Thessaloniki's parking system and payment for it, check whether your hotel offers free parking and let those doubts fade away.
Rental companies in Thessaloniki:
Reviews
Not at all dispensing counters I like the service, but this is more a question for the dealer, but for this resource. Because their mobile application is convenient, the voucher was sent quickly and when I made the order the consultant told everything in great detail. So in terms of their work - everything suited me
Jenny Higgins

, 07 August 2019
Already all your friends got hooked on this distributor
Alina Jarvis

, 30 October 2018
Svyatoslav Zaichenko

, 26 March 2018
For a small price you can get a decent car!
Maksim Ilich

, 09 November 2016