Bookingcar offers a wide range of car rental options in Spain.
With us you can choose a car of any class that best suits your needs.
Our prices — some of the most profitable on the market
See for yourself!
Professional support
Our professional call center will help you understand all the intricacies of car rental. We guarantee full support throughout the rental period.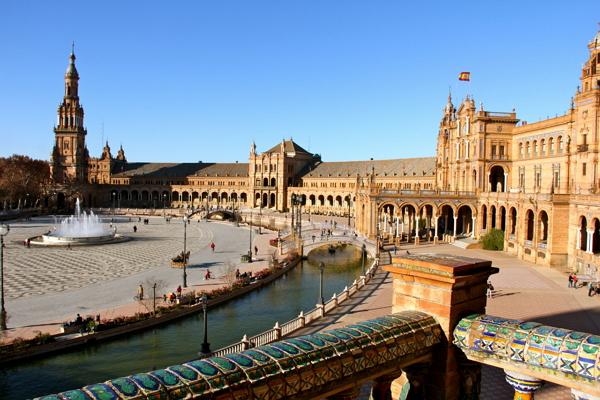 Spain — a country where they go for a bright, scorching sun, a sea that can cure any spleen, delicious sangria, which, it seems, is always not enough, and, of course, the cheerful mood of the Spaniards, who should learn optimism and carelessness. You can talk a lot about the sights of Spain for a long time, describing their uniqueness, charm and energy. Our advice: do not rush to see everything, choose several places, devote a couple of days to them, and after try on the lifestyle of the Spaniards and enjoy the moment. And in order for your acquaintance with the country to truly take place, we advise you to rent a car with which traveling around Spain is much more convenient and interesting.
Holidays in Spain
Beach resorts
Costa Brava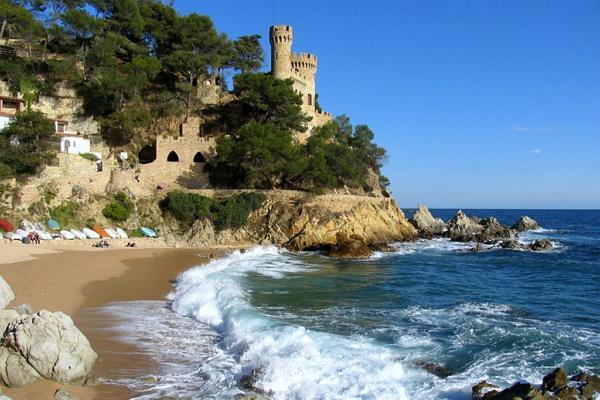 Part of the Mediterranean coast in northeast Catalonia. One of the most picturesque corners, consisting of several cozy resort towns. Among the most favorite places — party Lloret de Mar, calm Tossa de Mar, suitable for family holidays, and the southernmost resort of the coast — Blanes, where excellent conditions for families with children are created. If you do not like to linger in one place for a long time and want to travel along the coast, we advise you to book a car in advance with representatives of rental companies.
Costa del Sol
The resort area in Andalusia, which is often preferred by celebrities for relaxation. The mild climate, picturesque views, suitable conditions for surfing and a developed infrastructure that does not prevent you from feeling as relaxed and peaceful as possible make Costa del Sol an attractive tourist destination. The main resorts are: Marbella, Torremolinos, Fuengirola, Benalmadena and Estepona. In the cities of the Costa del Sol, you can easily use the car rental service and make the ideal route for you to travel in Spain.
Costa Dorada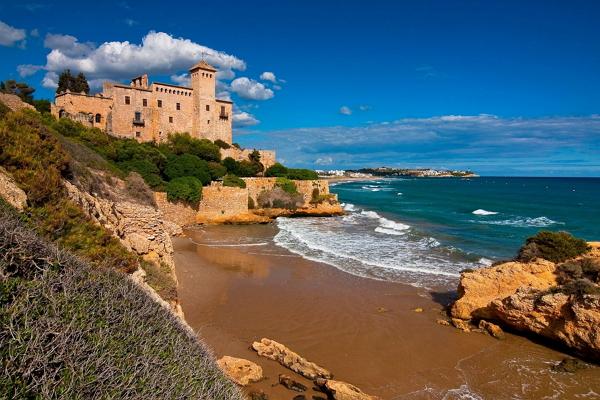 Coastal strip in the northeastern part of Spain. Costa Dorada is famous for long beaches with a soft golden shade of sand. Here you can take a course of spa treatments at one of the Montbrio del Camp hotels, fall into childhood in an amusement park «Port Aventura» in Salou, as well as strolling through the old quarters of Sitges. Most Costa Dorada hotels have their own parking, so you can not worry about where you will have to park your car rented in Spain.
Rules of the road, parking, toll roads
Toll roads
In Spain, some roads and tunnels are paid for. The fare varies depending on the distance traveled, the type of vehicle, season and congestion.
Special Pay Roads
Tunnels Cadi (length — about 5 km) and Vallvidrera (length — 2.5 km) — tunnels in the province of Barcelona.
Speed ​​mode
In the village — 50 km / h
Outside the village — 90 km / h
On the road — 100 km / h
On the motorway — 120 km / h
Alcohol
Maximum Allowed Blood Alcohol Level — 0.5 ‰.
Parking
In Spain there are several types of parking:
underground— city ​​parking (paid) and parking in shopping centers and shops (can be both paid and free);
land paid — highlighted in blue or orange / green. The difference between these parking lots is as follows: in the orange / green zone, the cost of parking for local residents is lower than for non-residents. The parking time is also different: locals can leave their cars for up to 3 months, tourists can pay only 1 — 2 hours parking;
zone for residents — parking for non-local is prohibited. Indicated by signs with inscriptions. «zona residentes» or«área residents» (in Barcelona);
unloading and loading area — indicated by diagonal yellow lines on the pavement. Completely free, use time — 30 minutes.
Places where parking is prohibited are marked in yellow on the pavement.
Emergency and referral services
Single phone for police, ambulance and fire service — 112
Help desk telephone service — 003
Rent a car in Spain with BookingCar — profitable, convenient, easy!
In case of any problems associated with car rental in Spain, BookingCar will solve them as quickly as possible.
We will be with you 24 hours a day.
That's just what you need — make a phone call +44 (20) 8089-82-32.
© Ellina Rudenko, 2016
Like this? Share in social networks: