Best car rental prices in Bern, Airport
Standard
suitable for traveling in the company of 4-5 people
Luxury
suitable for traveling in the huge company
Estate
Explore Bern in a hire car
Four reasons to get a rental car at the airport
The best prices
Largest selection
You save on transfers
The ability to receive and return a car at any time
Car rental at Bern Airport
Bern International Airport ( Bern-Belp International Airport )
IATA Code: BRN
Location: 6 km from the city
Official site: www.flughafenbern.ch
Information: +41 31 960 21 11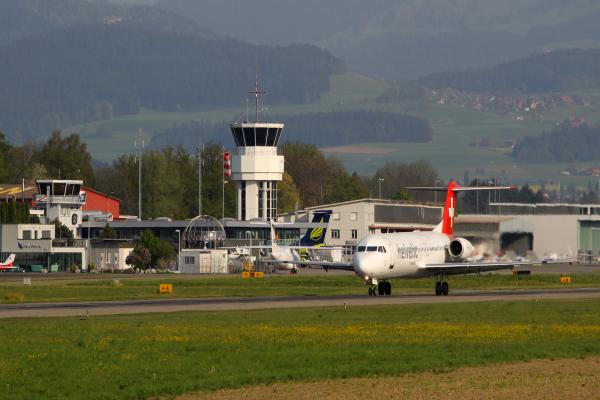 Bern International Airport is not able to impress with its scale, although it is the only one in the Swiss capital and is located in its suburb - Belpe. Each year, about 800 thousand people use his services to see the historical and cultural monuments of Bern: the grandiose Federal Palace, the Gothic Cathedral, the astronomical clock on the tower of the 13th century, the house of the founder of modern theoretical physics Albert Einstein, and then go for a walk in a conquering of his magical aroma of rose garden. To ensure an interesting trip with free access to all the attractions of the region, rent a car at the best prices, from car rental companies, using the Bookingcar service.
A small airport complex began its work in 1929 with flights to the city of Basel and for a long time was regional, performing only domestic flights. But now flights depart from it to international destinations - to the UK, France, Greece, Germany, Austria, Australia, Hungary and others. Nevertheless, the air harbor requires modernization and expansion, as it is not yet able to receive large aircraft and serve the passenger flow, similar those that accept airports in other European capitals.
The only terminal is equipped with everything necessary for a comfortable flight expectation - there are representative offices of banks and travel agencies, currency exchange points, a post office and a medical center. In case of prolonged waiting, vacationers can stay in the Belp Hotel located on the territory of the complex. Particular attention is paid to passengers with reduced mobility. Friendly service staff is always ready to help navigate the building and find the rental car rental desk indicated on your voucher. Arriving passengers can start a gastronomic acquaintance with Switzerland by tasting traditional dishes at the airport restaurant, and before departure, buy souvenirs, Swiss chocolate bars, cheeses and sausages in Duty Free shops.
We will be with you 24 hours a day.
All you need is to call +44 (20) 8089-82-32 .
Bookingcar offers a wide range of car rental options at Bern Airport
With us you can choose a car of any class that best suits your needs.
Our prices are one of the best prices on the market.
See for yourself!
Professional support
Our professional call center will help you understand all the intricacies of car rental. We guarantee full support throughout the rental period.
Other locations in Bern:
Rental companies in Bern, Airport:
Reviews
Liana Ovanesyan

, 11 September 2018
The insurance covered the correction of small scratches. I thought I would have to pay extra from my pocket, but it turned out that insurance is not just for a "tick".
I intentionally went to another city, but I also wanted to stay here for a couple of days. Booked audi a3 sportback. I was contacted by a company specialist, confirmed the reservation. All the nuances settled quickly. On the counter, the extradition in front of me was one person, he was quickly served and my time came. The state of the car was satisfied, to fix the defects took literally 10 minutes. Rided with pleasure. Automatically returned the car quickly.





Oksana Korsakova

, 17 May 2017