Best car rental prices in Switzerland
Mini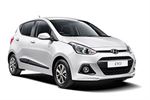 suitable for traveling in the company of 2-3 people
Econom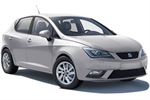 suitable for traveling in the company of 3-4 people
Standard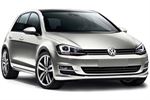 suitable for traveling in the company of 4-5 people
Luxury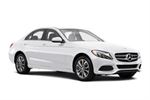 suitable for traveling in the huge company
Estate
Explore Switzerland in a hire car
Someone associates Switzerland with the best slopes of the Alps, and someone associates with beautiful castles. Want to discover your own Switzerland and find something to fall in love with? Looking for a rental car will help you. Employees of Bookingcar.su will help you rent a car according to all your wishes and, if necessary, give you useful links on trip planning.
Want to immerse yourself in the atmosphere of a charming town? Go to Bern - a city with an impeccable reputation, the best streets for shopping and an infinite number of museums. Are you dreaming of getting into one of the Swiss health resorts? Montreux, Yverdon-les-Bains, Vevey, Bad Ragaz will conquer you with snowy peaks, thermal springs and sandy beaches. If you want to spend your holidays on the shores of Lake Zurich, then first take a stroll through the old streets of Zurich and have fun in local bars, and then go to the pristine nature. And if you are eager to go skiing and breathe in the high mountain air, stop your choice at the resorts Engelberg, Jungfrau, Gstaad.
Reviews
Well-rested in Zermatt, the car happy
I booked a car in Zermatt on Bookingcar and ordered all the equipment for a ski resort there. It turns out more profitable than taking on the spot. the car was given out more than good, but there was little gasoline in the tank, I had to immediately look for refueling
Samantha Preston

, 15 April 2019
Even if I found somewhere higher than the offer, I still would not change the distributor. Service very much.
A car broke down on the road. What to do - had no idea. I did not expect that it would quickly turn everything on. I contacted the company's specialists. The mechanic quickly arrived and diagnosed the problem. As a result, drove me to the office of the company and I was immediately given another car above the class. For an unpleasant situation, they apologized. This whole situation brought a lot of experience, but it's good that everything quickly resolved.
Kristina Skripka

, 07 May 2018
Very lucky with the distributor. A couple of years ago I turned here for my first rented car and still do not want to change the company.
Irina Rubenovna Gabitova

, 28 March 2018
A friend suggested that through Bookingcar.su make the reservation much more profitable. Often there are discounts for cars, so, for example, booking for 4 days can save up to 20%. This time, the action did not get into the action, but the machine is always satisfied. It has been for a long time already being able to do the booking myself. The system is very clear. Refund of collateral is also fast. I liked how the experts worked at the issuance counter. All quickly and without errors.
Dmitriy Matveev

, 23 March 2018
I booked PEUGEOT 308. I thought I would get a discount on Bookingcar.su, but this time I was not so lucky as in the past. The car was given in perfect condition. I really like the distributor for it. If there are delays with the service (it can be understood: the flood of customers is huge), then there are no complaints to the machines. Always comfortable you feel at the wheel and no problems on the road. The last three years I rent a car only here.
Minimum mileage, full tank, excellent navigator.
The car is happy, but on the counter so all for a long time. We should add specialists
Taisiya

, 10 November 2017
I took VW GOLF 1.4 at a discount on Bookingcar.su. I like this site for the ease of booking. It seems easier, it seems, can not be. Even if you take a car for rent for the first time, it's not a problem to figure out what's what for yourself. It is checked up on itself. I do not use the services of consultants. It's just not necessary, although I see that often in communication. The terms of the contract are always respected, the pledge is returned quickly. I am very pleased with the find.