Best car rental prices in Simferopol, International Airport
Mini
suitable for traveling in the company of 2-3 people
Econom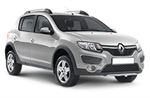 suitable for traveling in the company of 3-4 people
Standard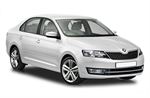 suitable for traveling in the company of 4-5 people
Luxury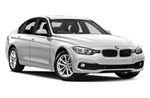 suitable for traveling in the huge company
Van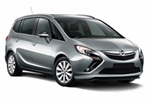 Explore Simferopol in a hire car
Four reasons to get a rental car at the airport
The best prices
Largest selection
You save on transfers
The ability to receive and return a car at any time
Car rental at the airport of Simferopol
Simferopol International Airport
IATA Code: SIP
Location: 12 km from the city
Official site: www.sipaero.ru
Information: +7 (978) 936-77-71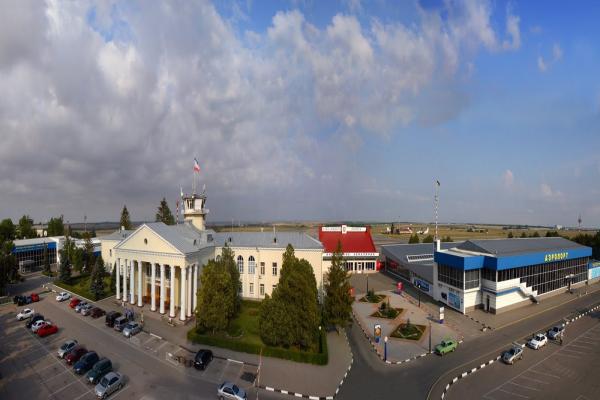 Simferopol International Airport is the main air gateway to the Crimea, which has always been popular in Russia due to its unique climate and amazing natural beauties. If you rent a car using Bookingcar.su, you can see the incredible fields of scarlet poppies and fragrant delicate purple lavender, the snow-white castle of love Swallow's Nest, crowned by a sheer cliff, the tumultuous waterfall Dzhur-Dzhur in the Hapkhalsky gorge, the magnificent mountain Ai-Petri, with which offers breathtaking views of the peninsula. For many years, residents of all of Russia have been coming here for the sake of sanatoriums and boarding houses with a wide range of health-improving procedures, a combination of mountain and sea air and swimming in the Black Sea.
The airport terminal consists of four terminals, two of which are international, but temporarily not serviced. Since the railway connection with Crimea is temporarily interrupted, the airport is the only quick way to get to the peninsula. But in the territory itself it is most convenient to travel by car, however, you will have to travel a long time and wait for the ferry at the crossing. Not many are ready for this, therefore the profitable services of rental companies are very popular. Having made an order in advance on the website, you can choose where to pick up the rented car. Having decided to receive it immediately after landing, you will be able to pick it up in the arrivals area at the rental car pick-up counter indicated in your voucher.
In the airport building, there are several bars and restaurants, shops where you can buy souvenirs from the trip, but it is better to do this in advance so as not to overpay. If you need a longer wait, you can stay in a hotel at the airport terminal. Wi-Fi is free in the terminals. For more demanding travelers, there is a special VIP area with snacks and a bar, soft sofas and separate reception desks.
We will be with you 24 hours a day.
All you need is to call +44 (20) 8089-82-32 .
Bookingcar offers a wide range of car rental options at Simferopol Airport
With us you can choose a car of any class that best suits your needs.
Our prices are one of the best prices on the market.
See for yourself!
Professional support
Our professional call center will help you understand all the intricacies of car rental. We guarantee full support throughout the rental period.
Other locations in Simferopol:
Rental companies in Simferopol, International Airport:
Reviews
Kristina Sarkisyan

, 10 September 2018
Cars are even more expensive than in the same Greece. I remember that everywhere such proposals and from the distributor little depends, but very surprised. I rented a car, but next time, if I return here, I will somehow manage.
Valeriya Voronova

, 20 August 2018
Budget proposals. CHEVROLET CRUZE is thrilled
Mariya Nechaeva

, 16 May 2018
Not cheap, but the cars are great !!
tatyana Chupakhina

, 16 October 2017
Has got on the action - the pleasant moment
Marina Yarusova

, 19 July 2017
Prices seem overrated but the choice is impressive
I made a booking through Bookingcar.su. A good selection of machines is presented, including at the promotional cost.
Roman Borisovich

, 19 November 2016