Best car rental prices in Russia
Mini
suitable for traveling in the company of 2-3 people
Econom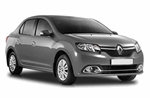 suitable for traveling in the company of 3-4 people
Standard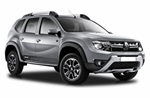 suitable for traveling in the company of 4-5 people
Luxury
suitable for traveling in the huge company
Van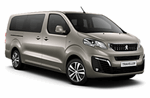 Explore Russia in a hire car
Russia is vast and so different, every tourist here will find something to admire and something to be surprised at. Traveling or traveling around this huge country is simply impossible to imagine without a rental car. For one hundred percent confidence in the excellent service, use the services of Bookingcar.su. You will be able to offer a rented car for your specific situation and taking into account all preferences.
It is impossible to single out one or two "master-visits" of the city of Russia. No matter where you go, you will not be left without a lot of impressions. Moscow and St. Petersburg - a storehouse of various excursion programs. Here at your disposal will be legendary squares, historic buildings, palaces, art galleries, concert halls. The treasure of Russian culture is considered the Golden Ring. It includes several dozen ancient cities, from which the history of Russia began. Holy cloisters, open-air museums, historical monuments and amazing nature - everything seen will surely make an indelible impression. Whatever direction you choose, it is best to go on a trip in the summer when there is warm, sunny weather.
Reviews
Rested in Gelendzhik and booked a car for a trip here. As for the car: it was evident that it was painted, plus fresh scratches. Inside, everything was washed, the tank is full. Apparently the car was in accidents more than once, but it didn't affect our comfort in any way. Overall satisfied
Mariya Kotenko

, 16 December 2018
While my car was on repair after the accident, I went on a rented Chevrolet Cruz. There were pleasant impressions. The car is clean, beautiful, the course is smooth. I remember some time ago I used the services of another rental - so they gave me such a car that I was constantly afraid that the bumper would fly away)). In comparison with Storletcar - just heaven and earth. I hope that such situations in my life will not happen again, but if you need a car - I immediately to you.
Not warned that they will give out another car
Ksyusha Raznosilina

, 10 July 2018
I got in a huge queue at the delivery desk
Ekaterina Biktimirova

, 14 June 2018
Well worked. I am satisfied with the services.
Gennadiy Rostislavovich

, 13 June 2018
The janitors did not work, judging by the symptoms, the pads also had to be changed long ago. The machine is so-so caught.
I liked how the system of issuance at the airport is organized. Everything is fast and orderly
Svetlana Khoroshevskaya

, 01 June 2018
It is worth a try once. Super!
I made reservation for Bookingcar.su. Convenient and fast