Best car rental prices in Amman
Mini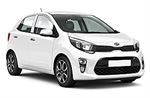 suitable for traveling in the company of 2-3 people
Econom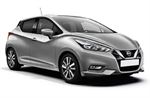 suitable for traveling in the company of 3-4 people
Standard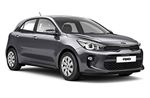 suitable for traveling in the company of 4-5 people
Luxury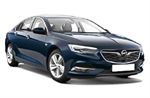 suitable for traveling in the huge company
Van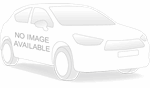 Explore Amman in a hire car
A rental car will definitely come in handy for travelling around Amman. This service is even easier to take advantage of since there are several car hire rental points around the city: Amman International Airport Queen Alia, Amman Downtown, Amman Airport Marka, Amman Downtown Sheikh Hussein Bridge, Amman Downtown King Hussein Bridge, Amman Hotel Corp Executive, Amman Hotel Holiday Inn, Amman Hotel Le Meridien, Amman Hotel Kempinski, Amman Kempinski Ishtar Dead Sea Hotel, Amman Hotel Golden Tulip, Amman Hotel Intercontinental, Amman Hotel Movenpick Dead Sea, Amman Hotel Sheraton, Amman Hotel Marriott, Amman Abdali, Amman Airport Road Al-Quds, Amman King Abdullah Gardens, Amman Shmisani Wadi Saqra, Amman Sweifieh Park Plaza, Amman Boulevard, Amman Delivery Within City Limits, Amman Hotel Bristol, Amman Ibn Al Nadeem St. 5 Boulevard, Amman Hotel Alia, Amman Al Madinah, Amman Four Seasons Hotel, Amman Le Royal, Amman Mecca, Amman Grand Millennium Hotel, Amman Days Inn Hotel Suites, Amman Corp Executive Hotel, Amman Landmark Hotel, Amman Al Waleed Hotel, Amman The Regency Palace, Amman Rotana Hotel, Amman Valley Marriott, Amman King Hussein Bridge, Amman Bristol Hotel, Amman Crown Plaza Hotel, Amman Al-Bayader, Amman Al Qasr Metropole Hotel, Amman Grand Hyatt Hotel and elsewhere. This will make the planning of your trip significantly easier, meaning you have the time to experience everything you want to in Amman.
Rental companies in Amman:
Reviews
Not the first year I work with this distributor. Always everything is super!
Ekaterina Robertovna Poisova

, 19 June 2018
Usually we travel around old Europe, this time I wanted some exotic things. We read the information about Jordan and very much regretted that we had not been here before. For this holiday I wanted to see everything that is possible. Of course, we rented a car. Verified contact we already had from previous trips, were sure that this time will not disappoint. My husband at this time wanted something special, so they decided to take the MERCEDES S 350. It was expensive, but the car was wonderful. Skating through the cities and the surrounding area was just a joy. Panoramas, of course, are unforgettable.
Odintsova Tatyana Svyatoslavovna

, 17 March 2017
Despite the fact that they gave another car, we were satisfied.