Best car rental prices in Milan
Mini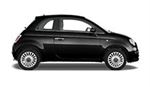 suitable for traveling in the company of 2-3 people
Econom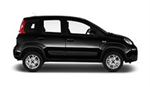 suitable for traveling in the company of 3-4 people
Standard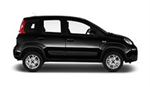 suitable for traveling in the company of 4-5 people
€
138.08
price for 3 days
Insurance against accidents

Third Party Liability Insurance

Insurance against theft
€
138.08
price for 3 days
Insurance against accidents

Third Party Liability Insurance

Insurance against theft
€
138.08
price for 3 days
Insurance against accidents

Third Party Liability Insurance

Insurance against theft
€
180.82
price for 3 days
Insurance against accidents

Third Party Liability Insurance

Insurance against theft
€
180.82
price for 3 days
Insurance against accidents

Third Party Liability Insurance

Insurance against theft
€
180.82
price for 3 days
Insurance against accidents

Third Party Liability Insurance

Insurance against theft
€
218.11
price for 3 days
Insurance against accidents

Third Party Liability Insurance

Insurance against theft
€
218.11
price for 3 days
Insurance against accidents

Third Party Liability Insurance

Insurance against theft
€
218.11
price for 3 days
Insurance against accidents

Third Party Liability Insurance

Insurance against theft
Explore Milan in a hire car
is a city of beautiful parks and wonderful architecture which creates a romantic atmosphere. Want your trip to pass without any extra problems? Then rent a car from Dollar and let your day trips last as long as you like. If you are looking to save then Dollar is the hire company for you.
Reviews
No matter how much I looked, but here the best ratio of price and condition of cars.
Ruslan Kazarov

, 31 October 2020
I have never been left without a rental car in Milan with this company
I rented a lot of cars here and in appearance they are no more than 2-3 years old. His condition is very good, so it's scary stories when they are scared that rental cars can be so scary to go from the airport to the hotel and they can literally fall apart on the road. It is for the new fleet that I love this company.
Esther T.

, 12 August 2019
With volkswagen polo lucky
Azamat Shakirov

, 19 July 2019
I found the car above the class and it was a discount. As a result, rented, and paid, as for the one that I usually rent. I like the company for this, there are always nice bonuses for the client
They like cars here, they are always clean, everything works fine. Nice ride
Alik Muradyan

, 28 November 2018
Everything is super. Took D PEUGEOT 308 SW. Budget, perfect for a large family. Insurance took everything, after all, after consultation with a specialist, decided to play it safe. And he did the right thing.
Tukhik Kolovtyan

, 20 November 2018
I took VOLKSWAGEN GOLF for a week to drive around Milan. In general, pleased with the machine, as served, too. Deposit returned more than a week. When I started to worry, contact the consultant, I should contact the bank. It turns out that you can speed up your money back.
German Mikhalenko

, 02 November 2018