Best car rental prices in Milan
Mini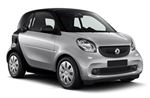 suitable for traveling in the company of 2-3 people
Econom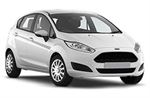 suitable for traveling in the company of 3-4 people
Standard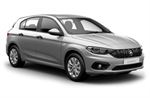 suitable for traveling in the company of 4-5 people
Luxury
suitable for traveling in the huge company
Estate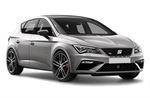 Explore Milan in a hire car
It's not important whether you've planned a short or long trip. The best decision you can make for your trip to Milan is to rent a car. You can pick up your hire vehicle at several collection points: Airport Malpensa, Bergamo Airport, Linate Airport and elsewhere. Before getting behind the wheel, get to know the traffic regulations so as to avoid fines and police warnings. This way, nothing will spoil your trip to Milan.
Rental companies in Milan:
Reviews
Upon receipt of the car at the GoldCar rental company, we faced the following problems: the receipt checklist was clean, not a single mark of scratches. In fact, there were so many scratches and dents that they did not immediately find everything. I had to invite a company employee several times to mark them. Upon delivery, they demanded photographs of these scratches from us, despite the fact that the employee of the rental company had already entered them into the database. If the photographs had not been shown, we would have been withheld the amount for repairs. Why then their co-worker was called and he carefully noted everything at his place - it is not clear. From my experience, this is the worst attitude of a car rental company towards its customers. After this time - just not GoldCar. Strongly not recommend!
Evgeny Klekovkin

, 10 September 2021
I was looking for an inexpensive minicar in Milan. It would be unrealistic to drive another car along the route that I had planned. I liked the option offered by the distributor. It's good that I didn't have to look for a car myself, go into details on the terms of the lease and everything else.
Maksim Gromov

, 02 November 2020
Rent a car for 3 families here. Normally we were consulted and helped with everything. For people like us, who use rental services for the first time, this is a direct salvation. And the minimum time was spent on everything, and there was no need to go anywhere. We recommend this site to all beginners.
Gerry Johnston

, 24 January 2020
You rent a car here and really enjoy it.
Edmund Russo

, 04 July 2019
This is how many distributors I try, but always come back to this. Prices are reasonable, the choice of cars is big. Rental conditions will not say that the most profitable, but overall very good. I like the fact that a number of cars are constantly discounts. There are no complaints about the quality
Lester McPherson

, 01 November 2018
Car class
Natasha Baklanova

, 31 October 2018
I wanted to see Berlin, but on the last trip I remember that it was very difficult to make it on foot. The city is huge, the city is different. Many places you want to visit, and time is limited. This time, my wife and I rented a car with the issuance at the airport. I can say that this is the only negative, it would be better to issue the issue at the hotel, because they lost time because of the queue. If we talk about the car, then everyone is happy.
Vadim Androsov

, 27 October 2018
The work of the staff was very pleased. I use rental services for the second time, so there are still a lot of questions and misunderstandings. Here, I am always friendly and responsive. This time the car took more time than usual, but it did not affect my plans. The return of the car passed quickly and without problems. My impression: quite decent service for the average price. I will apply again.
There are plenty to choose from
oleg Semenovich

, 03 August 2017