Best car rental prices in Batumi, International Airport
Mini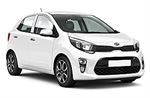 suitable for traveling in the company of 2-3 people
Econom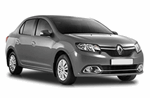 suitable for traveling in the company of 3-4 people
Standard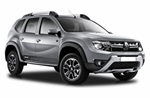 suitable for traveling in the company of 4-5 people
Jeep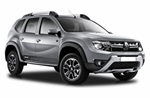 Luxury
suitable for traveling in the huge company
Explore Batumi in a hire car
Four reasons to get a rental car at the airport
The best prices
Largest selection
You save on transfers
The ability to receive and return a car at any time
Car rental at Batumi airport named after Alexander Kartvelishvili
Batumi Alexander Kartveli International Airport
IATA Code: BUS
Location: 2 km from the city
Official site: www.batumiairport.com
Information: + (8 10 995) 422 23 51 00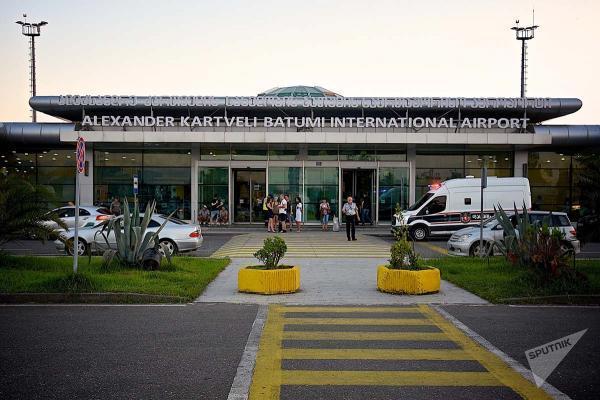 Batumi International Airport is located just two kilometers from the famous Georgian resort town on the Black Sea coast. Travelers here expect long pebble beaches that cross into Turkish territory, which is less than 20 km away, bars and discos with DJs from international capitals, five-star hotels and hospitable restaurants with delicious dishes according to old recipes. Use the Bookingcar.su service to organize an independent fascinating trip by a rented car to the sights of the city and provide yourself with relaxation on the best beaches of the Black Sea.
Batumi's air harbor, although it cannot boast of large dimensions, is visible to tourists arriving from afar by evening - thanks to the unusual control room building, which burns with all the colors of the rainbow, like an alien ship. The terminal was built in 2007, and already in 2009 underwent a series of changes that allowed it to meet European standards. Now for tourists there are several Duty Free shops, cafes and restaurants with hearty dishes of traditional local cuisine, car rental offices, baggage packing services and ATMs. Several Russian-speaking employees are constantly working in the airport building, who are always ready to help and answer all questions.
To get to the hotel in the center of Batumi, you can use the budget buses that wait for passengers in the parking lot at the exit of the terminal. Taking the bus number 10, the route of which runs along the promenade, for 40 tetri you can enjoy the picturesque views. Unfortunately, buses run only during the day, so after midnight you still have to look for another way to be in the center. Taxis can help with this, which will cost 12-15 GEL in 10 minutes.
We will be with you 24 hours a day.
All you need is to call +44 (20) 8089-82-32 .
Bookingcar offers a wide range of car rental options at Batumi Airport named after Alexander Kartvelishvili
With us you can choose a car of any class that best suits your needs.
Our prices are one of the best prices on the market.
See for yourself!
Professional support
Our professional call center will help you understand all the intricacies of car rental. We guarantee full support throughout the rental period.
Other locations in Batumi:
Rental companies in Batumi, International Airport:
Reviews
He turned his attention to the Bookingcar distributor because of the huge selection of cars. Then I had to go to Batumi and find something decent did not work. Finally found this company and booked TOYOTA COROLLA. The normal price for 3 days of rent, considering that the price includes insurance. Very pleased with the way they served
Vladimir Solodchenko

, 27 October 2018
In any season here you can pick up a car.
Denis Biryukov

, 11 September 2018
Completely worthy of the distributor. And for rest, and for work trips, you can pick up a car
Dzheyms Kendal

, 05 September 2018
Air conditioning did not work, but for us it was not important. Immediately reported a breakdown in the company to avoid a fine.
Ekaterina Yurevna Nefedova

, 20 March 2018