Best car rental prices in Georgia
Mini
suitable for traveling in the company of 2-3 people
Econom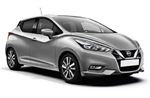 suitable for traveling in the company of 3-4 people
Standard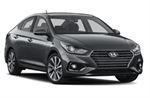 suitable for traveling in the company of 4-5 people
Luxury
suitable for traveling in the huge company
Van
Insurance against accidents

Third Party Liability Insurance

Insurance against theft
Kia Picanto

or similar

Mini
Select
Insurance against accidents

Third Party Liability Insurance

Insurance against theft
Renault Logan

or similar

Econom
Select
Insurance against accidents

Third Party Liability Insurance

Insurance against theft
Mazda 3

or similar

Standard
Select
€
106.25
price for 3 days
Insurance against accidents

Third Party Liability Insurance

Insurance against theft
Toyota Camry

or similar

Luxury
Select
€
280.22
price for 3 days
Insurance against accidents

Third Party Liability Insurance

Insurance against theft
Hyundai H1

or similar

Van
Select
Insurance against accidents

Third Party Liability Insurance

Insurance against theft
KIA PICANTO

or similar

Mini
Select
Insurance against accidents

Third Party Liability Insurance

Insurance against theft
Nissan Micra

or similar

Econom
Select
€
108.13
price for 3 days
Insurance against accidents

Third Party Liability Insurance

Insurance against theft
Hyundai Accent

or similar

Standard
Select
€
161.84
price for 3 days
Insurance against accidents

Third Party Liability Insurance

Insurance against theft
HONDA ACCORD

or similar

Luxury
Select
€
197.99
price for 3 days
Insurance against accidents

Third Party Liability Insurance

Insurance against theft
MAZDA CX3 2.0

or similar

Van
Select
€
129.25
price for 3 days
Insurance against accidents

Third Party Liability Insurance

Insurance against theft
Kia Picanto

or similar

Mini
Select
Insurance against accidents

Third Party Liability Insurance

Insurance against theft
Nissan Micra

or similar

Econom
Select
€
108.13
price for 3 days
Insurance against accidents

Third Party Liability Insurance

Insurance against theft
Hyundai Accent

or similar

Standard
Select
€
200.76
price for 3 days
Insurance against accidents

Third Party Liability Insurance

Insurance against theft
Toyota Camry

or similar

Luxury
Select
€
197.99
price for 3 days
Insurance against accidents

Third Party Liability Insurance

Insurance against theft
MAZDA CX3 2.0

or similar

Van
Select
Explore Georgia in a hire car
Georgia is a special flavor. This is both the elegance of the Caucasus Mountains, the endlessness of toast in local taverns and absolute hospitality. Renting a car, take a ride through the main resorts and major cities, or linger on one and explore all its attractions, visit the surroundings. To avoid problems, book a rental car only from a trusted company - Bookingcar.su. Here you can pick up a car for any direction at the lowest price.
Culturally rich and raid the most popular sights can be in Tbilisi. The city will conquer everyone with the perceptible spirit of ancient history, sulfur baths and the oldest shrines. Batumi is a well-known resort city, where cocktails, sun and good mood never seem to end. You can feel the atmosphere of spirituality and holy places by going to Mtskheta or to Sighnaghi. Popular Georgian balneological places are Tskaltubo, Sairme, Akhtala, Shovi, and the famous ski resorts are Gudauri, Bakuriani, Goderdzi.
Reviews
Everyone liked the rental in Georgia, in Batum. The roads are just not very good.
Krzysztof Nowak

, 24 November 2020
Excellent company. Great guys. The day before I arrived in Tbilisi, they found me a car, brought it to the station at 6 am, also transported the terminal for payment by a BwK card, and a contract. Everything is as fast and convenient for the client as possible. Thanks to your team!
Chernikov Yury

, 20 August 2018
We are satisfied with the service!
Stepan Kiselev

, 19 April 2018
Very worried with his wife how everything will go. The reviews were contradictory, but until you try it, you will not understand. They took Ford Fiesta. Under the terms of the lease, the cost included insurance, the possibility of a free cancellation, unlimited mileage. We were well met at the counter, once again the terms were spoken. Then they went to inspect the car. In appearance she looked good, we quickly signed everything and did not have time to recover, as we went to the hotel. In the car everything worked fine, we had nothing to find fault with. The holiday was good, the company did not bother us.
Zuev Yaroslav

, 16 February 2018
We booked a car from this distributor, were satisfied. Then they advised friends, they liked everything, too.
mariya Srtemovna Chervodarova

, 07 August 2017
They took us for a family trip for the weekend. I liked that the staff is competent in all matters relating to the lease. Comments respond quickly, all stages of booking and issuing are carried out without delay. It was unlucky, of course, that there was a queue of 7 people at the distribution desk, but it's hard to predict. Everyone was satisfied, the distributor worked as well as ever.
Wide range of machines for every occasion.
Darya Shishkina

, 26 January 2017