Best car rental prices in Dubrovnik
Mini
suitable for traveling in the company of 2-3 people
Econom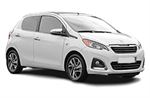 suitable for traveling in the company of 3-4 people
Standard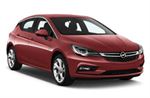 suitable for traveling in the company of 4-5 people
Luxury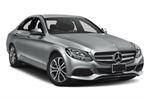 suitable for traveling in the huge company
Estate
Explore Dubrovnik in a hire car
Best car rental in Dubrovnik
Dubrovnik is a city straight out of a dream, but the accessibility of certain points can sometimes be difficult by bus, hence the advantage of using a rental car when you go to Dubrovnik. By using Bookingcar Europe, you make sure to rent your vehicle at the best price, since it is a comparison of agencies. You can also collect your vehicle as soon as you arrive at the airport, at the Hilton hotel, in the center of Dubrovnik or at the port.

What you should see in Dubrovnik
To understand the history of this city of Croatia, starting by visiting the ramparts is an excellent starting point. It will take about 2 hours to go around, knowing that you will have 2 kilometers to walk, try to do it in the morning, when there is still a little freshness.

The Lovrijenac fortress will offer you another interesting angle to discover the history of Dubrovnik, a fortified city which has withstood centuries of various invading attacks.

The Stradun will undoubtedly be on your list since it is the most touristy area of Dubrovnik. It is particularly suitable for spending a relaxing afternoon, where you can have lunch, have a drink and even shop for souvenirs.

Funded by the famous Richard the Lion Heart, the Assumption Cathedral represents a whole section of the history of this region. It was destroyed after an earthquake and then rebuilt in 100 years.

One of the most beautiful monuments of Dubrovnik is included in the city walls, it is the Dominican monastery. When you have it in front of you, you can't help but compare it to the precincts of Roman times, the architectural work being one of the most impressive in the region.

Locations in Dubrovnik:
Rental companies in Dubrovnik:
Reviews
At this airport, they issued a car quickly. Once again I am convinced that everything depends on the city
Nikita Zalogin

, 30 April 2019
Full tank, clean car, full order with papers
Aleks Morotsk

, 16 April 2018
If you want to take a car from this distributor and save, on Bookingcar.su often there are discounts
Lida Tseplyaeva

, 13 April 2018
It's good that I made the reservation in advance. Excellent range of machines. If you do for a couple of days, the choice is not very. So it's better to plan ahead