Bookingcar offers a wide range of car rental options in Sydney
Here you can find a car of any class that best suits your needs.
Our prices are one of the best prices on the market.
See for yourself!
Professional support
Our professional call center will help you understand all the intricacies of car rental. We guarantee full support throughout the rental period.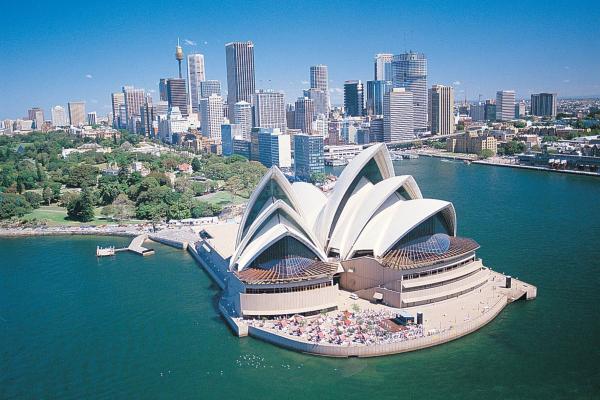 Sydney is a cosmopolitan and unforgettable city that falls in love with itself at first sight. Surfers, backpackers, hedonists, avid travelers - everyone flocks here to get their dose of adrenaline, a pile of memorable photos and a lot of unforgettable impressions. The best shopping centers, hotels, attractions - everything is here to properly relax your body and soul. In order not to be limited in time, rent a car and go to the bar of the Opera House to celebrate your arrival in Sydney, and then visit the fur seal show at Tarong Zoo. Climb the stairs of "Queen Victoria's House" to see the most beautiful view of the city, and after that, by all means catch the wave on the beach "Bondi Beach". Then you can go to the Cathedral of the Virgin Mary to listen to the organ, and finally - arrange a dinner with shrimp and chardonnay on "Palm Beach".
Bookingcar recommends:
What to see in Sydney: interesting sights of the city
Opera theatre
Bennelong Point www.sydneyoperahouse.com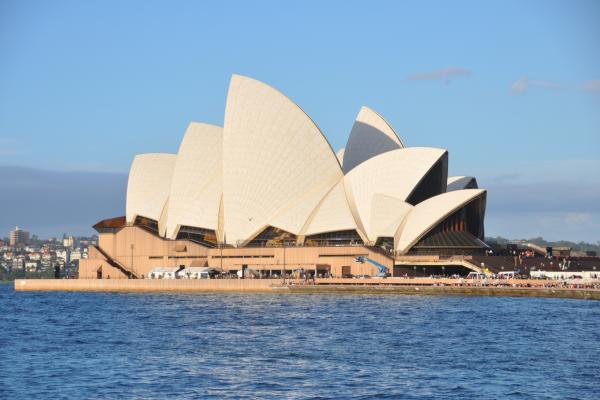 Having rented a car, go see one of the most famous sights of Sydney and Australia - the Opera House. This is a unique building that has become popular, not yet being completed. It is built on water and is much more like a ship than a building. The creator could not finish the project, so the construction dragged on for several decades. Today, every tourist has the opportunity to contemplate the majestic architectural creation and personally appreciate its scale. Note to travelers: the building is especially beautiful at night.
Harbor Bridge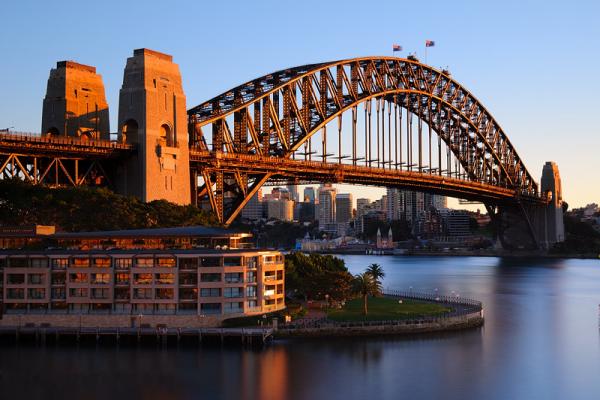 Locals call it a "hanger", and tourists admire the scope of this majestic arch. Harbor Bridge was opened in the 30s of the last century. His mission is to connect the North Bank with the business part of Sydney. Someone prefers just a ride, glancing around the city, while others choose a slower path to capture the beauty - walking along the sidewalk along the bridge or riding a bike.
Sydney Tower
100 Market St www.sydneytowereye.com.au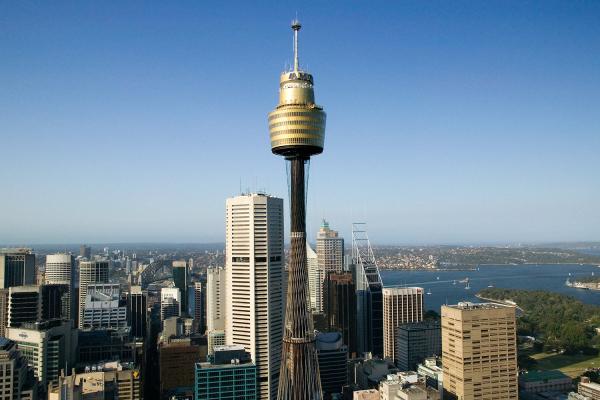 The tallest building in the city and at the same time the most visited attraction is the Sydney Tower. Inside there is a restaurant and an observation deck. Three high-speed elevators will lift you to the top in 40 seconds, and then you will have a breathtaking view. No less exciting impressions will remain after the tour, during which it will be possible to take a virtual journey and a journey along the glass floor.
Aquarium
1-5 Wheat Rd www.sydneyaquarium.com.au

Whether you are traveling with children or alone, the Sydney Aquarium is the place that should definitely be included in your tourist itinerary. Here are represented not only pets that are found in the waters of Australia, but also completely unique individuals. A visit to the aquarium will take at least 4 hours. But if there is no time, you can visit one of the thematic zones: pets of the Great Barrier Reef, Southern Oceans, Southern Rivers. Getting to your destination will be more convenient with a rental car.
Chinese Friendship Garden
Darling harbor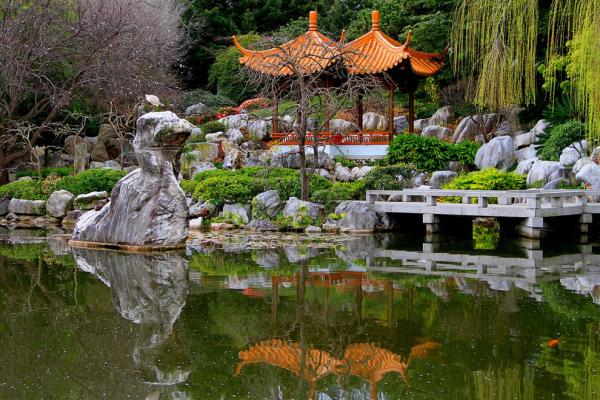 One of the most memorable places in Sydney is the Chinese Friendship Garden. This is a heritage of Chinese culture, visiting which you can get acquainted with the centuries-old traditions of Chinese architecture, landscape art and design. The garden is famous for its many exotic plants, corners of wildlife, waterfalls. Walking along the paths, the soul will find peace, thoughts will become clear, and the mood - high.
Sydney Surroundings: Best Car Routes
Phillip Island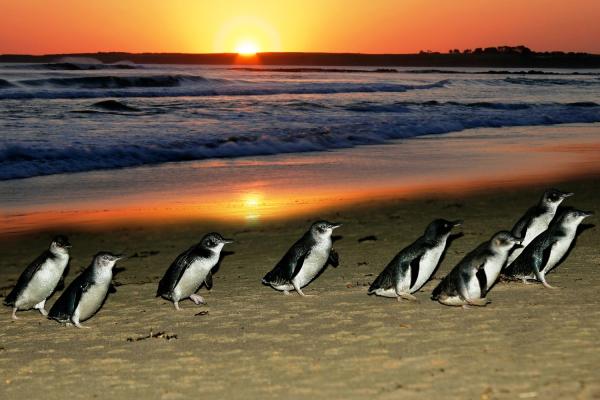 To fully enjoy the beauties of the island, it is worth highlighting a day or two for an excursion. Immediately go to the small rock Nobbiz, which is located on the ocean. This is an extremely picturesque place, to which an old platform leads, and around there are entire families of gulls that have long become tame. Arriving here at sunset, you can see the sky of extraordinary beauty and take some pictures. When you reach the small island of Seal Rock by ferry, you can see a real colony of fur seals. Perhaps the most exciting action on the island is the penguin parade, which is a kind of attraction, because of which the island is very popular among tourists.
Tangerine farms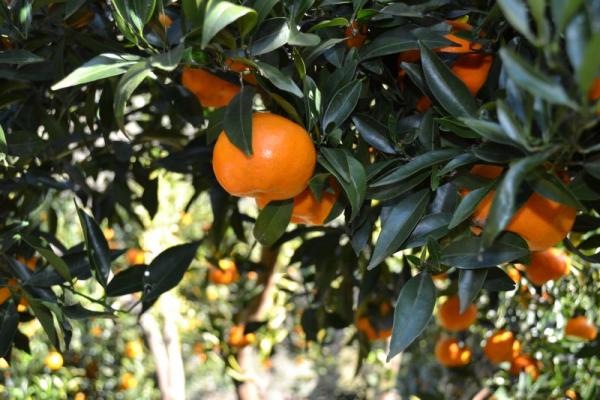 If you like to spend time outside the box, rent a car, a couple of friends and go to one of the tangerine farms (Ford´s Farm, Watkins Family Farm). The entrance is free. The system is simple: you are given a bucket and scissors on bail, and after that you have access to infinitely huge tangerine gardens. During the harvest process, you can eat your favorite fruits for free and in any quantity. True, the output will have to pay for the collected wealth of about $ 2 per kilogram. Important note: in order not to damage the tree, tangerines need to be cut with scissors. Clean air, a relaxed atmosphere will create an excellent mood, and the body will receive approximately an annual supply of vitamin C.
Port stevens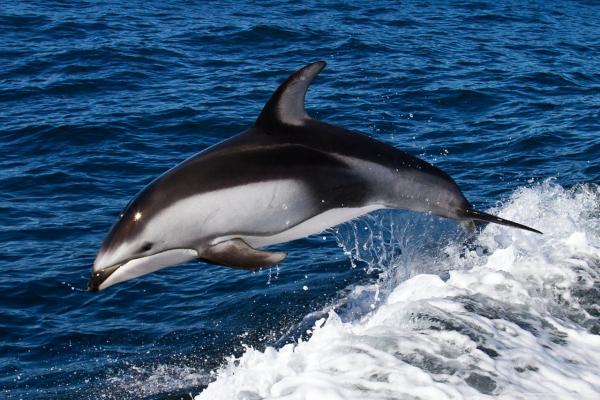 Wine lovers should definitely visit Port Stephens - the valley of winemaking. The main entertainment here is a visit to the winery, where you can try unique varieties of your favorite drink and see the very gardens where the "raw materials" grow, an unforgettable show of dancing fountains. If you have time, plan a few hours to cruise the bay, during which you can watch dolphins. If this pastime is not particularly attractive to you, go on an exciting trip through the sand dunes in a massive jeep.
La peruse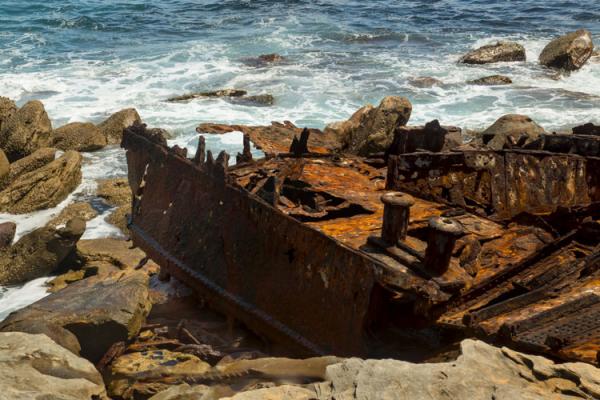 Want to escape from the noise of the city and be alone with your thoughts? Do you like to make a trip to the wild corners of resorts? Embark on the coast of La Peruz, where you can enjoy the tranquility. It was here that the seafarer Graf Laperuz once landed, and now the place is almost abandoned. Picturesque rocks and the sound of the surf make a good impression. The place is ideal not only for long walks, but also for fishing or a picnic. Sunbathing on the rocks or walking barefoot, be careful: there are reptiles that can pretty scare, crawling underfoot.
Reptile park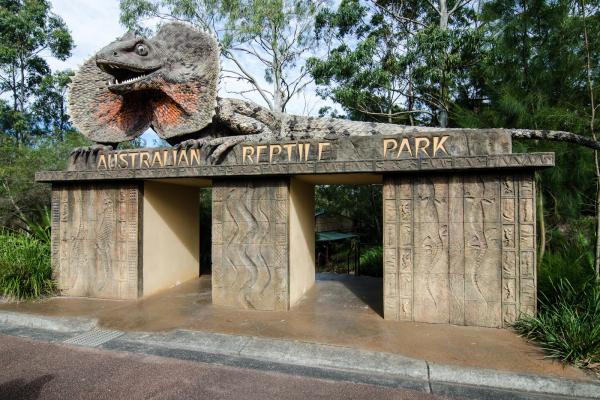 Having rented a car, go to another place where it will be interesting to spend time for adults and children - a reptile park. Despite the name, other animals live here, including Tasmanian devils, dingoes, koalas, kangaroos. With some of them it will be possible to take pictures, touch them by the paw or scratch behind the ear. In addition, it is interesting to observe individuals lurking in the distance. It is amazing how some animals copy human habits. Despite the large scale of the territory, a visit to the park will take no more than three hours.
Food: atmospheric restaurants, cafes and bars
The fine food store
The Rocks Center, Cnr Mill Lane & Kendall Lane finefoodstore.com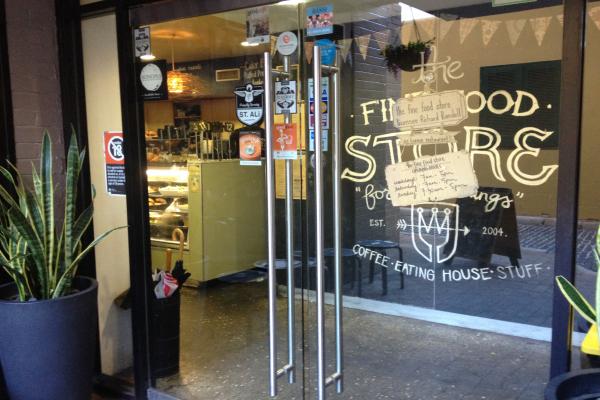 For breakfast in Sydney, The Fine Food Store is a great place to enjoy a cozy, homely atmosphere. The menu is represented by a small number of dishes, while everything is prepared from fresh products according to the chef's own recipes. From early morning you will have the opportunity to look into this place and sitting by the window over a cup of coffee, watch how the city wakes up. By the way, do not forget to ask the barista to prepare for you an exclusive coffee with an author's pattern. A good mood and a cheerfulness charge for the whole day is guaranteed.
Glass brasserie
Hilton Sydney, 2/488 George St www.glassbrasserie.com.au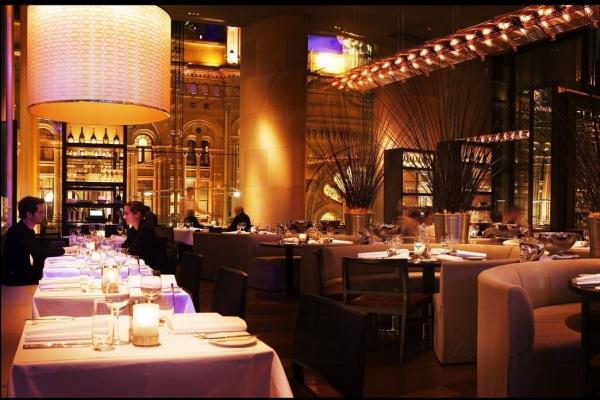 If you are looking for the right place for a special evening or for a business meeting, opt for Glass Brasserie. This is a restaurant serving Australian cuisine, where you will plunge into the vibrant atmosphere of delicious dishes and the best wines. A varied menu allows you to choose not only simple and long-loved dishes, but also completely exclusive. High quality service and original delivery will definitely impress.
Kingsleys steak & crabhouse
10/6 Cowper Wharf Rd www.thekeystonegroup.com.au/venue/kingsleys-woolloomooloo/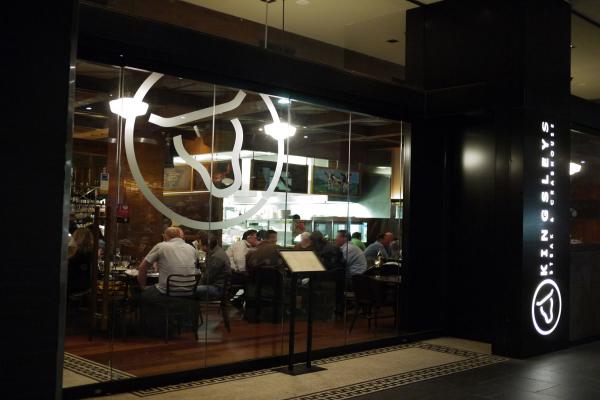 If during breaks between excursions you would like to please yourself with a juicy steak, go to Kingsleys Steak & Crabhouse by rental car. The menu also features a good selection of seafood and sauces. Be sure to seek advice from a waiter who will help you choose an exceptional wine to your taste. By the way, in the warm time of the city, the restaurant opens a terrace for its visitors, where you can spend time enjoying the view of the bay.
Farmhouse kings cross
4/40 Bayswater Rd farmhousekingscross.com.au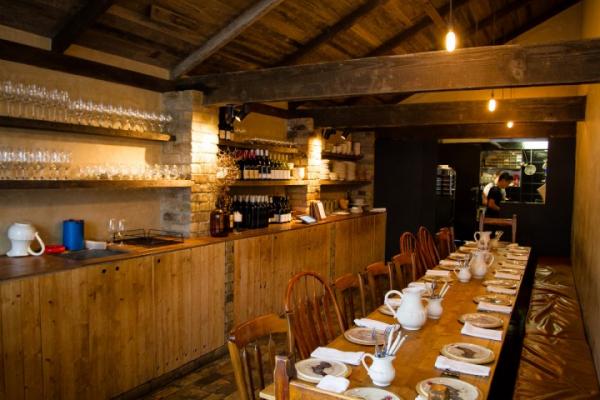 Farmhouse Kings Cross has a special atmosphere. Not only will it be possible to taste delicious dishes of national cuisine here, but also get to know the guests of the restaurant with whom you will be seated at a large common table. So it will be possible to spend an evening in a fun company. The competent staff will ensure that all meals ordered are prepared according to your wishes. To surely get into the restaurant, it is worth booking a table in advance.
The grounds of Alexandria
7a / 2 Huntley St thegrounds.com.au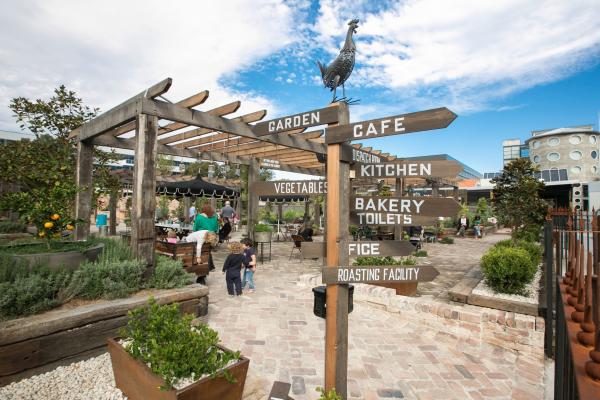 To escape from the bustle of the city, head to The Grounds of Alexandria Café. A visit to the establishment will probably leave the best memories. There is a living corner on the territory of the cafe, the inspection of which can turn into a fascinating tour. Here, the garden is stunning, and the living area with animals is equipped. But the main highlight of the institution is that the dishes are prepared exclusively from ingredients grown in local gardens.
Where to live: comfortable Sydney hotels
Hyde park inn
271 Elizabeth St
+61 2 9264 6001 www.hydeparkinn.com.au double room - from € 154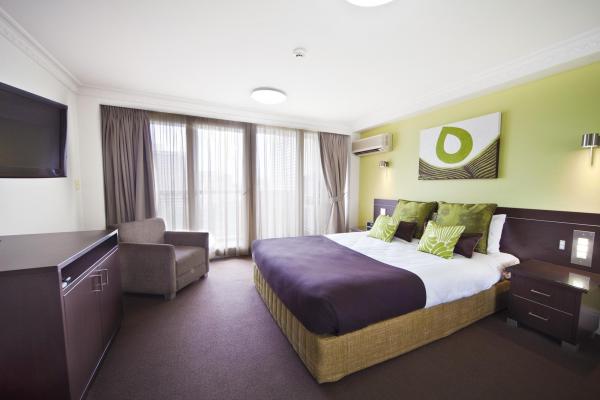 Are you planning to rent a car and looking for a comfortable hotel with free parking? Hyde Park Inn is a hotel offering rooms with frontal park views and a convenient location to quickly get to any attraction. The rooms are equipped with everything necessary to feel comfortable, and in case of misunderstanding, the competent staff will resolve any issues.
The Australian Heritage Hotel
100 Cumberland St
+61 2 9247 2229 australianheritagehotel.com double room - from € 135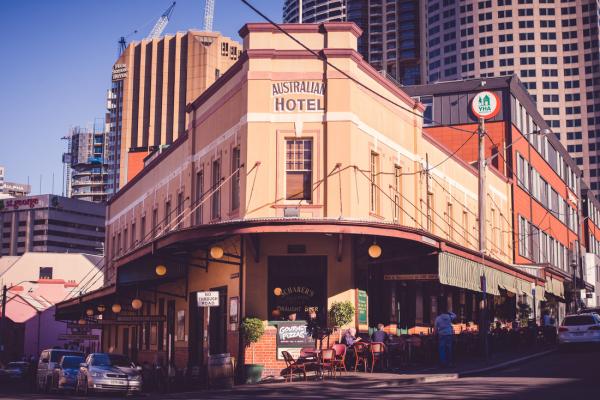 If you are looking for a reasonably priced hotel with comfortable rooms and close proximity to the center, opt for The Australian Heritage Hotel. The hotel offers its guests excellent service and amenities for a comfortable stay. On the ground floor there is a bar-restaurant where you can have a delicious breakfast or have fun in the noisy company with a glass of wine. Despite the lack of entertainment, you will definitely not be bored here.
Woolbrokers Hotel
22 Allen St
+61 2 9552 4773 www.woolbrokershotel.com.au double room - from € 66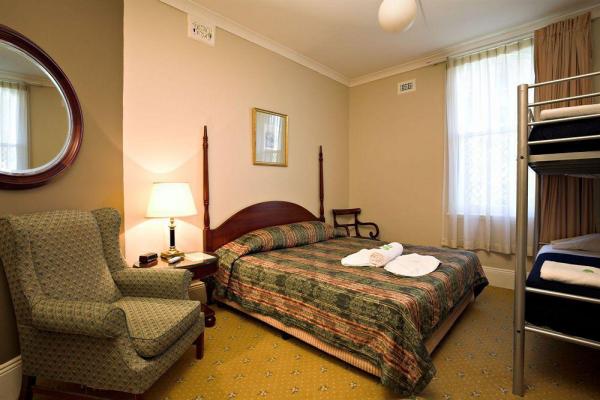 Whether you are planning a short trip to Sydney for a couple of days or a short business trip and need basic amenities with no frills, Woolbrokers Hotel is a great option. The main advantage of the hotel is that the main attractions and delicious restaurants can be reached on foot if desired. Nearby is also a shopping center where you can go shopping.
Waldorf South Sydney Serviced Apartments
47-49 Chippen St
+61 2 8837 8000
double room - from € 129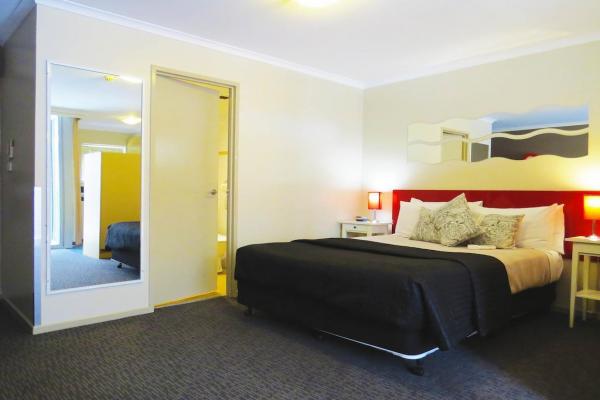 Waldorf South Sydney Serviced Apartments - a small hotel in the city center, where tourists are offered self-service laundry, conference rooms, dry cleaning. In the morning you can get a boost of vigor in the gym, have breakfast in a restaurant, and then, picking up a rented car from the parking lot, go to explore the city. To relax after an active day, just a 30-minute swim in the pool will be just right.
Meriton Serviced Apartments Zetland
8 Defries Ave
+61 2 8074 9000 Meriton Serviced Apartments Zetland double room - from € 81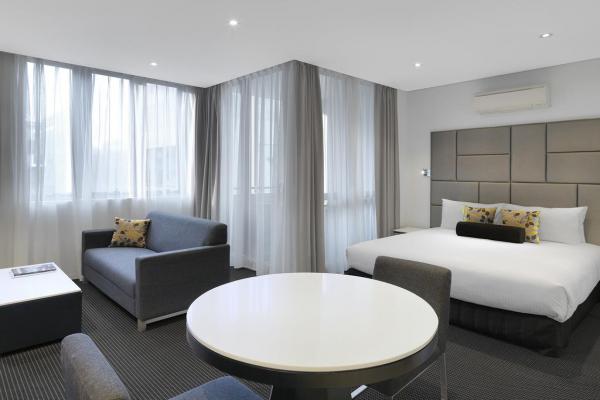 Meriton Serviced Apartments Zetland is one of those hotels where everything seems perfect and where you want to return again and again. All thanks to not only a cozy atmosphere and stylish interior, but also to the increased attention of the staff, who cares about each guest. The rooms are equipped with everything you need, including a private kitchen, washing machine. Nearby are supermarkets, restaurants, cafes. It features a Jacuzzi, a fitness center and a pool.
Where to park a rented car in Sydney
Car rental in Sydney with BookingCar - profitable, convenient, easy!
In case of any problems associated with car rental in Sydney, BookingCar will solve them as quickly as possible.
We will be with you 24 hours a day.
All you need is to contact us.
© Anastasiia Voloshina, 2016
Like this? Share in social networks: