Best car rental prices in Marrakech
Mini
suitable for traveling in the company of 2-3 people
Econom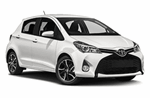 suitable for traveling in the company of 3-4 people
Standard
suitable for traveling in the company of 4-5 people
Luxury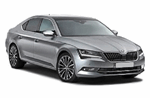 suitable for traveling in the huge company
Estate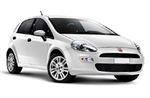 Insurance against accidents

Third Party Liability Insurance

Insurance against theft
Hyundai i10

or similar

Mini
Select
Insurance against accidents

Third Party Liability Insurance

Insurance against theft
Toyota Yaris

or similar

Econom
Select
Insurance against accidents

Third Party Liability Insurance

Insurance against theft
Dacia Logan

or similar

Standard
Select
€
161.46
price for 3 days
Insurance against accidents

Third Party Liability Insurance

Insurance against theft
Skoda Superb

or similar

Luxury
Select
Insurance against accidents

Third Party Liability Insurance

Insurance against theft
Fiat Punto

or similar

Estate
Select
Insurance against accidents

Third Party Liability Insurance

Insurance against theft
Hyundai i10

or similar

Mini
Select
Insurance against accidents

Third Party Liability Insurance

Insurance against theft
Citroen C3

or similar

Econom
Select
Insurance against accidents

Third Party Liability Insurance

Insurance against theft
Kia Picanto

or similar

Standard
Select
€
178.49
price for 3 days
Insurance against accidents

Third Party Liability Insurance

Insurance against theft
Skoda Superb

or similar

Luxury
Select
€
123.73
price for 3 days
Insurance against accidents

Third Party Liability Insurance

Insurance against theft
Dacia Dokker

or similar

Estate
Select
€
196.36
price for 3 days
Insurance against accidents

Third Party Liability Insurance

Insurance against theft
KIA PICANTO 1.0

or similar

Mini
Select
€
211.16
price for 3 days
Insurance against accidents

Third Party Liability Insurance

Insurance against theft
TOYOTA YARIS 1.0

or similar

Econom
Select
€
229.53
price for 3 days
Insurance against accidents

Third Party Liability Insurance

Insurance against theft
DACIA DOKKER 1.5

or similar

Standard
Select
€
833.09
price for 3 days
Insurance against accidents

Third Party Liability Insurance

Insurance against theft
FORD TOURNEO 2.0

or similar

Luxury
Select
Explore Marrakech in a hire car
What should you know about car rental in Marrakech?
When you go to Marrakech you will realize that there are many means of transport available such as bus, taxi, bicycle or tuk tuk and car rental. This last solution is by far the most practical if you do not want to spend your whole day on public transport, or if you do not want to be limited by the hours associated with the bus lines.
One thing to know if you rent a car in Marrakech, is that the traffic is very dense on Saturday and Sunday, so it may be better to go in advance to the areas you want to visit.
What to do in Marrakech?
To start your visit to Marrakech well, take the time to visit the heart of this historic city by looking at the ornaments of the Saadian tombs or by strolling in the souk. You can easily spend half a day there and stock up on souvenirs or gifts for the family.
The souks will also allow you to taste the local flavors at relatively low prices.
Also reserve a day to visit the imposing Agafay desert and the Atlas, which will fill your head with incredible images. You just need to go to a local agency to book your camel ride!
Take advantage of the evening to visit the Medina Jemaa el-Fna with a local guide who will explain all the secrets of this local monument to you, while savoring delicious local delicacies.
Or rent a car in Marrakech?
With our comparison site Bookingcar Europe, you can rent a vehicle from the airport, downtown Marrakech, or even the Sofitel hotel. Book directly on our site and take advantage of the best prices!
Rental companies in Marrakech:
Reviews
Service is not working, but I had to pay extra for it
Lee E.

, 29 September 2020
In order to simplify my life, I go straight to the section with the best offers. There usually is a selection of cars at good prices.
Aleksey Shestakov

, 21 January 2019
For about a year, I rent cars on Bookingcar. I can not say that every time I am satisfied, but in general the price / quality is consistent. On a number of areas of the car is really much cheaper to surrender, it is profitable if you need to save or if there is an estimate for a business trip.
Scott Haney

, 27 October 2018