Best car rental prices in Palermo - Sicily
Mini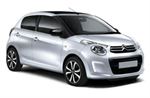 suitable for traveling in the company of 2-3 people
Econom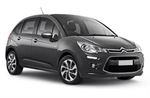 suitable for traveling in the company of 3-4 people
Standard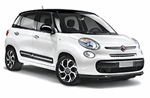 suitable for traveling in the company of 4-5 people
Luxury
suitable for traveling in the huge company
Estate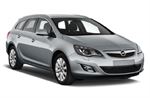 Explore Palermo - Sicily in a hire car
Car hire in Palermo
Are you going to see the capital of the Italian island of Sicily? In this case, consider renting a car when you visit Palermo. This city offers many things to see, but which can be found at fairly long distances. Renting a car means you don't waste time during your stay.
What should you visit in Palermo?
The Palace of the Normans and the Palatine Chapel will make an excellent starting point if you are visiting Palermo. These monuments perfectly represent this city with diverse influences, which has been conquered by different peoples with different cultures.
The Cathedral of Palermo will impress you not only by its size, but also by its Romanesque architecture with a very strong Arab influence. Before being a cathedral, there was an Arab mosque, which itself was built on an ancient Roman palace.
For those who want to spice up their trip, the Capuchin catacombs should be the logical next step. These include religious luminaries who were transferred to this part of the city after their death.
The city of Palermo is filled with historic monuments, such as churches and palaces, and if you want to spend an afternoon exploring them, the historic axis of Via Maqueda will be the best place. You can discover different palaces, as well as their courtyards, or you can admire the architecture very typical of the region. The beauty of this axis is recognized throughout Sicily!
Or rent a car in Palermo?
There are different agencies in which you can rent a car in Palermo, but if you are looking for simplicity, Bookingcar Europe allows you to rent a vehicle simply and then collect it directly from 8 different points.
Locations in Palermo - Sicily:
Rental companies in Palermo - Sicily:
Reviews
No matter how many days you rent, and so, and so the system is convenient
Marshall Floyd

, 15 August 2019
Attracted a proposal from the distributor that the cost of hire included insurance, local taxes, insurance, and even road tax. I had to pay extra for one-sided rent, but on the whole I rented a car I was very profitable.
Molly Cisneros

, 18 March 2019
All liked it! I will again apply for a rental car.
It would not hurt to replace some machines
Litvinenko Veronika

, 13 August 2017