Best car rental prices in Genova, Airport
Mini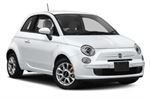 suitable for traveling in the company of 2-3 people
Econom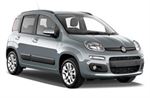 suitable for traveling in the company of 3-4 people
Standard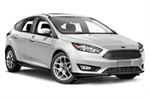 suitable for traveling in the company of 4-5 people
Estate
Coupe + Cabrio
Explore Genova in a hire car
Four reasons to get a rental car at the airport
The best prices
Largest selection
You save on transfers
The ability to receive and return a car at any time
Car rental at Genoa Airport Christopher Columbus
Genoa Cristoforo Colombo Airport - download scheme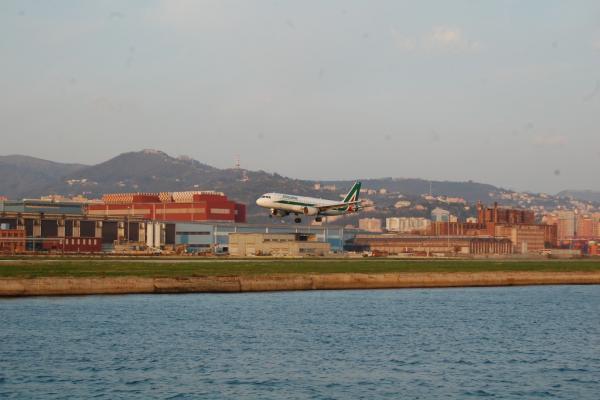 Genoa International Airport is the largest in the picturesque coastal region of Liguria and is located just 6 kilometers from the main port of Northern Italy. Over a million and a half tourists annually arrive through the Genoese air gate, wishing to relax on the shores of the Mediterranean Sea, visit the magnificent palaces of the 16th century and the old city, founded before Christmas, to try seafood and the best drinks from the fertile region.
The airport building was erected in 1954 and after modernization in the 1980s, became the owner of the longest runway in the region (3065 meters) on an artificial peninsula. Fans of shopping will appreciate the great selection of shops in the airport building named after the world famous traveler Chrysophor Columbus. In the vast area of duty-free trade, you can buy souvenirs from the trip, new fashion houses, local products and household goods. The terminal also offers the services of car rental leaders, travel agencies, banks and a first-aid post.
The city can be reached by the regular shuttle Volabus, which takes you for 6 euros to the four stations of Genoa. The same ticket can be used for another half hour (a trip to the center by bus takes 30 minutes) for travel by public transport around the city. The hotel can also be reached by taxi, however, you should follow the counter, as attempts by Italian taxi drivers to exaggerate the cost are not uncommon. To avoid this, a taxi can be ordered in advance or ask the staff of the selected hotel to provide you with a transfer, which will be waiting for you after receiving the luggage. The rented car will allow you to see the most beautiful places of the Ligurian Riviera, choosing it in advance on the website, you can pick it up at the car rental point at the airport.
We will be with you 24 hours a day.
All you need is to call +44 (20) 8089-82-32 .
Bookingcar offers a wide range of car rental options at Genoa Airport. Christopher Columbus
With us you can choose a car of any class that best suits your needs.
Our prices are one of the best prices on the market.
See for yourself!
Professional support
Our professional call center will help you understand all the intricacies of car rental. We guarantee full support throughout the rental period.
Other locations in Genova:
Rental companies in Genova, Airport:
Reviews
Friends discouraged to hire a car. They say the city is small, you can walk there and bypass everything. We still rented, because we also wanted to ride around the city, not becoming attached to transport, and look around. The machine was great, spent time in pleasure
Kaleb Gardner

, 24 August 2018
I took a car to show my son Italy. The company did not disappoint, the car is on the level.
Well-established service.
Eduard Budaev

, 12 February 2017