Best car rental prices in Reykjavik, Keflavik International Airport
Mini
suitable for traveling in the company of 2-3 people
Econom
suitable for traveling in the company of 3-4 people
Standard
suitable for traveling in the company of 4-5 people
Estate
Jeep
Explore Reykjavik in a hire car
Four reasons to get a rental car at the airport
The most favorable prices
Largest selection
You save on transfers
Possibility to receive and return a car at any time
Car rental at Reykjavik Airport Keflavik
Keflavik Reykjavik International Airport - schema
IATA code: KEF
Location: 50 km from the city center
Official site: www.kefairport.is
Inquiry: +354 425 6000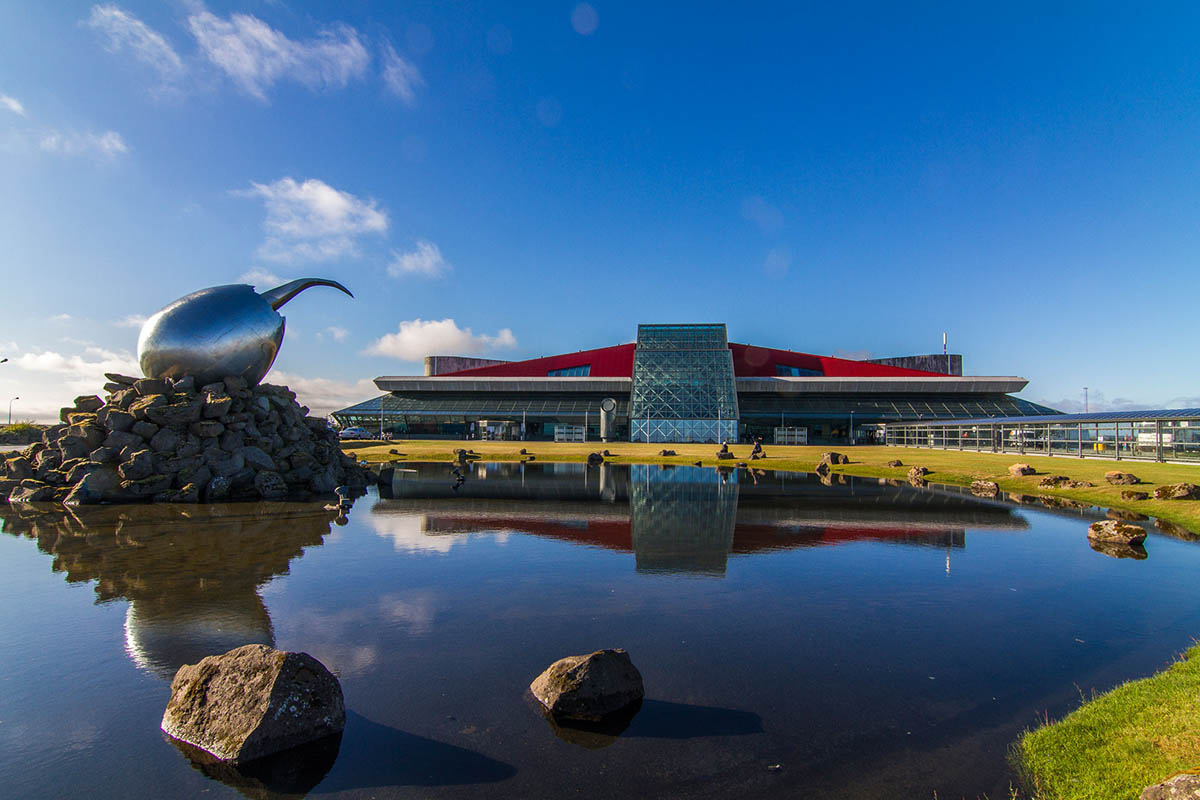 Keflavik International Airport is the main airport on the ice island of Iceland and deals exclusively with international transport. Therefore, if you are planning a further flight to another city in the country, you will have to travel about 50 km to the air harbor, which specializes in domestic routes. The impressive Valley of Geysers, emerald meadows running in the valleys between the rows of hills, the Blue Lagoon, reflecting the sky and beckoning with the promise of a cure for all diseases, attract more than 7 million holidaymakers from all over the world every year, although so far there are direct flights from only 40 cities. Rent a car from the rental leaders on Bookingcar.su to see all the unique natural beauty of the enchanting island and make an unforgettable trip to its sights.
The air terminal was built during World War II for heavy bombers from the US Air Force and Allied warplanes. The airport was expanded and modernized in 2001 in accordance with European standards and named after the Icelandic traveler and ruler of Greenland, Leif Erickson, who first sailed to North America before the official discovery of these lands by Christopher Columbus. Keflavik air terminal consists of just one terminal, divided into a departure and arrival area, and it successfully copes with the constantly increasing passenger traffic.
You can cover 50 km to the city center by rental car, taxi and public transport. Flybus schedules correlate with flight arrival times, provide sufficient seats for all passengers and sell tickets in advance in the arrivals area. With the Airport Express buses arriving at the same time, tourists can reach the main hotels in Reykjavik, however, this can be done using the Flybus for an additional fee.
We will be by your side 24 hours a day.
All you need is to call +44 (20) 8089-82-32 .
Bookingcar offers a wide range of car rental options at Reykjavik Keflavik Airport
Here you can find a car of any class that best suits your needs.
Our prices are among the most favorable on the market
See for yourself!
Moscow office
We are always glad to meet you in our office and answer all your questions.
Professional support
Our professional call center will help you understand all the intricacies of car rental. We guarantee full support throughout the entire rental period.
Other locations in Reykjavik:
Rental companies in Reykjavik, Keflavik International Airport:
Reviews
The number of offers of cars is impressive
Rubi Kennet

, 06 September 2018
Long wanted to get with her husband to this city, but still did not work. This time everything turned out all right. And the distributor was found a good one, and they got to the city of dreams
Kseniya Anisimova

, 23 August 2018
Anastasiya Yaroslavovna Ilinykh

, 20 April 2018
To fulfill the dream of visiting this country decided on a rental car. Still, there are a lot of natural attractions here and stop at not going outside the hotel - it's silly. Very lucky with the company. On the dispenser stand, there were literally several people in the queue. Experts quickly carried out their work, so while we looked around, our turn came. The car was almost new. Navigator, air conditioning, janitors - in general, everything that could work perfectly. No comments.
Elena Gennadevna Andreeva

, 30 July 2017
Great distributor! They offered a good car and worried about the service