Best car rental prices in Budapest, Airport
Mini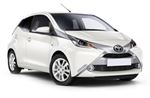 suitable for traveling in the company of 2-3 people
Econom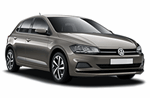 suitable for traveling in the company of 3-4 people
Standard
suitable for traveling in the company of 4-5 people
Estate
Van
Explore Budapest in a hire car
Four reasons to get a rental car at the airport
The best prices
Largest selection
You save on transfers
The ability to receive and return a car at any time
Car rental at Budapest Airport
Budapest International Airport ( Budapest Ferenc Liszt International Airport ) - download scheme
IATA Code: BUD
Location: 16 km from the city
Official site: www.bud.hu
Information: +361 296 70 00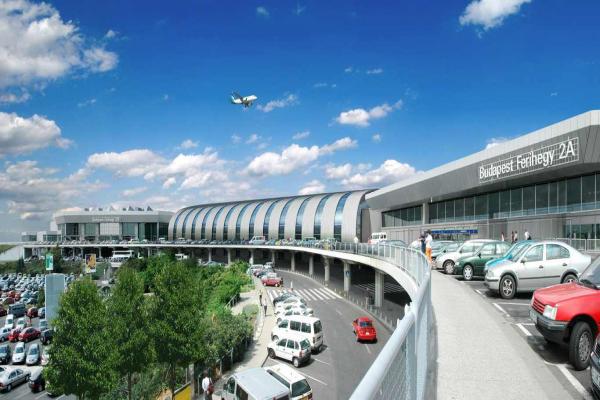 Budapest International Airport recently received a new name in connection with the celebration of the 200th anniversary of the great Hungarian composer Franz Liszt. So many have not had time to get used to it and still, as before, use the old name - Ferihegy Airport. Every day, tourists from all over Europe, Asia and America arrive at this largest airport in Hungary to visit the "pearl" of Europe on the banks of the great Danube. And if you rent a car, you can explore other beautiful cities, see the work of real winemakers, take a swim on Lake Heviz in the crater of a volcano and get acquainted with local traditions preserved in the villages.
Three reconstructions of the airport made it modern and comfortable for guests of the Hungarian capital to stay, and the increasing passenger flow (reaching almost 10 million people) required the expansion of the airport and the construction of two additional terminals. At the moment, the first terminal is closed, and flights are transferred to terminals 2A and 2B. While waiting for the flight, you can try real Hungarian goulash and the famous Tokai wine in one of the restaurants and cafes. You can also buy wine, salami, cheeses, paprika and other spices as a souvenir from Hungary in numerous shops in the duty-free zone. If you need a long comfortable wait, you can leave your luggage in a luggage room and spend time in a nearby hotel.
You can get to Budapest in less than half an hour, but if you want to visit not only the capital, but also other bright sights of Hungary, it is more profitable to rent a car. Representatives of rental companies will help you choose the best option at the airport or in advance on Bookingcar.su website. Going to Budapest, it is worth taking a long vacation to take a walk along all the streets and squares of one of the most beautiful cities in Europe, and then visit the ancient Grashshalkovichi castle, beautiful lakes and mineral springs with healing baths, medieval fortresses and picturesque towns.
Near the airport building there is a bus stop, which takes half an hour to the city center or the nearest metro station, and a taxi, which is more expensive, but with great comfort, takes you to the door of the hotel. After receiving luggage, before leaving the terminal, there is also a minibus booking desk, which will cost less than usual, but will also be taken to the hotel. The station can be quickly reached by high-speed train, running every 20 minutes.
We will be with you 24 hours a day.
All you need is to call +44 (20) 8089-82-32 .
Bookingcar offers a range of car rental options at Budapest Airport
With us you can choose a car of any class that best suits your needs.
Our prices are one of the best prices on the market.
See for yourself!
Professional support
Our professional call center will help you understand all the intricacies of car rental. We guarantee full support throughout the rental period.
Other locations in Budapest:
Rental companies in Budapest, Airport:
Reviews
Tikhon Kirillov

, 03 September 2018
I booked a car for 10 days. Exceeded the established norm of kilometers, it was necessary to pay extra. But I was warned about this beforehand, which is very pleasant. Without surprises, but the next time I will still book a car with unlimited mileage.
Dilan Dzheymz

, 23 August 2018
Kirill Svetov

, 19 April 2018
Convenient return system.
Not that Budapest was the city of my dreams, but saw cheap plane tickets there for the nearest dates and decided to arrange a small rest. We had three days, I wanted to see the city and the surrounding area. Without a car in any way, and to ride on the roads of Europe is a pleasure. The loader did not disappoint, the car was in good condition, no claims from our side. The process of return was painless, if I may say so. Who faced with dishonorable companies, he understands what I mean. Specifically with this collaborated for the first time. Both the husband and I were satisfied.
Tikhomirova Sonya

, 16 April 2017