Best car rental prices in Hannover, Airport
Mini
suitable for traveling in the company of 2-3 people
Econom
suitable for traveling in the company of 3-4 people
Standard
suitable for traveling in the company of 4-5 people
Estate
Luxury
suitable for traveling in the huge company
Explore Hannover in a hire car
Four reasons to get a rental car at the airport
The best prices
Largest selection
You save on transfers
The ability to receive and return a car at any time
Car rental at Hanover Langenhagen Airport
Hannover Langenhagen International Airport - download scheme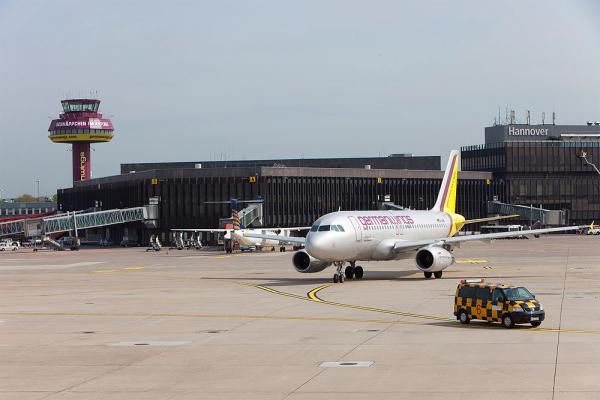 Hanover International Airport is also called Langenhagen, as it is located near these two cities. Almost 6 million passengers annually use this air gate to get to the capital of the picturesque territory of Lower Saxony and one of the most picturesque cities in Germany - Hanover. On the website Bookingcar, you can profitably rent a car from the rental leaders to see all the beauties of rich Saxon lands, visit the famous fairytale castle Marienburg 20 km from Hanover, the New Town Hall, the Herrenhausen royal gardens, preserving the splendor of the royal past of this region, and Deer Park, where you can relax in nature and take beautiful photos with beautiful animals.
Hanover's air harbor consists of three terminals operating civilian flights and one military sold to the Royal Air Force. In the terminal building, travelers will not have to be bored, because one of the ten main airports in Germany was created for the convenience of passengers. There are Duty Free shops with the best souvenirs and the opportunity to buy those products that you like in local restaurants in vacuum packaging. For children, play areas and a room for mother and child are equipped. Airport staff will be happy to help find the car rental location indicated on your voucher. If necessary, you can use ATMs and currency exchange, a first-aid post and a pharmacy, a left-luggage office.
The city center can be reached by train in just 18 minutes and 4 euros, where you can transfer by taxi to the station. Taxi services can also be used immediately after leaving the arrivals area, paying about 40 euros for a 20-minute trip to the center of Hanover. More economical tourists can choose local buses, running every hour, as a transport, the trip on which will cost only 2 euros.
We will be with you 24 hours a day.
All you need is to call +44 (20) 8089-82-32 .
Bookingcar offers a range of car rental options at Hanover Langenhagen Airport
With us you can choose a car of any class that best suits your needs.
Our prices are one of the best prices on the market.
See for yourself!
Professional support
Our professional call center will help you understand all the intricacies of car rental. We guarantee full support throughout the rental period.
Other locations in Hannover:
Rental companies in Hannover, Airport:
Reviews
Did not know which car to rent, trusted the choice of a consultant company. Everything turned out great
Darsi Farmer

, 07 September 2018
Often ran across offers from this distributor, but used the services of a company with whom I have been cooperating for several years. This time the car had to be urgently needed, I had to apply to Bookingcar. Very satisfied with the operational support. Now for a rental car only here
Roman Sakharov

, 28 August 2018
I am by no means the most advanced user, but Europcar is always pleased. And the staff are well-chosen, always can clearly answer, and the booking procedure is simple.
In general, I'm not particularly selective, if we talk about leased cars. But if there is a situation when the distributors even partially do not comply with the agreements, then there begins almost a scandal. In this situation, I found myself dealing with this company. I got into the car, it turned out that the gasoline in the tank was less than half. Okay, this case was hushed up. The next day, strange symptoms began. I contacted a friend who understands cars, found out that it is necessary to repair the brakes. With my complaints, I let communicate with managers, I was offered another car and thanks for that. Still, the technical condition should be somehow checked in advance, and not put customers in an awkward position.
Edgar Kashtanov

, 14 March 2018