Best car rental prices in Frankfurt
Mini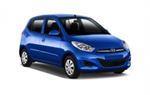 suitable for traveling in the company of 2-3 people
Econom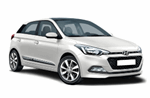 suitable for traveling in the company of 3-4 people
Standard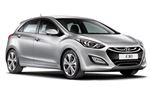 suitable for traveling in the company of 4-5 people
Estate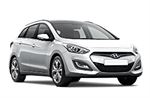 Van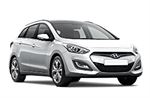 €
117.54
price for 3 days
Mileage 250 km per day

Insurance against accidents

Third Party Liability Insurance

Insurance against theft
€
122.82
price for 3 days
Mileage 250 km per day

Insurance against accidents

Third Party Liability Insurance

Insurance against theft
Hyundai i20

or similar

Econom
Select
€
146.13
price for 3 days
Mileage 250 km per day

Insurance against accidents

Third Party Liability Insurance

Insurance against theft
Hyundai i30

or similar

Standard
Select
€
155.31
price for 3 days
Mileage 250 km per day

Insurance against accidents

Third Party Liability Insurance

Insurance against theft
Hyundai i30 Estate/Wagon

or similar

Estate
Select
€
155.31
price for 3 days
Mileage 250 km per day

Insurance against accidents

Third Party Liability Insurance

Insurance against theft
Hyundai i30 Estate/Wagon

or similar

Van
Select
€
581.49
price for 3 days
Mileage 250 km per day

Insurance against accidents

Third Party Liability Insurance

Insurance against theft
Minivan 7-Sitzer

or similar

Standard
Select
€
161.00
price for 3 days
Mileage 250 km per day

Insurance against accidents

Third Party Liability Insurance

Insurance against theft
€
168.00
price for 3 days
Mileage 250 km per day

Insurance against accidents

Third Party Liability Insurance

Insurance against theft
Hyundai i20

or similar

Econom
Select
€
189.00
price for 3 days
Mileage 250 km per day

Insurance against accidents

Third Party Liability Insurance

Insurance against theft
Hyundai i30

or similar

Standard
Select
€
209.00
price for 3 days
Mileage 250 km per day

Insurance against accidents

Third Party Liability Insurance

Insurance against theft
Hyundai i30 Estate/Wagon

or similar

Estate
Select
€
209.00
price for 3 days
Mileage 250 km per day

Insurance against accidents

Third Party Liability Insurance

Insurance against theft
Hyundai i30 Estate/Wagon

or similar

Van
Select
Explore Frankfurt in a hire car
Only a couple of days in ? See it all in the shortest amount of time by renting a car from Interrent. Make a reservation yourself or with company specialists. Moreover, Interrent offers a wide range of cars at low prices, including luxury class vehicles.
Reviews
FORD KA I did not really like. The heating in the car worked poorly and if the frosts were stronger, it is unlikely that the car would have warmed up well
Marshall Flynn

, 30 October 2019
Book a car at a 15% discount 5 days before departure - I think this is a success
Margaret Padilla

, 12 January 2019
Booked a car from the station wagon series. According to the conditions, everything was fulfilled clearly.
Geoff Rivas

, 08 December 2018
Very pleased with the quality of services. All make out quickly, very good cars give out. Impressions remain the most pleasant
Horace Horne

, 09 November 2018