Best car rental prices in Cologne
Mini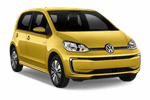 suitable for traveling in the company of 2-3 people
Econom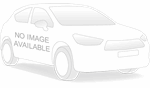 suitable for traveling in the company of 3-4 people
Standard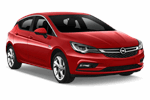 suitable for traveling in the company of 4-5 people
Jeep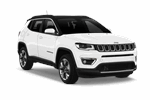 Luxury
suitable for traveling in the huge company
Explore Cologne in a hire car
Does your family love to travel but difficulties seem to arise during your trips? Why not rent a car in Cologne; the city has several car hire pick up points: Cologne/Bonn Airport, Cologne Downtown, Cologne Central Railway Station, Cologne Deutz, Cologne Porz/Gremberghoven, Cologne Surth, Cologne Hilton Hotel am Dom, Cologne North/Ossendorf, Cologne Bilderstoeckchen, Cologne Deutz Tradefair, Cologne West, Cologne Porz, Cologne Holweide, Cologne South, Cologne East, Cologne Bayenthal South, Cologne Poll, Cologne Fleischhauer South, Cologne Ehrenfeld, Cologne North, Cologne Deutz/Hyatt Hotel, Cologne Centre Intercontinental, Cologne South BMW Procar, Cologne West BMW Procar, Cologne Renault Southwest, Cologne Max Glomsda, Cologne Weisshausstr, Cologne Buchheim, Cologne Westhoven, Cologne Bergheimerhofe, Cologne Stammheim, Cologne Marienburg, Cologne Braunsfeld and elsewhere. The developed infrastructure significantly simplifies getting around and allows you to travel in comfort from each of Cologne's historical sights, whilst also letting you see what outside the city has to offer.
Rental companies in Cologne:
Reviews
More often on trips, we have to quickly resolve issues, with this service it turns out to realize our plans
Faith Santana

, 14 June 2019
Specialists are responsible for their work
Yulya Dikaya

, 08 June 2018
Here I like Bookingcar.su for transparent terms of rent and a clear website. All amounts are registered, no "surprises" usually do not get out. The first time without a specialist it was difficult to manage, then I got involved in making the reservation myself. I remember my first trips with horror. And as we then everywhere went on foot - I do not represent. Now it's quite another matter. You give a symbolic amount and here's your comfort and all the amenities. Simply super!
Dasha Korneeva

, 01 February 2017