Best car rental prices in Cannes, Airport
Mini
suitable for traveling in the company of 2-3 people
Econom
suitable for traveling in the company of 3-4 people
Standard
suitable for traveling in the company of 4-5 people
Coupe + Cabrio
Luxury
suitable for traveling in the huge company

€
227.39
price for 3 days
Insurance against accidents

Third Party Liability Insurance

Insurance against theft
FIAT 500

or similar

Mini
Select
€
256.82
price for 3 days
Insurance against accidents

Third Party Liability Insurance

Insurance against theft
TOYOTA YARIS

or similar

Econom
Select
€
274.71
price for 3 days
Insurance against accidents

Third Party Liability Insurance

Insurance against theft
FIAT 500X

or similar

Standard
Select
€
314.44
price for 3 days
Insurance against accidents

Third Party Liability Insurance

Insurance against theft
LYNK AND CO 01

or similar

Coupe + Cabrio
Select

€
284.60
price for 3 days
Insurance against accidents

Third Party Liability Insurance

Insurance against theft
FIAT 500

or similar

Mini
Select
€
324.75
price for 3 days
Insurance against accidents

Third Party Liability Insurance

Insurance against theft
TOYOTA YARIS

or similar

Econom
Select
€
348.40
price for 3 days
Insurance against accidents

Third Party Liability Insurance

Insurance against theft
FIAT 500X

or similar

Standard
Select
€
401.27
price for 3 days
Insurance against accidents

Third Party Liability Insurance

Insurance against theft
TESLA MODEL 3

or similar

Luxury
Select
€
265.72
price for 3 days
Insurance against accidents

Third Party Liability Insurance

Insurance against theft
Fiat 500

or similar

Mini
Select
€
283.86
price for 3 days
Insurance against accidents

Third Party Liability Insurance

Insurance against theft
Peugeot 208

or similar

Econom
Select
€
309.38
price for 3 days
Insurance against accidents

Third Party Liability Insurance

Insurance against theft
C PEUGEOT 2008

or similar

Standard
Select
Explore Cannes in a hire car
Four reasons to get a rental car at the airport
The best prices
Largest selection
You save on transfers
The ability to receive and return a car at any time
Car hire at Cannes Airport
Nice International Airport ( Nice Cote d'Azur International Airport ) - terminal 1 circuit and terminal 2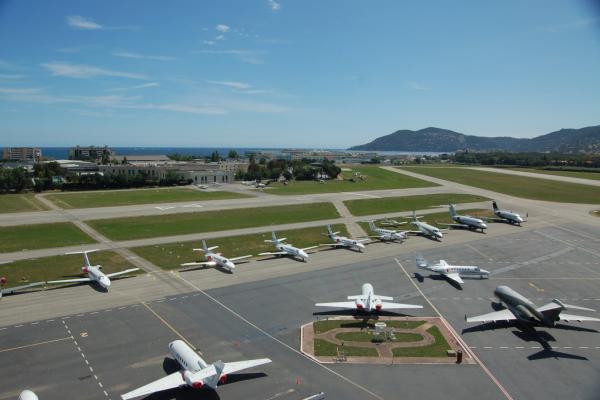 Nice International Airport serves the entire Cote d'Azur, including the world capital of Cinema Cannes, where its own small air harbor accepts only private jets. It is also used by guests of the Principality of Monaco and the coastal areas of Italy. When planning a trip along the Mediterranean coast, visit Bookingcar to choose your rental car at a bargain price without haste. A rented car will allow you to choose your own stops and relax in the most luxurious places that are loved by movie stars and celebrities from around the world.
The airport terminal consists of two terminals, between which a free shuttle runs regularly, but a short distance can be overcome on foot. Given the large number of Russian tourists, the administration took care of translating all announcements and signs into Russian. The air harbor is almost in the city, and the path to the center of Nice does not exceed 6 km. When choosing a hotel, you can clarify the availability of a free transfer from the airport. In close proximity are the Gare Nice St Augustin and Gare St Laurent du Var train stations, from where express trains depart for other cities in France. Due to its favorable location, Nice's air gate currently occupies the third place in the country in terms of the number of arriving passengers after two Paris airports.
Clinging to the portholes, travelers, before landing, have a bewitching view of the blue sea waters, snow-white beaches and luxurious villas. But relaxing on the beach, walking along the Promenade des Anglais, and dining at sunset at the gastronomic restaurants is far from the only thing the region has to offer. Pick up the booked car at the rental car rental desk and drive to the most beautiful places: Villa Rothschild, buried in rose bushes, on Cape Ferrat, boundless fragrant lavender fields, long rows of vineyards and ancient castles that store pink wine produced on the Cote d'Azur.
We will be with you 24 hours a day.
All you need is to call +44 (20) 8089-82-32 .
Bookingcar offers a wide range of car hire options at Cannes Airport
With us you can choose a car of any class that best suits your needs.
Our prices are one of the best prices on the market.
See for yourself!
Professional support
Our professional call center will help you understand all the intricacies of car rental. We guarantee full support throughout the rental period.
Other locations in Cannes:
Rental companies in Cannes, Airport:
Reviews
If Keddy (by Europcar) works in the city where I'm going on vacation, then I choose it. For several years of cooperation, there is not a single grudge. The machines are always prepared properly. It's nice to ride and do not scare children. Experts well done, always help, prompt, if necessary. Sometimes the price includes round-the-clock support. Somehow I tried, really, at 3 am the consultant was in touch.