Car rental in Vladivostok
Hot deals in Vladivostok International Airport
Bookingcar offers a wide range of car rental options in Vladivostok
Here you can choose a car of any class that best suits your needs.
Our prices are one of the best prices on the market.
See for yourself!
Professional support
Our professional call center will help you understand all the intricacies of car rental. We guarantee full support throughout the rental period.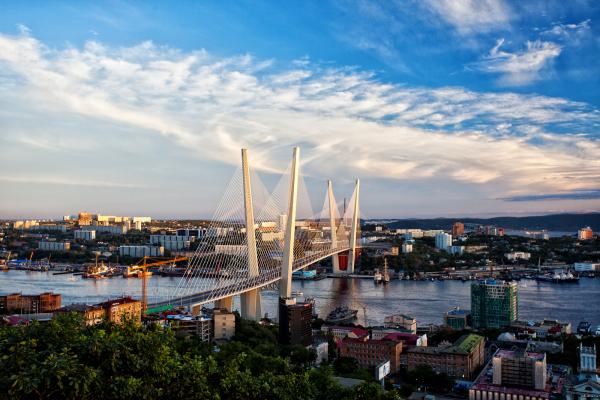 Vladivostok is exclusively original, not similar to any other city. Once Khrushchev tried to make him a second San Francisco, but politics, culture, and mentality took their toll. Times passed, the city changed and transformed. New sights and new interesting objects appeared here, for example, the cable-stayed Golden Bridge over the bay. Having rented a car, go on a tour of those interesting places that you have included in your tourist route. Fans of delicious food will certainly want to try something from the local cuisine. After long walks, you can try sea and taiga delicacies. Leaving the city, make sure that you make a wish under the arch of Tsarevich Nikolai, climb the funicular and see the city with the Eaglet's hills,
Bookingcar recommends:
Car rental at Vladivostok Airport
Vladivostok International Airport ( Vladivostok International, Airport then ) - download scheme
IATA code: VVO
Location: 38 km from Vladivostok
Official website: http://vvo.aero/
Information: 8 (423) 230-69-09
The service of renting a car at the airport of Vladivostok is provided by the company Renta Vostok, Avtopilot and others. Car rental desks are located at the exit of the airport building. There are several parking zones near the airport. In zone A and D, the first 20 minutes of parking are free.
What to see in Vladivostok: interesting sights of the city
Pokrovsky Cathedral
Ave Ocean, 44 http://www.pokrovadv.ru/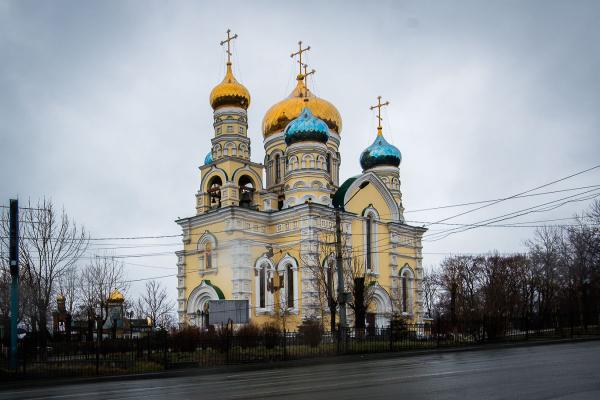 Hire a car and go look at one of the main attractions of the city - Pokrovsky Cathedral. What was not with the temple in the entire history of its existence: it was completely destroyed, buried soldiers were buried here, for some time a park worked here. The work of the temple was fully resumed only in 2006. The building was restored according to the design of the previous construction. Over time, the parish school began to work again. In addition, there is a rehabilitation center for those who suffer from alcohol and drug addiction.
House-Museum of V.K. Arsenyev
St. Arsenyev, 7B http://arseniev.org/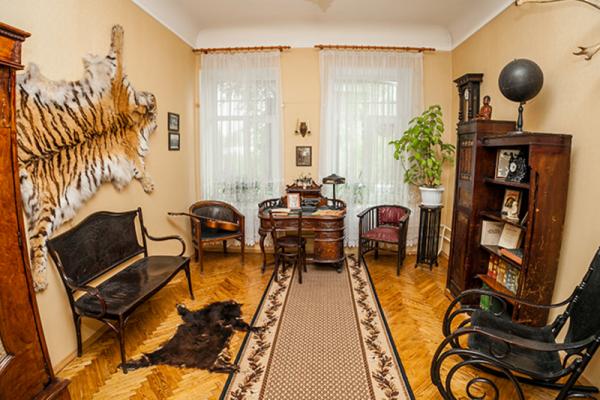 Vladimir Arseniev is a famous explorer of Primorye. You will repeatedly see and hear his name while in Vladivostok. Here is his house, in which he once lived with his family. The house-museum consists of a living room, an office, a bedroom and a nursery. During the tour you will be able to inspect the apparatus for playing records, bear and tiger skins, an old globe, travel diaries. All items presented are genuine.
Butterfly House "Delight"
Ave Ocean, 20a Butterfly House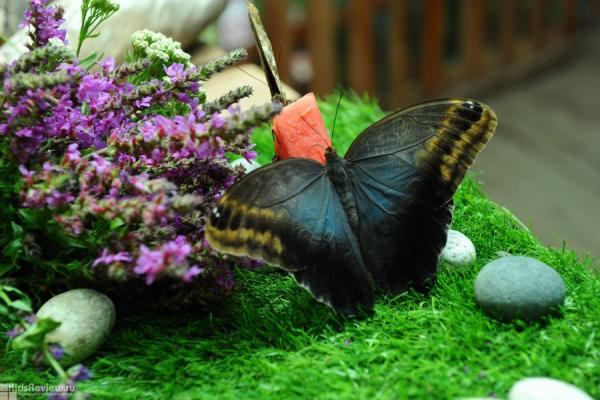 Do you want to be charged with positive energy and become a little happier? Go to the butterfly house "Delight". A more positive place in Vladivostok can hardly be found. It seems like summer is not ending here. Butterflies of the brightest colors with incredible drawings live here. It is interesting that during your little trip you can make fun for yourself and your child, attend an exciting master class. The Butterfly House can also organize various events, whether it's a wedding or a birthday.
Cable-stayed bridges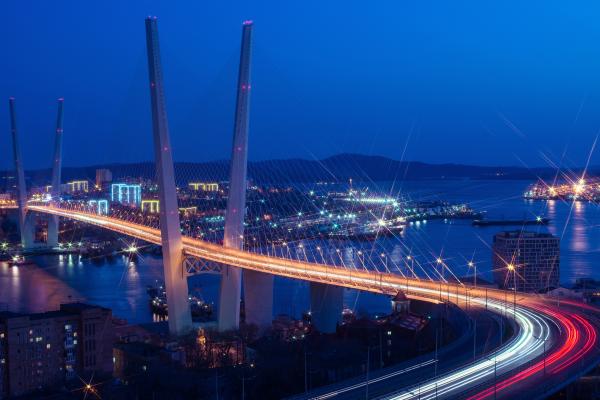 When traveling by rental car, be sure to ride along the cable-stayed bridges that connect the East Bosphorus and the Golden Horn. Especially "Golden Bridge" and "Russian Bridge" impress with their scale. By the way, the latter is listed in the Guinness Book of Records. This attraction appeared in Vladivostok only a few years ago, but has already become popular among tourists. Local residents are eager to come here to take unique pictures.
Oceanarium
St. Battery, 4 http://www.akvamir.org/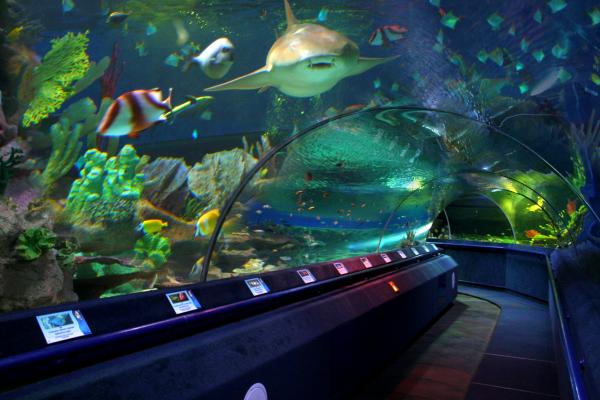 Do you like to watch the inhabitants of the underwater world? Then it will be interesting for you to visit the oceanarium, which includes a dry exhibition and two halls with living inhabitants. About 120 species of animals live here, including clown fish, cornflower haplochromis, chenille angel, blue royal surgeon, body diana. The museum stores the skull of a sea cow, which was destroyed by man several centuries ago.
In the vicinity of Vladivostok: the best automobile routes
Lighthouse "Tokarevskaya cat"
The Tokarevskaya Kosh lighthouse is one of the city's most visited attractions. Its history began in the middle of the XIX century. At first, the lighthouse was a luminous sign - a designation for navigating ships. After several decades, they built a building with a strong foundation and a white tower. In addition, this place is considered extremely important for the city - it is here that the mainland ends and the Pacific Ocean begins. It is best to come on a tour early in the morning to catch sight of the dawn or late in the evening to meet the sunset here. Unforgettable emotions and original photos are guaranteed.
Azure Bay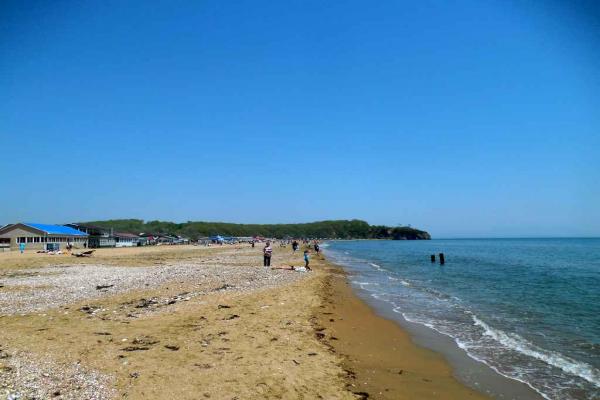 If you were lucky enough to visit Vladivostok in the warm season, having rented a car, go to Lazurnaya Bay. A popular beach with developed infrastructure is located on the shores of the Ussuri Gulf. A parking zone and changing cabins are equipped here, in addition, there is everything for outdoor activities: water and children's attractions, sports grounds. If you did not plan a beach vacation, then here at special rental points you can take everything you need. It is interesting that sports and cultural events, festivals, competitions, and tournaments are often held on the beach. On the bay you can stay for a few days - on the coast there are cozy recreation centers.
Russian island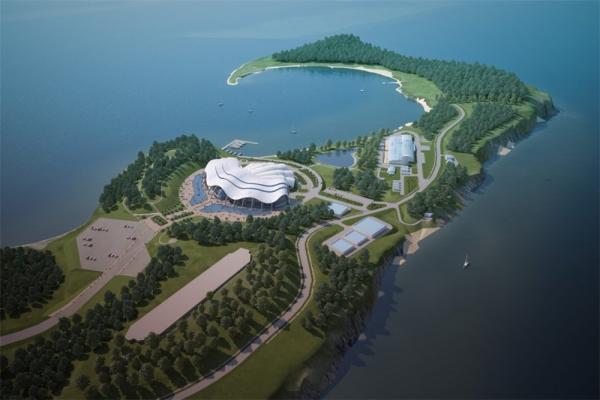 In the Gulf of Peter the Great is located the picturesque Russian Island. There are many events, secrets, mystical stories connected with this place. During the civil war, there was a concentration camp. They say that it is here that the treasures of the Hunhus are hidden, which have not yet been found. In addition, mysterious encounters with ghosts and mystical incidents occur from time to time on the island. Locals say they hear mysterious voices. Particularly curious tourists come here only to personally verify the existence of something otherworldly.
Mount Pidan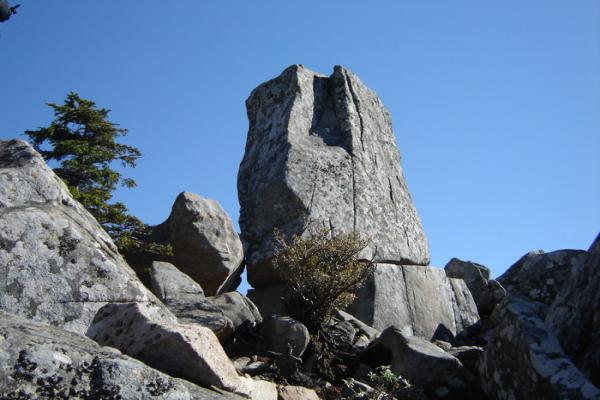 Do you want to visit a picturesque place while traveling around the surroundings of Vladivostok? For an active pastime, you can go to Mount Pidan. The main attractions worth seeing here are Maori "The Devil's Finger" (8-meter stone guard of the mountain), Dolmens (huge stone blocks forming megalithic structures), the Sacrificial Stone and the Wall of Pidan. Walking along the paths leading to the top, you can see rose hips, wild strawberries, incense, birch, cedar. Carefully observing, perhaps chipmunks, squirrels, foxes will catch my eye. To relax, you can sit down at a mountain spring and drink crystal clear water.
Moiseev Island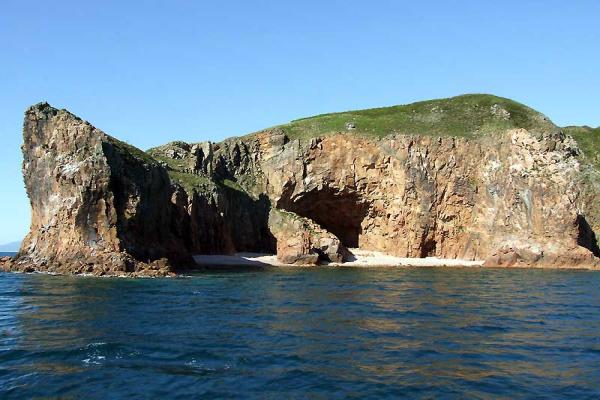 If you want to spend time in a deserted place, enjoy nature and go fishing, go by car to Moiseeva Island. There are very few tourists here because of the inaccessible landscape. The main attraction of the area is nature. The water area is represented by starfish, flounder, hedgehogs, rags. If you like to dive under water, then you will surely have something to see. Near the island rises a stone "finger" - an amazing creation of nature 18 meters high.
Food: atmospheric restaurants, cafes and bars
STUDIO
St. Svetlanskaya, 18 http://www.cafe-studio.ru/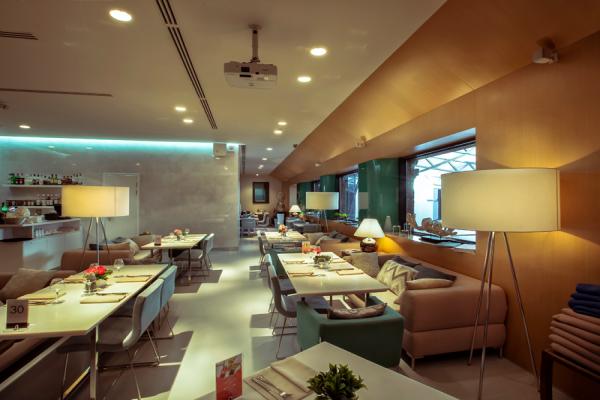 For delicious desserts and coffee, head to STUDIO. Elegant and comfortable interior will make a good impression. The menu of the restaurant is represented by a wide selection of dishes. Here you can try the hot dishes of fish and seafood, pasta, pizza, soups, salads. When ordering a dish, you can choose the cooking method, the degree of frying and change the recipe to your taste. Arriving for breakfast, for example, during the hours set aside, you can order a set at a special price. During business lunch and brunch discounts are regularly held.
Five O´Clock
St. Fokina, 6 http://www.five-oclock.ru/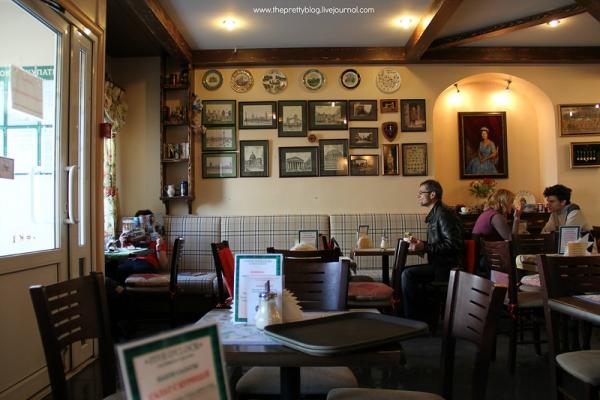 Want to travel to England for a while? Five O´Clock bakery is created in the best English traditions. The menu includes muffins and biscuits, pies, quiches, cookies, muffins, tartlets, pies. The choice is so wide that no matter how many times you visit here, you will surely find something that you have not tried. It is also important that the recipe is strictly observed in the preparation of a particular sweetness, which makes desserts amazing in taste.
BISTRO No. 8
St. Lazo, 8 http://www.bistro8.ru/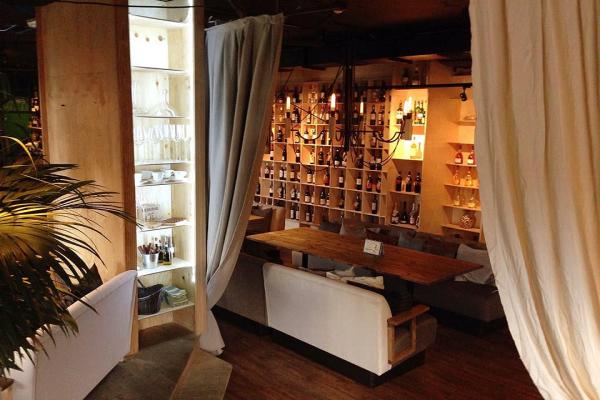 Rent a car and go for a meal in one of the most popular places in Vladivostok - BISTRO No. 8. The first thing that has a pleasant meal is a cozy and stylish interior. The choice of dishes is small, however, everything is invariably tasty and prepared according to a special recipe. Plus, the institution has a huge winery. So if you want to drink a glass of wine at dinner, the attentive waiters will help you choose exactly what will organically complement the ordered dishes.
Mummy Troll Music Bar
St. Borderline, 6 http://mumiytrollbar.com/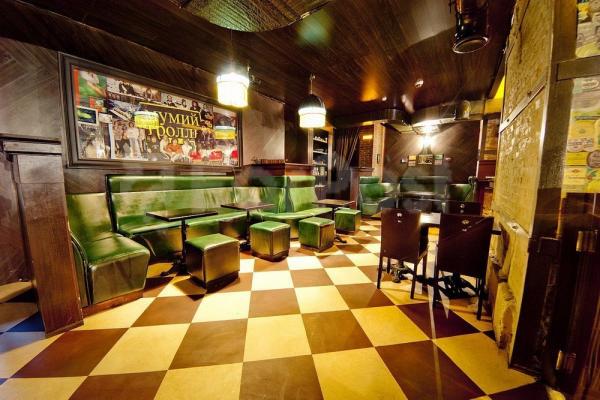 Mumiy Troll Music Bar - a bar with live music, where musicians from the Pacific region regularly perform. If you decide to spend the evening here, be sure that you will remember the dance program and evening show for a long time. The menu offers a wide selection of dishes and drinks. Attentive staff will ensure that you are comfortably accommodated. Delicious food and a cozy atmosphere help you relax after a busy day.
Zuma
St. Fontannaya, 2 https://www.zumavl.ru/menu/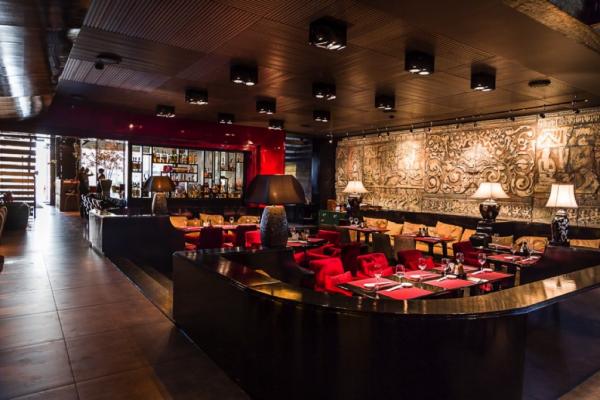 Zuma is a restaurant that successfully combines pan-Asian cuisine and European trends. The space of the institution is organized so that it will be convenient to sit together or a big noisy company. Six main elements were reflected in the interior: iron, wood, air, water, earth, fire. The advantage of the restaurant is that it works until late, so taking your time here you can enjoy delicious food and a pleasant company.
Where to live: comfortable hotels in Vladivostok
Villa Arte Hotel
St. Makovsky, 290
8 (423) 238-44-44 http://villa-arte.ru/ double room - from € 93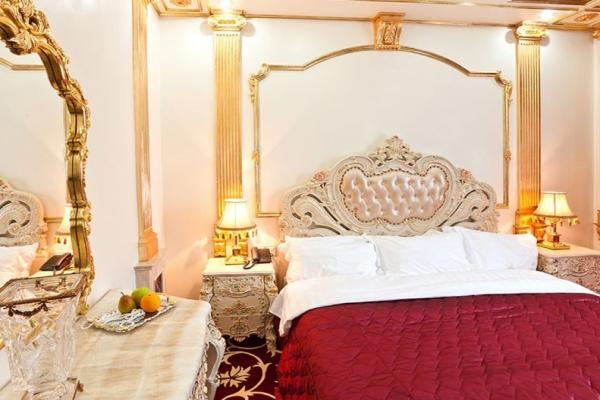 If you want to not only comfortably stay in Vladivostok, but also enjoy the beautiful interior and original architectural solutions, choose Villa Arte Hotel. It is located at the entrance to the city, away from noisy streets. It offers tourists: a pool equipped with a geyser, billiards, a sauna, comfortable lounges, a karaoke room. Car rental guests can use the free parking.
Modern Hotel Hyundai
St. Semenovskaya, 29
8 (423) 240-22-33 http://www.hotelhyundai.ru/ double room - from € 190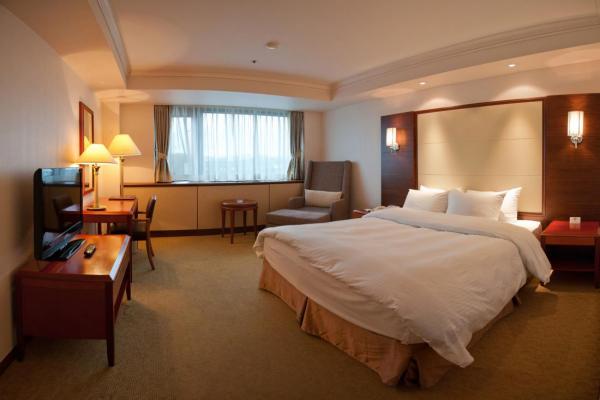 For a comfortable stay and successful business, choose the Modern Hotel Hyundai. Within walking distance is the Museum of them. Arsenyev, memorial complex Submarine, city embankment. The hotel has a restaurant, cafe, bar. You can spend your leisure time in the fitness center, pool or sauna. For special occasions, banquet rooms are equipped. In addition, the Modern Hotel Hyundai has company offices and a comfortable conference room.
Busse
St. Zharikovskaya, 19
8 (423) 200 53 06 http://busse-hotel.com/ double room - from € 47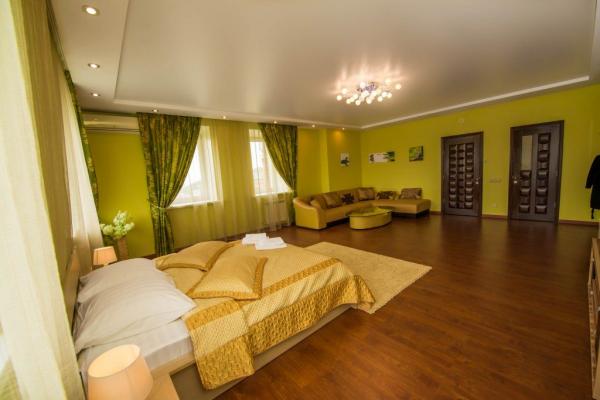 The advantage of the hotel is an acceptable pricing policy and high quality service. Rooms at the Busse Mini-Hotel offer scenic views of the bay. Each room has an original interior, so that the feeling of celebration and luxury will not leave you. For your comfort, the rooms are equipped with hydromassage showers, a Jacuzzi and bathtubs. For evening relaxation, a sauna with a pool is provided.
Cruise
St. Krygina, 94
8 (908) 995-25-49
double room - from € 63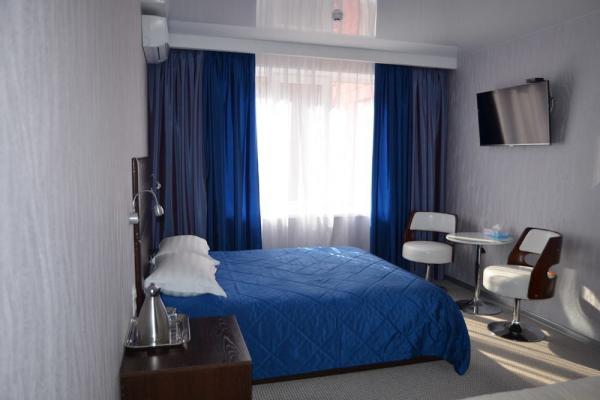 Cruise Boutique Hotel is located near the city center. The rooms are new and functional, equipped with everything necessary. Nearby is a road for descent to the lighthouse and walks along the bay. Breakfast is served in the room, and the attentive staff tries as much as possible to please each guest. For rented cars free parking is provided. Cruise is one of the few hotels where you want to return again.
Siberian Compound

Avenue Okeansky, 26 8 (423) 222-52-66 http://otelsp.com/ double room - from € 57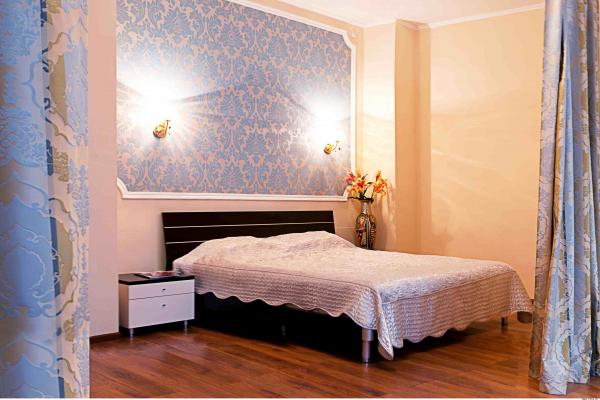 Hotel "Siberian Compound" is located in the center of Vladivostok. The number of rooms is small, so the hotel has a homely atmosphere. The rooms are equipped with all necessary utensils and in the morning delicious breakfasts are offered. At the disposal of tourists there are: laundry services, a minibar with soft drinks, a beauty salon. Walking in the surroundings, you can walk to the promenade with a view of the Amur Bay. By the way, when booking a room on the site a pleasant discount is provided.
Where to park a rented car in Vladivostok
Car rental in Vladivostok with BookingCar - profitable, convenient, simple!
In case of any problems related to car rental in Vladivostok, BookingCar will solve them as quickly as possible.
We will be with you 24 hours a day.
All you need is to contact us.
© Anastasiia Voloshina, 2016
Like this? Share in social networks: