Bookingcar offers a wide range of car rental options in Verona
Here you can find a car of any class that best suits your needs.
Our prices are one of the best prices on the market.
See for yourself!
Professional support
Our professional call center will help you understand all the intricacies of car rental. We guarantee full support throughout the rental period.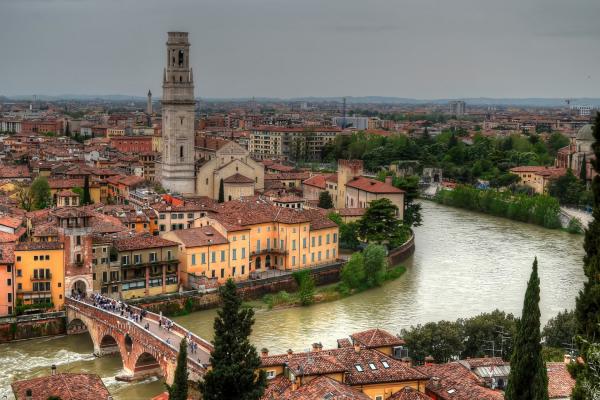 Verona is one of the most romantic cities, which is in no way inferior to Paris. After all, it was here that the tragic events of the history of Romeo and Juliet developed. The artistic and cultural heritage of the city is so great that Verona was included in the UNESCO heritage list. Old streets, beautiful gardens, a romantic atmosphere reigning here, undoubtedly, sets up a positive mood. Verona is fascinating, fascinating from the first minutes. If you rent a car, fully enjoy the beauty of this exalted Italian town.
Bookingcar recommends:
Car rental at Verona Airport
Verona International Airport ( Aeroporto di Verona-Villafranca ): download the scheme
IATA code: VRN
Location: 12 km from Verona
Official website: http://www.aeroportoverona.it/passeggeri_t5/
Information: +39 045 809 5666
The following car rental companies are represented at Verona Airport: Europcar, Sixt, Avis, Maggiore, Budget, Locauto, Thrifty, Autovia, Noleggiare, Hertz. Car rental desks are located at the entrance to the parking lot. There are also 4 parking lots near the airport, where the first 10 minutes of parking are free. For short-term parking, Stop and Go parking is intended (€ 3 hour), for long-term parking - Media Lunga Sosta (€ 50 day). As a budget option, Low Cost parking is provided (€ 35 a day).
What to see in Verona: interesting sights of the city
Arena di Verona
Piazza Bra, 1 http://www.arena.it/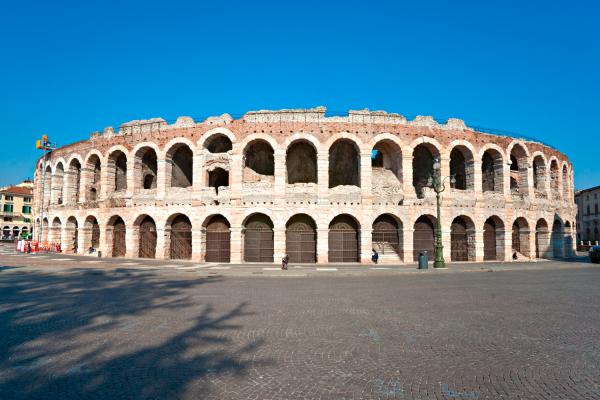 The first thing to visit when you come to Verona is the Arena di Verona, built by the ancient Romans more than 2 thousand years ago. Despite the time, numerous earthquakes and other natural disasters, the amphitheater still delights the eyes of tourists. In the warm season, artists come here from all over the planet to perform in the famous arena. By the way, various theatrical events are held here. The most popular, of course, is Romeo and Juliet. Come to Verona and visit the famous production - a kind of ritual among travelers.
Juliet's House
Via Cappello, 23 https://casadigiulietta.comune.verona.it/nqcontent.cfm?a_id=42703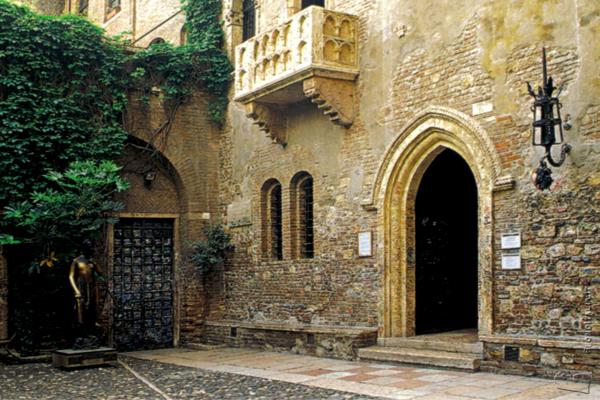 When you rent a car, go to one of the most romantic places in Verona - Juliet's House. The road to the place lies through the arch, which is scribbled along and across the names of lovers. If you are in love, be sure to leave your names on the legendary wall. Having passed the arch, you will find yourself in a cozy courtyard, where the house is located. For a fee, you can take a tour and view it from the inside. Or free to look outside, take pictures on the background of the balcony, where once Romeo confessed his love to Juliet.
Basilica of San Zeno Maggiore
Piazza San Zeno, 2 http://www.basilicasanzeno.it/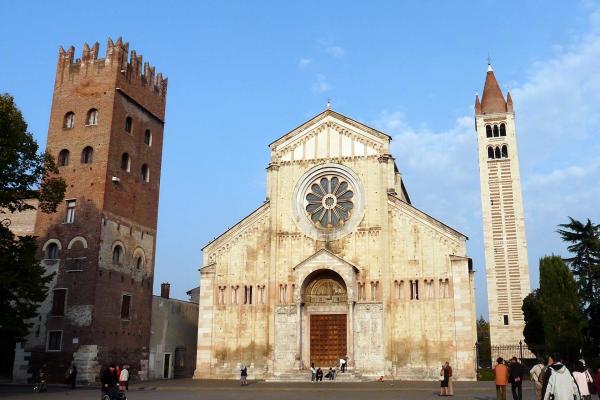 The basilica is built in a romantic style. The facade of the building is made of golden tuff and pink marble. Later, artistic elements were applied, which over time became more and more. It may take several hours to examine all the patterns on the church. In addition to all the basic attributes of the basilica, there is a transparent crypt inside, where the body of St. Zeno is stored. It is interesting that in the dark it is highlighted, which makes a rather gloomy impression, but at the same time heats up interest.
Castelvecchio Castle
Verona, corso Castelvecchio, 2 http://museodicastelvecchio.comune.verona.it/nqcontent.cfm?a_id=42545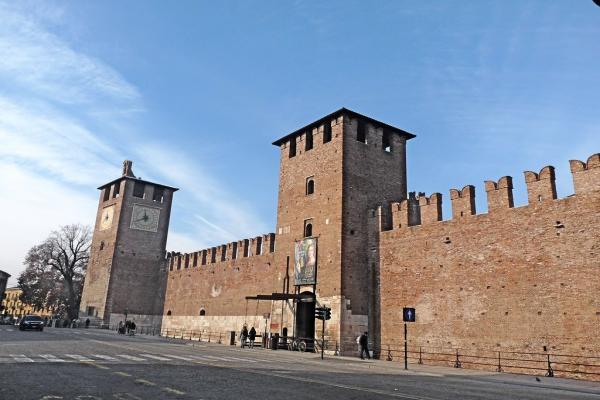 Castelvecchio Castle was built in the VIII century and is a bright architectural object, made in the Gothic style. At first, he performed a defensive function in the city, and later the Skala family made it their residence. During raids and attacks, politicians and the most famous people of Verona hid here. Later, a prison was equipped in the castle, and even later - an artillery school. Today, the castle has a city museum, visitors to which can see medieval miniatures, ancient weapons, and ceramics.
Forti Contemporary Art Gallery
Piazza Mercato Vecchio http://www.comune.verona.it/nqcontent.cfm?a_id=698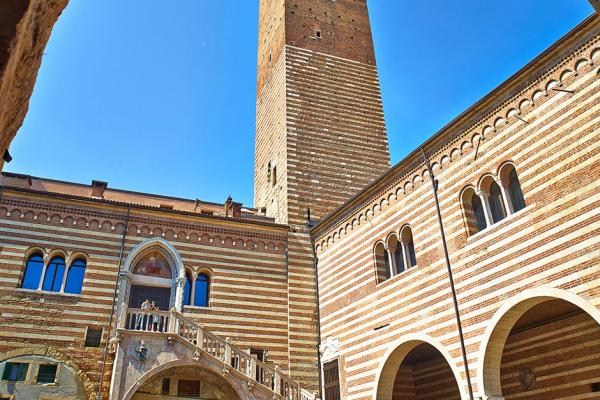 The gallery stands out from other buildings from afar. The high tower, the magnificent Gothic staircase attract attention from the street. Having bought a ticket, you can see the works of Vanessa Beecroft, Cindy Sherman, Julio Paolini, Roberto Barney, Guido Trentini. It is interesting that, despite the name, the gallery fund consists of 90% of exhibits from the beginning of the XIX century. And only a small part is the work of contemporary artists. For a fee, you can climb the tower from where you can enjoy amazing views of the romantic Verona. The most convenient way to get to the gallery is by rental car.
In the vicinity of Verona: the best car routes
Justy's Garden
Via Giardino Giusti, 2 www.palazzogiardinogiusti.it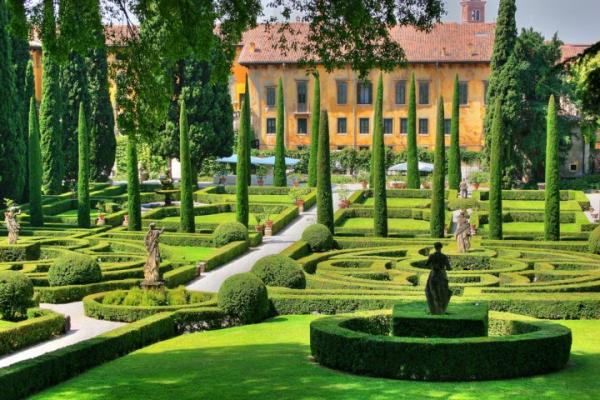 Justi Garden is a park complex that was built at the end of the 16th century. There are many statues, cypresses that create amazing paintings. Rumor has it that even Goethe himself was in this garden and was so impressed by the beauty of these places that he mentioned them in his works. In one of the far corners there is an observation deck. Due to the fact that it is located on a hill, it offers a bewitching view of Verona. In addition, there is a maze. According to legend, if lovers enter it from different angles and can find each other, they will live happily ever after.
Mantova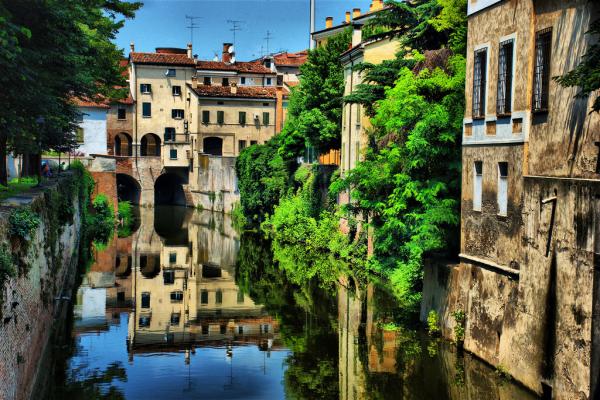 After exploring the main attractions in Verona, take a rental car to the nearby town of Mantova, which is just a 30-minute drive away. It is called the most beautiful in the vicinity of Verona and for good reason: it arose in numerous swamps, which adds mystery and charm. By the way, it is one of the oldest cities in Italy. Every street, buildings here seem special. In Mantua it will be interesting to explore the castle of the Dukes of Gonzag, an old round church, which is located on the main square. In the house of Rigoletto you can listen to Italian opera, and then on a small boat to go for a walk along the Mincio River. You will be offered a choice of a wide variety of routes, including to Venice.
Montagnana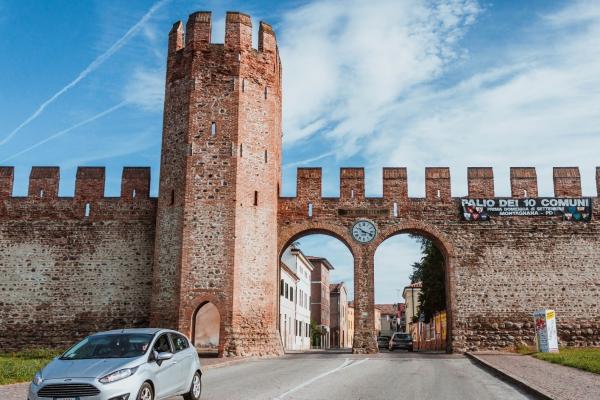 Traveling around Verona, feel free to go to Montagnana, where the spirit of the Venetian Republic is still preserved. Once this town attracted wealthy Italians. They built luxury houses here, spent money. When walking around the city, be sure to inspect the cathedral in the main square. Inside, there are many frescoes, paintings of famous Renaissance artists. By the way, admission to the cathedral is free. And Montagnana is famous for raw smoked ham, so you should definitely try this national delicacy.
Ferrara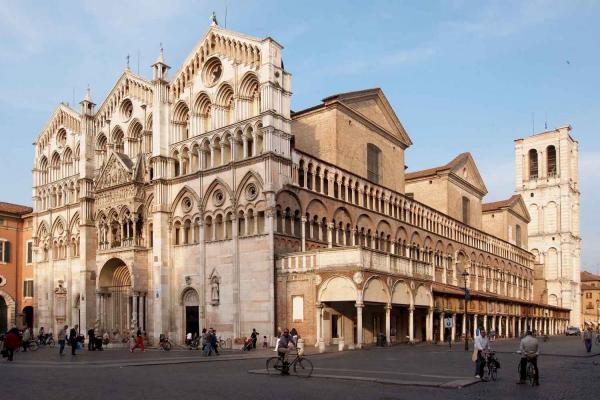 Ferrara is a very small town. Upon reaching the destination, you can leave a rental car in one of the city's parking lots, which are mostly free, and go on foot to explore the sights. It will be interesting to see the monument to the monk of the Dominican Order, the university where Nikolai Copernicus once studied, to walk around the central square. If you are not limited in time, you can just wander through the streets, studying every corner of Ferrara, which is saturated with the spirit of antiquity. The buildings here are so interesting that you want to capture each of them. If desired, the city can be bypassed in just a few hours.
Lake Garda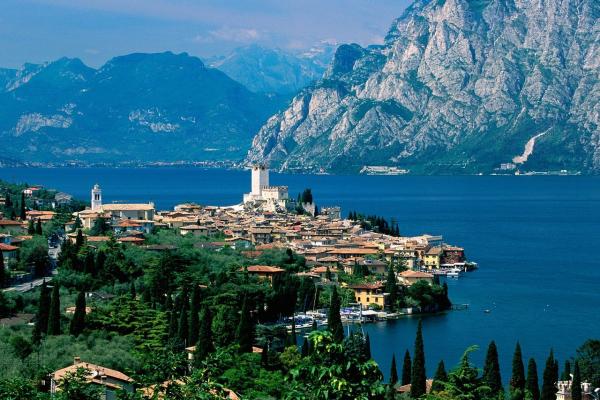 If you have planned a summer trip around Verona and understand that you cannot roam the streets for a long time during the hot season, then feel free to include Lake Garda in your tourist list. There are equipped swimming places, as well as the opportunity to sunbathe. In addition, enterprising Italians will offer a half-hour boat trip around the lake. Of particular beauty to this place is the mountains that can be seen nearby. Resting on the lake, time seems to stop, and every moment seems special.
Food: atmospheric restaurants, cafes and bars
Pizzeria risotteria da mario
Via Santa Maria in Chiavica, 5 http://pizzeriarisotteriadamario.jimdo.com/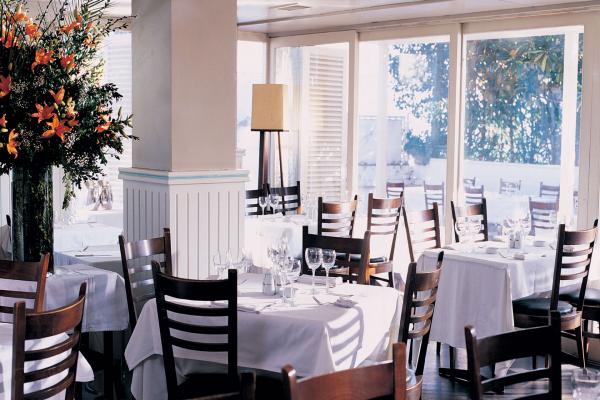 Coming to Verona, of course, first of all I want to try original Italian dishes. At Pizzeria Risotteria Da Mario you will try the most delicious pizza for every taste. If you set a goal, you can count more than 70 types of pizzas. The dough is incredibly thin and crispy. In addition, the menu has risotto, tortellini, tagliatelle, a wide selection of wines. The institution plays pleasant music and service worthy of individual praise. The restaurant is located in the city center, so while exploring the main attractions of the city, you definitely will not pass by.
Mordimi verona
Vicolo Morette 2 | Adiacente Via Roma http://www.mordimitalia.com/#_=_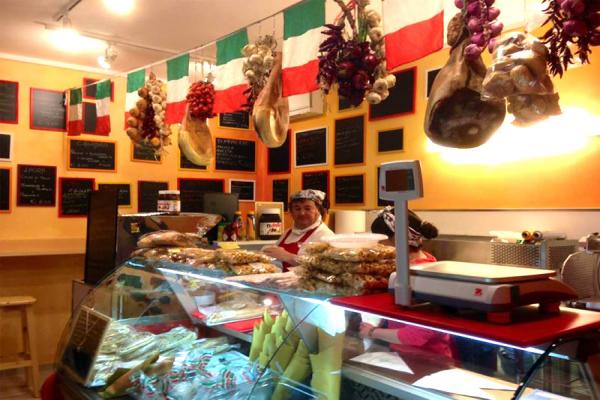 When you rent a car in Verona, stop at the Mordimi Verona Café for a light bite. The interior is simple, but the atmosphere is cozy, even homely. The menu offers Italian cuisine, as well as Mediterranean and vegetarian. For example, you can order lasagna, ravioli or sandwiches, relax and continue to explore the city. Dishes are prepared exclusively from fresh products, so anything you order will be delicious.
La cantina del 15
Corso Castelvecchio, 15 http://www.lacantinadel15ristoranteverona.com/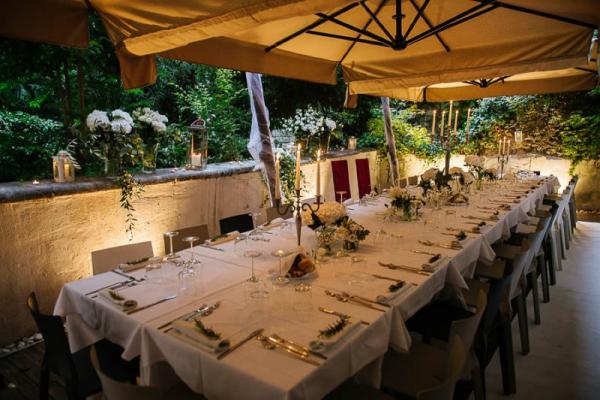 This place is suitable not only for a hearty lunch, but also for a memorable romantic dinner or an important event. Here, any holiday will help you arrange the best. The choice of dishes is the most diverse, for example, tuna tartar, tortillini nero, spaghetti, various desserts and drinks. Wine is presented in a wide variety of assortments. You can order a bottle of both € 15 and € 150. You will also be pleased with the low prices for dishes, a pleasant atmosphere and decent service.
Trattoria al pompiere
Vicolo Regina D'Ungheria, 5 http://www.alpompiere.com/

This place is a must visit. It never goes out of style: consistently good interior and service. It is located in the center, therefore it is always popular. Here, you can mainly meet local residents who book a table in advance to dine at a place they have long loved. So, just by going to Trattoria Al Pompiere, you are unlikely to be lucky with a free table. It is better to take care of this in advance in order to get real pleasure from Italian food. By the way, rental cars can be parked nearby.
Ponte pietra
Via Ponte Pietra 34 http://www.ristorantepontepietra.com/#_=_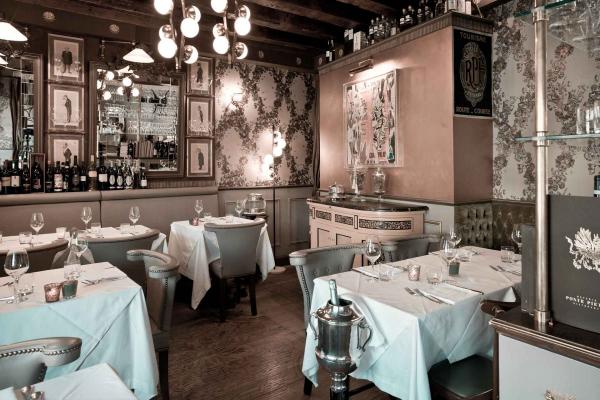 The Ponte Pietra Terrace offers amazing views of the bridge and the river. Bubbling water captivates the eye and helps to plunge into the atmosphere of calm and tranquility. The interior of the restaurant deserves special attention: here you feel a member of the ruling family - no less. Among the variety of dishes, it is worth trying an egg with truffle and parmesan, an octopus, a snack with scallops and, of course, wine. It is better to book a table in advance to be sure to get to this restaurant.
Where to live: comfortable hotels in Verona
Accademia hotel
Piazza Accademia di S. Luca, 74
+39 06 6992 2607 http://www.accademiahotel.com/it/ double room - from € 188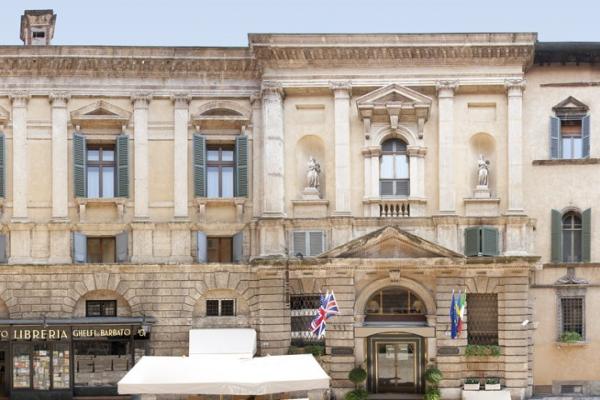 The highlight of the hotel is its convenient location. Accademia Hotel is located in the city center. Walking distance to all the main attractions of Verona. It is located in an old building, the interior is made in a classic style. Very cozy and comfortable. It is worth noting the varied and delicious breakfasts, as well as the caring attitude of the staff. They will help you find your way around the city and tell you good places to eat. For tourists on rented cars, free underground parking is available.
BEST WESTERN Hotel Firenze
Corso Porta Nuova, 88
+39 045 801 1510 http://www.verona-hotelfirenze.com/ double room - from € 110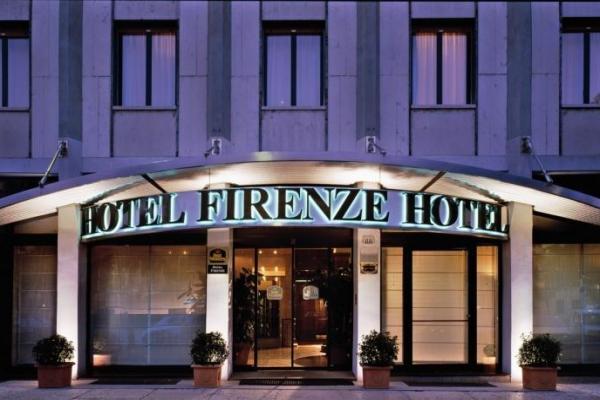 The BEST WESTERN Hotel Firenze offers spacious, bright rooms with an excellent value for money. Nearby are supermarkets, boutiques, major attractions. The hotel will be conveniently located during a business trip, romantic trip or family vacation. If necessary, you can use the laundry, business center, banquet hall. By the way, the hotel allows pets.
Hotel milano
Vicolo Tre Marchetti, 11
+39 045 591692 http://www.hotelmilano-vr.it/ double room - from € 162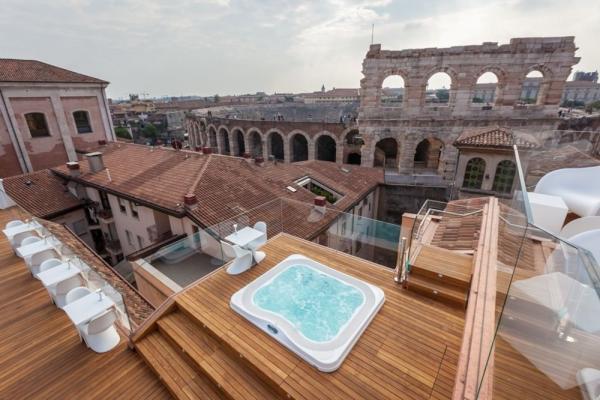 The main advantage of the hotel is a small rooftop restaurant with amazing views of Verona. Some rooms have an old amphitheater. You will appreciate the good soundproofing, comfortable rooms, varied breakfasts and extremely polite staff. If you plan to travel by rental car, then there will be free parking at your service.
Hotel bologna
Piazza Scalette Rubiani, 3
+39 045 800 6830 http://www.hotelbologna.vr.it/ double room - from € 155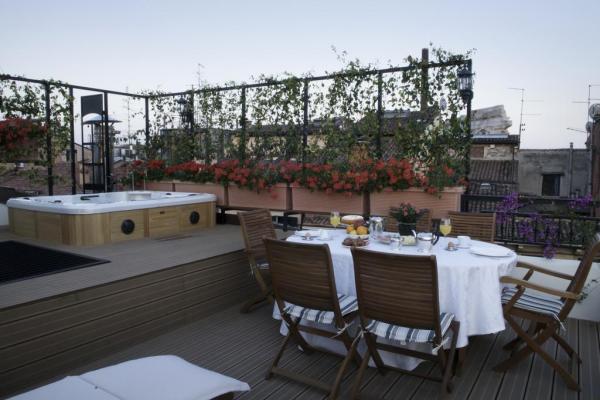 This place is fascinating at first sight. The hotel is very popular with tourists. Among the advantages are cozy and comfortable rooms, beautiful and modern furniture, the most functional appliances. Lovers of original elements in the interior will be pleased with four-poster beds and small balconies. Hotel Bologna offers Strawberries with Chocolate and Champagne in the Room.
Hotel scalzi
Via Carmelitani Scalzi, 5
+39 045 590422 http://www.hotelscalzi.it/ double room - from € 85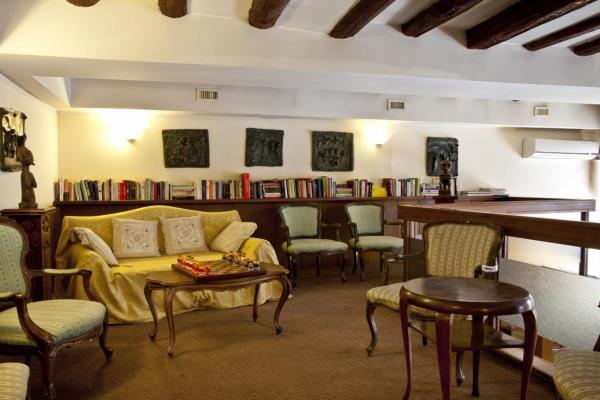 For budget accommodation in Verona, you can choose Hotel Scalzi. The rooms are homely and comfortable. Despite the fact that nearby there are restaurants, cafes, shops, the rooms are invariably quiet. The interior is complemented by antique objects, books, paintings. This adds charm and comfort. By the way, pets are allowed.
Where to park a rented car in Verona
Car rental in Verona with BookingCar - profitable, convenient, easy!
In case of any problems related to car rental in Verona, BookingCar will solve them as quickly as possible.
We will be with you 24 hours a day.
All you need is to contact us.
© Anastasiia Voloshina , 2016
Like this? Share in social networks: