Bookingcar offers a wide range of car rental options in Ufa
Here you can choose a car of any class that best suits your needs.
Our prices are one of the best prices on the market.
See for yourself!
Professional support
Our professional call center will help you understand all the intricacies of car rental. We guarantee full support throughout the rental period.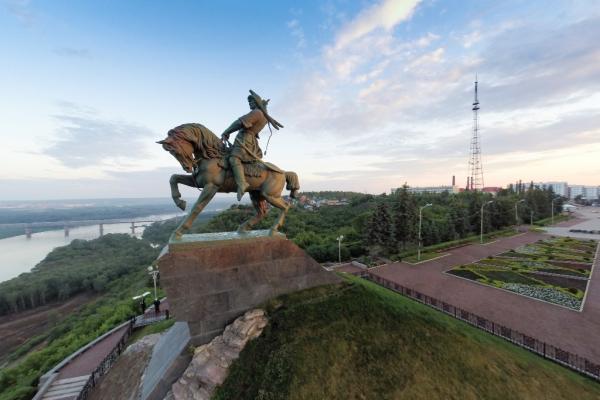 Back in the XIV century, only a small wooden fortress was built on the site of the city. And already at the end of the XVI century, the area received the status of a city. Today Ufa is one of the largest cities in Russia. Air, railway, and bus services are developed here. The main pride of the locals is, of course, the sights. A monument to national hero Salavat Yulaev rises above the Belaya River on a hill, and a cozy walk alley is nearby. The main cultural place of the city is the Opera and Ballet Theater, in which Fedor Chaliapin made his debut. Lala-Tulip Mosque attracts attention with an unusual architectural solution. Having examined the luxurious interior of the shrine, you can poison yourself in Victory Park, where you can admire the views of the city. To see the surroundings of Ufa and unique attractions, rent a car.
Bookingcar recommends:
Car rental at Ufa airport
International airport Ufa ( Ufa International Airport ) - download the scheme
IATA code: UFA
Location: 25 km from Ufa
Official website: http://www.airportufa.ru/
Information: 8 (347) 273-02-71
The following companies provide car rental services at Ufa Airport: Hertz, Europcar, Avis, Naprokat, BLS, Sixt, Rentmotors, Splash Rentacar, RusRentaCar. Car rental desks are located in the arrivals hall. Parking is available near the airport, where the first 15 minutes of parking are free.
What to see in Ufa: interesting sights of the city
Opera and Ballet theatre
St. Lenin, 5/1 http://www.bashopera.ru/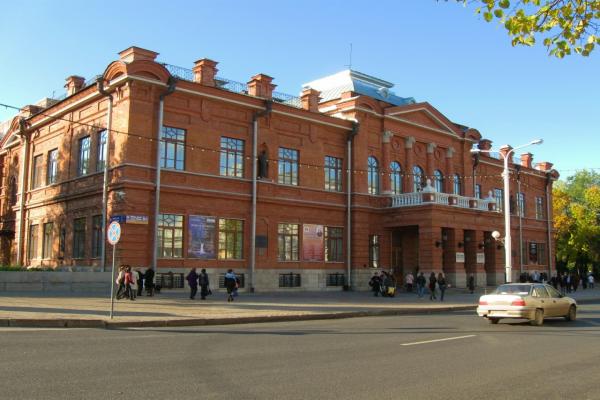 For inspiration and good mood, go to the opera and ballet theater. Its history began at the beginning of the 20th century. He is associated with many prominent personalities, including dancer Rudolf Nuriev, singer Fedor Chaliapin, writer Sergei Aksakov. In these walls, the memory of talented artists is still kept. Every year, the theater hosts "Chaliapin evenings" - an international festival of opera art. After the reconstruction, it is especially nice to watch classical works: "Giselle", "Swan Lake", "Aida". Fans of modern art have the opportunity to visit the "Cocktail of Ice and Fire", "Seven Beauties", "Arkaim".
Mosque Madrasah "Lala-Tulip"
St. Komarova, 5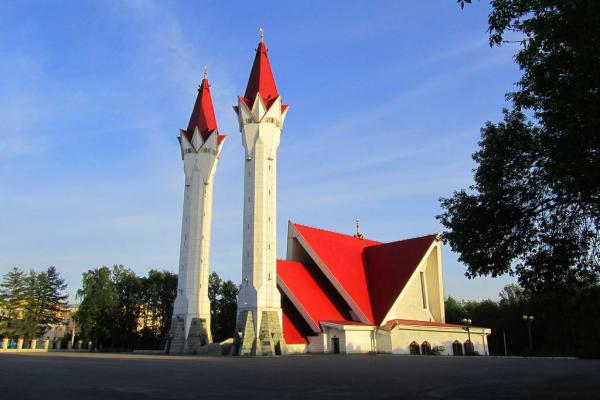 Having rented a car, head to the northern part of the city to visit one of the most striking sights - the Lyalya Tulip Mosque-Madrasah. On the top floor there is a prayer room where sermons are given during the main holidays. There is also a specialized school where the educational process, a canteen and a conference room are conducted. The decoration of the mosque is worthy of special attention: its walls are covered with marble, skillful stained-glass windows are inserted in the windows, the floor is lined with carpets.
Intellectus Museum
St. Mendeleev, 205A, Bashkortostan Shopping Center, 3rd floor http://intellectus-ufa.ru/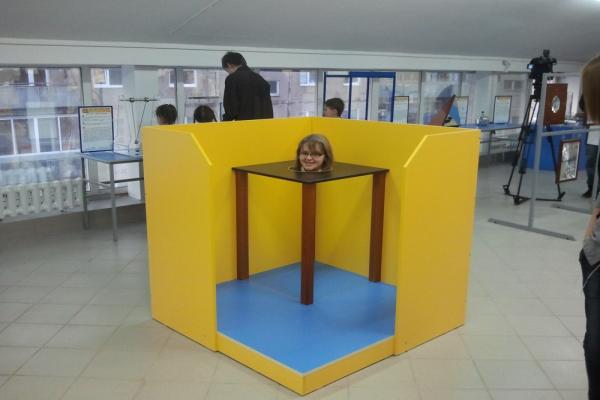 If you travel with children, do not pass by the Intellectus Museum. Here you can witness natural phenomena, various laws of physics and experience optical illusions on yourself. Each exhibit is valid. Here you can touch, study, and even independently conduct experiments. In the museum, you and your children can draw a harmonograph and a spirograph, find out what a stroboscope and scylindoscope are. It will be especially interesting to lift a heavy weight with one finger, assemble a bridge without a single nail, measure the strength of your scream and launch a rocket.
Square them. Musta Karima
St. Kirova, 1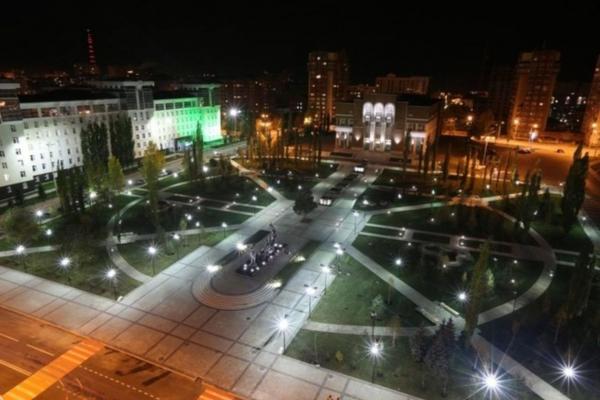 Day and evening you can have a good time walking along the square to them. Must Karim. This is a picturesque place with fountains and ponds, where you can make a wish, throwing coins in the water and feed the ducks. Walking through the park, you can admire the flower gardens and inspect the monument - a sculptural ensemble dedicated to Mustay Karim. There is no city noise and fuss. The atmosphere helps to switch to your thoughts and forget about anxiety.
National Museum of the Republic of Bashkortostan
St. Sovetskaya, 14 http://www.museumrb.ru/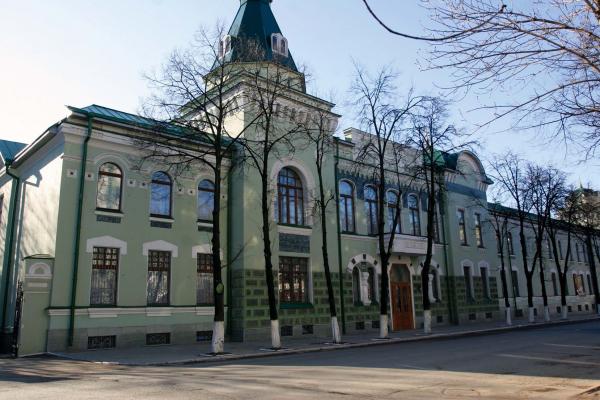 If you are traveling by rental car, be sure to visit the national museum. It is divided into several sections: the calving of ethnography, the history of the region, archeology, nature. During the excursions, you will be able to get acquainted with the landscapes and minerals of Bashkortostan, learn about fish, amphibians and caves, learn interesting facts from the history of Bashkortostan for the period of the XV-XX centuries. The exposition "Ethnography of Peoples" and Bashkortostan during the Civil and Great Patriotic War occupies a special place.
In the vicinity of Ufa: the best automobile routes
Spring Red Key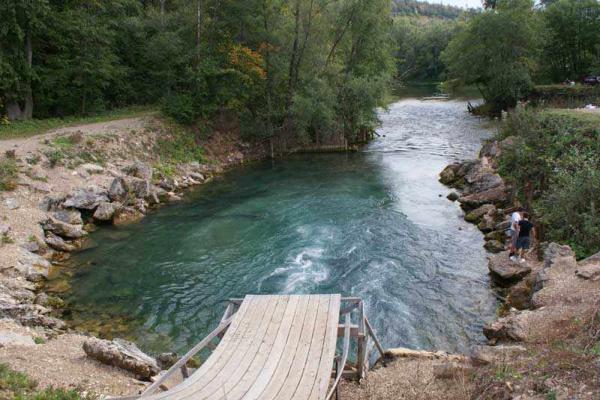 In the vicinity of Ufa is the country's most powerful water source - the Spring Red Key. Pure water that comes out of karst holes is considered drinking water. It is interesting that its temperature is kept at around +5 all year round. Local learned to use the source back in the 19th century. A mill worked here, later a power station and a paper mill. The mechanisms were powered by a powerful pressure of water. If you come here in the summer, you can fully enjoy the beauty of nature, in winter - there are ducks that have not flown south. Nearby is a hill, climbing on which you can see a picturesque panorama of the surroundings.
Askinskaya ice cave
Askino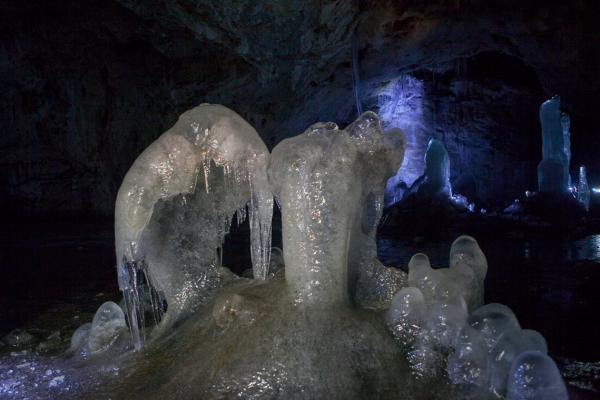 Askinskaya ice cave is an amazing natural attraction, in which the temperature is kept at -4. Already at the entrance of tourists, a huge relict glacier surprises, which does not conceal even on the hottest day. The best time to visit the cave is winter. Then amazing figures and natiks form here. Taking a walk, you can see the shape of a bear or a fox. It all depends on the imagination and desire to see something. The highlight of the attraction is the 15-meter ice pillar, directed to the ceiling. The impression is also made by the unique acoustics, in which even the most insignificant sounds are amplified. Before visiting the cave, make sure that you have warm clothes and comfortable shoes to walk on the ice.
Aslykul Lake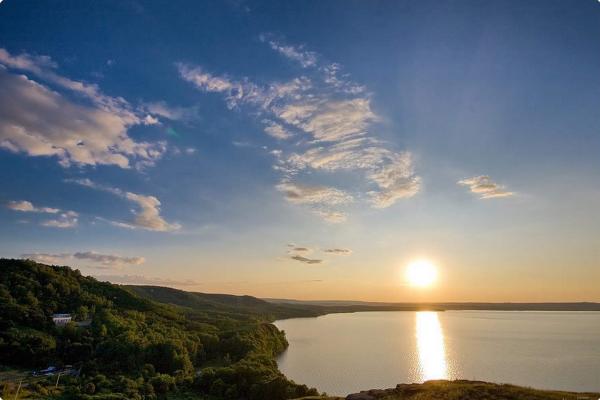 If you arrived in Ufa in the warm season, rent a car and go to Aslykul Lake. Flat shores allow you to settle down anywhere. Whether you want to soak up the sun a bit or spend the night in a tent - this place is suitable for any pastime. In addition, marine sports are actively developed on the lake. Here you can sail, ride a wakeboard or kite. Someone with pleasure will be able to enjoy the view of the river surface, and someone more interested will throw a fishing rod and wait for the catch.
Sufi Mosque
Kantyukovka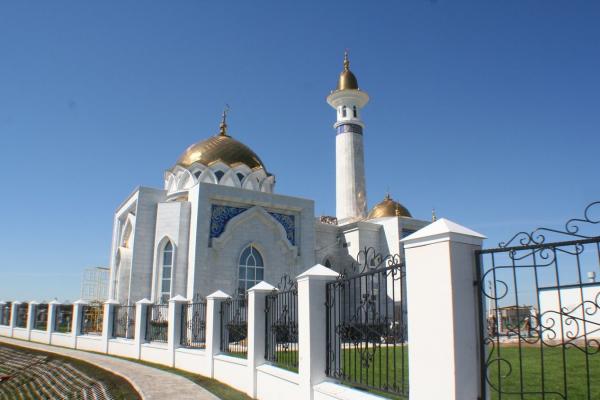 In a small village in the vicinity of Ufa, there is an amazingly beautiful attraction - the Sufi mosque. It was built on the donations of a native of the village, and later became famous throughout the county. Domes of the minaret and mosque are visible from afar. Outside, the mosque is decorated with mosaic, marble, gold. The interior was completely designed according to a special project. Handmade carpets, chandeliers, rich stained glass windows - everything here looks luxurious and pompous. The mosque is fenced, and artistic illumination is made around the perimeter.
Mausoleums of the Southern Urals
Chishmy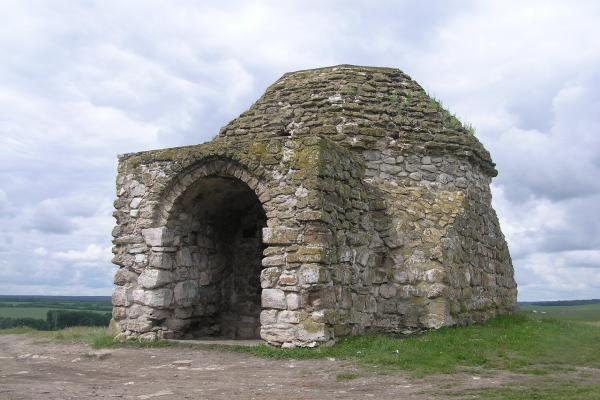 Another impressive Bashkir attraction is the Mausoleums of the Southern Urals. These are medieval buildings preserved from the time of the Golden Horde. It seems that neither time nor natural phenomena affect these places. At the existing cemetery is the Mausoleum of the preacher of Islam Hussein-bey, who lived in the XIV century. During the excavation was discovered not only the grave of the preacher, but also his entourage. Not far from this place are the Tura Khan Mausoleum, which is considered a descendant of Genghis Khan. Based on archival documents, once there was a courthouse, which later became the haven of Tura-khan.
Food: atmospheric restaurants, cafes and bars
Kumpan Cafe
St. Musta Karima, 2 https://vk.com/kumpanufa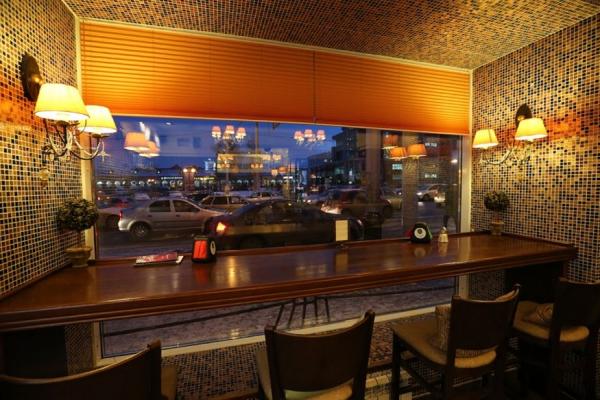 When you rent a car, head to the Kumpan Cafe, which is perfect for a hearty breakfast. Relaxing Italian music plays here, the aroma of freshly roasted coffee soars in the air, and the menu offers delicious dishes. Pasta, salads, pizza, desserts are just a small list of what you can try here. Thanks to the quick service, you will receive your order as quickly as possible, and high-quality cooked food will do the trick: you will definitely want to return to this establishment.
Green cafe bonsai
St. Kirova, 34 https://vk.com/bonsaiufa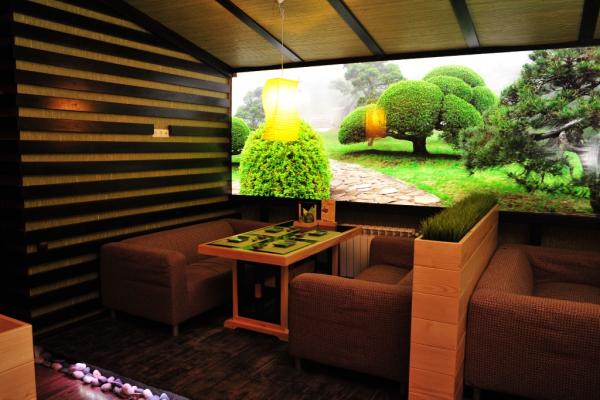 Looking for a place to dine? Check out the Green Cafe Bonsai. This is a cozy place, filled with light and warmth. Pleasant music plays in the background, and the panoramic windows offer excellent views of the city. Here you can taste unique varieties of tea and delicious coffee. Regularly there are special offers in the institution, using which you can, for example, get a discount on cocktails or feed a child for free.
Indochina
St. Communist, 80 http://vkusnoprojects.ru/indokitay/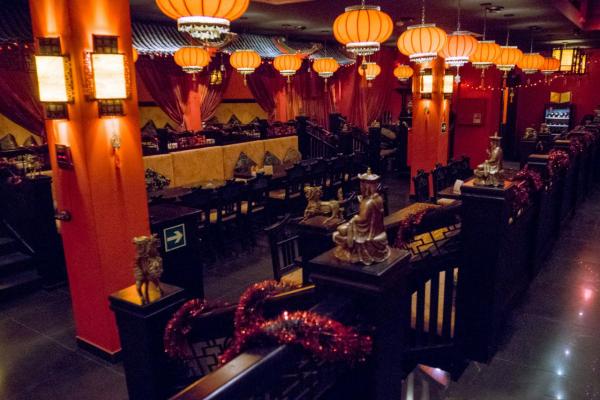 If you are a fan of Chinese cuisine, you can have a delicious lunch at the Indochina Restaurant. The menu is extremely diverse: more than 100 dishes are presented here. It is worth tasting carp in sweet and sour sauce, Peking duck, Chinese dumplings. Also presented are traditional dishes - rice and noodles. If you decide to hold a business lunch in "Indochina", meet with friends or organize a romantic dinner, stylish interior and calm music will match your mood.
Mack Highlander
St. Karl Marx, 24/1 | Sovetskiy https://vk.com/mchighlander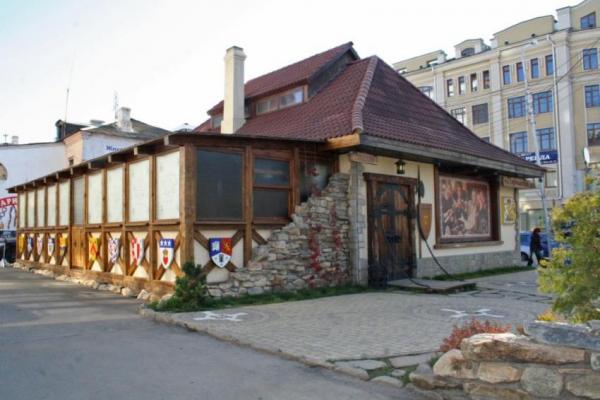 Want to experience the atmosphere of Scotland? Head to the Mac Highlander Restaurant. The friendly waiters will do everything to make you remember the meal in this place for a long time. The interior deserves special attention: every detail is selected with meaning, moreover, it was brought from Scotland. Awaiting your order, you will surely be amused by the tales and interesting Viking stories. The establishment is small, so it is better to book a table in advance. By the way, a rental car can be left in a convenient parking lot.
Wine and Cheese
St. Chernyshevsky, 88 http://www.ldgr.ru/wine-and-cheese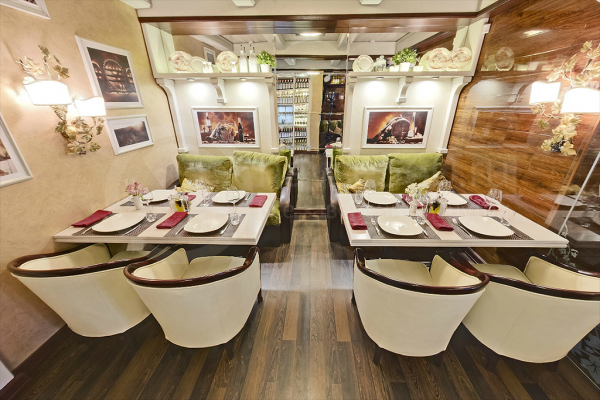 To have a good time, head to the Wine and Cheese restaurant. It is a cozy and elegant place with a pleasant atmosphere and delicious food. If you are not hungry, you can try several types of cheese and drink a glass of wine. If you want to eat tight, you should try marbled beef dishes, pasta, oysters or fondue. The restaurant regularly hosts presentations of new dishes and wine tastings. Follow the news and do not miss the opportunity to attend this exciting action.
Where to live: comfortable hotels in Ufa
Hotel Bashkiria
St. Lenina, 25/29
8 (347) 279-00-00 http://www.gkbashkortostan.ru/ double room - from € 78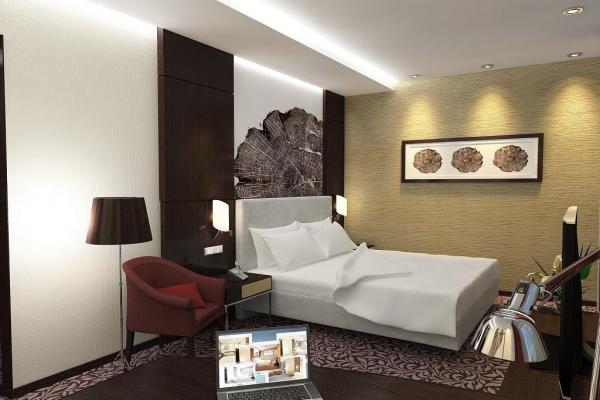 Hotel "Bashkiria" is located in the city center. For the average price you will get a cozy and spacious room with everything you need for a comfortable stay. Both attic and deluxe rooms are available. A conference room equipped with modern technology is available for tourists, where you can productively hold a training, seminar, restaurant and bar with delicious food and the best drinks. For regular customers there is a loyalty program.
Hotel Eco-Style
St. Mingazheva 86, k.2
8 (347) 294-07-58 http://hotel-ecostyle.ru/ double room - from € 39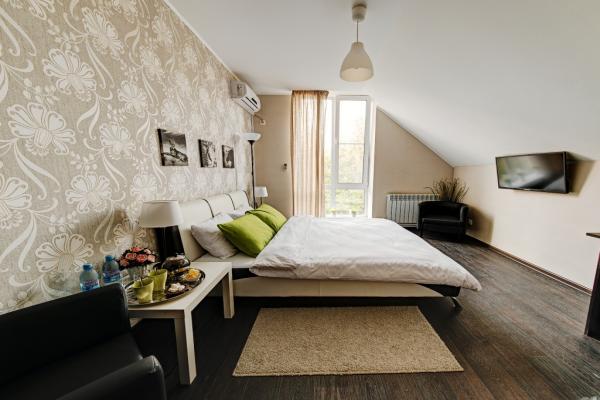 If you are looking for a comfortable and affordable accommodation option, opt for the Hotel Eco-Style. A new number of rooms, a stylish interior, prompt service and hearty breakfasts - all this is about the first eco-hotel in Ufa. At your request, you will prepare delicious herbal tea or brew aromatic coffee. Booking discounts are regularly provided. Arriving at Hotel Eco-Style over the weekend, you can get a professional massage chair as a gift - a great opportunity to recover from a long trip. Tourists using rented cars can use the free parking.
Hilton Garden Inn Ufa Riverside
St. Aksakova, 4
8 (347) 293-90-00 http://www.hilton.ru/hotels/hilton-garden-inn-ufa-riverside/ double room - from € 78

In the historic city center on the banks of the Belaya River, the Hilton Garden Inn Ufa Riverside is located. Nearby is the exhibition complex VDNH, Congress Hall, a monument to Salavat Yulaev. In addition, leisurely steps can be reached to entertainment venues, gourmet restaurants, shops. Guests can enjoy a delicious breakfast in the hotel restaurant. In the evening, so as not to lose tone, a fitness room will be at your service.
Atola hotel
St. Gogol, 72
8 (347) 216-00-09 http://atolahotel.ru/ double room - from € 73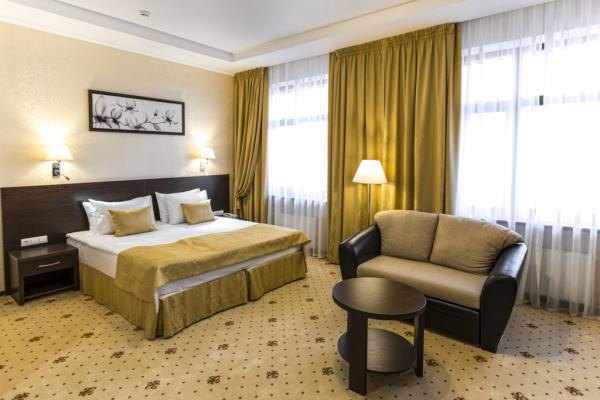 Atola Hotel provides private parking and a fitness center. In addition, a conference room for up to 50 people is available for tourists. Atola Restaurant serves a delicious continental breakfast. Here you can also spend a corporate evening or a festive event. The CORAL Lounge, located at the hotel, offers a pleasant and fun time. Thanks to the responsive staff, your wishes and requests will be promptly fulfilled.
Holiday Inn Ufa
Verkhnetorgovaya Ploshchad, 2
8 (347) 216-42-42 https://www.ihg.com/holidayinn/hotels/us/en/reservation double room - from € 51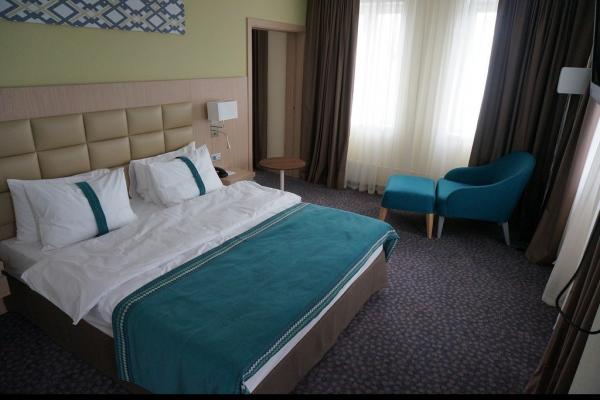 If you plan to rent a car, you can comfortably and affordably stay at the Holiday Inn Ufa. It offers free parking and a fitness center. The rooms at the hotel are spacious and equipped with everything you need. The competent and polite staff makes a good impression. Room service is available around the clock, which is very convenient if you call late in the evening. The savings program allows you to get a discount on your next stay up to 30%.
Where to park a rented car in Ufa
Car rental in Ufa with BookingCar - profitable, convenient, easy!
In case of any problems associated with car rental in Ufa, BookingCar will solve them as quickly as possible.
We will be with you 24 hours a day.
All you need is to contact us.
© Anastasiia Voloshina, 2016
Like this? Share in social networks: