Bookingcar offers a wide selection of car rental options in Thailand
Here you can choose a car of any class that best suits your needs.
Our prices are one of the best prices on the market.
See for yourself!
Professional support
Our professional call center will help you understand all the intricacies of car rental. We guarantee full support throughout the rental period.
Holidays in Thailand - this is a great opportunity to combine a cultural holiday with idleness on the seashore: excursions to sacred Buddhist places can be alternated with a delightful beach holiday on the picturesque islands. Thailand is the only country in Southeast Asia that has never been a European colony; she managed to maintain independence and leave untouched her rich and exotic culture. Despite the developed infrastructure, in Thailand there are many places that preserve the magic and charm of old times. When planning a trip to Thailand, we recommend that you think about renting a car that will allow you to comfortably get to any place you choose.
Holidays in Thailand
The best beaches
Hua hin beach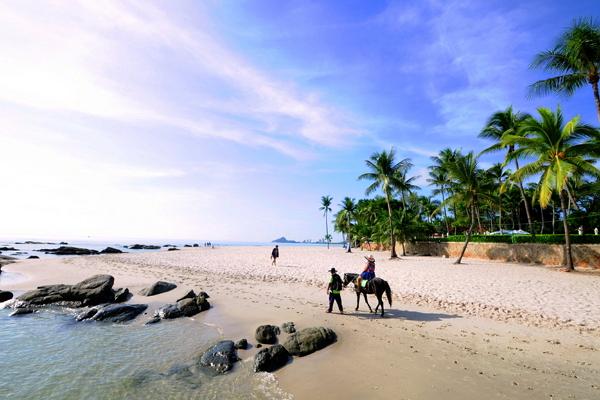 The beauty of the beaches of the Hua Hin resort was admired by the King of Thailand, Rama VIII, who at the beginning of the last century began the construction of his residence here. The current royal family also prefers holidays on the banks of Hua Hin. The resort is famous for its spacious white sand beach Hua Hin Beach, which stretches for 5 km along the coast of the Gulf of Thailand.
Railay beach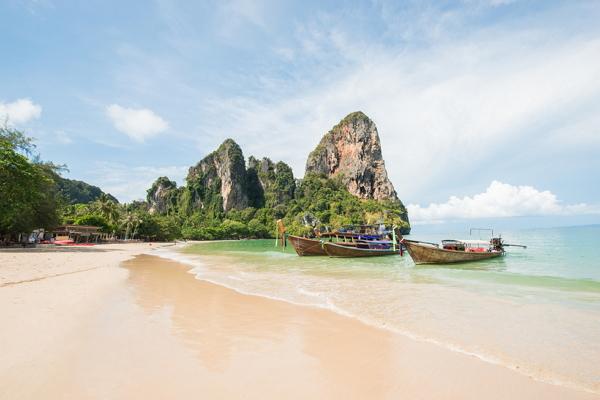 This beach in Krabi is famous for its cliffs that look great against the background of emerald water and white sand. During the strong sun, you can hide in the shade of the dense trees framing the beach. There are many restaurants on the beach where we recommend you dine with a view of the cozy and romantic Railay Beach.
Chaweng noi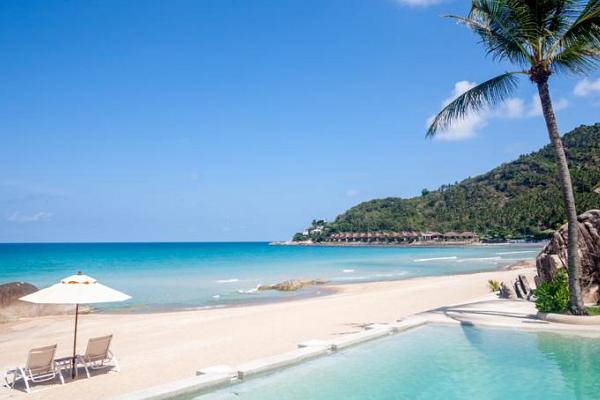 You can get to this beach on the island of Samui only through hotels, the rest of which resembles a real paradise. Chaweng Noi is a white sand beach with a wide coastline that is suitable for families with children. Unlike the neighboring Chaveng Beach, it is cleaner and more secluded, there are not many people here, so you can not worry about someone constantly bothering you with loud chatter while you doze under an umbrella.
White sand beach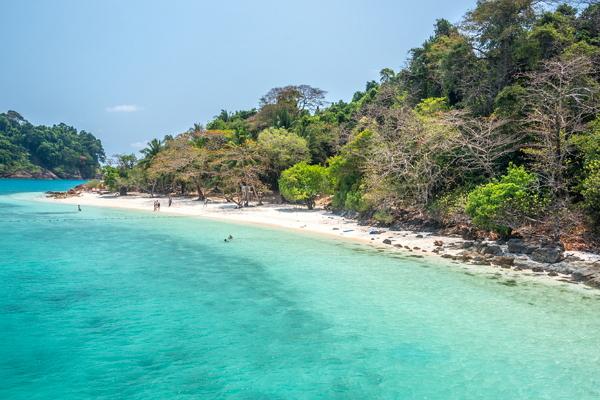 The most popular beach of the island of Chang, which, despite its fame, continues to look like a wild and lost in the jungle beach. We recommend that you choose the northern part of White Sand Beach, it is less crowded and noisy. At the end of the beach, on a cliff, is the pretty Rock Sand Resort and the hippie camp Independent Bo.
Rules of the road, parking, toll roads
Toll roads
Toll roads are marked with special signs and are equipped with cash desks for payment. At the entrance, you get a plastic card that shows information about the time and cost of the trip. At the end of the trip, when you take the free road, you must pay the fare. Almost all toll roads are duplicated by free analogues, but keep in mind that they are more loaded.
Speed ​​mode
Settlement - 60 km / h
Out of town - 90 km / h
Highway - 90-100 km / h
Motorway - 120 km / h
Alcohol
The maximum allowable level of alcohol in the blood is 0.5 ‰.
Parking
Parking in Thailand is a big problem. In most cities there are few sidewalks, and if they are, parking is prohibited along the red-white curb and on the yellow markings - these places are designed for public transport and taxis.
Paid parking is difficult to find even in Bangkok, so we recommend that you choose a hotel with its own parking lot. Paid city parking lots are marked with the corresponding sign, payment is made through special machines. The most expensive parking in Bangkok (from € 1.5 per hour), in resort towns you can find multi-story parking for € 5 per day.
Emergency and referral services
Single number for police, ambulance and fire department - 191
Car inspection - 1193
Background - 1188
Car rental with BookingCar - profitable, convenient, easy!
In case of any problems related to car rental, BookingCar will solve them as quickly as possible.
We will be with you 24 hours a day.
All you need is to contact us.
© Ellina Rudenko, 2015
Like this? Share in social networks: