Bookingcar offers a wide selection of car rental options in Tenerife
Here you can choose a car of any class that best suits your needs.
Our prices are one of the best prices on the market.
See for yourself!
Professional support
Our professional call center will help you understand all the intricacies of car rental. We guarantee full support throughout the rental period.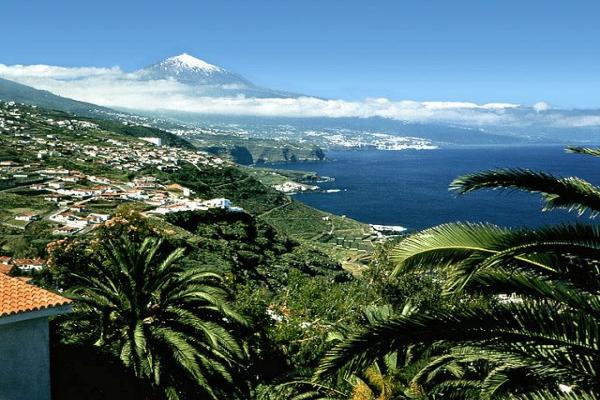 The largest and most hospitable island of the archipelago is Tenerife. It can also be called an island of contrasts. On the one hand, there is a progressive infrastructure and rapidly developing tourist centers, and on the other, calm lagoons and paradise beaches. If you are going to travel with children, it will be interesting to visit the local dolphinarium, zoo, botanical garden and oceanarium, which are located in one place called Loro Park. No matter what time of year you come, you will be pleased with warm weather, raging plants and soft, warm waves. Tenerife is a real paradise for surfers and diving enthusiasts, because here you can find not only beaches with high waves, but also those to which wind flows reach extremely rarely. To feel comfortable on the island and not adapt to the transport schedule,
Bookingcar recommends:
Car rental at Tenerife Airport
There are two airports in Tenerife, so when planning a trip you will have an alternative.
Tenerife South Airport ( Tenerife South Airport then )
IATA code: TFS
Location: 61 km from Tenerife
Official website: www.aena.es
Information: +34 913 21 10 00
Airport Tenerife North ( Tenerife North Airport ) - download the scheme
IATA code: TFN
Location: 14 km from Tenerife
Official website: www.aena.es
Information: +34 913 21 10 00
The following car rental companies are represented at Tenerife airports: AutoReisen, Goldcar Rental, Hertz, Cicar, Avis, EuropCar, Orlando. Rental offices are located in the baggage claim area. Parking per hour - € 1,5.
What to see in Tenerife: interesting sights of the city
San Miguel Castle
Avenida edelmira alfonso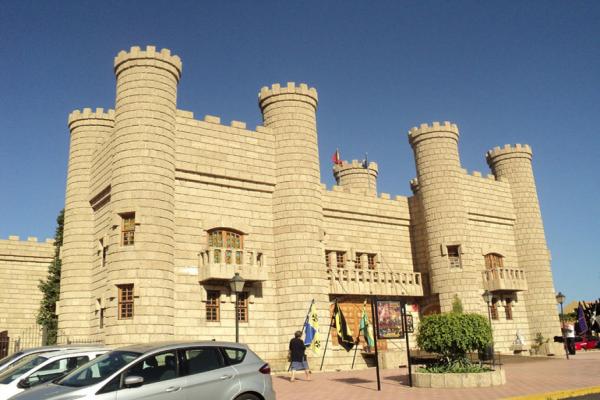 You can plunge into the Middle Ages by hitting the castle of San Miguel. In addition to a fascinating tour, you will find a real chivalrous show. Surely you have never attended such an action. You will witness not only exciting horse riding tricks, but also impressive fights. In the best knightly traditions, the selection of the strongest warrior will take place. After all the action you will have dinner. The menu will feature delicious knightly dishes and drinks.
Auditorio de Tenerife
Av de la Constitucion, 1 http://auditoriodetenerife.com/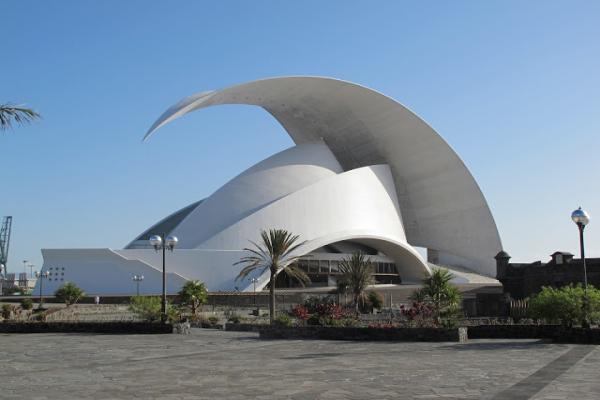 The building was built only 13 years ago, however, it was immediately recognized as one of the main attractions of the island. Taking a closer look, you can understand that this is actually a concert venue where symphony and orchestral halls are equipped. Experts say Auditorio de Tenerife has perfect acoustics. You, as a tourist, can examine the avant-garde object from the outside or purchase a ticket for a performance and evaluate the building from the inside. By the way, convenient parking is equipped nearby, where you can leave a rented car and a small park area for walking.
Teide National Park
Santa Cruz de Tenerife http://www.magrama.gob.es/es/red-parques-nacionales/nuestros-parques/teide/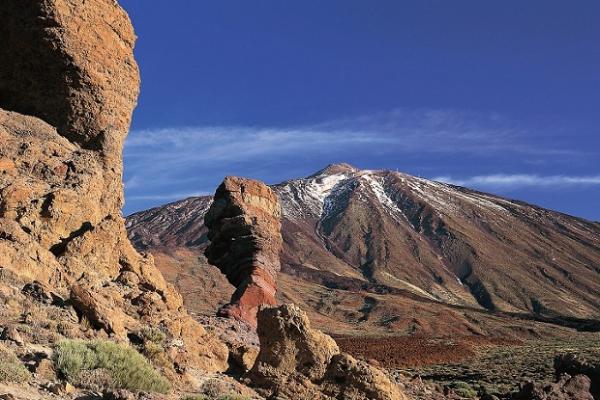 You can get acquainted with the flora and fauna of the island in the Teide National Park. The main asset is an active volcano of the same name. For every tourist, climbing it is a kind of ritual. It is truly an exciting place in which fear mixes with curiosity. Around the volcano, one can notice frozen fragments of lava, which, under the influence of nature and time, acquired unusual shapes.
Laurel forests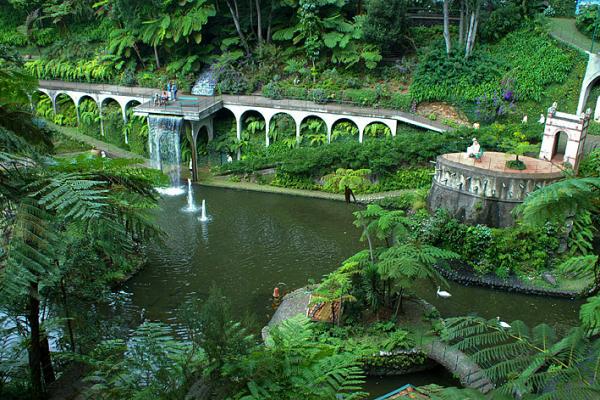 Rent a car and head to the Laurel Forests. This place is a UNESCO World Heritage Site. Not at all in vain. There are only a few similar reserves on the planet, preserved from the Mesozoic era. Here you can relax your body and soul. Walking along the thick grass carpet among the oldest trees, there is nothing else to do but forget about everything and enjoy the fabulous views.
Monkey park
Llano Azul 17 La Camella http://monkeypark.com/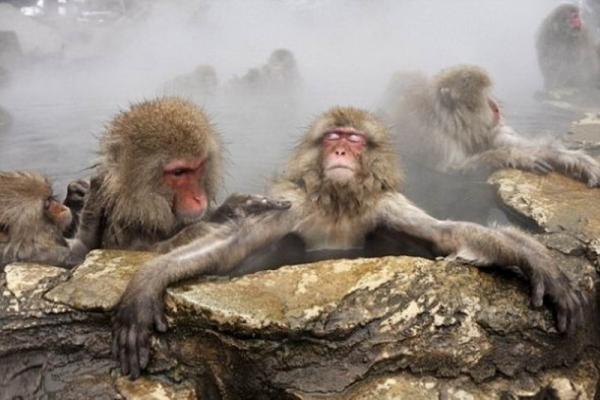 If you have bypassed many attractions, and the desire to discover something new remains, visit Monkey Park. It will be especially exciting to come here with little children. Here you can take a closer look at the funny lemurs, hold them in your hands and take some funny photos. The animals in the park are very sociable and friendly. By the way, for tourists on rental cars free parking is equipped.
Near Tenerife: the best car routes
Guimar Pyramids
Calle Honduras Güimar, Canarias www.piramidesdeguimar.es/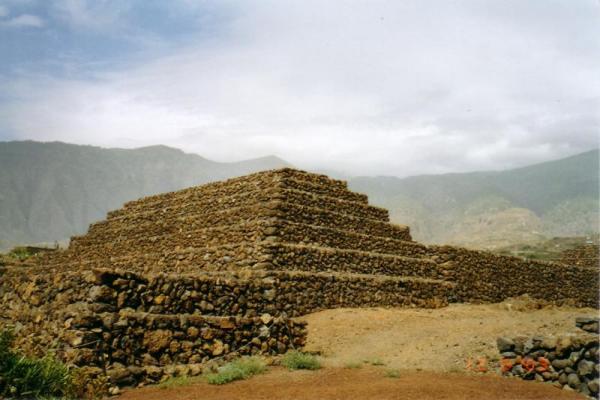 A visit to the pyramids of Guimar will be a truly fascinating event. Of course, these are not Egyptian pyramids, but to argue with their majesty is completely useless. The first and most important question that a tourist asks: "How could a person create such a miracle without any technology?" They say that many centuries ago, peasants brought stones to the same place, thus, pyramids were formed. But such a theory is hard to believe. Someone connects the appearance of a sight with mystical events or even a deity. What to believe is not clear. It is only clear that it is definitely worth getting into this place and personally appreciating its impressiveness and greatness.
Candelaria Basilica
Plaza de la Patrona de Canarias, 1
+34 922 50 01 00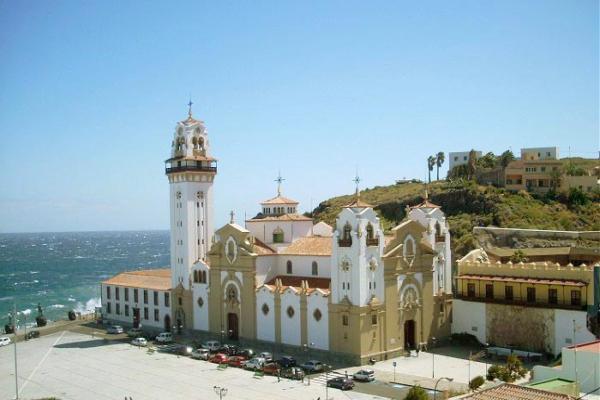 Candelaria Basilica is one of the main religious sites. Having rented a car, go to the town of the same name and get acquainted with the outstanding Catholic Church. Outside, it is a magnificent building in white with a brown finish. The main building is adjacent to the bell tower, in front of which overlooks the sea. Inside - especially the festive decoration. From February to August, the basilica becomes a pilgrimage center, where Catholics from all over the world gather. On holidays, a lot of people gather here, organize funny and noisy festivities, dance and fireworks.
Icod de los Vinos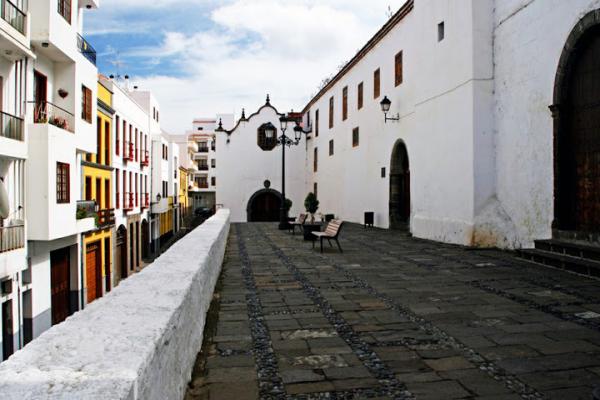 If you are full of beach vacations, go to the old town of Icod de los Vinos. Built by the Spaniards in the 16th century, the town has preserved its imposing mansions, ancient churches, famous wooden balconies in their original form. Pila Square, where a small botanical garden and a museum are located, is of particular architectural beauty.
Orotava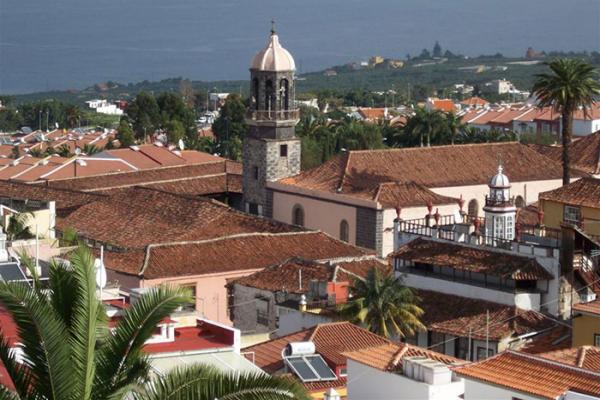 In order to explore the city in which long before the arrival of the Spaniards the natives lived, go by rental car to the northern part of the island. Be sure to visit the "House with balconies" and "House of tourists". These are the main historical sights of the place where you can buy souvenirs in the workshop, walk through the historical museum, see the interior of the building that is more than 500 years old. If you plan a trip in June, be sure to stay at the unforgettable action - "Carpet Day". The celebration begins simultaneously with the significant Catholic holiday Corpus Christi.
Eagles Park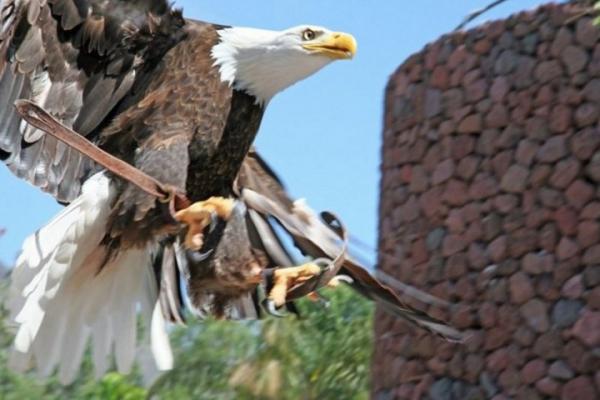 Eagle Park is a fascinating place where in natural conditions live lions, tigers, crocodiles, monkeys. Fur seals here hold entire shows on the water, and trained eagles delight visitors with performed tricks. It will be possible to feed the most harmless animals, but of course, it is better not to risk approaching predators. For travelers on a rented car in the park, a high-speed track is equipped, on which you can dashingly ride and enjoy the surrounding jungle. Therefore, it will be exciting here not only for children, but also for adults.
Food: atmospheric restaurants, cafes and bars
Rincon del marinero
Paseo del Muelle, C / El Cabezo, 1, 38660 Los Cristianos, Arona www.rincondelmarinero.es/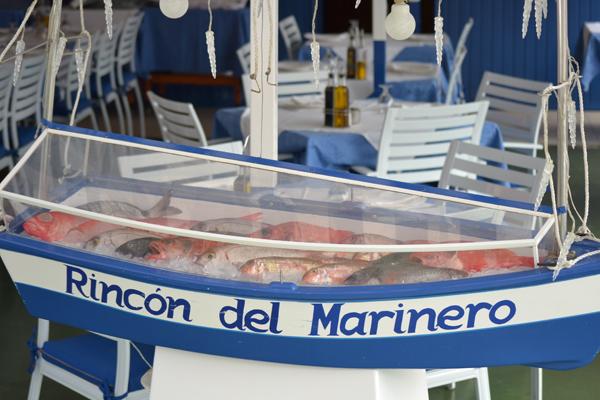 The undoubted advantage of the restaurant is that it is located in the port. The chef buys fresh seafood directly from arriving fishermen. In this place you should definitely try Vieja fish, seafood soup and moho roho sauce as an addition to the main course. Friendly waiters will be happy to tell about each dish and help make an order. The atmosphere in Rincon del Marinero is cozy and calm. It is especially romantic here in the evenings, when the lights of the promenade are reflected in the water, and approaching ships can be seen in the distance.
Bar restaurante el cine
Calle Juan Bariajo, 8, 38660 Los Cristianos, Arona, Santa Cruz de Tenerife www.grupoelcine.com/en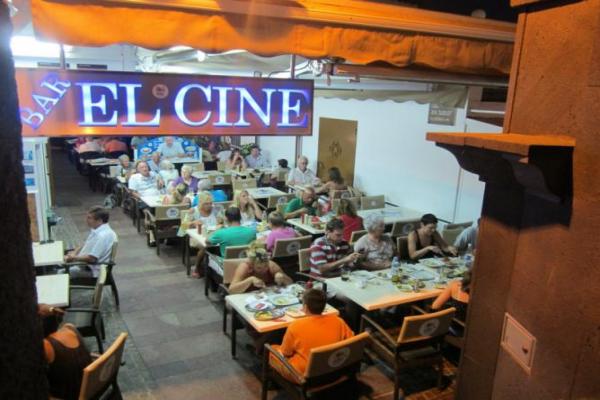 If you decide to dine at El Cine, it is best to book a table in advance or wait in line. No wonder the place is extremely popular among tourists and locals. Despite the fact that the restaurant menu is represented by a small number of dishes, no matter what you order, everything will be fresh and perfectly prepared. Here you can taste deep-fried octopus, cuttlefish, homemade wine. You will have to spend a little time to find El Cine among a wide variety of restaurants, but this find will certainly not upset you.
La fresquera
Residencial El Camison, Locales 35-36, 38660 Playa de la Americas www.la-fresquera.com/index.php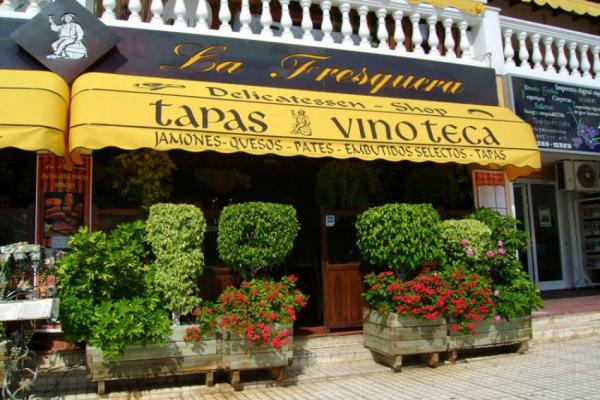 The best meat menu is presented at La Fresquera Restaurant. Specialties include foie gras, Iberico secreto meat, tripe and oxtails. If you order a salmon or crab tartare, you can witness a fascinating action: they will prepare the dish right before your eyes. Seafood lovers will find something special for themselves. Be sure to check with the waiters for serving sizes. Some dishes are designed for 2-3 people. Note to those who plan to move around Tenerife in a rented car: there is free parking near the restaurant.
Arcon tapas
Plaza Concejil, 2, 38400 Puerto de la Cruz
+34 922 37 51 31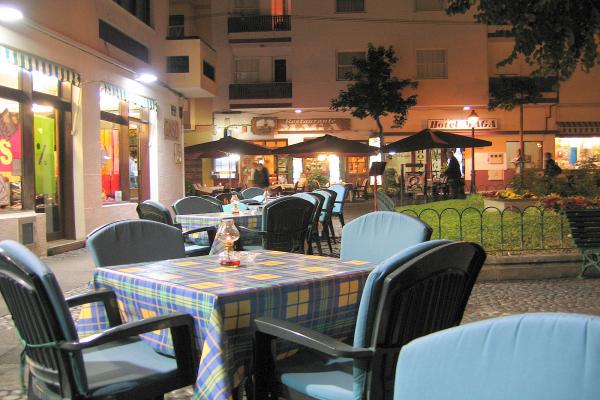 If you are looking for a simple place without pathos and high prices, then Arcon Tapas is a great solution. It is considered the best tapas bar in town. It is always crowded and fun, the products are fresh, and the food is delicious. Agree, what else is needed for a good pastime? By the way, the bar serves incredibly delicious moho sauces, which are prepared according to an ancient family recipe. They will be a harmonious addition to any selected dish.
Tito´s Bodeguita
Camino del Durazno, 1, 38400 Puerto de la Cruz www.titosbodeguita.com/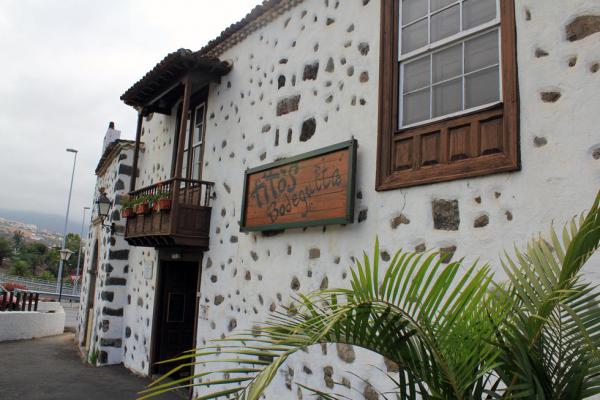 You can enjoy national cuisine in the cozy Tito´s Bodeguita restaurant. It is located in an ancient house with national architecture. While you are waiting for an order, drop by the small chapel of San Nicholas, which is located right in the courtyard of the establishment. The place is ideal for small and large companies. The Tito´s Bodeguita is incredibly comfortable. And for rental cars, parking is equipped, so tourists do not have to worry about where to leave the car.
Where to live: comfortable hotels in Tenerife
Vincci Tenerife Golf Hotel
Urbanizacion San Blas, s / n, 38620
+34 922 71 73 37 www.vinccitenerifegolf.com/ double room - from € 160

You can truly relax in the cozy Vincci Tenerife Golf Hotel. You will have everything and even more: the ocean within walking distance, a luxurious rocky coast, 2 spacious pools, a spa and a terrace with ocean views. The rooms are spacious, dominated by stone and wood. By the way, the hotel is very calm: there are no noisy parties that interfere with sleep or crowds of tourists who intrusively flash before your eyes.
Hotel Colon Rambla
Calle Viera y Clavijo, 49, 38004 Santa Cruz de Tenerife
+34 922 27 25 50 www.colonrambla.com/en/ double room - from € 59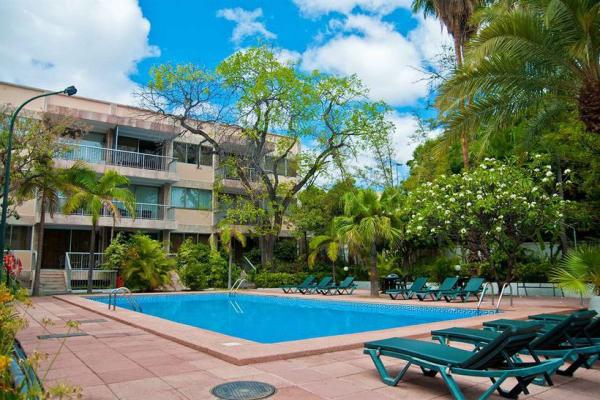 If you are considering the option of a democratic holiday, then Hotel Colon Rambla can satisfy all your requirements. It takes 20 minutes to get to Severny Airport in a rented car, and 15 minutes to the ocean. Friendly staff will help to solve all your problems and ensure the most comfortable stay at the hotel. Near the Hotel Colon Rambla there are park areas where you can stunningly stroll in the evenings and a large selection of restaurants and bars with Canarian, Mediterranean, Italian cuisine.
NH Tenerife
Calle Candelaria, 3
+34 922 53 44 22 www.nh-hoteles.es/hotel/nh-tenerife double room - from € 80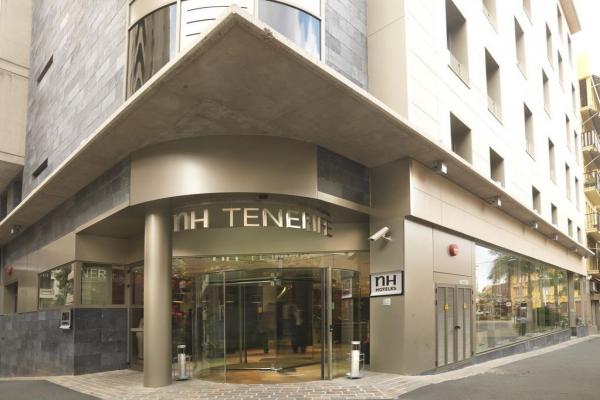 If you expect excellent service from the hotel for a reasonable price, then you can safely stay at NH Tenerife, which is located in the city center, for the duration of your vacation. During the carnival or other events, you will be in the heart of all events. Nearby are the main attractions of the capital, park areas, many restaurants and bars for every taste. The hotel rooms are spacious. With stylish decor. Maximum noise isolation allows you to hide from noisy events and is in complete silence.
Labranda reveron plaza
Calle General Franco, 26, 38650 Los Cristianos
+34 922 75 71 20 www.labrandareveronplaza.com/ double room - from € 109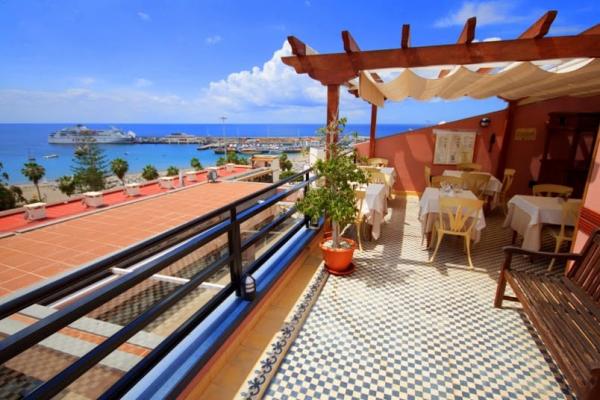 You can relax comfortably in Tenerife at the Labranda Reveron Plaza. It is located near the port, where you can have a great time in the evenings. There is also a wide selection of restaurants serving dishes from Mediterranean, Italian, Japanese cuisine. In addition to the restaurant and the pool, the hotel will have a fitness center, a conference room, dry cleaning and laundry services. A rented car can be parked for free.
Hotel La Quinta Roja
Glorieta de San Francisco, s / n, 38450 Garachico
+34 922 13 33 77 http://quintaroja.com/languages/en/the-hotel/ double room - from € 114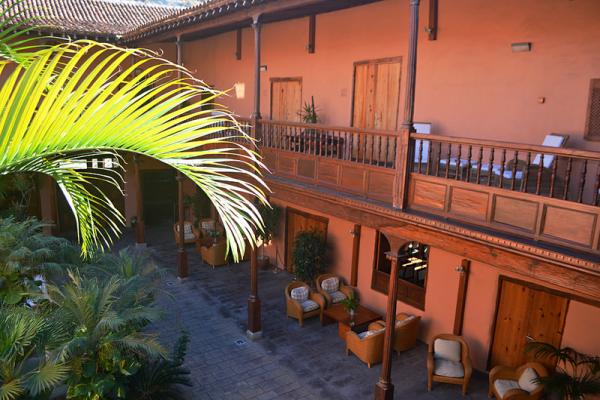 Hotel La Quinta Roja is an old mansion in which, even after a total restoration, the spirit of past centuries has been preserved. Inside the room is equipped with the latest technology. The rooms are spacious, there are all the necessary accessories for a comfortable stay. A rooftop sauna and jacuzzi are available where you can relax after an active day.
Where to park a rented car in Tenerife
Car rental in Tenerife with BookingCar - profitable, convenient, easy!
In case of any problems associated with car rental in Tenerife, BookingCar will solve them as quickly as possible.
We will be with you 24 hours a day.
All you need is to contact us.
© Anastasiia Voloshina , 2016
Like this? Share in social networks: