Car rental in Switzerland
Bookingcar offers a wide range of car rental options in Switzerland
Here you can find a car of any class that best suits your needs.
Our prices are one of the best prices on the market.
See for yourself!
Professional support
Our professional call center will help you understand all the intricacies of car rental. We guarantee full support throughout the lease.
Switzerland is a small country that offers tourists many ideas and opportunities for an unforgettable vacation in the very center of Europe. History buffs will certainly be interested in unique museums and architectural monuments; those who prefer outdoor recreation can enjoy the picturesque views of the Alps and lakes, known for their bewitching beauty; and for some, Switzerland will be remembered for ski resorts, considered the reference in the world.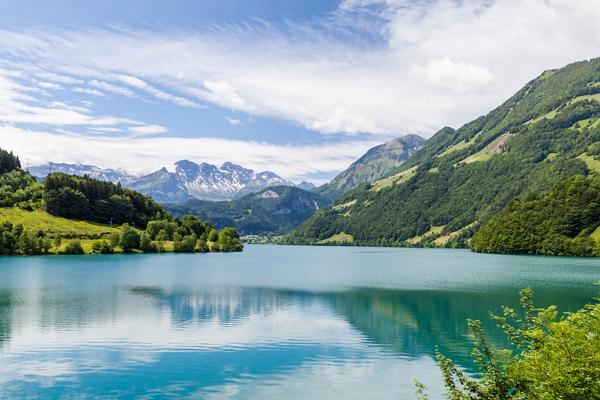 In order to move around the country as freely as possible and see the most beautiful outskirts of Switzerland, it is best to rent a car that will allow you to make one of the best trips in your life. All the famous international rental companies work in the country, so you can easily choose the perfect car for yourself.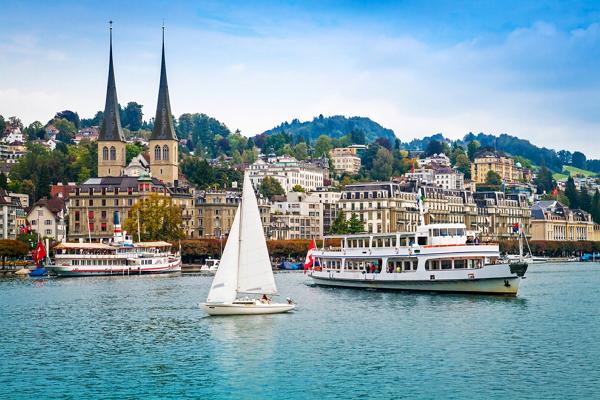 Holidays in Switzerland
Ski resorts
Zermatt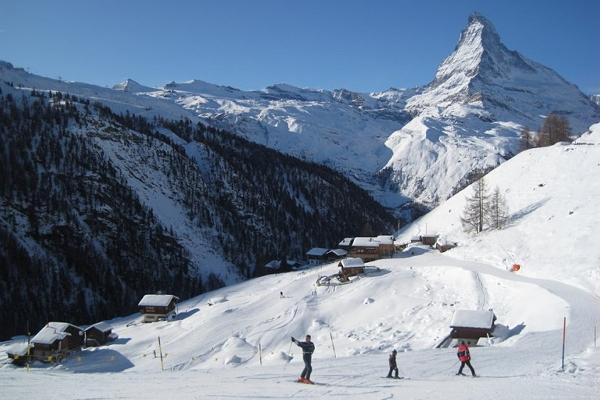 Zermatt offers skiers the most luxurious ski area among the three mountain peaks: House, Monte Rosa and Matterhorn. The resort is included in the list of twelve best resorts Best of Alps. In addition to skiing, you can ride in a horse cart, drive an electric car, and go on a safari to neighboring Italy. If you plan to get to Zermatt by car, the parking terminal closest to the resort is located in the city of Tasch.
St. Moritz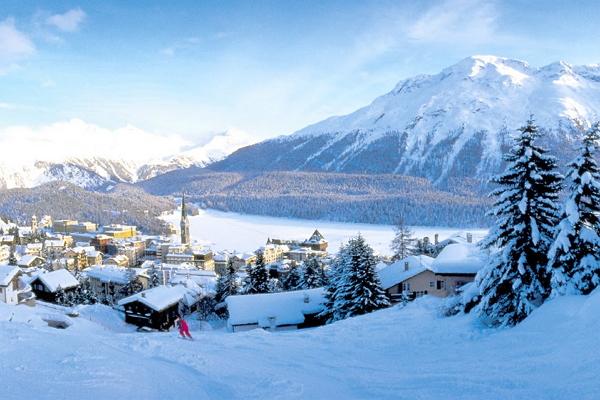 Top of the world - this is the name of this illustrious resort. One of the oldest resorts in the world, attracting wealthy tourists and lovers of luxury relaxation. It is here that the largest number of sunny days in Switzerland is 322 days. The resort consists of two parts: St. Moritz Dorf and St. Moritz Bad, located on the shore of the lake, which has long been chosen by sailors.
Samnaun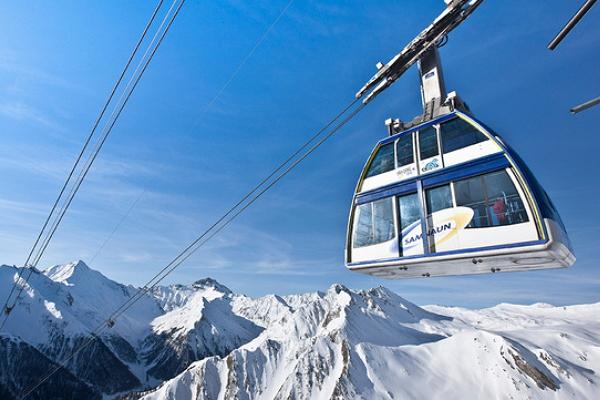 The most rave ski center in the eastern Alps. Here is the very first double-deck cable lift in the world - Samnaun Twinliner, which raises winter sports enthusiasts to a height of 2488 m. Samnaun is popular among snowboarders, as the resort has the largest fan park in Europe. The most convenient way to get to Samnaun is by car, so the best option is to rent a car that will be waiting for you at the airport.
Wengen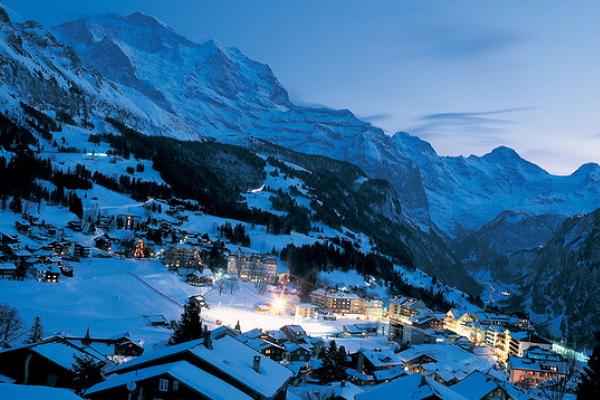 One of the most picturesque ski stations in Switzerland, located at an altitude of 1274 m. The resort has no traffic, so we assure you that you will breathe the cleanest and freshest mountain air.
Wellness Resorts
Leukerbad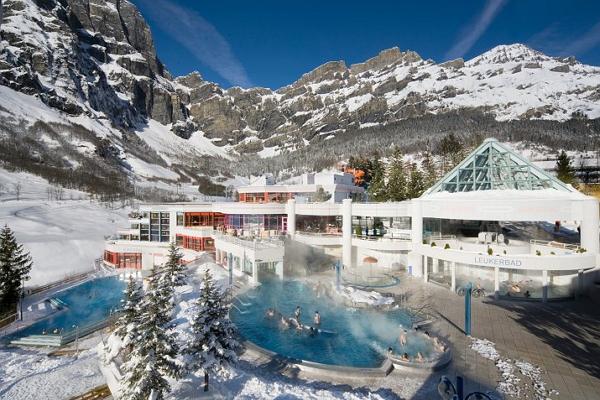 The thermal spa, considered the most prestigious spa resort in southwestern Switzerland. The first thermal baths appeared here in the XVI century. The resort is open all year, in winter you can combine outdoor activities and wellness. We recommend that you visit the Welsh Bath Village - a whole complex of wooden houses with baths, saunas and hammams. Keep in mind that if you get to Leukerbad in a rented car, you will have to drive along a mountain serpentine, so be careful and follow the speed limit.
Bad Ragaz
This resort is ideal for the treatment and prevention of diseases of the cardiovascular system, musculoskeletal system and metabolic disorders. In between the wellness treatments, you can play golf, tennis, ride a horse or go skiing.
Yverdon (Yverdon-les-Bains)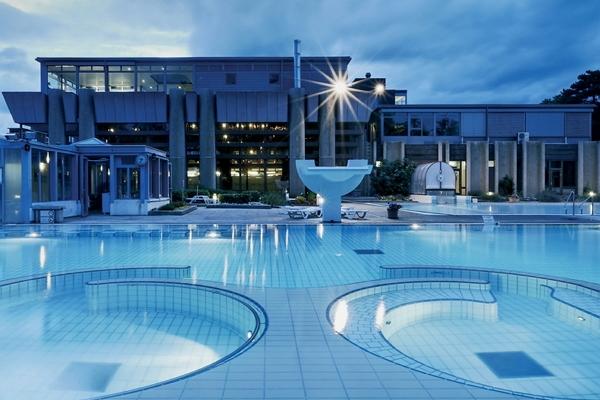 The resort is famous for its sulfuric and magnesium thermal waters, which are used to treat the upper respiratory tract, neurological diseases and fractures of varying degrees of complexity. This is the only thermal resort with its own sandy beach.
Rules of the road, parking, toll roads
Toll roads
Toll roads in Switzerland are indicated by a green-white sign. There is a special toll on such roads — a vignette . For cars with a total mass of up to 3.5 tons (cars, motorcycles, vans, etc.), the vignette is valid for 14 months (from December 1 of the previous year to January 31 of the next year).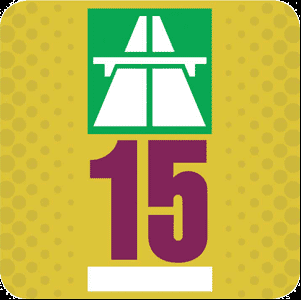 Vignette in 2015
Vignettes can be bought at customs, post offices, gas stations, offices of the Swiss Travel Club, as well as in countries neighboring Switzerland. At customs, you can pay for the vignette in foreign currency or with a plastic card.
The vignette is attached to the inside of the windshield behind or to the left of the rear view mirror.
Vignettes are not issued for a short time, therefore, even if you come to Switzerland for a week and plan to rent a car, you will have to pay tax for the whole year. For driving without a vignette and for its improper fastening, a fine is imposed - CHF 200 .
Special Pay Roads
The Great St. Bernard Tunnel (5798 m long) connects the Valais canton in Switzerland with the Aosta Valley in Italy. At the time of opening in 1964, it was considered the longest tunnel in the world.
The Munt la Schera Tunnel (3,385 m long) combines the Grisons canton in Switzerland with the Livigno Valley in Italy. It works around the clock, has only one lane, so the reverse movement in the tunnel is controlled by traffic lights. Every 20 minutes there is a change of direction.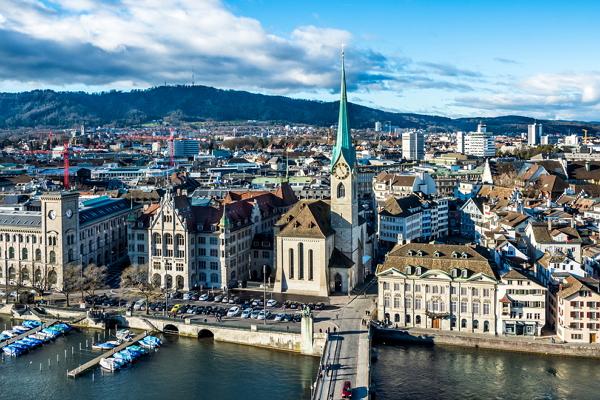 Speed ​​mode
Living area - 30 km / h
Settlement - 50 km / h
Out of town - 80 km / h
Highways - 100 km / h
Motorway - 120 km / h
In Switzerland, the police very strictly enforces the speed limit, a fine can be issued even for exceeding 5 km / h. Be careful on the road and watch for traffic signs.
Alcohol
The maximum allowable blood alcohol level is 0.5 ‰ . For drivers with less than 1 year experience, the permissible level is 0.1 ‰ .
Parking
Street parking is divided into zones, each of which has its own color:
White zone - free parking for unlimited time (provided that there is no parking machine).
Blue zone - for drivers who have a blue disk (you can buy it at a bank, tourist office or police station). Provides up to 90 minutes of free parking.
Red zone - designed for drivers who have a red disk (sold in the same place as the blue disk). Gives 15 hours of free parking.
Yellow Zone - No parking.
Parking machines are installed on many streets of Swiss cities. Some places offer free parking at lunchtime and at night. Park & ​​Ride parking lots are located on the outskirts (intercepting parking lots located near train stations and public transport parking lots).
In underground parking, it is forbidden to drive to the payment booth by car.
Emergency and referral services
Police - 117
Fire Service - 118
Ambulance - 144 (also by this number you can find out about the working hours of doctors and pharmacies)
Car Emergency Service - 140
Helicopter Rescue Service - 1414
European emergency number - 112 (combines police, ambulance and fire service)
Traffic information - 163
National Background - 111
Car rental with BookingCar - profitable, convenient, easy!
In case of any problems related to car rental, BookingCar will solve them as quickly as possible.
We will be with you 24 hours a day.
All you need is to contact us.
© Ellina Rudenko, 2015
Like this? Share in social networks: