Car rental in St. Petersburg
Bookingcar offers a wide selection of car rental options in St. Petersburg
Here you can choose a car of any class that best suits your needs.
Our prices are one of the best prices on the market.
See for yourself!
Professional support
Our professional call center will help you understand all the intricacies of car rental. We guarantee full support throughout the rental period.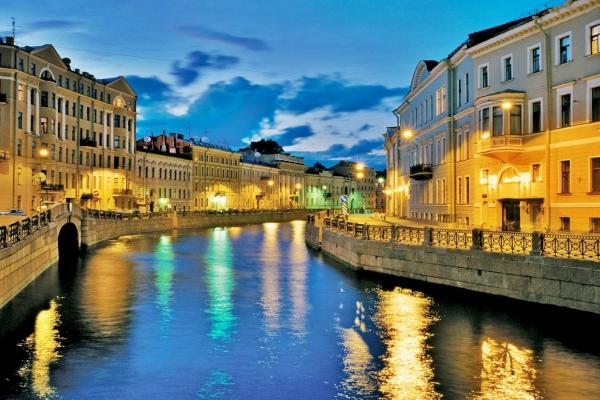 St. Petersburg is a city in which you fall in love in an instant. If you come in the warm season, you are very lucky. You can visit the magnificent palaces that are open in the summer months, enjoy walks along the Palace, Admiralteyskaya or Promenade des Anglais and be inspired by the beauty of fountain complexes and gardens. Symbols of the city are: Peter and Paul Fortress, St. Isaac's Cathedral, Church of the Savior on Spilled Blood. If you rent a car, visit the main attractions, explore the surroundings and dine in the cozy restaurants. Once having arrived in Petersburg, you will want to return here again and again.
Bookingcar recommends:
Car rental at the airport of St. Petersburg
Pulkovo Airport St. Petersburg ( Pulkovo Airport ) - download the scheme
IATA code: LED
Location: 15 km from St. Petersburg
Official website: http://www.pulkovoairport.ru/
Information: 8 (812) 337-38-22
The following companies provide car rental services at St. Petersburg Airport: Hertz, Europcar, Avis, Naprokat and Sixt. Car rental desks are located in the arrivals hall. There are 4 parking zones at the airport, the first 20 minutes of parking in zones P1, P2 and P3 are free.
What to see in St. Petersburg: interesting sights of the city
Grand Cascade in Peterhof
Peterhof, Lower Park http://peterhofmuseum.ru/objects/peterhof/bolshoy_kaskad/info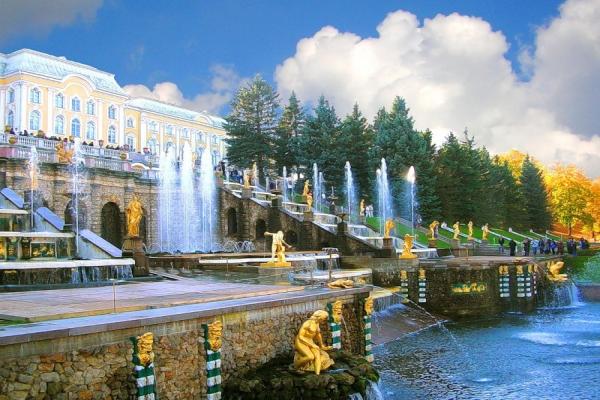 The Grand Cascade is truly an architectural masterpiece. This is the palace and park complex of Peter, which symbolizes the zenith of glory, triumph, triumph of Russia. Here are collected dozens of gilded sculptures of people, animals, mythical creatures. In the center of the whole composition are openwork jets of water, which seem to be intertwined, connecting each element together. The Grand Cascade is dedicated to Russia's victory in the Northern War. In particular, the fountain complex is a symbol of the subordination of the water element. The cascade "Golden Mountain" and "Chess Mountain" completes the composition of the Peterhof residence. In these places, as nowhere else, there is a sense of pride in the homeland and a feeling of complete delight from the beauty of the ensemble seen.
Kunstkamera or Cabinet of rarities
Nab. Universitetskaya, 3 http://www.kunstkamera.ru/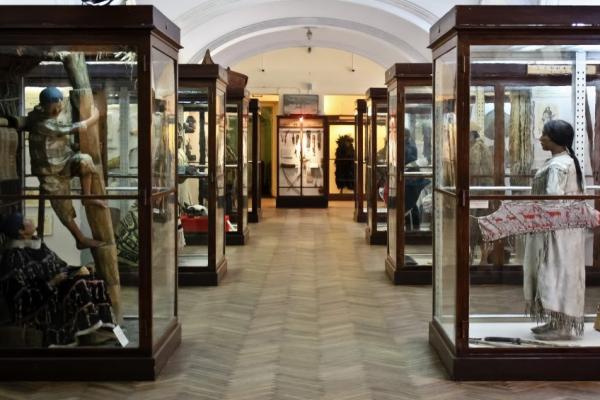 Having rented a car, go to the Neva embankment, to the "Cabinet of rarities". The exhibits are of particular interest to medical students and amateurs of unusual museums. Here you can explore the collections of marine mollusks and shells, huge flasks with embryos, abnormal babies or various parts of the body. You will personally see the most terrible deviations: spliced ​​eyes, underdeveloped limbs. All samples are alcohol-free and stored in thick glass cabinets.
Hermitage
Pl. Palace, 2 http://www.hermitagemuseum.org/wps/portal/hermitage/?lng=en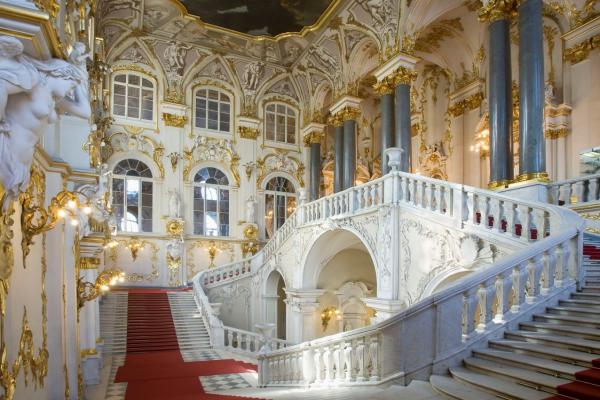 Among other attractions, tourists are interested in the Hermitage. This is a cultural and historical museum, which contains famous and little-known works of graphic art, painting, sculptures. In addition, here you can see objects of applied art, archaeological sites, a collection of numismatics. Tourists can admire the masterpieces of Titian, Leonardo da Vinci, Raphael, Rembrandt. The museum is closed on Mondays.
Palace Bridge
Nab. Bolshaya Neva, on the axis of Palace Passage and Birzhevaya Square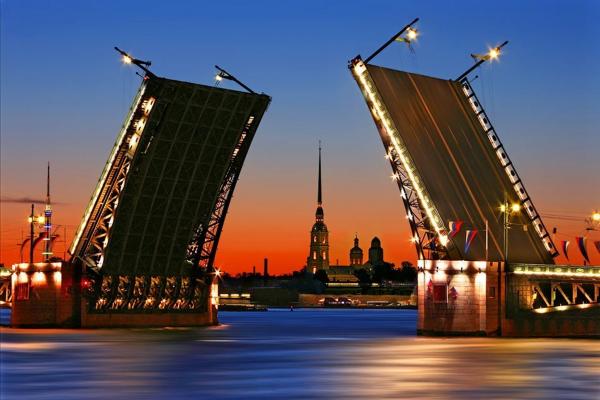 In addition to historical and cultural sites, the attention of travelers deserves engineering structures, in particular, drawbridges. The most popular of them is the Palace Bridge, the first steps to the construction of which were laid back in the middle of the XIX century. The last overhaul was carried out just a couple of years ago. Arriving in St. Petersburg, be sure to see how the bridge is being built. Especially at night - this is an unforgettable and romantic sight.
Alexandrinsky Theater
Pl. Ostrovsky, 2 http://www.alexandrinsky.ru/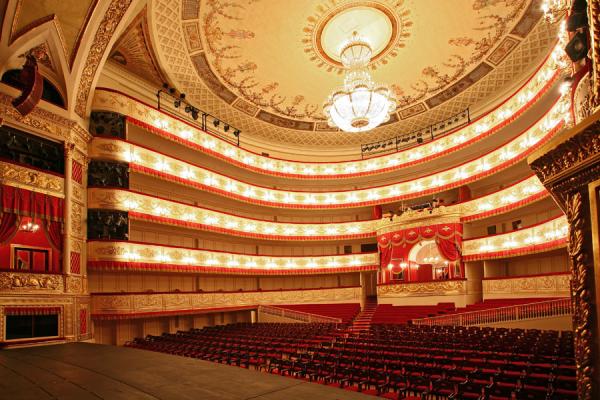 The Alexandrinsky Theater is the first public theater in Russia, built in the middle of the 18th century. Interestingly, the foundation of the building is based on an underground influx of water. There is a grill in the floor of the auditorium through which it can be seen. Great directors and laureates of numerous awards once worked here. Today, the repertoire has many performances, both classical and modern. In addition, at the Alexandrinsky Theater you can watch ballet, including Swan Lake, or visit the international theater festival. It will be most convenient to get on a rental car.
In the vicinity of St. Petersburg: the best automobile routes
Botanical Garden
about. Pharmaceutical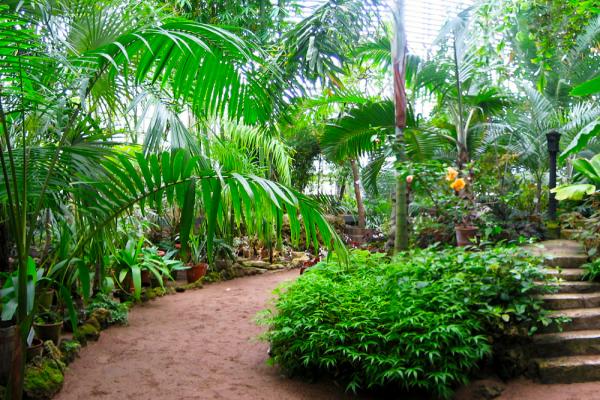 Once upon a time, on the Aptekarsky Island, medicinal plants were grown for the Navy and the Russian army on the orders of Peter I. Years passed, and over time the Botanical Garden with the largest collection of plants (more than 8000 species) was formed here, including representatives of endangered species. In the warm season, you can have a good time here, strolling through the gardens, breathing fresh air, and go to the numerous greenhouses. It is always quiet and calm. Alone with nature, you can reflect on the eternal, and enjoy the beauty of nature. Finally, take some pictures against the backdrop of scenic views.
Tsarskoye Selo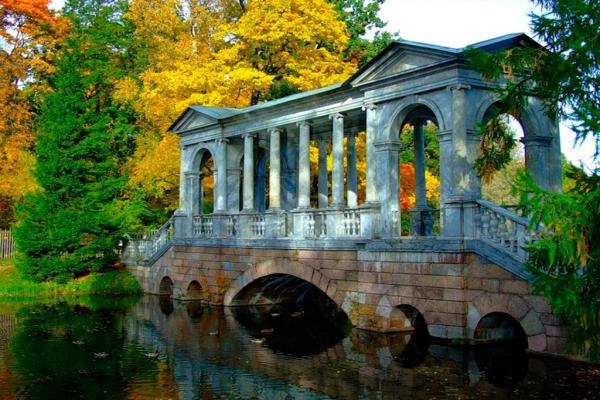 If you want to immerse yourself in an atmosphere of creativity and inspiration, go on an excursion to Tsarskoye Selo (Pushkin city). For more than two centuries there has been a residence of Russian monarchs. Arriving in Tsarskoye Selo, you can endlessly admire the beautiful parks and gardens, amazing buildings and monuments. The decoration of the area is considered to be the Catherine Palace, made in the Baroque style. The building is striking in its splendor and pomp. The exterior organically combines sky blue, white and gold. It is often compared to a jewel that attracts and delights at the same time. In addition, it is worth visiting the "Cold Baths", the Alexander Palace, the pavilion "Stables on duty".
Oranienbaum (Lomonosov)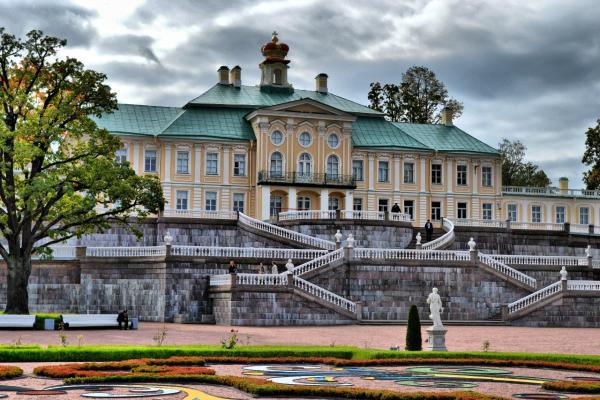 Having rented a car, go on a short trip to the southern coast of the Gulf of Finland, to the city of Lomonosov. He is not devoid of charm and, along with St. Petersburg, amazes with its beauty. If you plan to travel on your own, be sure to include the following must-have places to visit on your list: Lower Park, Chinese Palace, Katalnaya Gorka Pavilion. The sights of Oranienbaum were not captured by the Nazis, therefore they remained intact.
Pavlovsk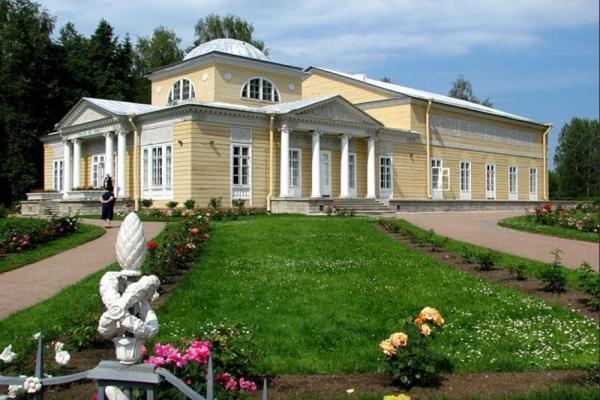 The key attractions of the city are Pavlovsky Park and the palace. The park is considered one of the largest in Europe. It is located in the valley of the Slavyanka River and is famous for the exact proportionality of architectural structures and landscape. The palace became a suburban residence after Paul I ascended the throne. In the interior, sophistication and rigor are organically combined. Greek and Italian lounges are especially interesting for travelers. In Italian, collections of marble sculptures are collected, in Greek, statues in niches are located, slender columns between which are suspended by magnificent lamps.
Strelna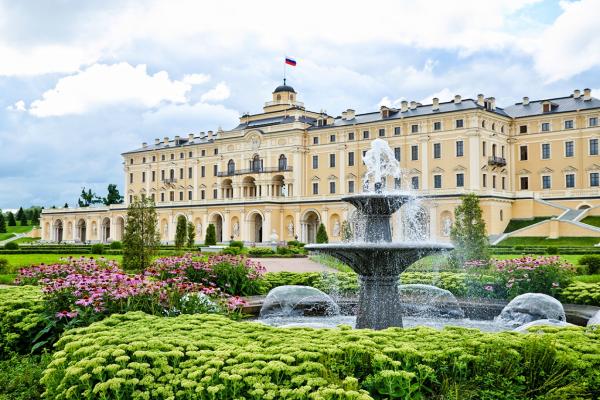 Traveling further along the outskirts of St. Petersburg, stop for a day in the oldest village, which is famous for the palace and park ensemble. Around this place there are many legends and myths. It is believed that Peter I planted 2 bags of potatoes in Strelna, which he brought from Holland, that in the Transfiguration Church he secretly married his second wife. It is said that Mikhail Lermontov, inspired by the sea landscapes of the town, wrote "The Lone Sail Whitens". Strelny's main attraction is the Konstantinovsky Palace. It will be interesting to see not only a grandiose building with magnificent interior decoration, but also to walk around the park area, visit the Negotiation Pavilion and the guest houses of the Consular Village. For a comfortable ride, rent a car.
Food: atmospheric restaurants, cafes and bars
Coffee shop at the shop of Merchants Eliseev
Nevsky Prospect, 56 http://kupetzeliseevs.ru/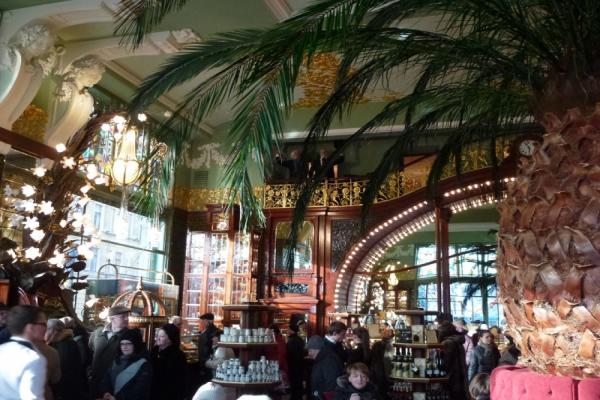 If, during a walk along Nevsky Prospekt, you wanted delicious coffee and dessert, go to the coffee shop at the Kuptsov Eliseevs store. Here you will find a cozy atmosphere, countless sweets. The first thing that impresses is the showcase with marzipans. In this place you should try pear muffin, puff danish, eclairs and macaroons. For a piece of cake and a cup of coffee, you can discuss business matters, relax between excursions or have a bite to eat while waiting for the performance. In a cozy atmosphere, time will fly by quickly.
Spices & Joy
St. Belinsky, 5 http://ginza.ru/spb/restaurant/pryanosti_i_radosti_belinskogo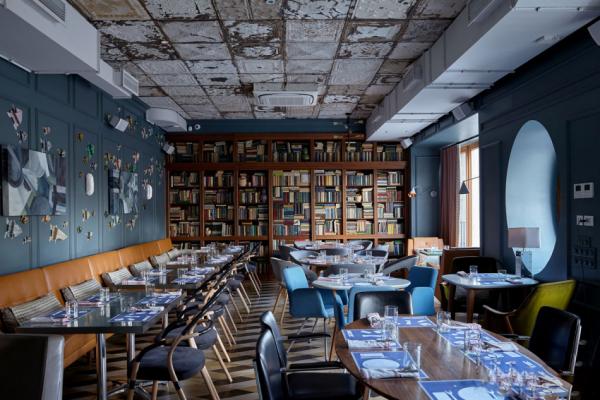 If you are looking for a place with a pleasant atmosphere, a cozy interior, leave the rented car in the parking lot and go to Spice & Joy. Here you can have a delicious breakfast, a hearty lunch or dinner. Attentive and helpful staff will ensure that all your preferences are taken into account. Here it is worth trying teltelli with hearts, pike cutlets, shawarma with chicken. From desserts you can order pelamushi or meringue. By the way, the wheel of fortune stands at the entrance. Try your luck, maybe you will be able to win a tasty prize.
Suliko
St. Uprising, 7 http://sulikospb.ru/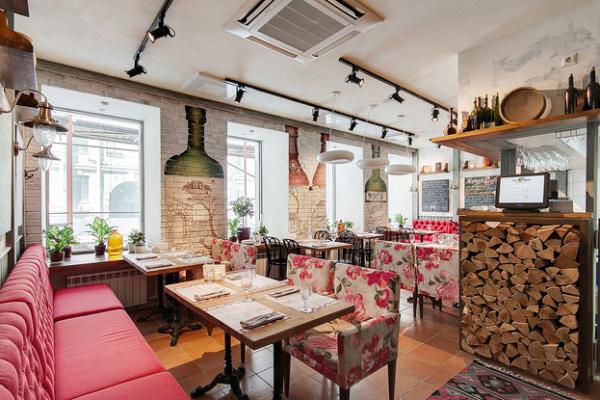 If you would like Georgian cuisine for lunch, we recommend visiting the Suliko restaurant. The facility is easy to find - it is located in the center. The most delicious khinkali is cooked here, it is perhaps tastier only in Georgia. Be sure to try kebab, Kindzmarauli, Megrelian khachapuri, Ojahuri. The atmosphere in the institution is homely, muffled music plays, and the waiters unobtrusively take care of each visitor.
Do eat
Small Prospect P.S., 54-56 http://doeat.spb.ru/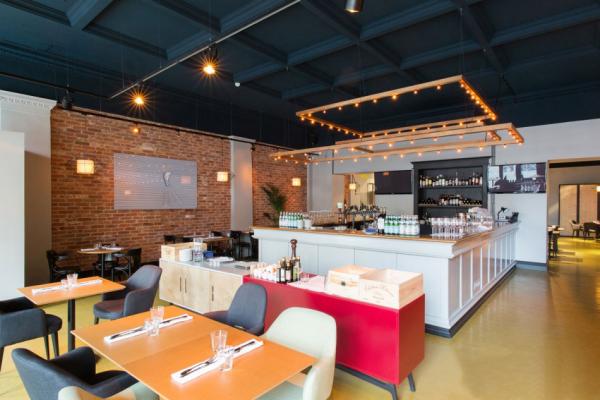 If every time you visit a restaurant, you like to discover new tastes, drop by Do Eat. Nori salmon salad, pasta, wings and spinach sauce will not leave anyone indifferent. A visitor of any age will like it here: children can have fun in the games room, adults can try the wine and beer cards, and young people can enjoy unusual dishes and a stylish interior. Due to the fact that the room has high ceilings, a pleasant feeling of spaciousness is created. It will be more convenient to get to your destination by renting a car.
Bar "Everything is in its place"
Foundry Ave., 7 https://www.facebook.com/rightplacebar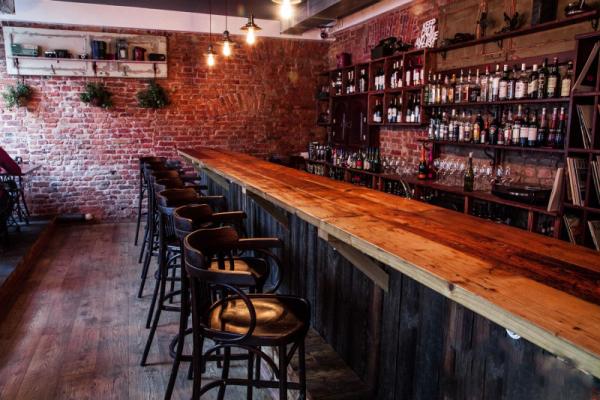 If you want to visit an institution where you can relax slowly, enjoying delicious food and drinks, opt for the bar "Everything is in its place". It has a beautiful interior, an unusual menu that is updated every day. If you want to drink something like that, order a cider (it is prepared in your own brewery). Everything you order will be delicious, and the serving of dishes will be original.
Where to live: comfortable hotels in St. Petersburg
Alexander House
Nab. Kryukova Canal, 27
8 (812) 334-35-40 http://a-house.ru/ double room - from € 117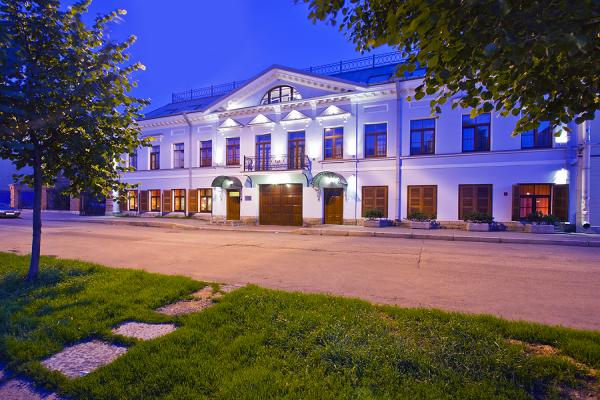 The rooms in the Alexander House Hotel are called the world famous cities. So, for example, settling in the Cologne room, you will have a room with a view of the Jacobson Canal, and in the Paris room - on the Hooks Canal. All rooms, without exception, are cozy and spacious, there are the necessary hygiene products. Cleaning is done every day. The friendly and helpful staff will help to resolve any turmoil, organize a tour or transfer to the airport.
Pushka Inn Hotel
Nab. Moika Rivers, d.
8 (812) 644-71-20 http://www.pushkainn.ru/ double room - from € 121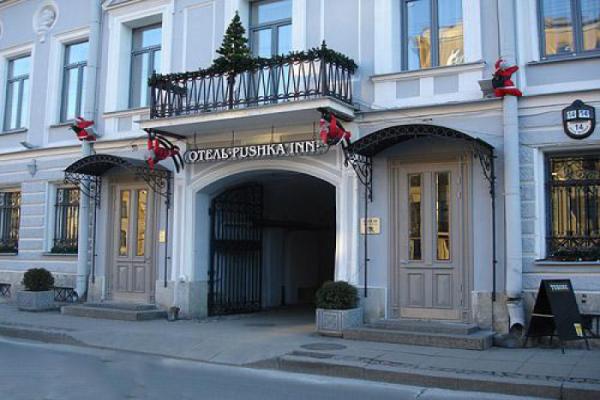 If you plan to spend time actively in St. Petersburg, walking in the surroundings or traveling in a rented car, you can safely choose Pushka Inn Hotel. The main attractions (Winter Palace, Palace Square) are within walking distance, in addition, there will be free parking. The rooms are cozy and spacious. Some rooms have views of the Moika River. Fans will enjoy a hearty and varied breakfast.
Boutique Hotel Golden Triangle
Nevsky Prospect, d. 22-24
8 (812) 490-77-10 http://goldtriangle.ru/ double room - from € 120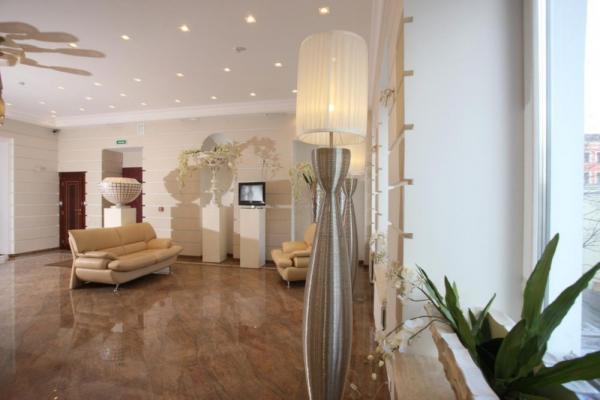 The Golden Triangle Boutique Hotel is elegant luxury and exclusive charm. The interior design is made in a thematic style: here organically combine fabric wallpaper, marble, wood, floral arrangements, and paintings. Nearby is the Hermitage, Kazan Cathedral, Church of the Savior on Spilled Blood, Palace Square. The windows offer views of the Lutheran Church and Nevsky Prospect. During your stay at this boutique hotel, you can fully enjoy delicious breakfasts and quality service.
Rossi Boutique Hotel & SPA
Nab. Fontanka River, 55
+7 812 635 6333 http://www.rossihotels.com/ double room - from € 61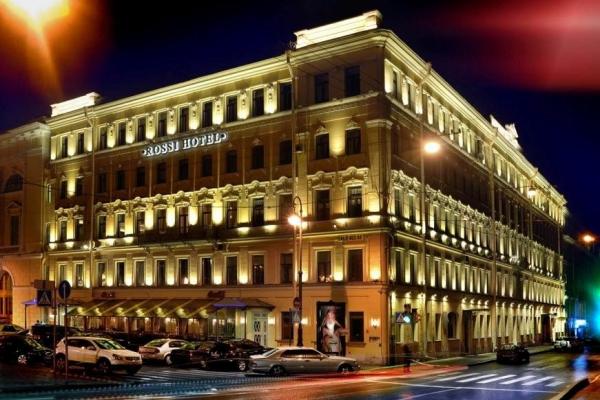 Holidays at Rossi Boutique Hotel & SPA will surely turn out to be memorable. In the morning you can go to the sauna, after - for a massage, and then - for a hearty breakfast. The rooms are spacious and bright, and from the windows you can see the Fontanka River. The staff will help you choose a room according to your wishes. The check-in process will be as fast as possible, and staying at the hotel will be comfortable. Thanks to its good location, you can combine business meetings and cultural programs.
Courtyard st Petersburg Vasilievsky
St. 2nd line V.O., d. 61/30
8 (812) 380-40-11 http://www.marriott.com/hotels/travel/ledcy-courtyard-st-petersburg-vasilievsky/ double room - from € 67

Courtyard st Petersburg Vasilievsky is a worthy hotel located on Vasilievsky Island. A wide selection of breakfast dishes, including freshly squeezed juices and cheesecakes, will appeal to everyone. The apartments are spacious and comfortable. Nearby are restaurants, bakeries. The hotel has a fitness center and meeting facilities. If you plan to travel by rental car, you can use the free parking.
Where to park a rented car in St. Petersburg
Car rental in St. Petersburg with BookingCar - profitable, convenient, simple!
In case of any problems related to car rental in St. Petersburg, BookingCar will solve them as quickly as possible.
We will be with you 24 hours a day.
All you need is to contact us.
© Anastasiia Voloshina, 2016
Like this? Share in social networks: