Bookingcar offers a wide selection of car rental options in Slovakia
Here you can choose a car of any class that best suits your needs.
Our prices are one of the best prices on the market.
See for yourself!
Professional support
Our professional call center will help you understand all the intricacies of car rental. We guarantee full support throughout the rental period.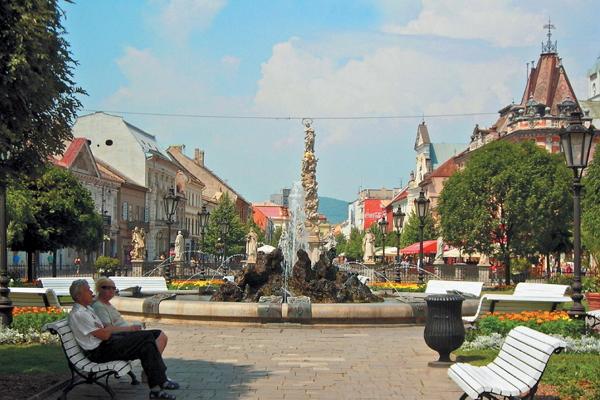 Slovakia offers its guests excellent options for a rich and memorable vacation. Medieval castles and fortresses - for those who want to plunge into history; thermal springs and healing mud - for those who want to gain strength and improve their health in comfortable boarding houses; and the ski resorts are ideal for those who like extreme sports and want to spend a few days, or maybe weeks in the midst of breathtaking mountain scenery. For the convenience of moving around the country, we advise you to rent a car that will allow you to combine several leisure options and save you from the hassle associated with traveling by public transport.
Popular cities:
Sliac
Zilina
Kosice
Poprad
Holidays in Slovakia
Wellness Resorts
Piešныany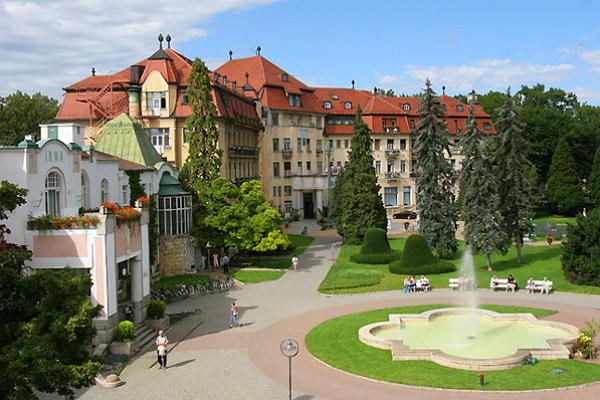 The most visited medical resort in the country, located 80 kilometers from Bratislava. It is famous for its sulfuric mud, which is used to treat diseases of the musculoskeletal system. In between procedures, you can go horse riding, ice-skating in the ice center, go fishing in the picturesque valley of the Vag River or take a boat ride. If you relax somewhere nearby and want to spend a couple of days outdoors, then rent a car and go to Piešтяany, where activities and spa treatments are harmoniously combined.
Smrdaki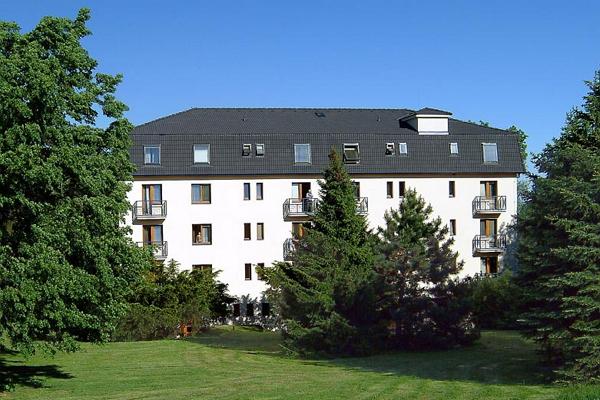 A small spa town in western Slovakia. They specialize in skin and muscle diseases and use mineral waters containing high levels of hydrogen sulfide for therapeutic purposes. In Smradak, excellent conditions have been created for playing sports (there is a large sports center, there is a tennis court, a volleyball court), so you definitely won't sit idle.
Dudinets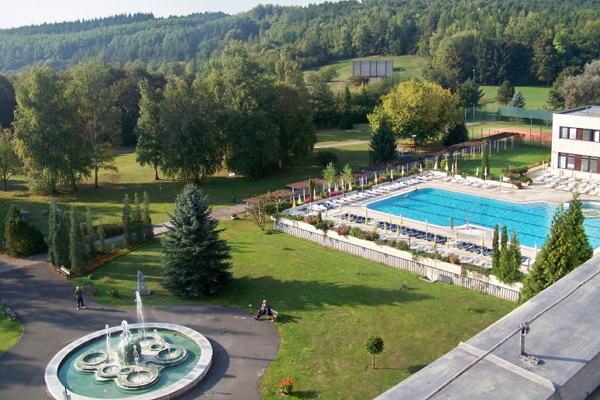 A pleasant resort town with a mild climate (here the largest number of sunny and windless days of the year). The healing properties of local sources have been known since ancient times: Roman legionnaires came to heal wounds here, which is confirmed by the preserved Roman pools. For treatment, carbonic water is used, which in its composition is similar to the waters of the famous French resort Vichy. Dudince can be reached quite quickly from Bratislava with a rented car.
Rajecke Teplice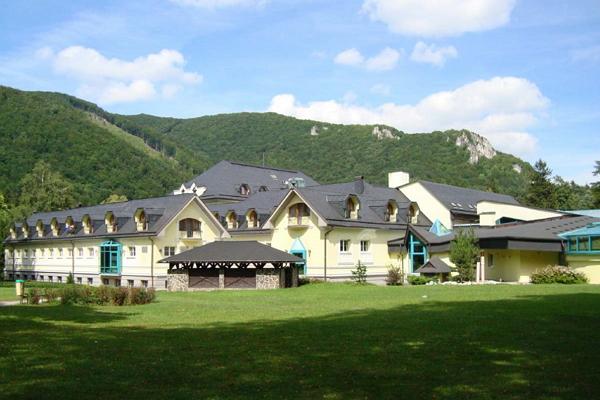 In Rajeck Teplice, the Slovaks themselves relax, who love this resort for its calm atmosphere and magnificent nature. The city lies in a valley of two rivers and is surrounded by wooded hills - you can imagine what wonderful views open here. In Rajeck Teplice, they treat the diseases of the nervous system, diseases of the joints and spine.
Bardeevsky fonts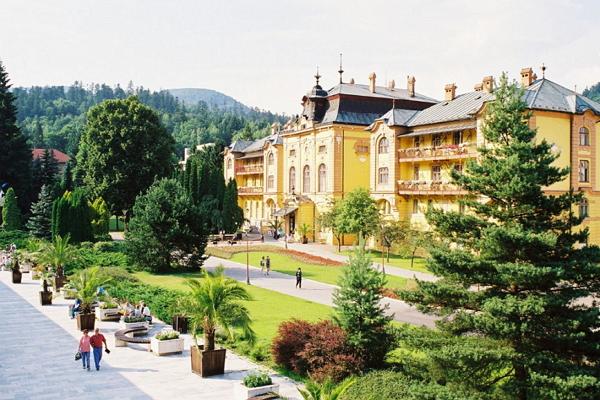 A resort in Eastern Slovakia with 13 mineral springs. Advantages of the resort are healing waters of different spectrum of action and chic fresh air filled with coniferous aroma. Nearby is the Museum of Folk Architecture - an ethnographic open-air museum that reproduces the life of old times.
Ski resorts
Strbske Pleso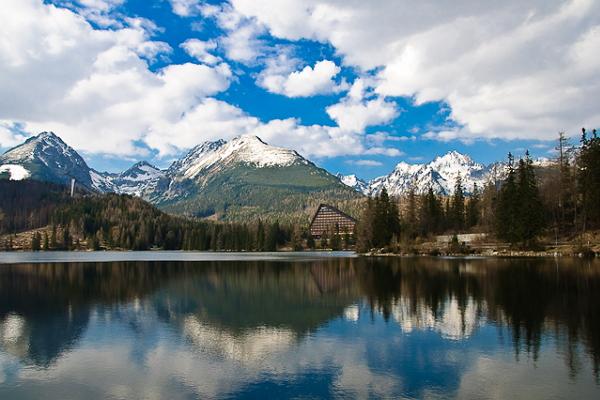 Strbske Pleso is considered the best alpine resort in the High Tatras. Located on the shores of the lake of the same name at an altitude of 1355 m. The skiing season lasts from December to March.
Tatranska Lomnica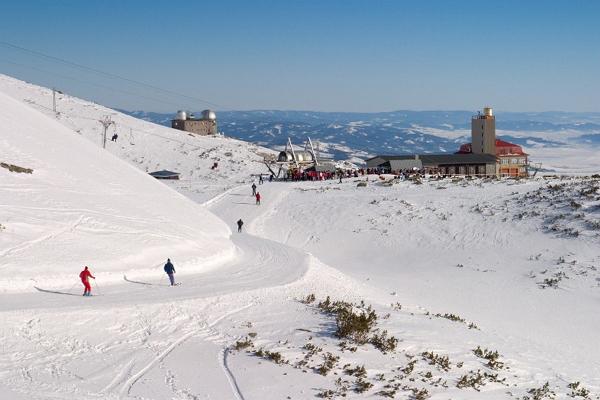 In the eastern part of the High Tatras is located Tatranska Lomnica, offering skiers skiing trails of varying difficulty. The skiing season lasts from December to April. The resort center is the small village of Skalnate Pleso, which can be reached by cable car from the Grand Praha or Morava hotels. The best ski school in Slovakia is open here, so if you want to learn how to ski, we recommend that you come here.
Rules of the road, parking, toll roads
Toll roads
There is a toll vignette (Diaľničná nálepka) for travel on Slovakian motorways. The amount of payment depends on the category of vehicle and the duration of use of the road. Vignettes can be bought at border checkpoints, post offices and gas stations. Do not forget to stamp it and attach it in the upper right corner of the windshield.
Please note that loose vignette is considered invalid.
Speed ​​mode
In the village - 50 km / h
Outside the village - 90 km / h
On the road or on the highway in the area of ​​the village - 90 km / h
On the highway - 130 km / h
Alcohol
The maximum allowable level of alcohol in the blood is 0.00 ‰ .
Parking
Parking in the city center is allowed only in certain areas marked with the corresponding sign. Paid parking is available, for the payment of which it is necessary to purchase a parking ticket (you can find it at newsstands and tobacco shops).
In the center of Bratislava, parking is paid from 8 to 16 hours. It is paid by a special card valid for an hour. Detailed information on parking in the capital can be found at www.parkovanieba.sk.
Emergency and referral services
The only phone number for the police, ambulance, fire service is 112.
Emergency Roadside Assistance Service - 124.
Car rental with BookingCar - profitable, convenient, easy!
In case of any problems related to car rental, BookingCar will solve them as quickly as possible.
We will be with you 24 hours a day.
All you need is to contact us.
© Ellina Rudenko, 2015
Like this? Share in social networks: