Bookingcar offers a wide range of car rental options in Serbia
Here you can choose a car of any class that best suits your needs.
Our prices are one of the best prices on the market.
See for yourself!
Professional support
Our professional call center will help you understand all the intricacies of car rental. We guarantee full support throughout the rental period.
Serbia with its centuries-old history is becoming an increasingly popular tourist destination. Having recovered after economic isolation, now it is able to surprise even experienced travelers. The Balkan flavor, praised by Emir Kusturica, the hospitality of local residents, delicious local cuisine and healing nature - in Serbia there is every opportunity for an unforgettable vacation. History buffs will find it interesting to visit at least some of the Serbian monasteries, museums and fortresses, seekers of peace of mind to relax at the spa resort, and those eager for extreme sports to climb the mountains and appreciate the benefits of the Serbian ski slopes. In Serbia there is not only access to the sea, but it compensates for this with picturesque lakes and cruises along the Danube. To experience all the charm and diversity of this country, we advise you to rent a car and not be limited to well-trodden hiking trails.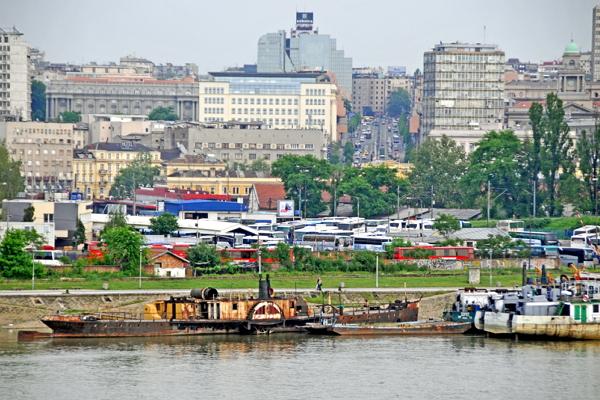 Holidays in Serbia
Medical Resorts
Vrnyachka Banya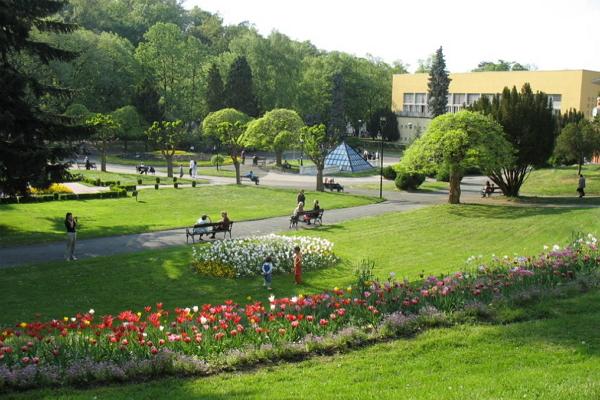 Vrnjachka Banya is located 200 kilometers southwest of Belgrade and attracts tourists from all over the world with the healing properties of mineral water, which can put sick people on their feet and recharge healthy ones with new forces. The first mention of healing springs in this area dates back to the 4th century BC. The ancient Romans became the discoverers of the healing resort. The main difference between Vrnjachki Bani and other health resorts is its favorable location. Nearby are monuments of Serbian medieval architecture, protected by UNESCO, which can be reached by renting a car. These are, for example, the ancient monasteries of ичаić, Studenica and Sopochany.
Bukovichka Bath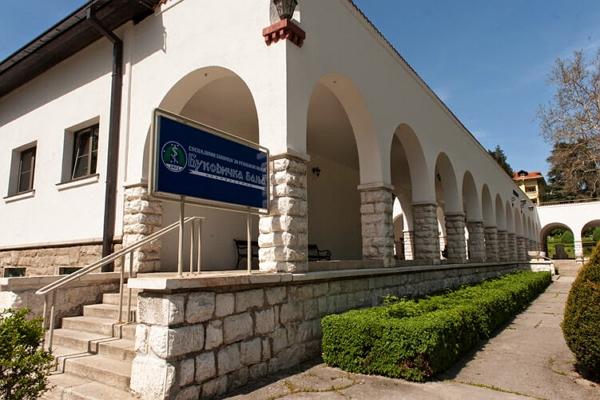 An hour's drive from Belgrade (75 km) is the pearl of the health resorts of Serbia - Bukovichka Banya. Two hundred years ago this place supplied mineral water for the Belgrade Royal Court. The resort complex includes a clinic specializing in the use of mineral water and clay for the treatment of internal diseases, and an amazingly beautiful park. Rent a car and close proximity to the Serbian capital will allow you to combine cultural leisure with restorative procedures.
Soko Banya
Soko Banya is located in a picturesque valley surrounded by low mountains. This place was also originally chosen by the ancient Romans - archaeologists have found here the remains of the term. The resort is quite far from Belgrade (230 km), but next to one of the oldest cities in Serbia - the city of Niš. Therefore, using the car rental service, you will definitely not get bored in Soko Ban. Nearby you will find many valuable monuments of Serbian history and culture: the Soko-Grad fortress, the hammam of the 15th century, the ethno-corner "Grudon Mills", the Church of the Holy Transfiguration of the Lord, the Church of the Birth of the Holy Virgin and some others.
Matarushka Bath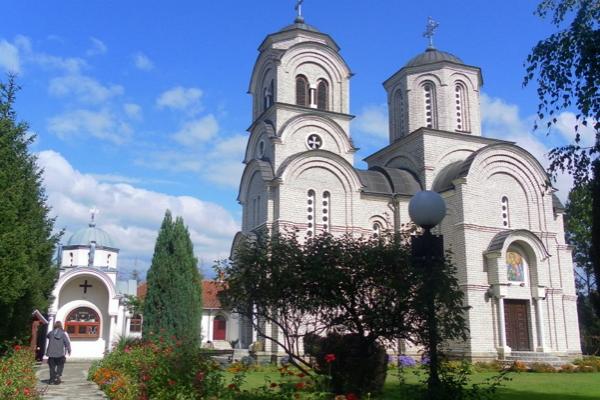 The health resort Mataruška Banya is located 8 kilometers from the city of Kraljevo, one of the historical centers of Serbia with interesting architecture and history. The medical complex itself is located in a wonderful mountain valley at an altitude of 260 meters above sea level. The methods that are used here for treatment can be compared with procedures at spa resorts: mineral water from sources is used for therapeutic baths, swimming in pools, as well as for drinking; mud therapy, massage and diet therapy. If you want to drive around this magnificent place, we advise you to rent a car.
Rules of the road, parking, toll roads
Toll roads
In Serbia, motorway fares are tolls. The fare depends on the amount of distance traveled.
Special Pay Roads
In Serbia, the following road sections are paid for:
Route E75: Subotica - Novi Sad;
Highway E75: Belgrade - Novi Sad;
Route E75: Belgrade - Nis;
Highway E75: Nis - Leskovac;
Highway E70: Belgrade - Sid.
Speed ​​mode
Settlement - 50 km / h
Outside the village - 80 km / h
By road - 100 km / h
Motorway - 120 km / h
Alcohol
The maximum allowable blood alcohol level is 0.3 ‰ .
Parking
In the cities of Serbia, a paid parking system is widespread. They are divided into several zones, each of which has its own tariff. You can pay for parking via the parking meter, using a parking ticket, a plastic card or via SMS.
Emergency and referral services
Police - 192
Fire Service - 193
Speed ​​Assistance - 194
Roadside Assistance - 1987
Car rental with BookingCar - profitable, convenient, easy!
In case of any problems associated with the rental car, BookingCar will solve them as quickly as possible.
We will be with you 24 hours a day.
All you need is to contact us.
© Ellina Rudenko, 2015
Like this? Share in social networks: