Bookingcar offers a wide range of car rental options in Reykjavik.
With us, you can choose a car of any class that best suits your needs.
Our prices are one of the best prices on the market.
See for yourself!
Professional support
Our professional call center will help you understand all the intricacies of car rental. We guarantee full support throughout the rental period.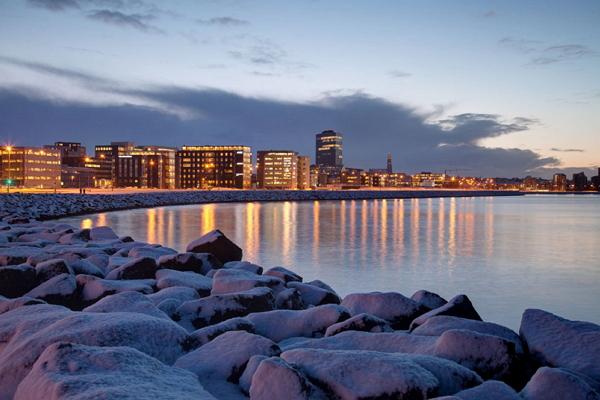 Reykjavik is recognized as the northernmost and most environmentally friendly capital in the world. There are no smoking chimneys and industrial enterprises in the city; houses are heated with water from hot springs. That is why the air here is incredibly clean. Nature and climatic conditions amaze with its scale and dissimilarity to any other country in the world. Despite the fact that Iceland has developed in such a remote and in places even harsh terrain, its inhabitants have remained good-natured and cheerful, so do not hesitate to contact the locals for help and advice. When planning your vacation in Reykjavik, think about renting a car, as there are many beautiful places outside the city that are most conveniently accessible by car.
Bookingcar recommends:
Car rental at Reykjavik Airport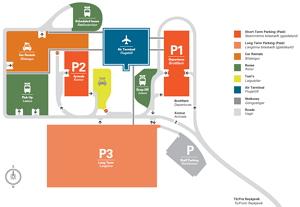 Keflavik International Airport ( Keflavik International, Airport then ) - download scheme
IATA code: KEF
Location: 50 km from Reykjavik
Official website: www.kefairport.is/
Reference: +354 425 0777

car rental service at the airport in Reykjavik provide such rental companies like Avis, Budget, Hertz and Europcar. Dispensing racks are located in the arrivals area. There are several parking lots at the airport where you can park your rented car.
What to see in Reykjavik: interesting sights of the city
Hallgrimskirkja
Skólavörðustígur 101 www.hallgrimskirkja.is/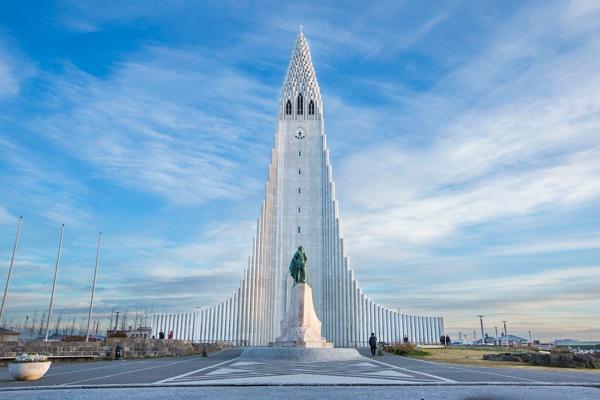 The pride and symbol of the capital of Iceland is the Lutheran Church of Hallgrimskirkja, striking in its shape and height. It is somewhat reminiscent of a bird tending upward toward a clear and transparent sky. The church is named after the Icelandic poet and preacher Hadlgrimur Pietursson. The architecture of the building combined the styles of different eras, which became possible thanks to the work of architect Goodyon Samuelson. According to his idea, Hallgrimskirkja was supposed to symbolize an erupting volcano. It is up to you to evaluate how much he managed to realize his idea.
Reykjavik Free Church
Höfuðborgarsvæði http://frikirkjan.is/wp/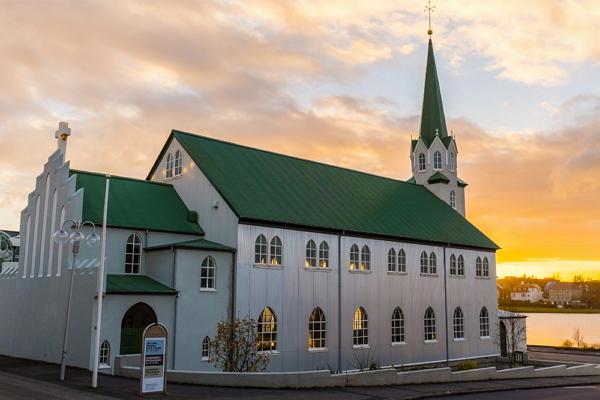 The church was built in 1901 on the shore of Lake Thjörnin. It got its name due to the fact that it belongs to the Lutheran community, which is not part of the state church of Iceland. Its outward simplicity and modesty fit perfectly into the local restrained style of the city. Today, many tourists are surprised that they can combine a visit to the church with a trip to a concert. Do not be surprised, but this is true: the absence of strict church rules allows holding here not only religious services, but also various events, starting from charity evenings and ending with rock concerts. Through the Free Church, by the way, you can get to the National Gallery of Iceland.
National Museum of Iceland
Suðurgata 41 www.thjodminjasafn.is/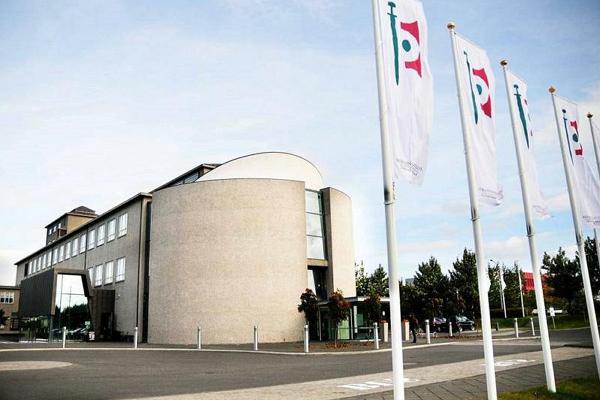 The National Museum is a special place in Reykjavik, because it is here that the largest collection of artifacts telling the history and culture of the inhabitants of Iceland is presented. Walking through the halls of the museum, you will see statues of deities, ancient Icelandic clothes, weapons, dishes and other valuable exhibits. The museum was opened back in 1863 and then in 1950 it found its permanent place, where it became possible to implement various exhibitions, which we highly recommend visiting you.
Hovdi House
Austurbær www.visitreykjavik.is/hofdi-house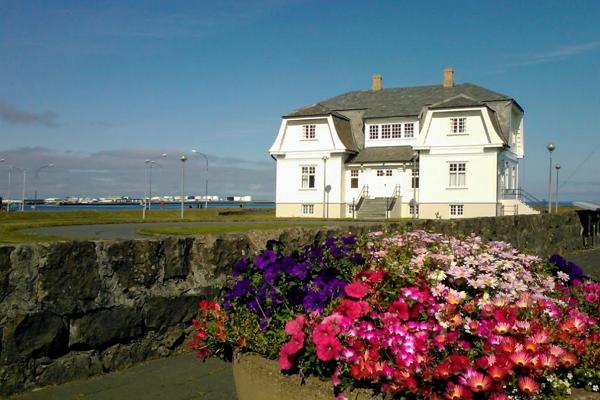 Hovdi's house was built in 1909, and the French consul originally lived in it. It would seem an unremarkable house, but it has become a real celebrity and one of the main attractions of Reykjavik. Whatever stories you hear about him from local residents and tour guides. Many are sure that the spirit of the White Lady lives in this house - either suicides, or victims of a terrible crime. Some of the locals have enough of the fact that Marlene Dietrich herself once stayed here. The house gained world fame after it was visited in 1986 by Mikhail Gorbachev and Ronald Reagan, who arrived at the Icelandic Summit, during which an agreement was signed to end the Cold War.
Imagine Peace Tower
Kollafjorour Bay, Videy Island http://imaginepeacetower.com/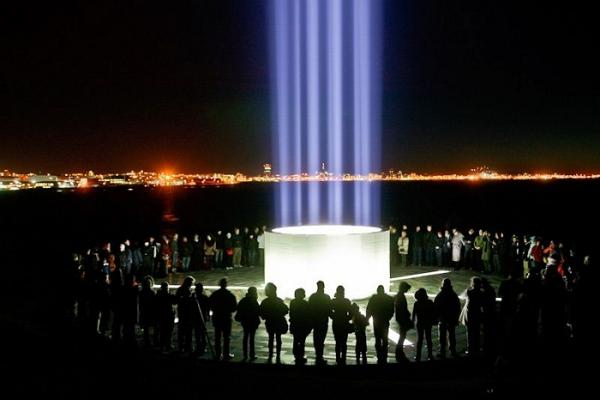 Once in Reykjavik, do not forget to visit one of the most romantic monuments in the world. There is love that never stops, and an example was the love story of John Lennon and Yoko Ono. In 2006, the musician's widow decided to erect a monument to her husband in Iceland and thus celebrate his birthday. The monument is a huge cylinder that is highlighted several times a year on certain days, namely on New Year's Eve and on the birthdays of Yoko and John. The tower is decorated with the words "Imagine Peace", embossed on a pedestal in 24 languages. If anyone doesn't remember, then this is a quote from Lennon's most famous song "Imagine".
In the vicinity of Reykjavik: the best car routes
Mount Esia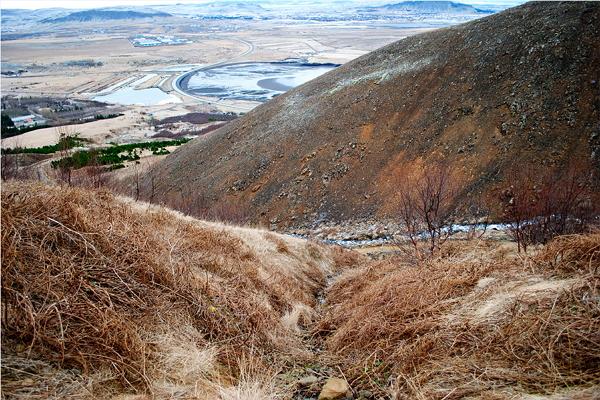 If you rent a car, then in just a couple of minutes you can get from Reykjavik to Mount Esia. Locals speak of grief as if they were a living being. Icelanders have long called Esia their guardian angel, affectionately calling her the name of their blond daughters. The volcano that erupted 3 million years ago is today the protector of all the inhabitants of the country. Having risen to the observation deck, you will see a wonderful panorama of the city, take beautiful pictures that will remind you of this day, and you can leave a message in the guest book. The roads to the mountain are well trodden, there are signs and warning signs everywhere, so there will be no difficulties with ascent and descent.
Thermal resort "Blue Lagoon" (Blue Lagoon)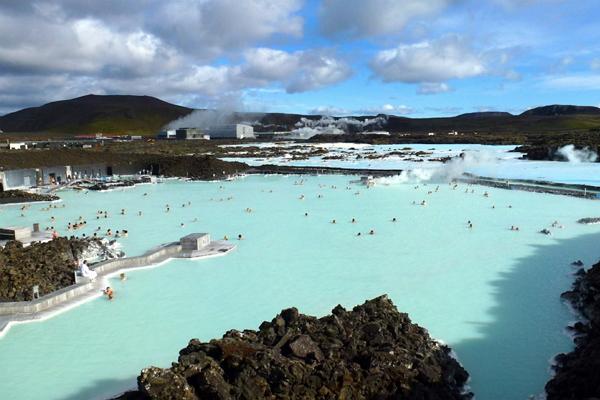 Having rented a car, go to one of the most popular natural attractions of Iceland - the Blue Lagoon geothermal resort, located 38 kilometers from Reykjavik. It is formed around a complex of natural pools, the average water temperature in which is + 37 ° C. You will be amazed by the stunning color contrasts and the appearance of hot springs of milky and azure shades, merging into a single landscape with a dark frozen lava. The "Blue Lagoon" attracts not only with its amazing beauty, but also with the unique healing properties of the local waters, which help in the treatment of many diseases.
Thingvellir National Park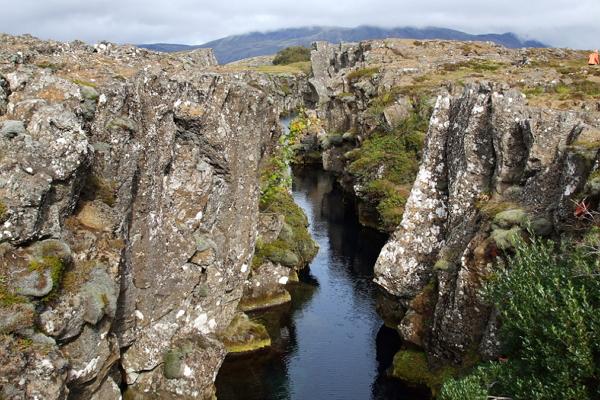 Another must see in the vicinity of Reykjavik is Thingvellir National Park, a UNESCO World Heritage Site. This place is unique from a historical point of view. From the "rock of the law", as Icelanders called it, in ancient times, state speeches were made and laws read. It is believed that it was in this park that Alting (the oldest parliament of Iceland) gathered, by the decision of which more than 1000 years ago, the settlers laid the foundation for the formation of a new people - Icelanders. Here, the issue of the adoption of Christianity by Iceland was resolved.
Gudlfoss Waterfall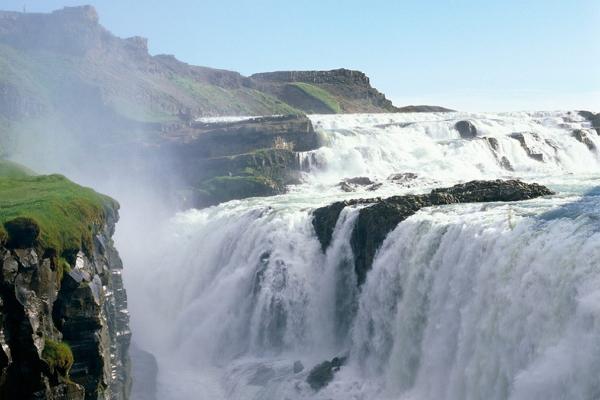 Another beautiful place that you can not miss. Gudlfoss waterfall is a surprise place, since going to it, you never know what color water you will see this time (its color depends on the composition of the layer of melting ice). Translated from Icelandic, "guildloss" means "golden waterfall". For tourists near the waterfall there are all comfortable conditions for relaxation: free parking, where you can leave your rental car, an observation deck, a good cafe and a souvenir shop.
Valley of Geysers Haukadalur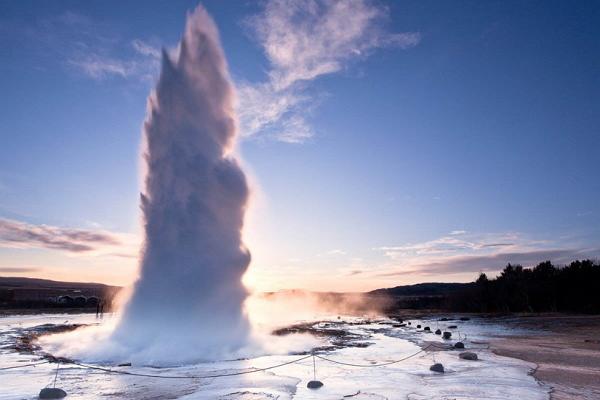 As you already understood, in Iceland you need to admire nature, because such landscapes can not be found anywhere else, no matter how much you look for. Among all these incredible mountains, volcanoes and waterfalls, one must mention the Haukadalur geyser valley, where tourists from all over the world come to see a bewitching sight - the eruption of geysers. Geysers tend to fade out and then erupt with different heights of water rise, so if you manage to make a moment and see this miracle of nature, consider yourself an incredible lucky person. In order not to think about the most convenient way to get to the valley, use the services of one of the local rental companies and rent a car.
Food: atmospheric restaurants, cafes and bars
Perlan
Oskjuhlio www.perlan.is/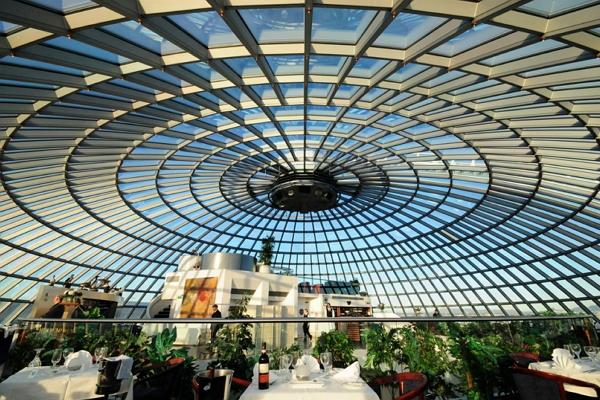 Perlan occupies an unusual building for Reykjavik: under one roof there is a museum, a restaurant with a rotating floor (the same Perlan), an artificial geyser and a magnificent observation deck. Take a table by the large panoramic window and enjoy breathtaking views of the city. The restaurant operates according to the buffet system, which presents national cuisine in all its diversity. Order more wine and remember dinner at Perlan as one of the best events on your trip to Iceland.
Fridrik v
Laugavegur 60 www.fridrikv.is/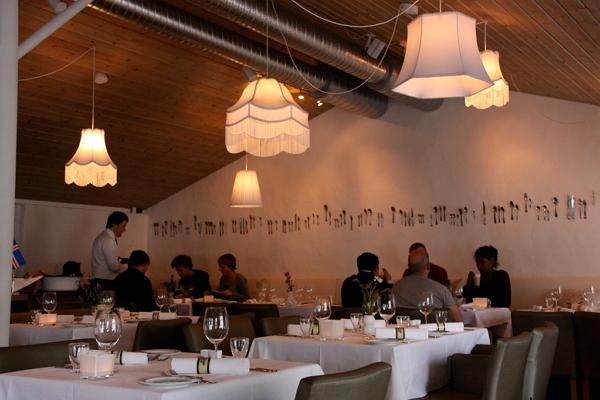 Gourmet cuisine, friendly staff and a relaxing environment - the Fridrik V restaurant knows how to attract visitors. There are always a lot of visitors, so it is better to book a table in advance. Pay attention to tomato soup, cod fillet and ice cream with some just wonderful sauce. The portions are small, but it's even better: you can try several dishes at a time and become an expert on local cuisine.
Resto
Raudararstigur 27-29 www.resto.is/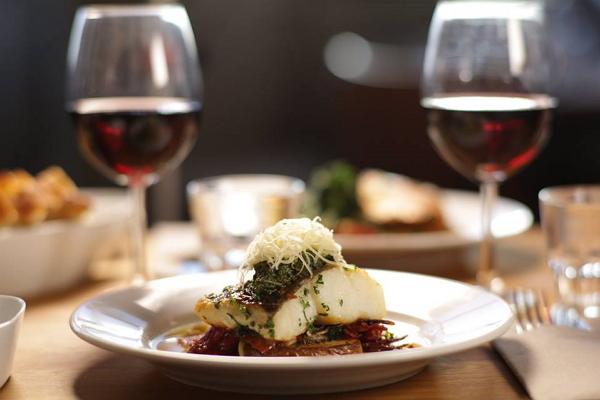 One of the best restaurants in the capital, where the first thing to try is a duck appetizer and lamb meat. So delicious that I want to order several servings and not to share with anyone. The range of fish dishes is also excellent, with a glass of white wine, seafood will be even better. The charming decor of the restaurant will create a pleasant backdrop for your lunch or dinner.
Kaffivagninn
Grandagardur 10 http://kaffivagninn.is/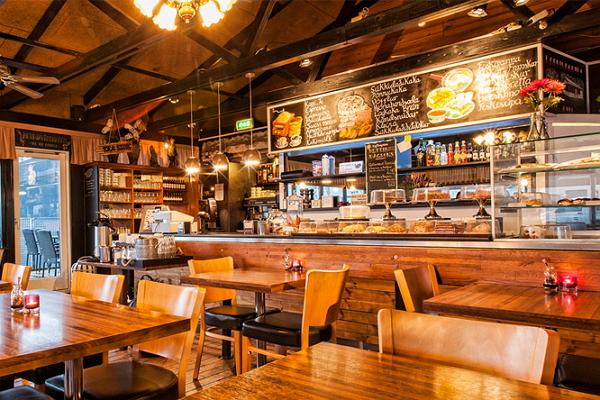 Budget cafe with tasty and hearty food. Kaffivagninn opens early in the morning, so if you are already looking for a place to eat at 7 in the morning, we will reveal to you a useful address in Reykjavik. Order a shrimp sandwich and donuts for tea, and if you look here for lunch, ask the waiter to bring you fish soup - it is very good at Kaffivagninn.
Kaffibarinn
Bergstadastraeti 1 www.facebook.com/kaffibarinn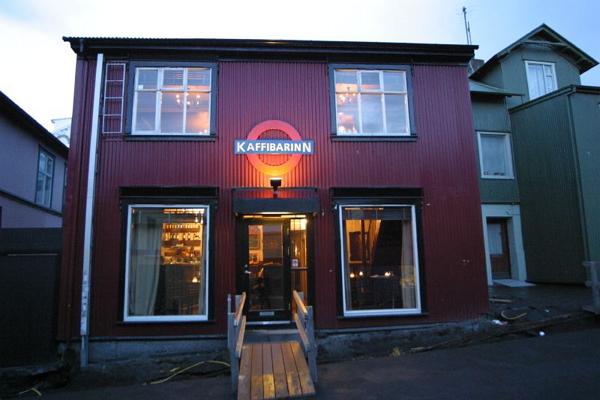 Almost all locals and tourists know about Kaffibarinn. This is the only institution in Reykjavik with face control and vip lists. Atmospheric and noisy place with great music and good beer and cider selections. By the way, the bar belongs to Damon Albarn - the frontman of the famous British band Blur.
Where to live: cozy hotels in Reykjavik
Old Charm Reykjavik Apartments
Vatnsstígur 10 B
+354 786 3399 http://oldreykjavik.is/ double room - from € 220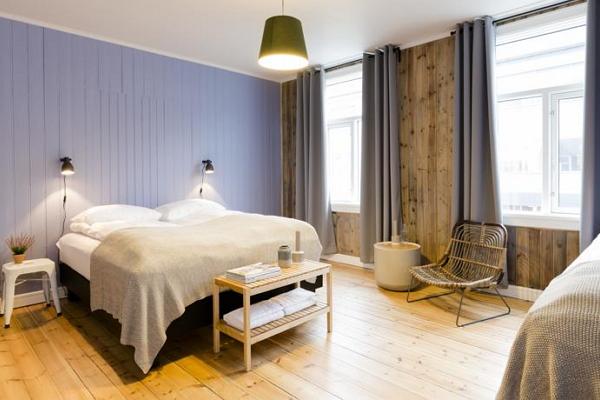 Design apartments in the very center of the city. The rooms combine old and modern elements of decor, which fills the space with a cozy and warm atmosphere. Some apartments have a private balcony. It offers free Wi-Fi and a fully equipped kitchen. If you are traveling in a rented car, you can park it in the free parking lot at the hotel.
Best Western Hotel Reykjavik
Raudarárstígur 37
+354 514 7000 www.hotelreykjavik.is/ double room - from € 174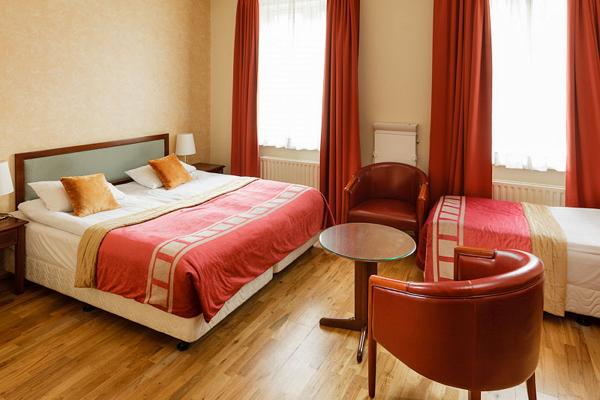 The Best Western Hotel is located in the center of Reykjavik near the city's main shopping street. The interior of the rooms is made in the Scandinavian style in soft sand tones. Some rooms have a patio with a children's playground. The local lounge bar serves good cocktails. And the good news for those who rent a car: the hotel has its own free parking.
Hotel Reykjavík Centrum
Adalstræti 16
+354 514 6000 www.hotelcentrum.is/ double room - from € 137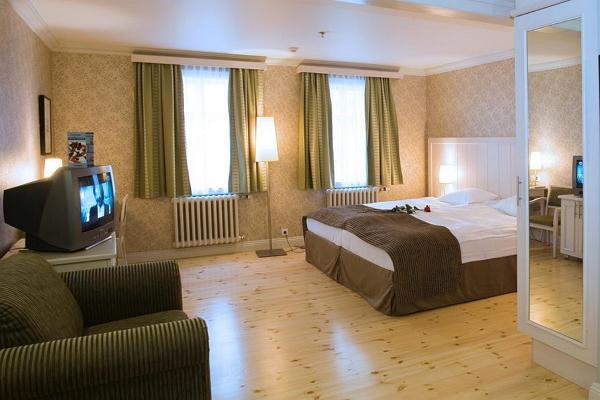 A classic Scandinavian hotel with small, cozy rooms decorated in a minimalist style. Reykjavík Centrum is built on the site of the ruins of a Viking house. The hotel has a showroom with the oldest human remains in Iceland dating back to 870 AD. There are many nice bars, restaurants and shops in the area. In the evening, we recommend a stop at the Uppsalir hotel bar.
Edda's farmhouse in town
Vesturbraut 15
+354 897 1393 http://ekaritas.wix.com/eddas-farmhouse double room - from € 79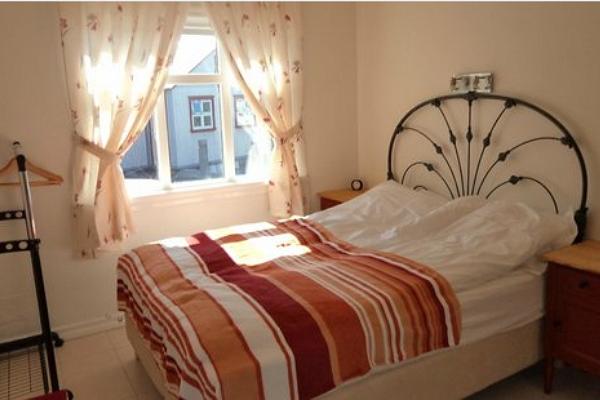 Small hotel 10 minutes from Reykjavik city center. Bright and spacious rooms will attract you with their simplicity and unobtrusiveness. A nice bonus is the underfloor heating in each room. The price includes a delicious breakfast of farm products and fresh bread, which the hostess of the hotel bakes with love and care every day. For those traveling by car, free parking is available.
Guesthouse Aurora
Freyjugata 24
+354 899 1773 www.aurorahouse.is double room - from € 77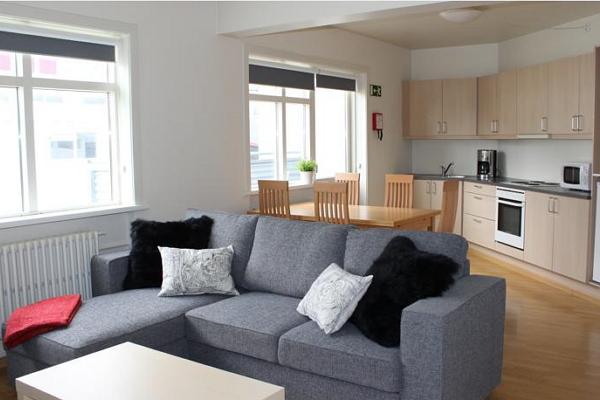 This family-run guest house is located in the center of Reykjavik, next to the Loygavegur shopping street. Small cozy rooms with a homely atmosphere. Some rooms have a private bathroom, while other guests have shared facilities at their disposal. The guesthouse offers free laundry facilities. Free parking is available nearby, where you can leave your rental car.
Where to park a rented car in Reykjavik
Renting a car in Reykjavik with BookingCar is profitable, convenient, simple!
In case of any problems associated with car rental in Reykjavik, BookingCar will solve them as quickly as possible.
We will be with you 24 hours a day.
All you need is to contact us.
© Ellina Rudenko, 2015
Like this? Share in social networks: