Bookingcar offers a wide selection of car rental options in Portugal.
With us you can choose a car of any class that best suits your needs.
Our prices are one of the best prices on the market.
See for yourself!
Professional support
Our professional call center will help you understand all the intricacies of car rental. We guarantee full support throughout the rental period.
The most western country in continental Europe - Portugal - is known for its ancient fortresses, palaces, clean beaches that are open all year round, and, of course, excellent cuisine with an emphasis on fish dishes. Thanks to the mild climate, in Portugal you can comfortably relax at any time of the year and enjoy both hiking and car trips. The beauty of Portugal is not limited to the capital alone, Lisbon - the remote corners of the country, like well-known tourist resorts, amaze with their picturesque views. In order to experience the atmosphere of this unique country, it is worthwhile to rent a car and go on an exciting journey through the cities of Portugal, each of which is charming in its own way.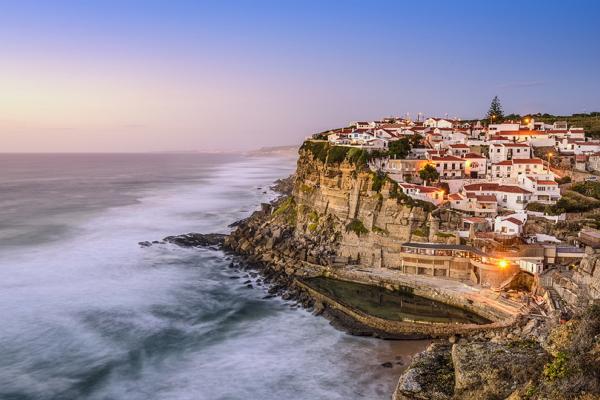 Holidays in Portugal
National parks
Peneda-Gerês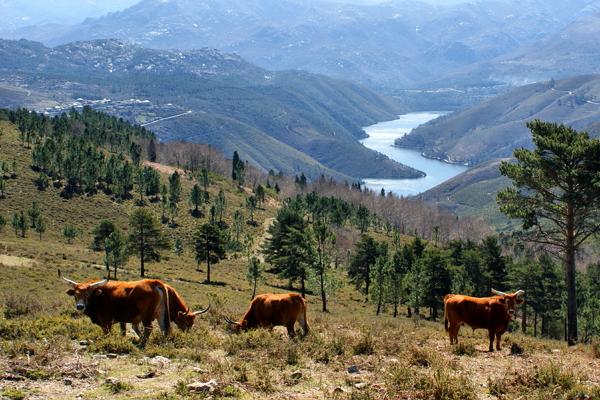 Peneda-Gerês Park is located in the north of Portugal and is adjacent to the border with Spain. Here is the only holly forest in the country and lilies of amazing beauty grow, which dilute the emerald green fields with their blue-violet shades. Roe deers roam the park (they are considered to be the symbols of Peneda-Gerês), Iberian wolves, wild stunted horses, and barroza bulls are also found. The park is famous not only for its beautiful landscapes and waterfalls, but also for medieval castles, ruins of a 12th-century monastery and the open-air museum of Vilarinho dash Furnas.
Ria Formosa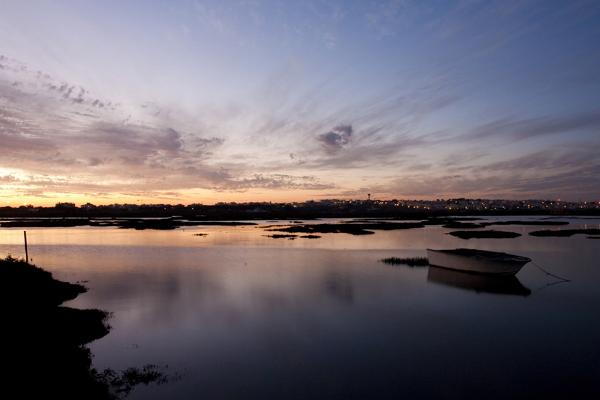 This natural park in the Algarve region is one of Portugal's seven wonders. On its territory there are numerous lagoons and islets, and water channels form real natural labyrinths. Many species of rare birds live here, the life of which you can watch while walking along special hiking trails. We advise you to ride a boat or a catamaran along the water channels and enjoy the picturesque views of the Ria Formosa. Definitely, this place is worth it to come here in a rented car and spend several hours alone with the wildlife.
Serra da Estrela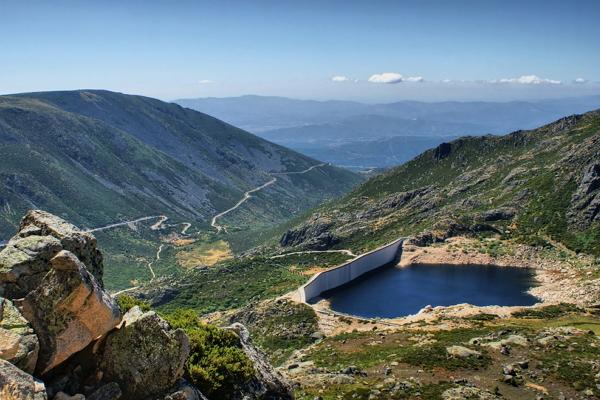 Park Serra da Estrela is located in the mountains, and most of its territory is located at an altitude of more than 700 meters above sea level. In the park you will find old villages founded back in the Middle Ages, and you will see the remains of the ancient Roman road that connected the cities of Merida and Braga. In winter, you can go skiing and snowboarding in Serra da Estrela, and if you suddenly want to do winter sports in the summer, you can use the tracks with synthetic snow. Be sure to try the local cheese and buy as a keepsake something from the coarse woolen fabric that is produced in neighboring villages.
Rules of the road, parking, toll roads
Toll roads
At the entrance to the toll road there is a large sign that shows the fare for cars and trucks. Entering the toll road section, you get a ticket that you need to pay at the exit. Be sure to take this ticket and do not lose it, otherwise you will have to pay a large fine.
Each lane on such roads has its own payment method:

- payment by cash or credit cards, such bands are served by operators;

- automatic payment by cash or credit cards;

- bands for payment by ViaVerde subscribers.
If you want to become a ViaVerde subscriber, then you need to rent a transponder at the company's office or at service stations located along the road and marked with special signs. When renting a transponder, a deposit (approximately 28 euros) and a deposit (at least 10 euros) must be paid.
Since 2010, travel on some motorways in Portugal has been paid only electronically. Such roads are marked with a special sign: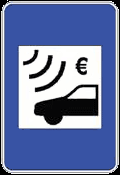 Special Pay Roads
In Portugal, travel on some bridges is paid.
The Vasco da Gama Bridge (17.2 km long) is the longest bridge in Europe, passing through the Tagus River north of Lisbon. A six-lane road passes along the bridge; for the most part, its speed is limited to 120 km / h. In rainy and windy weather, car drivers should not go faster than 90 km / h.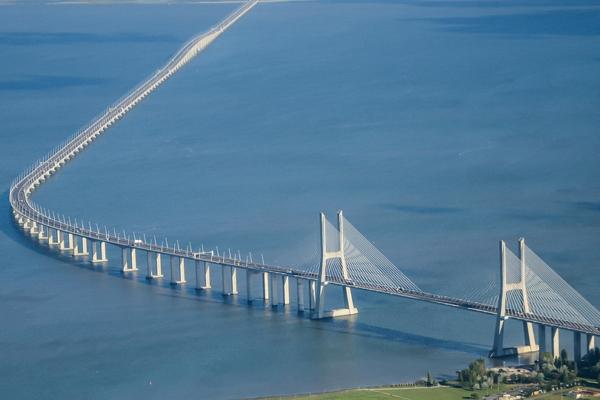 The 25 de Abril Bridge (2,278 km long) is a suspension bridge connecting Lisbon and Almada. Crosses the confluence of the Tagus River into the Atlantic Ocean. It has 3 lanes in one direction and another, where the maximum permitted speed is 70 km / h.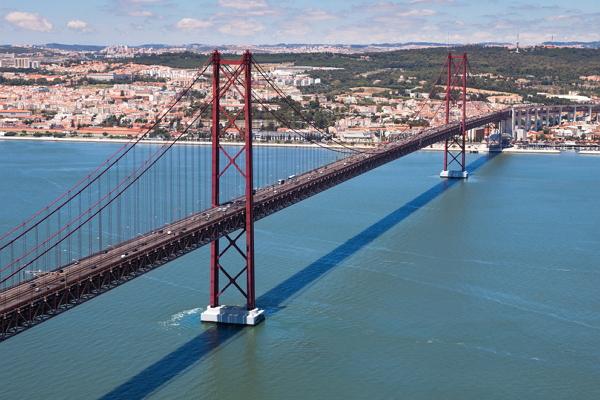 Speed ​​mode
Settlement - 50 km / h
Outside the village - 90 km / h
Highways - 100 km / h
Motorway - 120 km / h
Important! In Portugal, there is a ban on high-speed driving for drivers whose driving experience is less than 1 year, their speed should not exceed 90 km / h. Fines for violating the speed limit can reach 2500 euros, so we advise you to be careful on the roads.
Alcohol
The maximum allowable level of alcohol in the blood is 0.49 ‰.
Parking
Most parking lots are paid, they are divided into 3 tariff zones:
Green (verde) - about 0.80 euros per hour.
Yellow (amarela) - about 1.20 euros per hour.
Red (vermelha) - about 1.60 euros per hour.
Important! The maximum parking time in the red zone is 2 hours.
| | | |
| --- | --- | --- |
| | | |
When parking your car, be sure to pay attention to the parking road sign, it indicates the paid parking time. If no time is specified, the following hours are considered to be paid by default:
Mon-Fri - from 8 a.m. to 8 p.m.
Sat - from 8.00 to 13.00 or until 14.00
On Sunday, most parking lots are free.
Free parking differs from paid parking by the following characteristics:
the parking lot is not fenced in any way, there is no barrier;
regular parking sign without coins;
there are no parking meters nearby.
Emergency and referral services
The only phone number for the police, ambulance, fire service is 112.
Rescue Service - 115.
Emergency assistance on the road - 308 (as well as orange cabs along the road).
Help desk - 118.
Car rental with BookingCar - profitable, convenient, easy!
In case of any problems associated with the rental car, BookingCar will solve them as quickly as possible.
We will be with you 24 hours a day.
All you need is to contact us.
© Ellina Rudenko, 2015
Like this? Share in social networks: