Bookingcar offers a wide range of car rental options in Port Louis
Here you can find a car of any class that best suits your needs.
Our prices are one of the best prices on the market.
See for yourself!
Professional support
Our professional call center will help you understand all the intricacies of car rental. We guarantee full support throughout the rental period.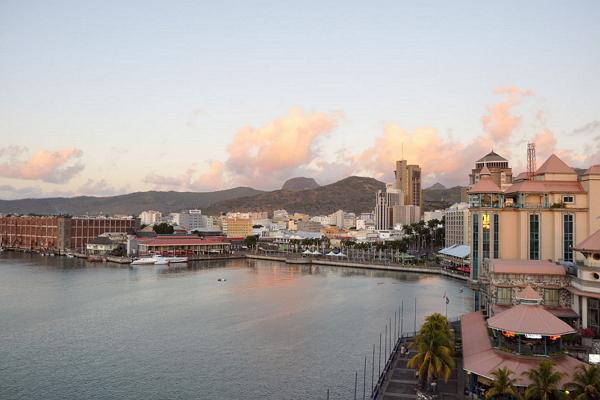 The capital of Mauritius - Port Louis - is a small picturesque city on the shores of the Indian Ocean. Before the French came to the island, Port Louis was known as a port. In 1735, he received the status of the capital and became an important supply point for the French ships sailing to the Cape of Good Hope. If your journey in Mauritius begins with the capital, then be sure to take a stroll through the historic center of the city, admire the ocean on the promenade and enjoy local cuisine in some home-style restaurant. And then, using the car rental service, go to the surroundings of the city, to beautiful parks, gardens and beaches to plunge into the atmosphere of serenity, tranquility and comfort.
Bookingcar recommends:
Car hire at Port Louis Airport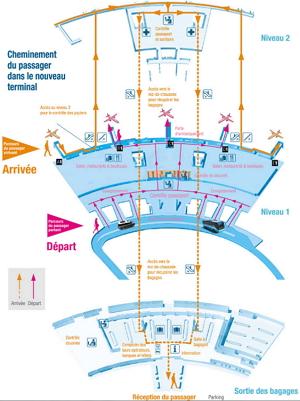 Sir Seewoosagur Ramgoolam International Airport ( Sir Seewoosagur Ramgoolam International, Airport then ) - download scheme
IATA code: the MRU
Location: 48 km from Port Louis (near the town of mahébourg)
Official website: http://mauritius-airport.atol.aero/
Background : + 230 603 20 00

Car rental services at the airport are provided by rental companies such as Avis, Hertz, Sixt, Europcar, First Car Rental, Budget, ABC Car Rental, Dollar Rent A Car, ADA and Ultimate Luxury.
Rental desks are located next to the hall where the offices of travel agencies are located. On the territory of the airport, opposite the entrance to the passenger terminal, parking is available that can accommodate more than a thousand cars.
What to see in Port Louis: interesting sights of the city
Postal Museum
Caudan waterfront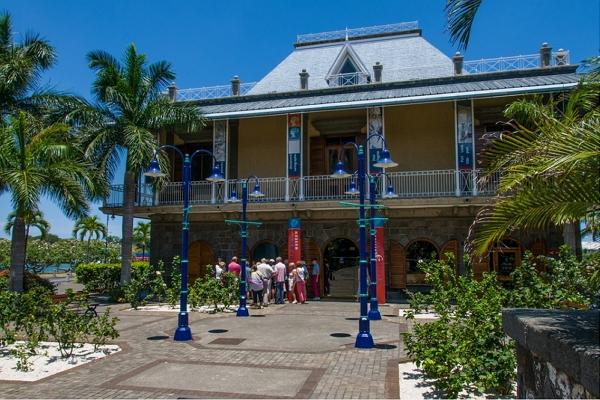 The main treasures of the Postal Museum collection are the first two Mauritius stamps issued in 1847 - Pink Mauritius and Blue Mauritius. The latter, incidentally, gave the museum a second name - "Museum of the Blue Mauritius". Unfortunately, because of their fragility, they are rarely exhibited, so visitors mostly see only copies of them. In addition to these relics, the museum's collection contains other postage stamps, old nautical charts, valuable documents that display important events in the history of the island, as well as ancient engravings and sculptures.
Jammah Mosque
Royal Road, A1, Queen street www.jummahmasjid.org/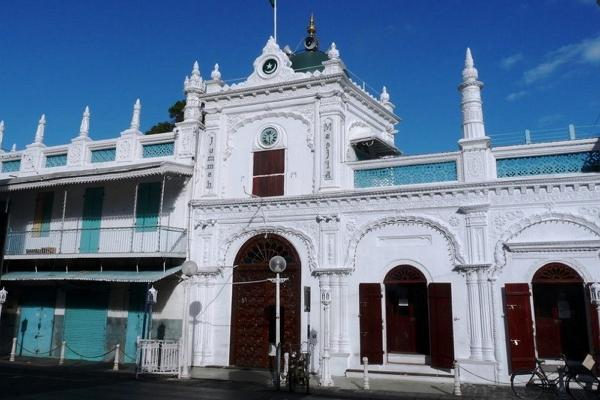 One of the main religious buildings in Mauritius, which arose in 1825 and originally served as a house of worship. It turned into an elegant white and blue palace in the classical Arabian style in 1853 and, starting from this moment, it became a place of power for Muslims living on the island. Jammah in Arabic means "Friday": on this day, Muslims gather in a mosque to hear a sermon and pray to Allah. The Jammah Mosque is so popular among the religious population of the island that Friday prayers are broadcast live on radio and local television.
Tomb of Blessed Laval
Le cornu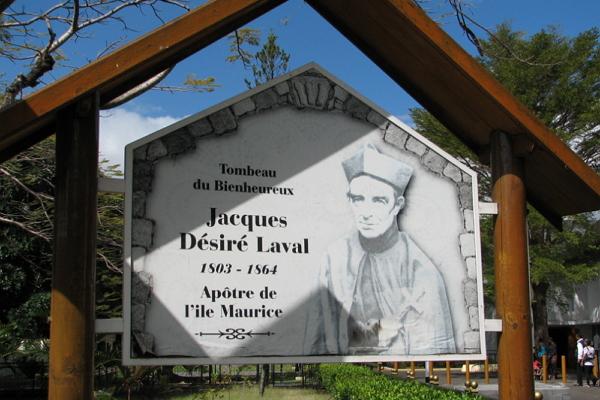 Jacques Desiree Laval is a French Catholic priest who came to Mauritius in 1841 as a missionary and, after 23 years of his ministry, converted more than 60 thousand islanders to Christianity. The parishioners of Laval were mostly uneducated locals whom the priest taught reading, writing, medicine and crafts. Laval died in 1864, and in 1979, during the visit of Pope John Paul II, he was consecrated. Pilgrims, who in crowds come to the tomb of the priest, believe that the plaster statue of Laval has miraculous power. Want to check if this is true or fiction - go to Le Cornu and look for a large white sign in French.
Near Port Louis: the best car routes
Botanical Garden Pamplus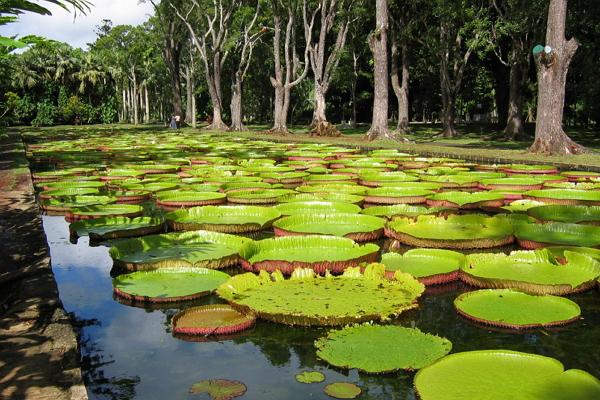 When you rent a car, do not forget to drop into one of the oldest botanical gardens in the world - the Pamplmus garden, founded by the French plant breeder Pierre Poivre in 1770. With great effort, the botanist brought seedlings of various exotic plants from Indonesia and the Philippines and planted them in Mauritius. First of all, visitors to the Pamplus garden go to the lake with giant water lilies covering the surface of the reservoir. Walking along the picturesque alleys of the park, pay attention also to the palm trees: about 80 of their species are represented in the garden, this is Pamplus's real pride.
Sugar factory
Beau Plan B18 www.aventuredusucre.com/fr/

After a walk through the botanical garden, Pamplus is worth a look at the sugar factory, now turned into an interactive museum with an interesting collection of exhibits. On the ground floor there are paintings and household items telling about the difficult life of slaves who worked on sugar cane plantations. The remaining floors and halls are devoted to sugar manufacturing technology. All technical processes are explained with the help of installations and interactive panels - everything is very clear and without complicated terms, so that even a child can understand the features of sugar production. The museum has a store where you can buy different types of sugar, sweets and rum locally produced.
Domaine le Pai
Les pailles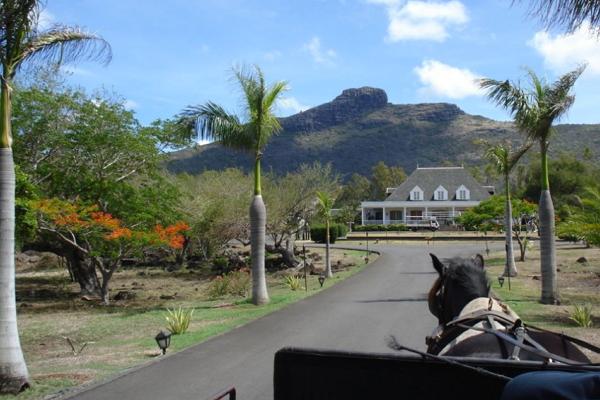 The Domen-le-Pai theme park appeared on the spot where, during the French expansion in Mauritius (then the island was called Ile de France), there was a sugar cane plantation. The atmosphere of the XVIII century is recreated in the park: visitors can stroll through the territory on horse-drawn carriages or take a ride on an old train. A tour of the Domaine les Pays includes a visit to the existing sugar factory, as well as a rum factory where you can sample Domaine Les Pailles Rum. An equally popular attraction of the park is the Spice Garden, shrouded in the incredible aroma of cinnamon, cardamom, nutmeg, basil, saffron and thyme. Finish a walk around Domen-les-Pays at one of the local restaurants, such as Indian Indra or French Clos Saint Louis. From Port Louis to the park can be reached in 10 minutes by rental car.
Food: atmospheric restaurants, cafes and bars
Lambic
Georges street 4 www.lambic.mu/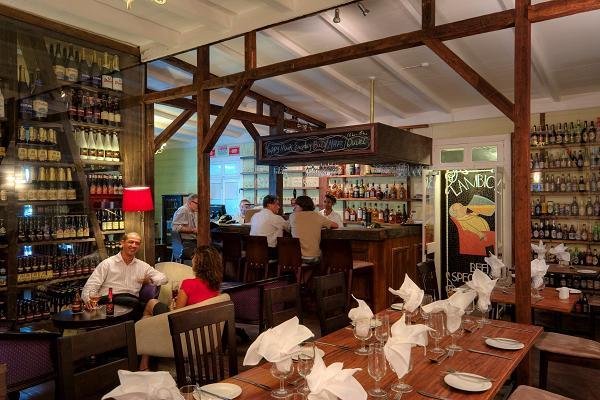 For dinner, the Lambic restaurant is perfect, impressing with its impressive collection of beers from around the world. The main menu pleases with a variety and interesting combinations of dishes (mussels are simply delicious). The portions are large, salads, for example, are served in large deep plates, so calculate your strength so that it is also enough for hot. The restaurant has a store where you can buy a bottle of beer you like.
Nando's
Sir William Newton street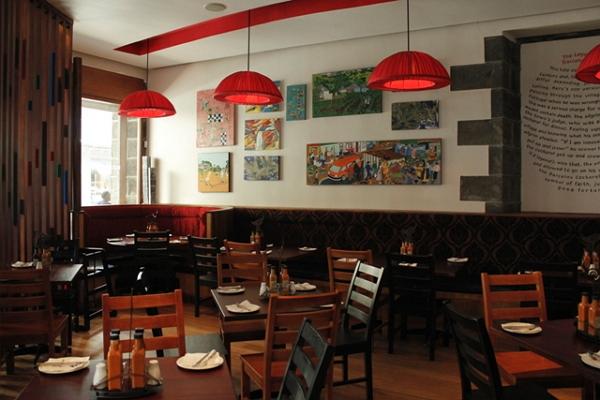 Nando's specialty is chicken in spicy piri-piri sauce, which is cooked on a fire and served with fresh vegetables. If meat dishes do not inspire you, then ask for a vegetarian menu - there are a couple of interesting positions. In general, a fairly cozy establishment with fast service and a good selection of dishes for every taste.
Tandoori express
Le Caudan Waterfront http://tandoori-express.restaurant.mu/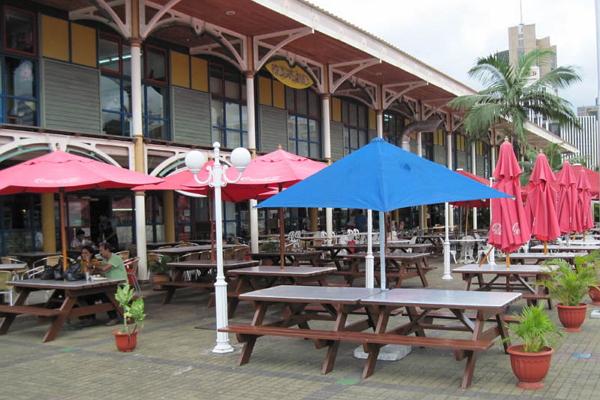 An inexpensive Indian restaurant where locals go for tikka masala chicken (fried chicken breast in a spicy tomato sauce) and naan cakes. If you are frightened by the extreme sharpness of the dishes, then ask the chef to add less spices - these are the requests of tourists in Tandoori Express are already used to. The restaurant itself is quite noisy, so ask for a table on the street.
Beer and spice
Astrolab Shopping Center, Waterfront www.beerandspice.com/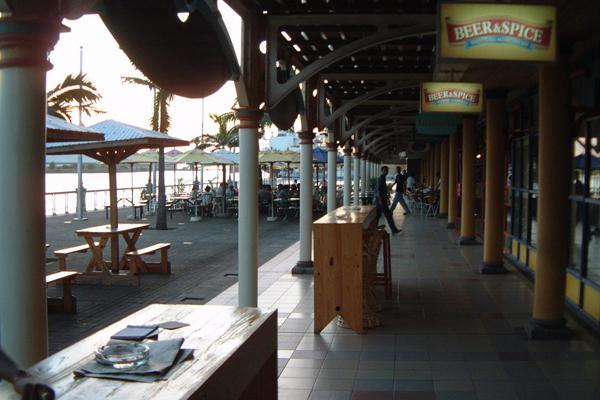 In the Beer and Spice menu you will not find gastronomic delights, everything is quite simple and clear: fresh vegetable salads, soups (try crab), pizza in a thin place, impressive portions of pasta and juicy grilled meat, which comes with a good portion of french fries. A separate chapter in the menu is Asian cuisine: one type of noodle, rice and assorted dishes called Magic Bowl. The bar card, as befits such institutions, consists of a wide variety of drinks, from freshly squeezed juices to sparkling wine. The magnificent view of the harbor forgives the restaurant excessive simplicity, which, however, cannot be called such a drawback.
Mamma Mia Che Gelato!
Le caudan waterfront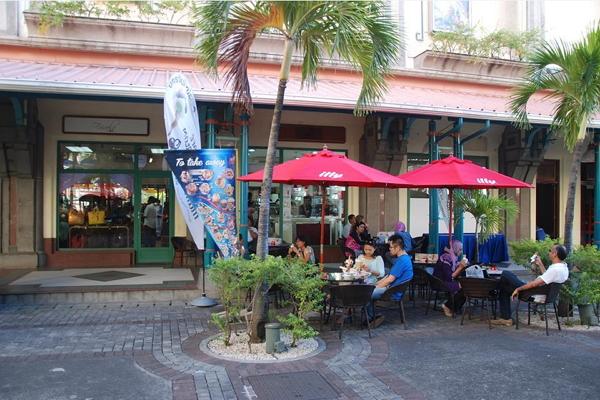 For homemade ice cream, crepes and chocolate waffles, come to Mamma Mia Che Gelato. The scent of cinnamon, vanilla and hot chocolate is floating in the air - it will not work out just coffee with a croissant. Ask for a few balls of ice cream in a glass or cone and take a table outside - the view of the Indian Ocean will add charm to your sweet break. The locals advise you to try almond cake, so you will have a reason to visit this place more than once.
Where to live: comfortable hotels in Port Louis
The Westin Turtle Bay Resort & Spa
Turtle Bay
+230 204 14 00 www.starwoodhotels.com/westin/index.html double room - from € 310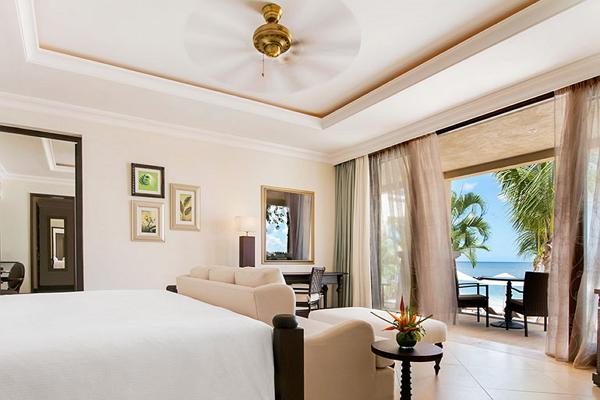 If on vacation you are not used to denying yourself coziness and comfort, then The Westin Turtle Bay Resort & Spa is just for you. Each room of the hotel has its own balcony with a bewitching view of the Indian Ocean, and a cozy patio where you can hide from the midday heat or arrange a romantic dinner. A tennis court, swimming pool, diving center, golf course and playground are on site. Of course, it was not without a spa: we advise you to set aside a day for relaxing treatments that will give a feeling of lightness and serenity. A nice bonus for guests who plan to rent a car: free parking is available on site.
Le Labordonnais Waterfront Hotel
Caudan Waterfront
+230 202 40 00 www.labourdonnais.com/ double room - from € 265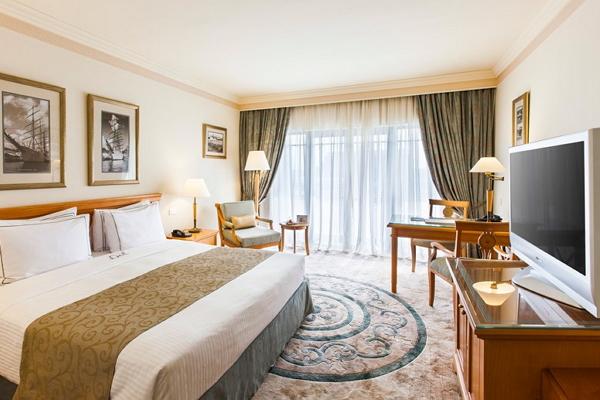 A luxurious hotel with ocean views and an excellent range of services that lovers of a comfortable stay will appreciate. The spacious rooms are decorated in pastel colors and feature balconies where in the evenings you can drink wine and enjoy magnificent views of the city. Hotel guests can use the spa center with a large swimming pool and gym, as well as try European and Asian dishes presented at local restaurants. For a cocktail, we advise you to drop by the Post Box bar, where you can have a great time with a glass of your favorite drink and listen to jazz. Car rental guests at Le Labourdonnais will be provided with free parking space.
Angsana balaclava mauritius
Turtle Bay
+230 204 18 88 www.angsana.com/en/ double room - from € 264

The Angsana Hotel is located 7 kilometers from Port Louis in a quiet location by Turtle Bay. Spacious suites, pleasant beige shades in the decor, large windows and balconies overlooking the picturesque garden. A great addition to your relaxation is a massage and sauna at the local spa. For couples in love, Angsana has special offers for a romantic getaway. The hotel staff is in awe of the comfort of the guests, so if, for example, you need a diet menu, then inform the reception at this and your request will be fulfilled. If you rented a car, then you will definitely be given a parking space (free of charge).
Le Suffren Hotel & Marina
Le Caudan
+230 202 49 00 www.lesuffrenhotel.com/ double room - from € 225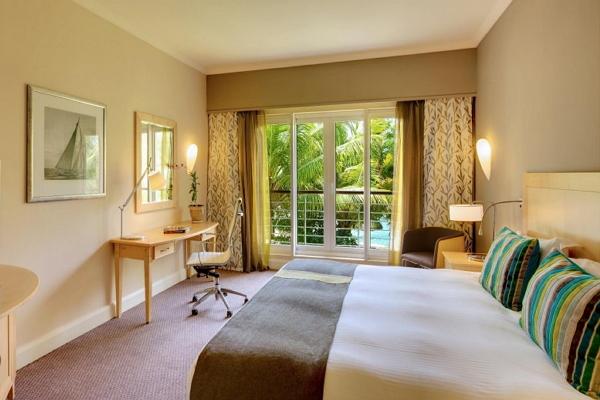 A cozy hotel on the Port Louis promenade. The bright rooms are decorated in a classic style. A nice detail - balconies are furnished with upholstered furniture. The hotel has its own artificial beach, framed by trees so that nothing interferes with the measured rest of the guests. There is also a spa, gym and swimming pool with a bar. If you travel by rental car, you can leave it in the free parking lot at the hotel.
Le Victoria Hotel
Coastal Road, Pointe Aux
Piments +230 204 20 00 www.beachcomber.co.za/Hotels/LeVictoria double room - from € 214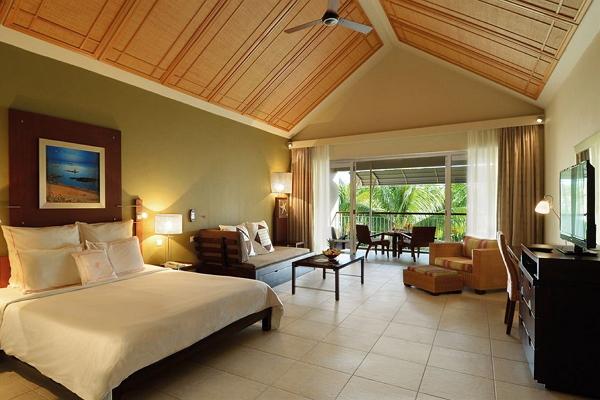 Four star hotel located between Grand Bay and Port Louis. The pretty rooms feature spacious balconies and patios. Le Victoria offers its guests a private beach, fitness center, tennis court, diving, bike rental and boat excursions with a transparent bottom. At sunset, do not forget to look into the Le Corail Bleu bar: the view of the Indian Ocean against the setting sun is bewitching. Among the advantages of the hotel is free parking, where you can leave your rented car.
Where to park a rented car in Port Louis
Car rental in Port Louis with BookingCar - profitable, convenient, simple!
In case of any problems associated with car rental in Port Louis, BookingCar will solve them as quickly as possible.
We will be with you 24 hours a day.
All you need is to contact us.
© Ellina Rudenko, 2016
Like this? Share in social networks: