Car rental in Palma de Mallorca
Bookingcar offers a wide range of car rental options in Palma de Mallorca
Here you can choose a car of any class that best suits your needs.
Our prices are one of the best prices on the market.
See for yourself!
Professional support
Our professional call center will help you understand all the intricacies of car rental. We guarantee full support throughout the rental period.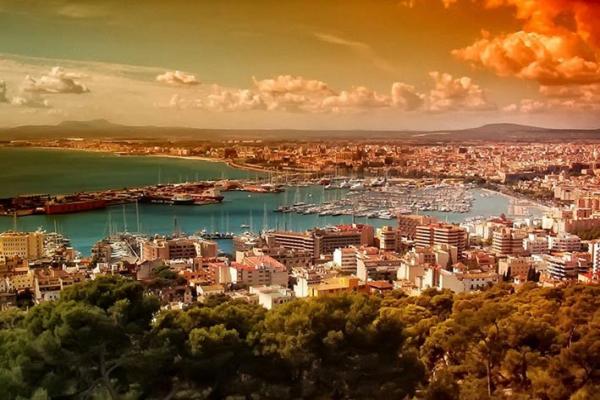 Palma de Mallorca is considered the main city in the Balearic Islands. It is the capital of the island of Mallorca and the archipelago, which consists of 4 islands. The city is located in a picturesque bay, which is considered the most beautiful in the world, and the beach is the longest in the entire archipelago. Many ships regularly arrive at the local port. From here you can go on a short trip along the Mediterranean Sea or just take a walk along the port, admiring the magnificent ships. The atmosphere is especially romantic in the evenings, when colorful lights of ships are visible in the nighttime abyss, and the water in the sea changes color. In Palma de Mallorca, in addition to beach activities, there are many attractions that are most convenient for exploring with a rented car.
Bookingcar recommends:
Car hire at Palma de Mallorca Airport
Airport Palma de Mallorca ( Palma de Mallorca Airport ) - download the scheme
IATA code: PMI
Location: 8 km from Palma de Mallorca
Official website: www.aena.es
Information: +34 (91) 321-10-00
The following rental companies operate at the airport: Enterprise Rent a car, Hertz, Avis, GoldCar Rental, EuropeCar, Sixt, Record Go. There are rental car desks at the airport exit. Paid and free parking is available near the airport.
What to see in Palma de Mallorca: interesting sights of the city
Cathedral
Placa de l´Almudaina www.catedraldemallorca.info/principal/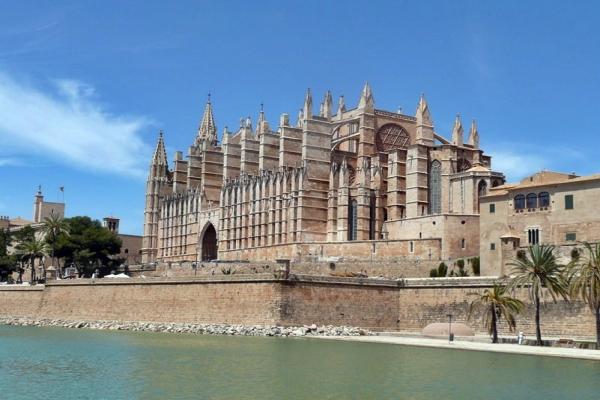 The cathedral in Palma de Mallorca is a unique structure that has been created over several centuries. This is a work of art that combines Gothic, romantic styles and Baroque. By the way, the famous Spanish architect Gaudi, at one time, also took part in the creation of the attraction. Interestingly, the cathedral has an underground parking area where you can leave a rental car. Upon reaching your destination, leave your car and get into the carriage, which will slowly take you throughout the cathedral. After exploring, you can stroll through the luxurious park area, sit by the fountain and take some pictures in the garden.
Belver Castle
Camilo Jose Cela http://castelldebellver.palma.cat/portal/PALMA/castelldebellver/castelldebellver_principal1.jsp?codResi=1

An interesting place for a walk will be Belvedere Castle, which was built by order of King Juame II. The road to the sights lies through many steps. However, this does not tire at all. Rising, you can admire the surroundings and sea views from a height. The castle is surrounded by dense forest, which makes this place mysterious. After exploring the castel, you can have a bite to eat in a small cafe and once again capture captivating views in your memory.
Llotja
Passeig Sagrera
971-71-17-05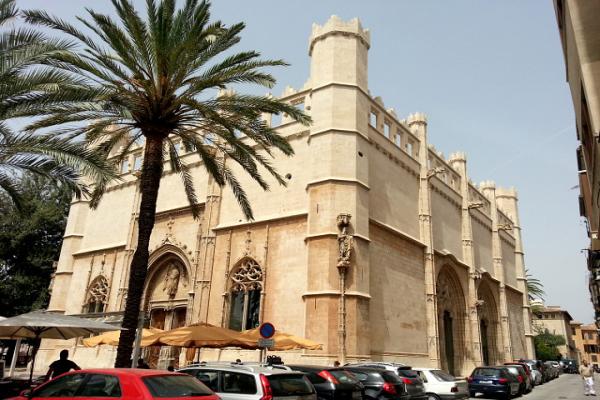 Llotja is a symbol of the medieval prosperity of the city. Initially, the building was supposed to be a trading exchange. However, trade disputes and conclusion of transactions here did not take long and subsequently the place was used as a granary. After a while, it was decided to re-equip the building and hold exhibitions and cultural events here. After renting a car, go to the cultural center of Palma de Mallorca to see the works of geniuses not yet recognized.
Es Baluard Contemporary Art Museum
Plaça Porta de Santa Catalina 10 http://www.esbaluard.org/en/#_=_

Lovers of contemporary art should definitely visit the Es Baluard Museum. A place of honor in the exhibition halls is occupied by the works of local artists who have already become famous. Expositions are often updated, so even if this is not your first visit to Palma de Mallorca, a visit to the museum will certainly leave a mark in your memory. By the way, the observation deck is equipped on the roof, climbing up to which you can take some memorable pictures and enjoy views of the city.
Palau march museu
Calle Palau Reial 18 http://www.fundacionbmarch.es/#_=_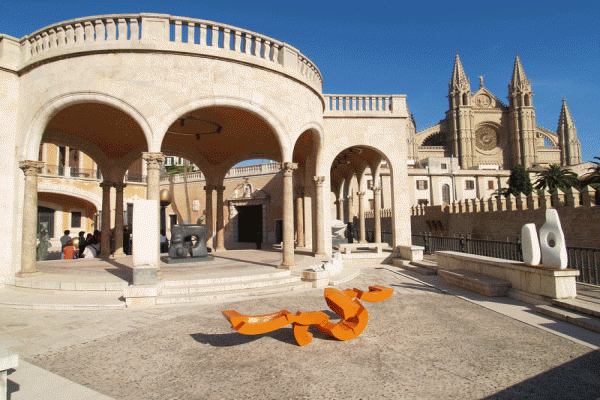 A must-see place is the Palau March Museum. On the ground floor are the works of Dali, on the second floor there are empty rooms from the Middle Ages with ancient decoration and household items. Each element of the room is imbued with the spirit of antiquity. Looking through the exhibits presented in the museum, you can feel the best features of the life of those times. If you plan to travel in a rented car, you can leave it in a convenient parking lot at the museum.
Near Palma de Mallorca: best car routes
Dragon Cave in Mallorca
Ctra. Cuevas s / n www.cuevasdeldrach.com/#_=_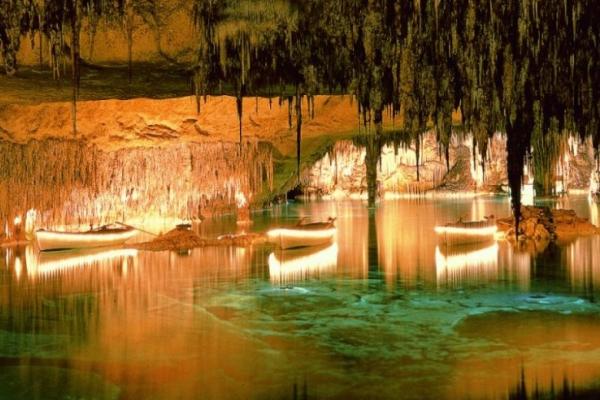 Truly an unusual and amazing attraction, you can call the Dragon Cave. Stalactites, grottoes, underground lakes can amaze anyone. By the way, shows are regularly held on Lake Martel. Artists swim in special boats with musical accompaniment and lighting effects. The acoustics in the caves are quite peculiar, therefore, at first glance, the usual melody here sounds in a special way. The cave is secretly divided into several rooms. Among which is the Well of vampires. It will be especially interesting to visit the observation deck. In general, the tour of the Cave lasts a little over an hour.
Valldemossa
Mallorca, Valldemossa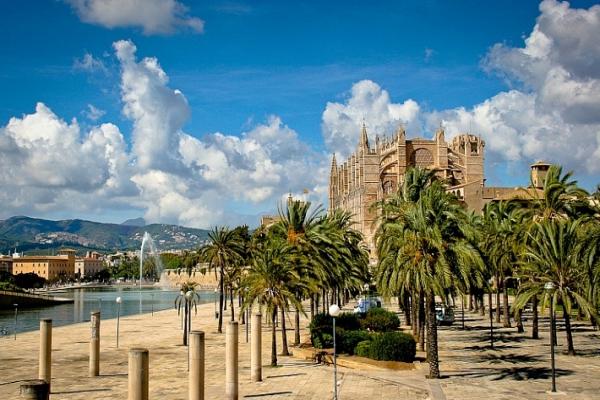 Inspired by the views of the caves, rent a car and go to the small town of Valldemossa. Walking around the city will set you up for a lyrical mood. Everything here is saturated with antiquity and tranquility. It seems as if time has stopped in these places, and technological progress has not left an imprint on local attractions. Despite the fact that the city is small, there is something to see and what to do with yourself. For example, you can visit the Cartesian monastery, the church of St. Bartholomew and the observation deck, which overlooks the famous mountains of Serra de Tramuntana. By the way, Chopin lived in the Carthusian monastery. To the attention of tourists are presented his rooms, the decoration of which has been preserved since the life of a genius.
Alfabia Gardens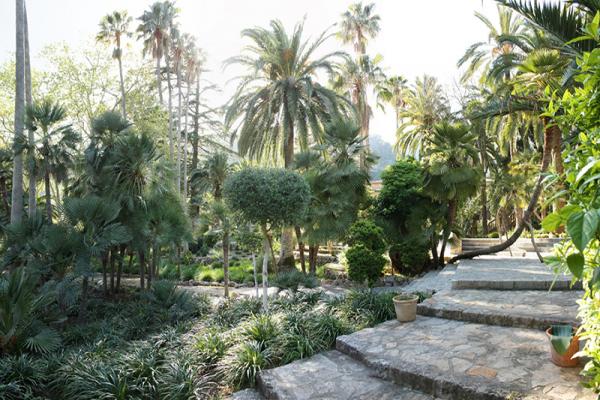 Alfabia Gardens is a traditional island estate. The building itself and the landscape gardening area are equally delighted. The gardens themselves are a unique composition of lemon and orange trees, palm trees, poplars, jasmine. There are many natural lakes and an alley of 72 columns and 24 fountains that form the "play of water." The place is located just 17 km from Palma de Mallorca. Travel time will not pass noticeably, because your eyes will be mesmerized by beautiful landscapes.
Cape Formentor
Pollença, Illes Balears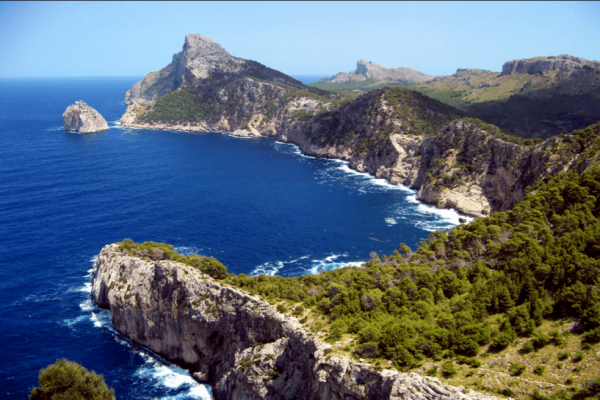 If nothing inspires you like beautiful landscapes, rent a car and drive to Cape Formentor. Views can really drive you crazy: sheer cliffs covered with forests, blue-blue sea, snow-white beach with clear water. But that is not all. Here is an old lighthouse, which was built one of the first in such a difficult to reach area and a watchtower dating from the 16th century. By the way, there is a small hotel near the cape where you can spend several days admiring the surroundings.
La Granja Manor
Vial ses rotgetes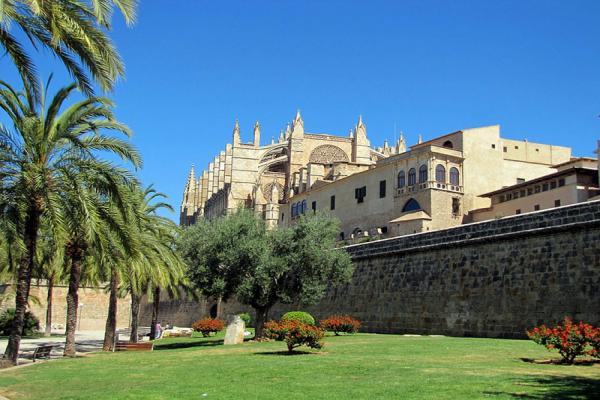 The estate of La Granja can also be called a museum. Indeed, in addition to luxurious gardens and master rooms with lavish decoration, there are entire platforms where they weave lace and create products from ceramics and glass. In individually furnished rooms, you can taste traditional products made according to old recipes by local residents. For example, wine, sweets, cheese and much more. Twice a week there are performances. If you can't catch this sight, then you can stay in a restaurant or have a small picnic.
Food: atmospheric restaurants, cafes and bars
Wine Industry Wine Bar
Carrer de Pou 31 www.wineindustry.es/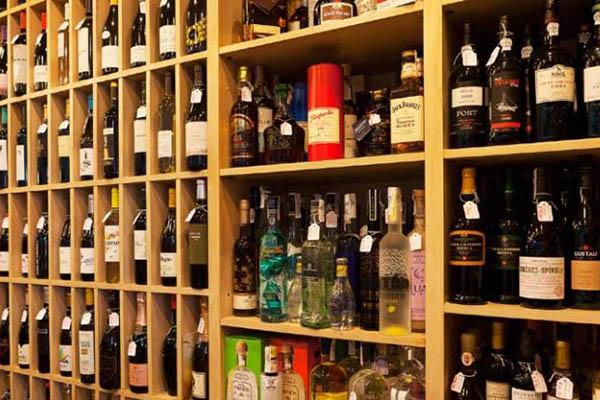 Traveling to the sights of Palma de Mallorca with a rental car, take a tasty break in the small cozy Restaurant Wine Industry Wine Bar. Here are European and Mediterranean cuisines. The name of the restaurant was not given in vain - this place is famous for delicious wine. The atmosphere has a long stay here. Even if you plan to have a quick bite to eat, be sure that until you try several sorts of wines and original snacks, you won't leave here. Wine Industry Wine Bar has a certificate of quality, which is an indicator of good service and delicious dishes.
Temple natura
Temple 4 | Carrer del Temple 4 bajos www.templenatura.com/#_=_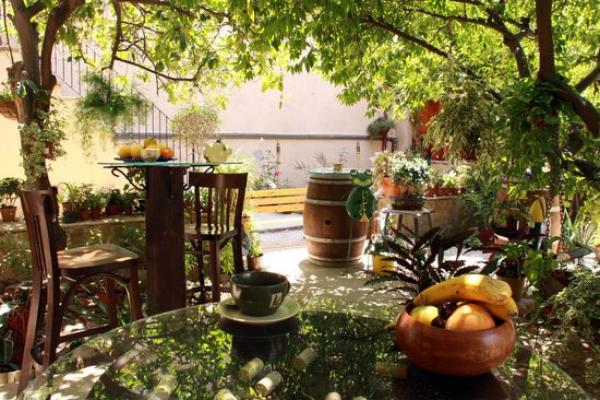 Fans of Mediterranean and vegetarian cuisine, gluten-free dishes can enjoy a delicious meal at Temple Natura. Interestingly, the menus here are updated every day, depending on what fresh products are available. In the backyard there is a small garden where you can walk, waiting for the order. The facility is suitable for both breakfast and a hearty dinner.
Lorien
Caputxines St., 5 www.sauep.com/#_=_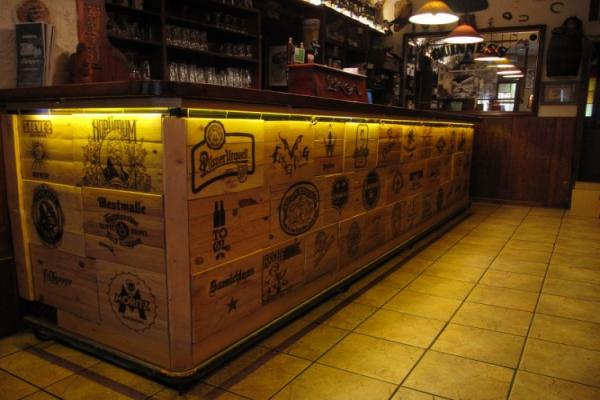 When strolling through the old town in the evening, be sure to check into the cozy Lorien bar. This is a real paradise for beer lovers. Perhaps, not even a week will be enough to try the entire available assortment. In the cooking process, various techniques and recipes are used, so the taste is completely unique. As an appetizer, you can take tapas. By the way, a bottle of craft beer will be a great gift brought from Palma de Mallorca.
La taperia bar de tapas
Montenegro 10 www.la-taperia.es/#_=_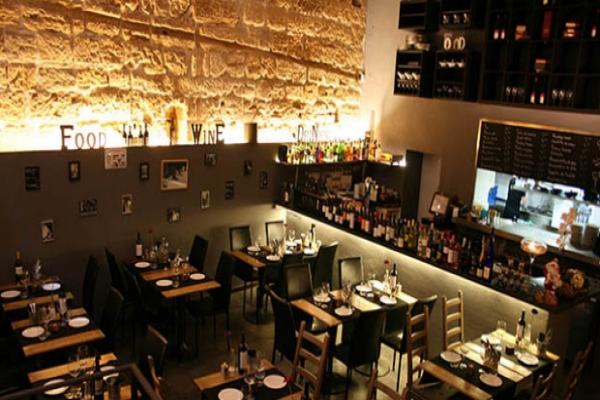 At La Taperia Bar de Tapas, you can enjoy lunch or dinner. The menu offers dishes of Spanish and Mediterranean cuisine. The institution is located in the city center, which means walking in the vicinity of Palma de Mallorca will not be difficult to find. Here is a wide selection of tapas for every taste, as well as many original dishes. When making your choice, be sure to ask the waiter for advice. By the way, the institution has a parking place where you can leave a rented car.
Adrian quetglas
20 Passeig de Mallorca http://adrianquetglas.es/#_=_

If you value an original approach to cooking and serving, for an unforgettable experience, take a look at Adrian Quetglas. For each meal, unique sets are offered, the dishes in which are correctly selected according to all the rules of proper nutrition. The list of must-have dishes includes cod with a sparkle of eggplant, herbs and olive oil, as well as tuna with green zucchini in coconut sauce. Desserts deserve separate praises: moderately sweet and not fatty.
Where to live: comfortable hotels in Palma de Mallorca
Hotel armadams
Marques de la Cenia 34
+34 971 22 21 21 www.hotelarmadams.com/ double room - from € 94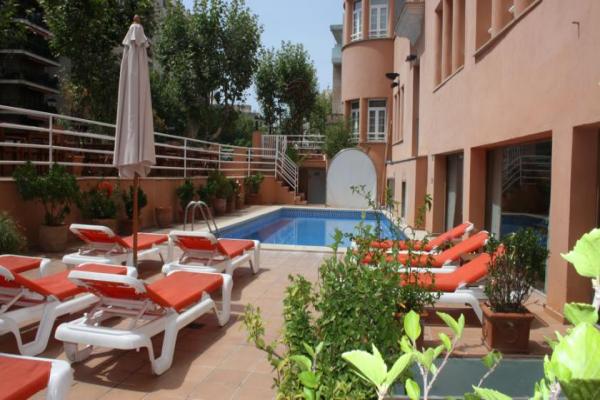 The hotel is located near the city center, and the rooms offer beautiful views of the city. At your service are provided: pool, fitness center, restaurant, spa treatments, jacuzzi. The staff will make sure that you and your children feel comfortable here. By the way, if necessary, you can use the services of a nanny. Note to travelers on rented cars - you can leave the car in the parking lot at the hotel.
Bq augusta
Cami del Corb Mari, 22
+34 971 70 08 13 www.bqhoteles.com/es double room - from € 89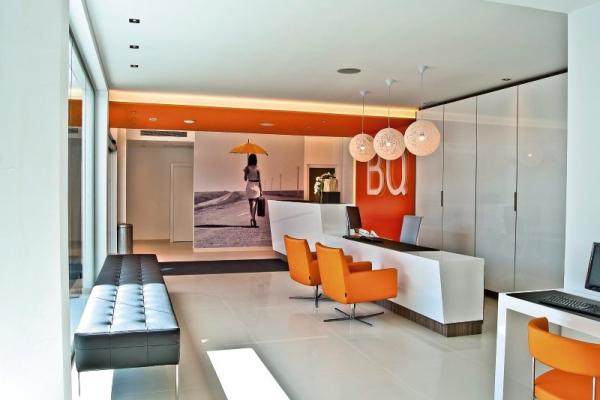 BQ Augusta features interesting design solutions. At first, it might seem that you are in the Spanish office, but looking around, it becomes clear that you are in a fashionable hotel. Despite the non-standard interior, the atmosphere is cozy, and bright colors cheer up and fuel interest. During your stay at BQ Augusta, you can use the conference room, dry cleaning, pool, kitchenette.
Hotel Sercotel Zurbaran
Carrer de Josep Villalonga, 16
+34 971 22 17 71 www.hotelzurbaranpalma.com/ double room - from € 129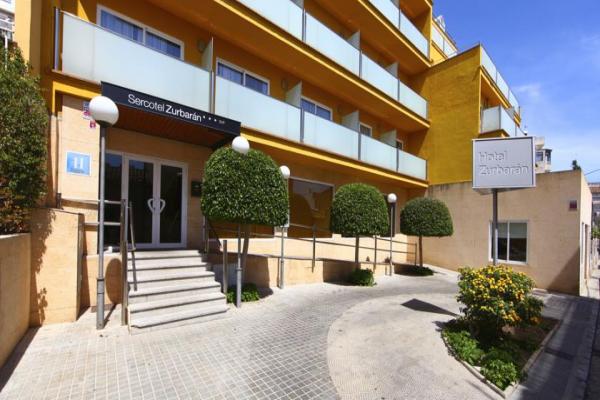 The advantage of the Sercotel Zurbaran is its favorable location. Everything you want is within walking distance. Here, extremely helpful staff will help solve any of your problems. This is a hotel that you want to return to again and again. For tourists, there are all amenities: spacious, well-equipped rooms, balconies with city and sea views, a restaurant and free parking where you can leave a rental car. Sercotel Zurbaran's staff is multilingual, so there will be no misunderstanding with an understanding of the necessary information.
Hotel mirablau
Carrer de Dina Moore, 6
+34 971 57 60 90 www.mirablauhotel.com/RU/hotel.html double room - from € 148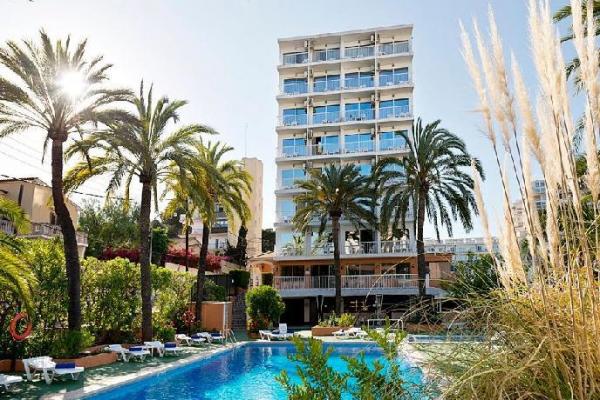 Hotel Mirablau is located 500 meters from the beach, and the pricing policy is many times more attractive than that of nearby hotels. Nearby is a huge shopping center and several restaurants, bars. In addition to basic services, tourists can use the business center and tennis court. It is always quiet, there is no urban noise and fuss.
Hm balanguera
Carrer de la Balanguera, 37
+34 971 45 61 52 www.hmbalanguera.com/ double room - from € 143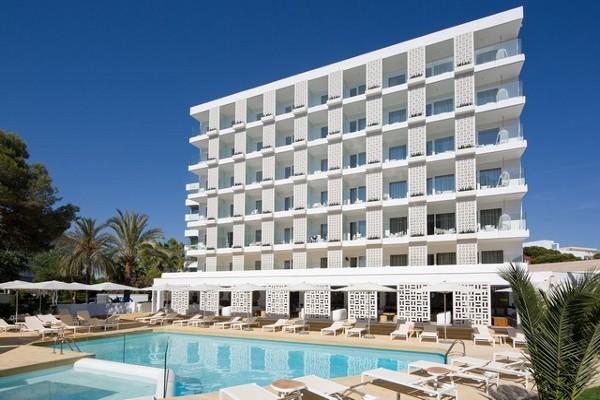 The first thing that catches your eye is the unusual and stylish interior of the institution. The rooms are simple but have a special charm. HM Balanguera is located close to major attractions. If you plan to explore the surroundings to the maximum, rent a car, and you can leave it in the parking lot at the hotel. Other facilities include a swimming pool, laundry facilities, a conference room and a complimentary breakfast.
Where to park a rented car in Palma de Mallorca
Car rental in Palma de Mallorca with BookingCar - profitable, convenient, simple!
In case of any problems related to car rental in Palma de Mallorca, BookingCar will solve them as quickly as possible.
We will be with you 24 hours a day.
All you need is to contact us.
© Anastasiia Voloshina , 2016
Like this? Share in social networks: