Bookingcar offers a wide range of car rental options in Norway
Here you can choose a car of any class that best suits your needs.
Our prices are one of the best prices on the market.
See for yourself!
Professional support
Our professional call center will help you understand all the intricacies of car rental. We guarantee full support throughout the rental period.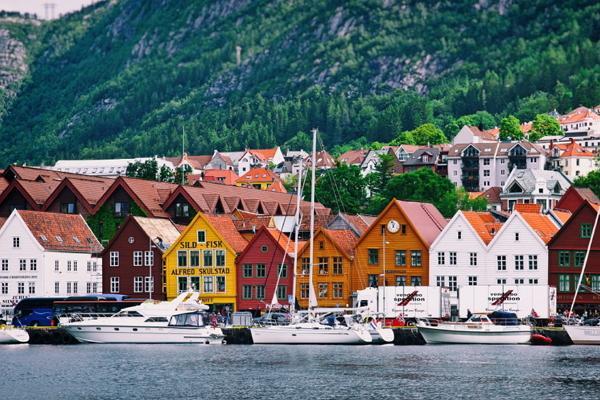 Traveling in Norway is first of all an acquaintance with its nature. Fjords, waterfalls, dense forests and picturesque valleys - you will not find such beauty anywhere in the world, such enchanting views can only be seen here. A trip to the Norwegian fjords will be unforgettable if you rent a car and choose a route that runs through charming villages and small towns, where locals cherish their traditions and lead an original lifestyle.
Popular cities:
Bergen
Stavanger
Tromso
Trondheim
Holidays in Norway
Fjords
Hardanger Fjord
The fjord is surrounded by rocky mountains, from which magnificent waterfalls fall, the most famous of them is Wöhringssossen waterfall (height 145 m). The fjord is known for its orchards that bloom in spring. You can get to the Hardanger Fjord from Bergen by rental car.
Geiranger Fjord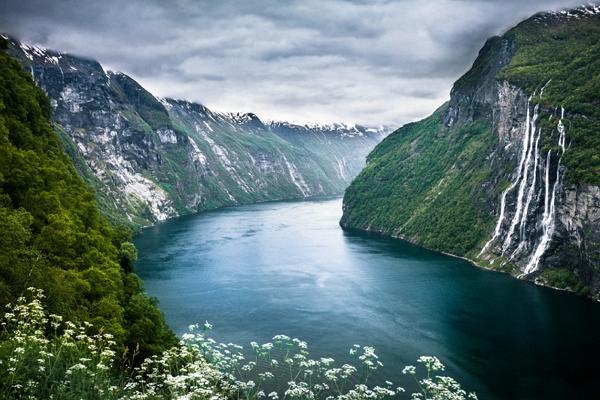 Waterfalls, steep cliffs up to 1,400 meters in height and abandoned farms that can be reached on rope ladders - all this you will see when you are on the Geiranger Fjord. At the foot of the village is Geiranger, where you can visit the Museum of the Fjords, telling the history of this unique area.
Luce fjord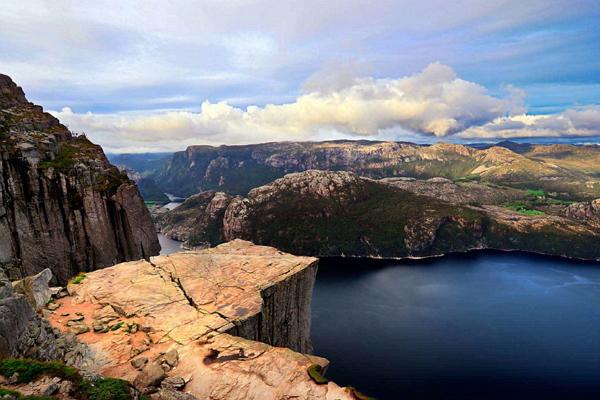 Driving in a rented car along the scenic Rüfülkkevegen road, you will find yourself at the Lucefjord. The main attraction is the huge Prekestulen Cliff (height 604 m) with an area of ​​25 by 25 meters. We especially recommend this place to those who are climbing and want to conquer another peak.
Rules of the road, parking, toll roads
Toll roads
There are about 45 toll roads in Norway. Entry to the center of some cities is also paid: Oslo, Bergen, Stavanger, Namsus, Berum, Kristiansand and Tonsberg.
Special Pay Roads
Svinesund Bridge (704 m long) - a bridge passing over the Idde fjord of Swinesund Bay on the border of Sweden and Norway. It is part of the E6 Gothenburg - Oslo road. The bridge has two lanes in each direction.
Speed ​​mode
In the village - 50 km / h
Outside the village - 80 km / h
On the motorway - 100 km / h
Alcohol
The maximum allowable level of alcohol in the blood is 0.2 ‰ .
Parking
On weekdays, parking on the city streets is paid. The system of automated parking is widespread: you park the car, buy a parking ticket and put it under the windshield. There are also underground parking and garages (P-hus), which are paid at the exit.
Emergency and referral services
Single phone number for police, ambulance, fire service - 112
Roadside assistance - 222-320-85, 810-005-05
Car rental with BookingCar - profitable, convenient, easy!
In case of any problems associated with the rental car, BookingCar will solve them as quickly as possible.
We will be with you 24 hours a day.
All you need is to contact us.
© Ellina Rudenko, 2015
Like this? Share in social networks: