Car rental in Netherlands
Bookingcar offers a wide range of car rental options in the Netherlands
Here you can choose a car of any class that best suits your needs.
Our prices are one of the best prices on the market.
See for yourself!
Professional support
Our professional call center will help you understand all the intricacies of car rental. We guarantee full support throughout the rental period.
The Netherlands (the unofficial name is Holland) is one of the most picturesque states of Western Europe, associated with ancient mills, colorful flowering fields and painted wooden shoes. You can come to the Netherlands at any time of the year and spend unforgettable vacations here, which will always be pleasant to remember, which you will want to repeat more than once. Having rented a car, you can go on a wonderful journey around the country, see large cities and small original villages where the Dutch traditions and customs are carefully preserved.
Holidays in the Netherlands
Picturesque parks
Madurodam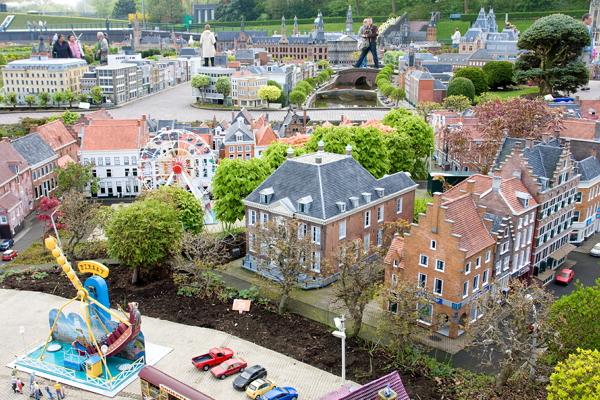 The Madurodam miniature park is located in one of the Hague districts - in Scheveningen. It is a model of a typical Dutch city at a scale of 1:25. Thanks to interactive equipment, park guests can, for example, load containers onto a container ship at the port of Rotterdam or land a plane at Schiphol Airport. If you are driving from Amsterdam in a rented car, then it will take you about an hour to get to the road.
Keukenhof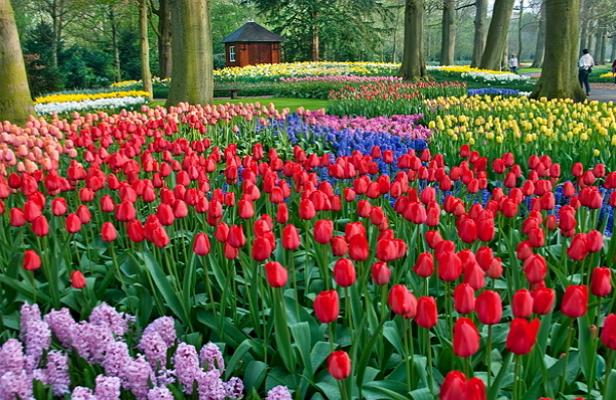 Royal flower park in the town of Liss. It is famous for its tulip fields, on which about 100 species of flowers grow. The park opens to visitors from approximately the 20th of March and runs until the 20th of May. At the end of April, the Flower Parade is held here, turning the Keukenhof into a real flower kingdom.
Rules of the road, parking, toll roads
Toll roads
The Netherlands does not provide for road tolls. The fare is paid only through some tunnels.
Special Pay Roads
The Westerschelde Tunnel (6.6 km long) is one of the safest tunnels in Europe, connecting the cities of Terneuzen and Goes. You can pay by cash or credit card.
The Kiltunnel Tunnel (901 m long) is a tunnel passing through the city of Dordrecht.
Speed ​​mode
Settlement - 50 km / h
Outside the village - 80 km / h
Highway - 100 km / h
Motorway - 130 km / h
Alcohol
The maximum allowable level of alcohol in the blood is 0.5 ‰ .
For drivers with less than 5 years of experience, the permissible alcohol level is 0.2 ‰ .
Parking
Parking is prohibited near yellow and black and white borders.
Types of parking:
P-Zone parking - small city parking. To pay, you need to purchase a coupon, which are sold in special machines in gray or yellow, located on the side of the road;
P + R parking lots - intercepting parking lots on the outskirts of the city. When paying for parking, an OV-card is issued, on which you can drive to the city center for free and return back to the parking place;
Blue Zone parking - to pay for such parking you need to buy a parking disk, which shows the parking time. The disc can be found in shops, newsstands and police stations.
Emergency and referral services
Single phone number for police, ambulance, fire service - 112
Reference telephone and address service - 118
Road Service - 0888
Car rental with BookingCar - profitable, convenient, easy!
In case of any problems associated with the rental car, BookingCar will solve them as quickly as possible.
We will be with you 24 hours a day.
All you need is to contact us.
© Ellina Rudenko, 2015
Like this? Share in social networks: