Bookingcar offers a wide selection of car rental options in Montenegro
Here you can choose a car of any class that best suits your needs.
Our prices are one of the best prices on the market.
See for yourself!
Professional support
Our professional call center will help you understand all the intricacies of car rental. We guarantee full support throughout the rental period.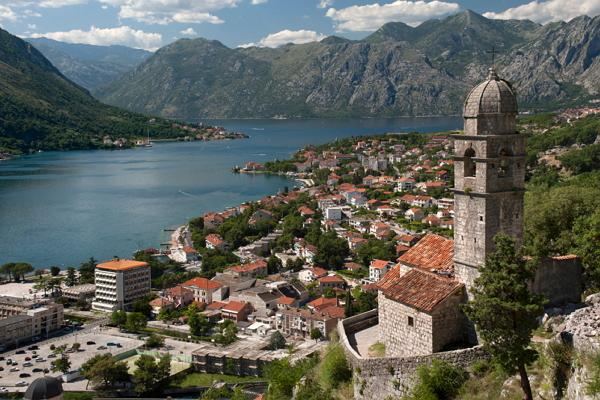 Montenegro can be a good option for those who want a cheap vacation on the coast and at the same time get an unforgettable experience. Montenegro is good for its beaches, enchanting natural views and an atmosphere of tranquility and leisureliness. If you do not like to sit in one place for a long time and want to combine a beach holiday with a trip to the cities of Montenegro, then the best option is to use a car rental service. So you will see much more than traveling by public transport.
Holidays in Montenegro
Resorts with the best beaches
Sveti Stefan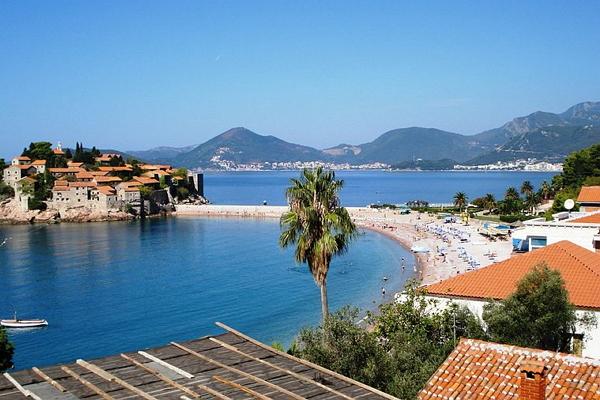 The famous island hotel, a corner of luxury and bliss in the Adriatic Sea, located just 5 kilometers south of Budva. The island is connected to the land by the isthmus, which arose as a result of the washing up of gravel in several layers. Outwardly, Sveti Stefan resembles a medieval fortress, but in reality it is a luxury hotel complex with antique-style buildings. Perfectly clean beach with pink pebbles is open only to hotel guests. On the other side of the isthmus, the same beach is open to all comers.
Petrovac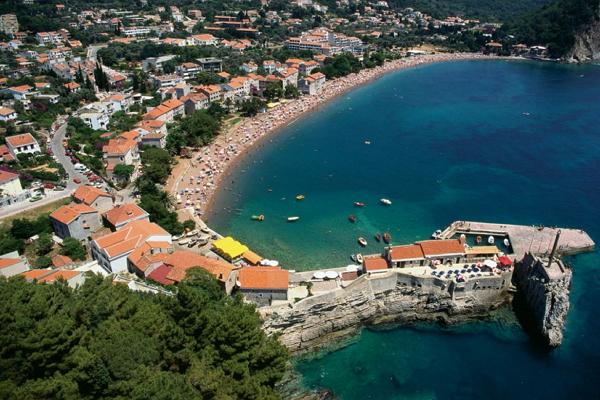 A small resort town located in a picturesque bay and surrounded by olive groves and pine forests. The sand here has a beautiful reddish-golden hue. One of the main attractions of Petrovac is the Castello fortress, where the Museum of Roman Mosaic is open. From the city beach on a catamaran you will reach two neighboring islands - Katic and Holy Week. Petrovac can be reached in an hour by car from Tivat Airport.
Becici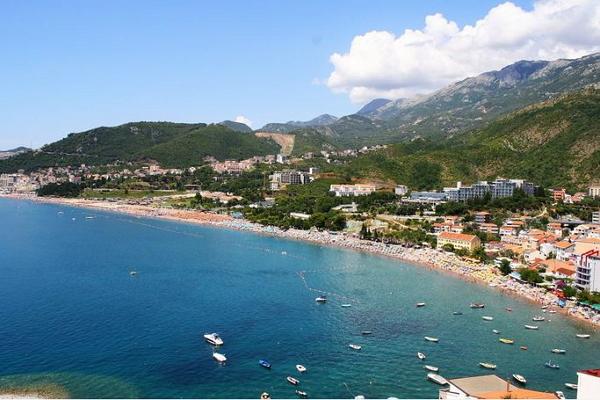 A small town 4 kilometers from Budva. A long pebble beach, a lot of vegetation, comfortable hotels and a huge selection of entertainment - all this makes Becici a great place for a wonderful vacation. The city has a developed infrastructure, most hotels have their own parking lots, so if you plan to get to Becici in a rented car, then you will not have problems with parking.
Rules of the road, parking, toll roads
Toll roads
There are no toll roads in Montenegro. Only the passage through the Sozin tunnel and the ferry crossing through the Boka Kotor Bay are paid.
Special Pay Roads
The Sozina Tunnel (4.2 km long) is part of the E80 motorway and is located north of the city of Sutomore. The maximum speed in the tunnel is 80 km / h.
Speed ​​mode
In the village - 50 km / h
Outside the village - 80 km / h
By road - 100 km / h
On the highway - 130 km / h
Alcohol
The maximum allowable blood alcohol level is 0.3 ‰ .
Parking
Almost all parking in the cities of Montenegro is paid. There are parking lots equipped with a barrier and a cabin with a controller. Unequipped parking lots with special markings also work, you can pay for them using coupons (they are sold at newsstands), which are placed under the windshield of the car.
Emergency and referral services
Police - 122
Fire Service - 123
Ambulance - 124
Roadside Assistance - 1281
Car rental with BookingCar - profitable, convenient, easy!
In case of any problems related to car rental, BookingCar will solve them as quickly as possible.
We will be with you 24 hours a day.
All you need is to contact us.
© Ellina Rudenko, 2016
Like this? Share in social networks: