Bookingcar offers a wide selection of car rental options in Milan
Here you can find a car of any class that best suits your needs.
Our prices are one of the best prices on the market.
See for yourself!
Professional support
Our professional call center will help you understand all the intricacies of car rental. We guarantee full support throughout the rental period.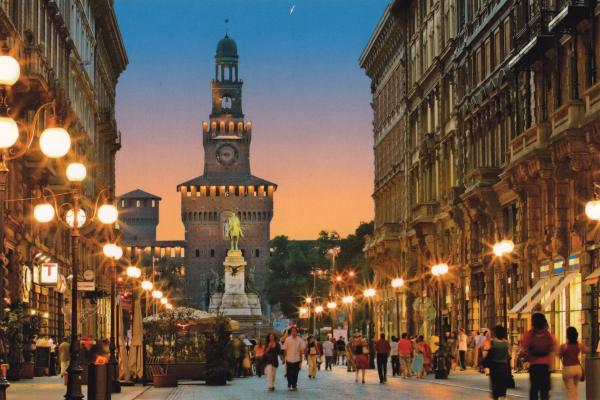 No matter what time of year you go to Milan, you will certainly be in love with this city. Here, historical sights and modern buildings are organically combined. Rainy gray or sunny and warm - Milan regularly passes through thousands of tourists. Someone is fascinated by architecture, some - by the variety of restaurants and delicious food, and someone is crazy about luxury shopping. One way or another, to understand what exactly attracts you to this beautiful city, you need to linger here longer. To make your trip rich and vibrant, rent a car and enjoy the surroundings. Whatever your tourist route, remember that you should definitely go up to the observation deck to see the city from above, listen to the opera in La Scala,
Bookingcar recommends:
Car hire at Milan Airport
Airport Milan Malpensa ( Milano Malpensa Airport ) - terminal circuit
IATA code: MXP
Location: 45 km from Milan
Official website: www.milanomalpensa-airport.com
Information: +39 (02) 232-323
The following companies provide car rental services at Milan Airport: Sicily by Car, Avis, Budget, Dollar, Hertz, Europcar, Locauto, Maggiore, Sixt, Gold Car, Thrifty. Car rental desks are located in the arrivals hall. There are also 5 parking zones near the airport.
What to see in Milan: interesting sights of the city
Duomo
Piazza del duomo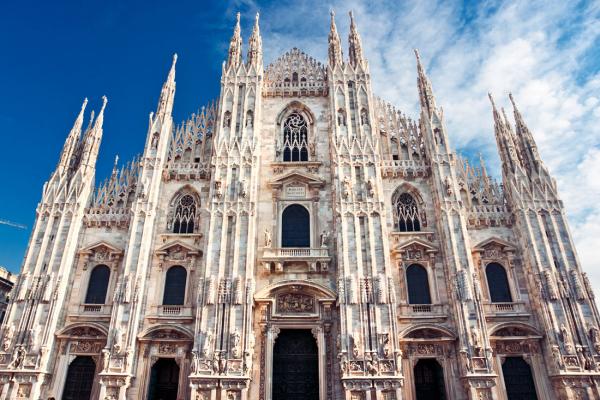 It is difficult to find a person who at least once did not see the Duomo. Brochures of travel agencies, brochures are literally full of fascinating pictures. And no wonder. Live Cathedral looks majestic and pompous. From the first minutes, the scope of the architectural structure captures. Lacy marble trim, precision of shapes and impeccability in every square centimeter - all this is the Duomsky Cathedral. The interior of the temple affects no less than the exterior. The ceilings here seem too high, the columns elegant, and the stained glass windows mysterious. After a tour of the temple, be sure to climb the roof. An additional charge of emotions is guaranteed to you.
La scala
Via Filodrammatici, 2 http://www.teatroallascala.org/en/index.html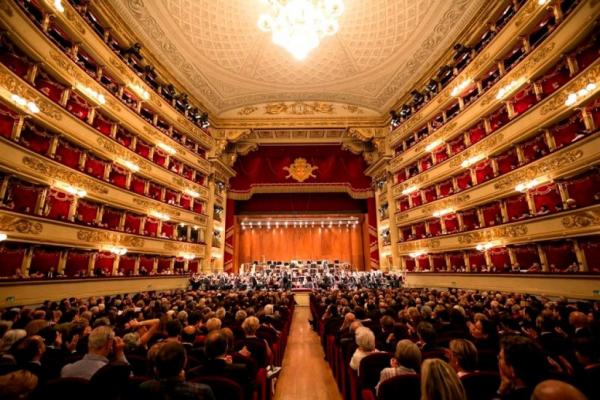 La Scala Opera House is considered the most famous in the world. Invariably, every connoisseur of beauty conceals in his soul a dream to get to the show. The interior of La Scala is a combination of grandeur and luxury. The walls are decorated with stucco molding with gilding, the chairs are upholstered in velvet, an elegant scene is reflected in the mirrors. World celebrities, politicians, members of noble families gather for a performance in the theater. If you want to see the sight with your own eyes, book a ticket in advance, rent a car, put on a tuxedo or dress on the floor and confidently go to the most unforgettable performance.
Museum of Science and Technology Leonardo da Vinci
Via San Vittore, 21 www.museoscienza.org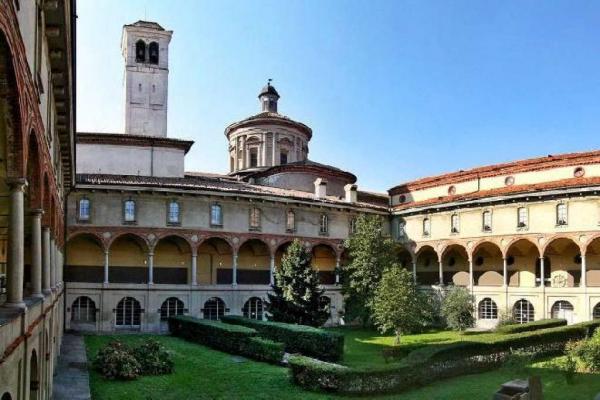 The Leonardo da Vinci Museum of Science and Technology is one of the most vibrant and informative museums in Milan. It is located in an ancient monastery. There are many exhibits in the pavilions and in the open air. Among the exhibits that particularly attract attention are sailing ships, airplanes, submarines, elements of the transatlantic liner. Of course, visitors are mostly interested in the exhibition of inventions by Leonardo himself.
Gallery Ambrosiana
Piazza Pio XI, 2 http://www.ambrosiana.eu/cms/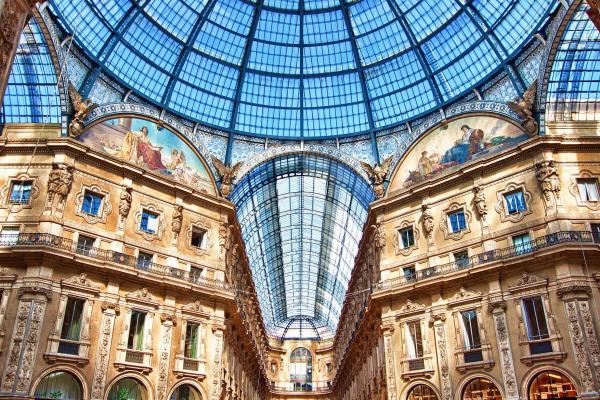 At the beginning of the XVII century, in the exquisite archbishop's castle was opened the art gallery of Ambrosiana, in which Leonardo da Vinci devoted an entire exposition. Here are presented not only the famous canvases of a genius and his followers, but also the originals of manuscripts. In addition, the works of Caravaggio, Raphael, Titian are kept in the old halls. In the courtyard of the museum you can see sculptures and objects of outstanding personalities significant for history, including Bonaparte's gloves and Lucretius Borgia's jewels.
Sforza Castle
Piazza Castello http://www.milanocastello.it/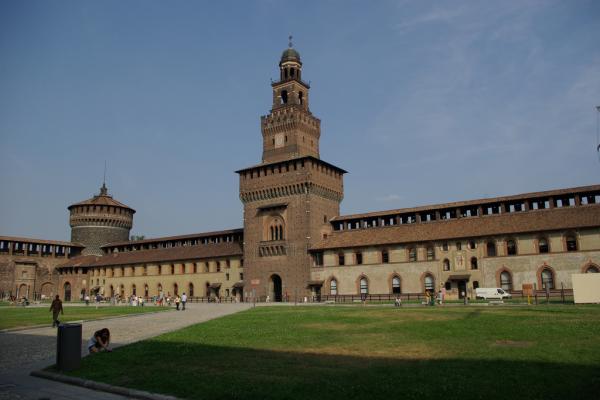 When renting a car, do not forget to visit the Sforza Castle. After all, Milan is not only numerous galleries, museums and cathedrals, but also castles of amazing beauty. Many tourists who have already visited this attraction claim that it clearly reminds them of the Moscow Kremlin. During a tour of the castle, you will have the opportunity to see the busts of famous Italians, a hall devoted to the works of Leonardo da Vinci, furniture and household utensils of rich nobles, a collection of musical instruments.
Around Milan: Best Car Routes
Monza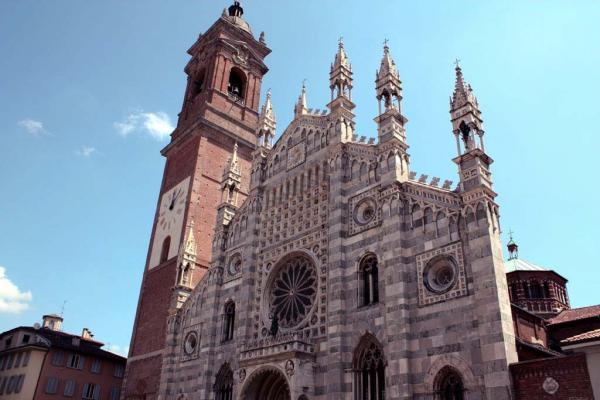 The town of Monza is known to the world for the fact that it is here that Formula 1 races are held. Under Frederick Barbarossa, he was considered the residence of the Italian kings. One day is enough to visit Monza. Be sure to visit the Cathedral of St. John the Baptist, which is considered the main architectural monument, the Iron Crown Museum, which houses medieval masterpieces of jewelry, the Church of the Holy Martyr Peter, which in XIV became the outpost of the Inquisition. At the end of your stay here, take a stroll through the fashionable city center and dine at the local restaurant.
Bergamo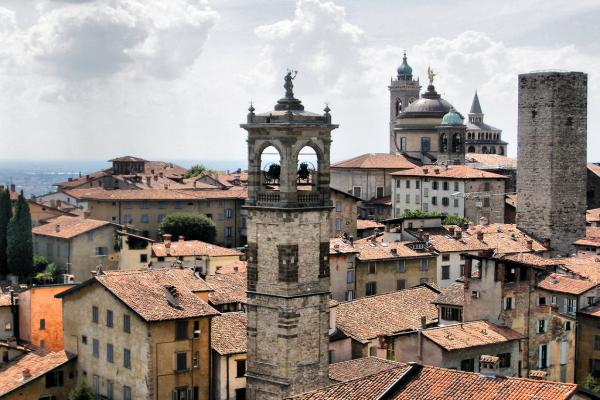 Having rented a car, go to the town of Bergamo. It is located in the Po River Valley, surrounded by the Alps. Here, the Venetian and Milanese styles are miraculously combined. Locals divide the city into lower and upper. Most of the excursions take place in the upper city, which is considered the religious and administrative center. Arriving in Bergamo, be sure to visit the theater of Gaetano Donizetti, the church of St. Bartholomew. It is also worth visiting the mausoleum of the commander Bartolomeo Colleoni and strolling along the Old Square, which is considered the heart of the city. After seeing the main attractions, climb the old bell tower to see the city from the other side.
Lake Como
Lake Como is not just a picturesque place where tourists come to enjoy the beauty of nature. Often there are conferences of international level, congresses, business meetings. Newlyweds hold wedding ceremonies, and someone spends birthdays or other significant holidays. The lake has developed infrastructure. Here you can stay for a couple of days, rent a luxurious villa or a modest apartment with a view of Como and spend an unforgettable weekend, boating and exploring the surroundings.
Lugano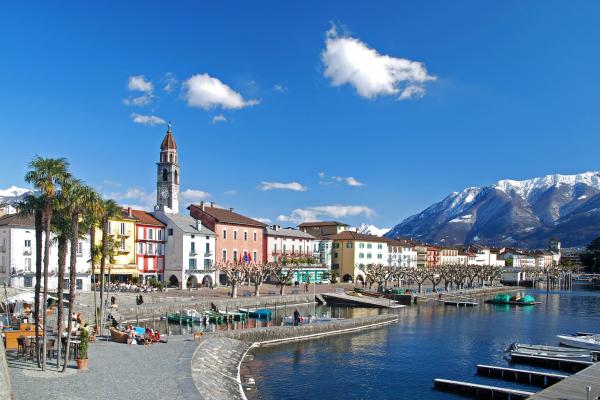 The next point on the map of the tourist route in the vicinity of Milan is the town of Lugano. Here you can fully enjoy the Italian lifestyle, beautiful landscapes and delicious cuisine. Do not miss the opportunity to visit several restaurants, go to the museum of chocolate, which is located at the chocolate factory and, of course, update the wardrobe in luxury boutiques. It is interesting that, for example, discounts are constantly held at Fox Town Factory outlet. So you will probably be able to purchase branded items at discount prices.
Pavia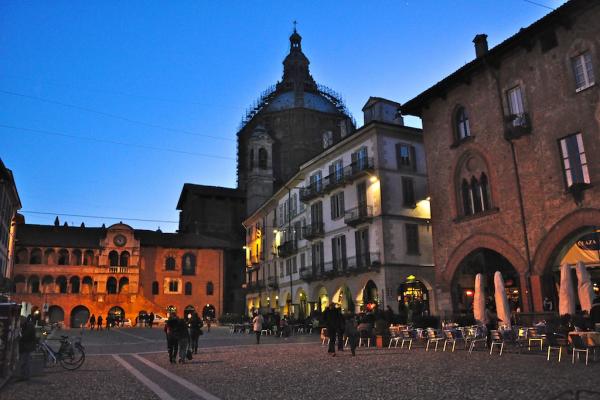 35 kilometers from Milan is the small town of Pavia, which was once called the city of a thousand towers. Times passed, historical events made their adjustments. Today, there are not many towers that have been preserved here, however, in Pavia there are sights that are worthy of attention: the Cathedral, St. Peter's Basilica, the Carthusian monastery of Certosa. If you are a fan of ancient churches, then in this town there will be a real expanse for you. You should visit the church of Santa Maria del Carmine, San Michele Maggiore, Santa Maria di Canepanova. For comfortable movement, we advise you to rent a car.
Food: atmospheric restaurants, cafes and bars
Toasteria Mi Casa
Piazzale Governo Provvisorio 5 http://www.micasatoasteria.it/#_=_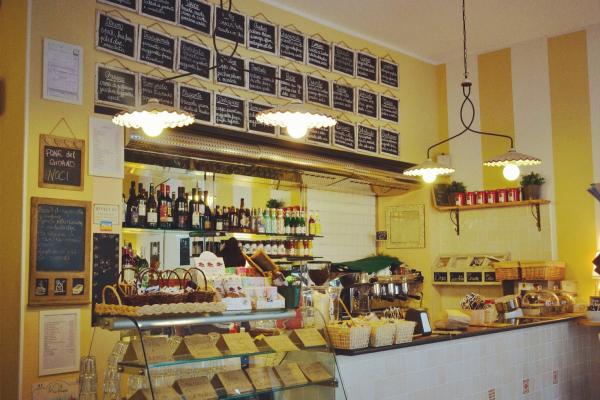 If in the early morning you want toast and delicious drinks, head to Toasteria Mi Casa. The institution specializes in toasts, and the highlight is that each visitor can choose the filling to his taste. The portions are very large, served on wooden plates. The service is as quick as possible, the presentation is original, and the dishes are very tasty. You can also enjoy sweet sandwiches and home-made cakes in this establishment.
PaninoLab alla Ferramenta
Via Montevideo 8 http://www.paninolab.it/#_=_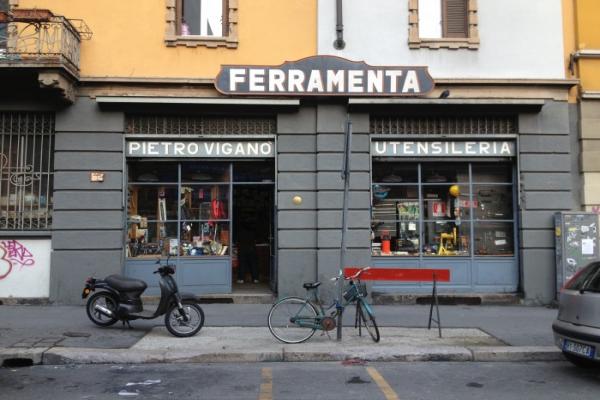 You can have a tasty and satisfying meal in PaninoLab alla Ferramenta. Light atmosphere and pleasant music tunes in a positive wave. Friendly staff will serve you as quickly as possible and advise you on something special. Order a panini to your taste, beer, sweet water or coffee, and then go further to explore Milan. Be sure that the aftertaste and good mood will not leave you for a long time.
I capatosta
Alzaia Naviglio Grande, 56
+39 02 8941 5910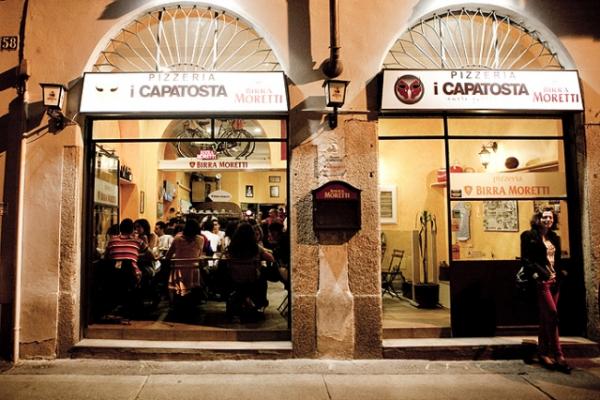 I Capatosta is simple and delicious. No flatulence, pathos, but only fresh products, proven recipes and good service. In this establishment you can enjoy delicious pizza and other authentic Italian dishes. Prices are much lower. This is due to the fact that I Capatosta is located away from noisy streets and tourist routes. When traveling by rental car, be sure to stop for lunch in this cozy restaurant.
Terrazza gallia
Piazza Duca d´Aosta 9 http://www.terrazzagallia.com/#_=_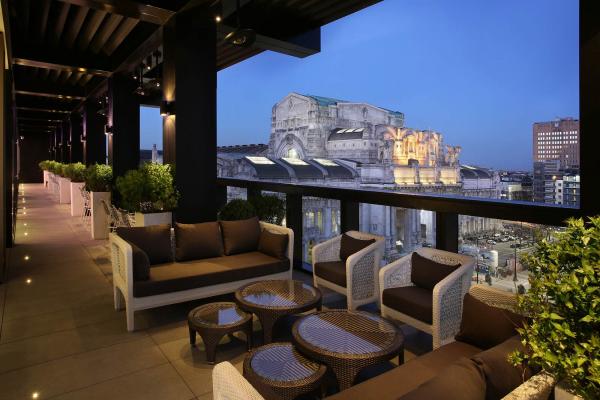 If you are looking for a special restaurant to celebrate an important date or for a business meeting, opt for Terrazza Gallia. High cuisine, quality service and a stylish interior will be remembered by all participants in your event. Try pasta, seafood appetizers, desserts here. If you are lucky enough to sit at a table overlooking the city, then you will be doubly fascinated by this institution. Terrazza Gallia offers stunning views of the square and the main station building.
Shaolin State of Harmony
Shaolin Cultural Center of Milan http://www.shaolintemple.it/shaolin-state-of-harmony-rawvegan/#_=_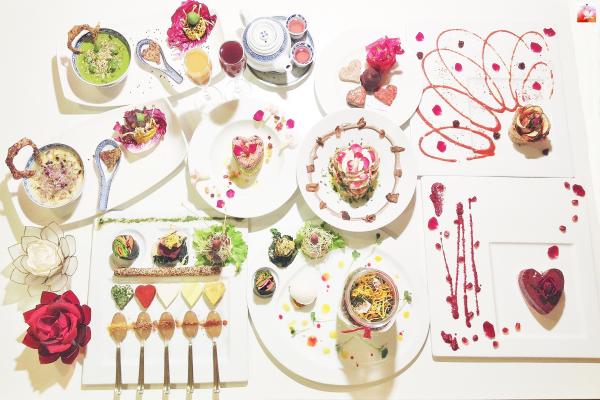 If you pay maximum attention to your diet and eat exclusively healthy food, we recommend visiting Shaolin State of Harmony. The menu offers gluten-free vegan dishes. Here you can try vegetarian burgers, desserts made from natural ingredients. For a fee, you can access the buffet and taste your favorite dishes. It is better to get to the restaurant by renting a car.
Where to live: comfortable hotels in Milan
Hotel teco
Via Lazzaro Spallanzani, 27
+39 02 2951 0028 http://www.hotelteco.it/ double room - from € 136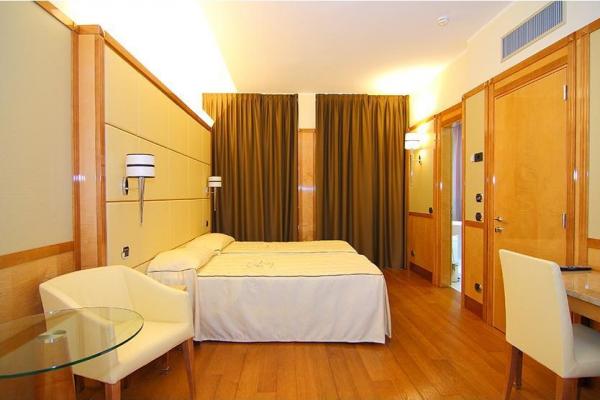 Hotel Teco is located near the city center. The main advantage is the optimal price compared to other hotels in this category. The main attractions, shops, restaurants, bars are nearby. If you plan to travel with pets, then you can safely opt for this option of accommodation. The competent staff will make sure that you are happy with everything, and if necessary, can advise on options for excursions and must-have establishments for visiting.
Hotel da vinci
Via Senigallia, 6
+39 02 8399 3000 http://www.hoteldavincimilano.it/ double room - from € 60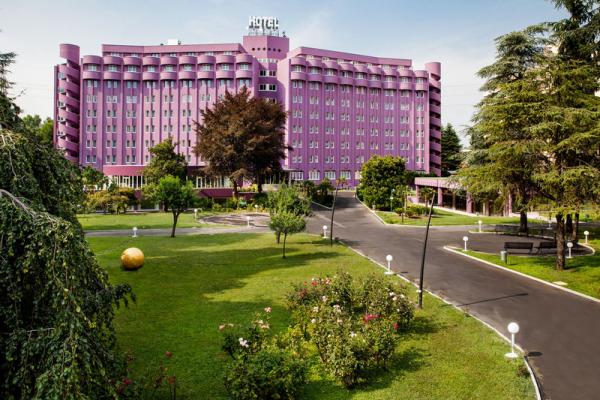 Hotel Da Vinci is remote from the city center, so it is ideal for those who plan to rent a car. The hotel stands out for its unusual exterior and interior. Each room has an original and catchy design. Near the building there is a well-equipped area for walking. Breakfast is organized in the form of a buffet, there is a free secure parking. The staff is extremely helpful and friendly.
Grand visconti palace
Viale Isonzo, 14
+39 02 540341 http://www.grandviscontipalace.com/en double room - from € 128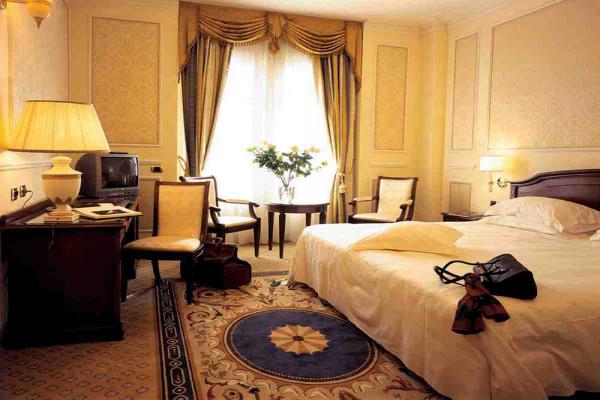 If you have a business trip planned and it is important that the hotel has all the conditions for relaxation, stay at Grand Visconti Palace. At your service will be a swimming pool with panoramic views of the garden, a fitness room, spa, jacuzzi. There is always a large assortment of dishes for breakfast, the staff always tries to be attentive to every tourist. After a busy day, you can enjoy your time in the courtyard.
BEST WESTERN PLUS Hotel Galles
Piazza Lima, 2
+39 02 204841 http://www.galles.it/ double room - from € 142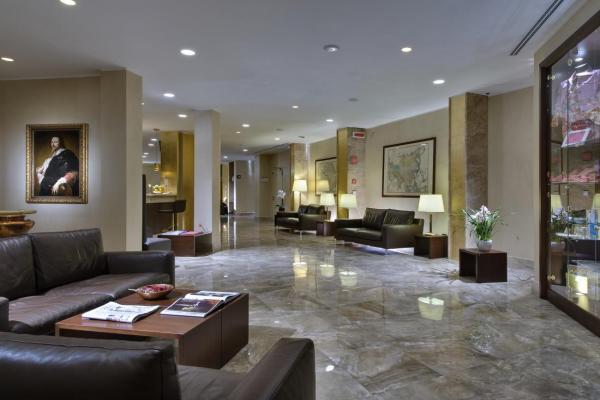 The advantage of the BEST WESTERN PLUS Hotel Galles is its proximity to the center. Milan Cathedral is a 5-minute walk away. In the hotel at your service will be a swimming pool, sauna, massage, fitness center. The staff is friendly, the service is very attentive. The rooms are spacious and comfortable, with a good selection of cosmetics and pharmaceuticals. There are rooms for smokers and non-smokers.
Radisson Blu Hotel
Via Villapizzone, 24
+39 02 363 1888 https://www.radissonblu.com/en/hotel-milan double room - from € 99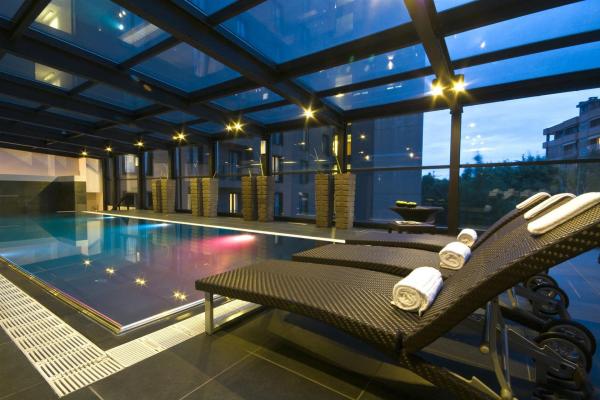 The advantage of the hotel is that it is located in a quiet quarter. No noisy party does not hurt you to enjoy your vacation. Nearby is a colorful Turkish and Chinatown. Hiking there will already be an interesting excursion. The rooms at Radisson Blu are spacious and modernly renovated in an Italian style. For a comfortable stay of tourists, all the necessary little things are provided: bathrobes, slippers, hygiene products. A rented car can be parked for free.
Where to park a rented car in Milan
Car rental in Milan with BookingCar - profitable, convenient, simple!
In case of any problems associated with car rental in Milan, BookingCar will solve them as quickly as possible.
We will be with you 24 hours a day.
All you need is to contact us.
© Anastasiia Voloshina, 2016
Like this? Share in social networks: