Bookingcar offers a wide range of car rental options in Memmingen
Here you can find a car of any class that best suits your needs.
Our prices are one of the best prices on the market.
See for yourself!
Professional support
Our professional call center will help you understand all the intricacies of car rental. We guarantee full support throughout the rental period.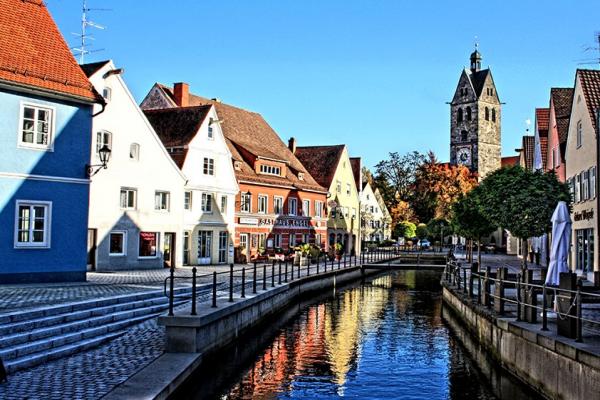 The cozy town of Memmingen is located just a hundred kilometers from Munich. A special atmosphere reigns here - an atmosphere of calm and conciliation. It differs from other small cities in that it has its own soul and character. You can fully penetrate it, walking along the quiet streets or taking a car for rent, exploring the nearby surroundings. At first it seems that the city is like a fabulous, toy. After a short stay, it becomes clear that this is his secret. There is a special magic in Memmingen: here you don't want to rush anywhere, time seems to stop, and you are alone with him. It seems as if you are a city of unlimited size, which fascinates you and is constantly trying to attract attention.
Bookingcar recommends:
Car hire at Memmingen Airport
Memmingen International Airport ( Allgau Airport Memmingen ) - download the scheme
IATA code: FMM
Location: 4 km from Memmingen
Official website: www.allgaeu-airport.de
Information: +49 8331 9842000
The following car rental companies are represented at Memmingen Airport: Hertz, Europcar, Avis, Sixt. Racks for issuing rental cars are located opposite the information board. In the Kiss & Fly area and P1 parking lot, the first 10 minutes of parking are free.
What to see in Memmingen: interesting sights of the city
Memmingen Town Hall
Marktpl. 1
+49 8331 8500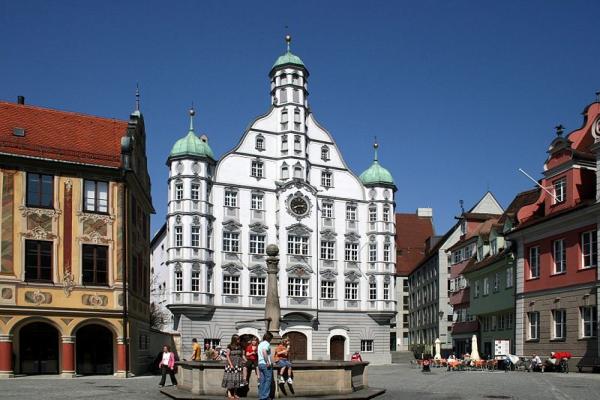 The building was built at the end of the 15th century, however it acquired its final appearance after an extreme restoration at the end of the 18th century. Looking at it, you feel the spirit of real Bavaria. It is interesting that today it is not a museum, but an administrative building, where for many years the city hall has been located. It is possible that inspecting the town hall, you will be able to meet the important people of Memmingen. By the way, on Saturdays there is a food fair, which turns into a bright event.
Kreuzherrensaal
Untere Bachgasse 11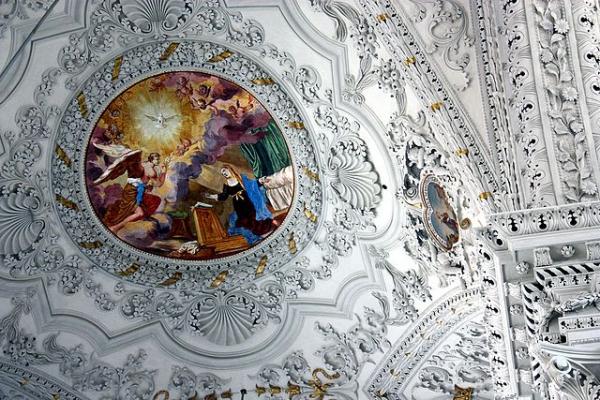 A vibrant architectural landmark in Memmingen is Kreuzherrensaal. Often visiting a church is not included in the proposed excursion programs, so feel free to rent a car and go explore it yourself. Outside, it attracts attention with a snow-white color, and going inside, it amazes with magnificence and luxury. The interior is made in white. Ceiling, walls are decorated with incredible beauty volumetric patterns. Gilded inserts and murals add luxury and grace. Once in Kreuzherrensaal, one gets the impression that he was in a magic castle.
Art Gallery (MEWO Kunsthalle)
Bahnhofstraße 1 http://www.mewo-kunsthalle.de/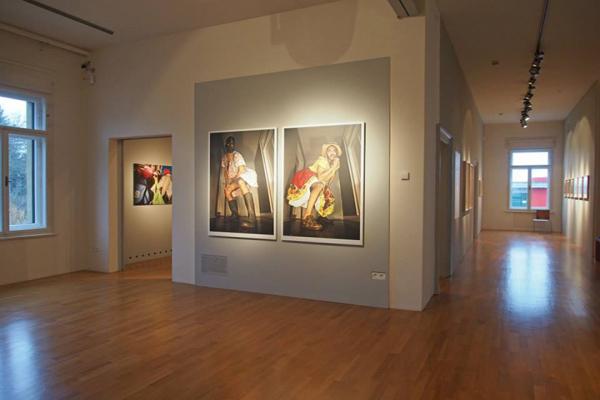 For a nominal fee you can get to a completely magnificent place - MEWO Kunsthalle. The gallery presents collections of artworks, sculptures. Interestingly, the works of not only famous artists, sculptors, but also beginner talents are presented here. So, for example, the gallery has exhibitions organized by students. By the way, after visiting the exhibits, you can buy memorable gifts at MEWO Kunsthalle.
Church of St. Martin
Martin-Luther-Platz 8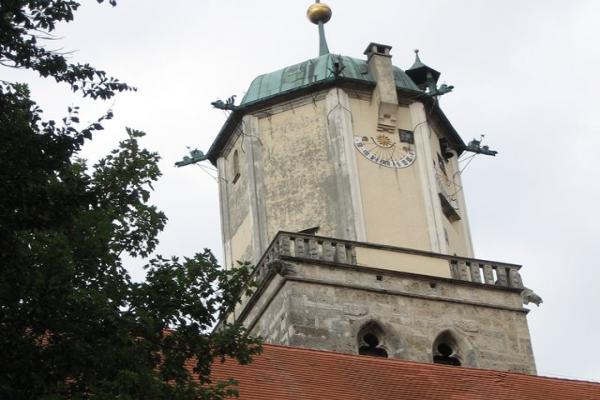 The main cultural site of the city is St. Martin's Church. Outside, the building is more like a Gothic tower. The church looks mysterious and magnificent. Going inside, it seems as if time did not leave an imprint on the decoration: you can clearly feel the spirit of the Middle Ages, and if you plunge into thoughts, for a second it may seem that you have completely moved in time. Having rented a car, be sure to go explore this architectural landmark.
Altstadt memmingen
Marktplatz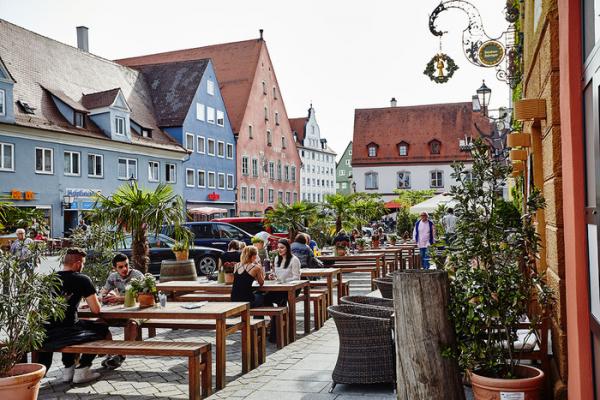 Memmingen's main square, located in the old part of the city, deserves special attention. Ancient buildings, narrow streets, many themed cafes and restaurants - all this, of course, delights. Some buildings seem completely toyy, completely fake. A special spirit reigns in this place - the spirit of genuine Bavaria. The area can be bypassed in leisurely steps in just a couple of hours. A walk will be a great activity for the evening.
Near Memmingen: Best Car Routes
Stadtpark neue welt
Colmarer Str.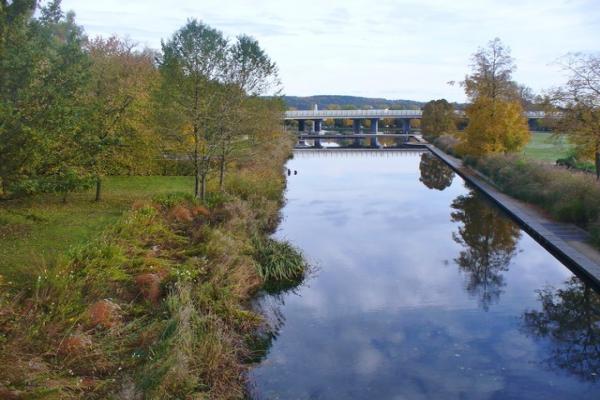 After exploring the main city attractions, head to Memmingen's paradise - Stadtpark Neue Welt. It can also be called a "city in nature." It has a special atmosphere. This is a great place to hide from the hustle and bustle of the city. Beautiful nature, birds singing tunes in a positive wave. It will be interesting for children here to play in the playgrounds and feed the swans, ducks, and adults - to walk along the magnificent alleys, examining flowers, fountains, arbors. By the way, if the weather allows, you can take food with you and have a picnic.
City walls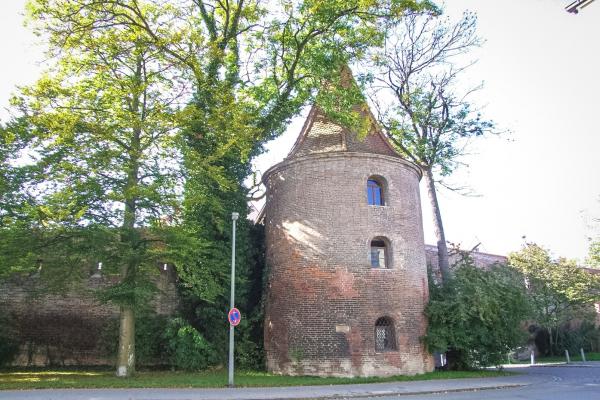 The city walls with a tower in Memmingen were built at the end of the XII century, and later were completed from the outside. The construction served as a protective canvas. However, in the middle of the 19th century, the walls were partially demolished. The bastion and the western gate have survived to this day. Having rented a car, be sure to inspect the attraction. It is especially beautiful here at sunset, when the sun seems to be setting behind the tower.
Memmingerberg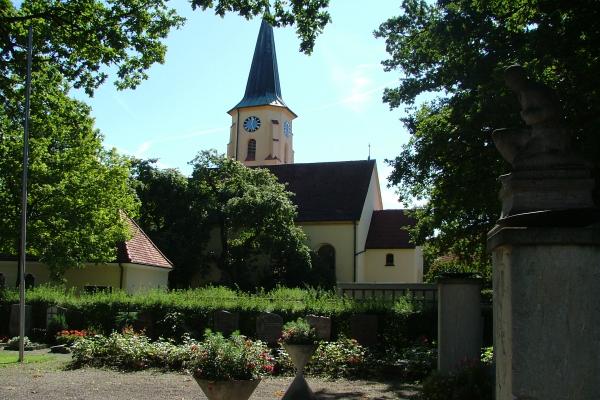 Having familiarized yourself with the sights of Memmingen, head to the small, cozy town of Memmingerberg, the journey to which takes only 20 minutes. Here a little more than 2 thousand people live. Locals are extremely hospitable and polite, and there are almost no tourists. In this city, life is measured, and there is no place for hectic. Of course, it is worth taking a walk along the streets of Memmingerberg, visiting architectural buildings and cultural objects. At local restaurants you can dine outdoors. And after you start a conversation with the owner, who will tell you a lot of interesting things about the city and its history.
Drilled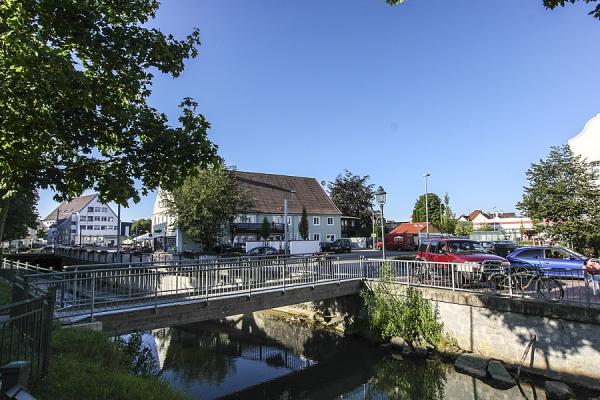 After you have been in Memmingerberg for a bit, take the rental car towards the town of Ottobeuren, which is only 13 km from Memmingerberg. Lovers of modern art come here from all over the area to visit the local museum, which presents unusual exhibits. The majestic Ottobeuren Abbey attracts not only deeply religious people, but also true connoisseurs of cultural sites. At the local observatory you can visit the museum of stars and planets, as well as personally observe how astronomical and meteorological studies are conducted.
Lake constance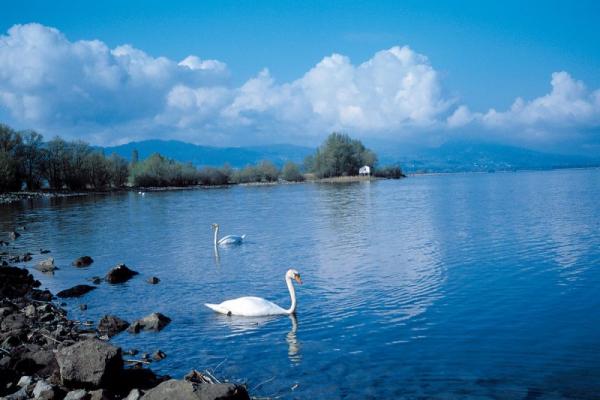 The distance from Memmingen to Lake Constance is about 100 km. Seeing the lake, you will understand that for the sake of such beauty it was worthwhile to overcome the whole way. The splendor of this place invariably enthralls. Colorful houses, slowly swimming swans, create a special atmosphere. Incredibly blue water, barely wafting sounds of birds and the rustle of trees make a special impression. Walking in the nearby park, it seems that you are in a fairy tale. There are many restaurants and hotels nearby.
Food: atmospheric restaurants, cafes and bars
Barfuesser die hausbrauerei
Schweizerberg 1 http://www.barfuesser-brauhaus.de/memmingen/__Memmingen.html#_=_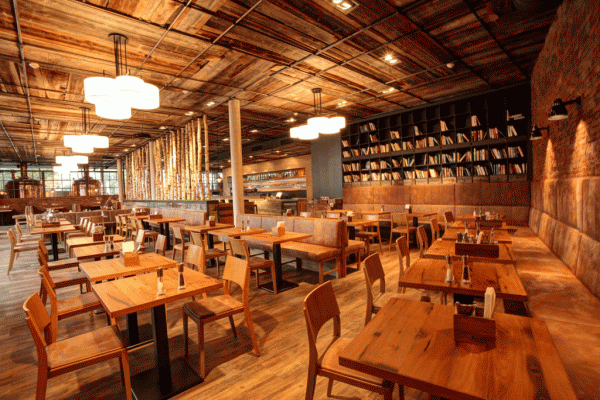 For real Swabian dumplings, shank and excellent unfiltered beer, head to the Barfuesser die Hausbrauerei restaurant. The menu presents not only German cuisine, but also European. Hot dishes and snacks are presented in a small assortment, but they are cooked according to home recipes, which gives a special taste. By the way, the restaurant has its own brewery, so beer lovers will appreciate the true taste of German beer. Copper tubes and vats that stand in the establishment as well as possible heat up the desire to taste the contents.
Zur blauen traube
Kramerstr. 8 http://www.zur-blauen-traube-mm.com/home/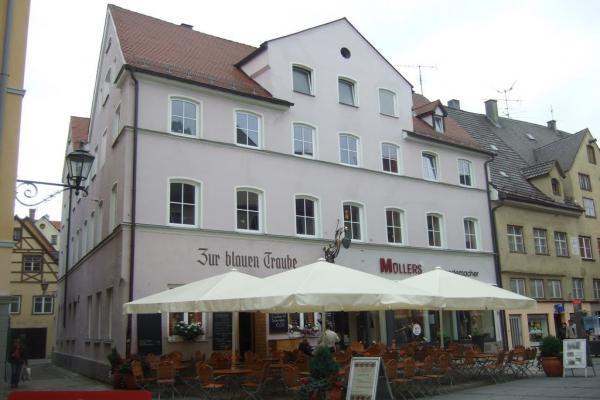 Truly a fantastic find for lovers of delicious snacks, will be the restaurant Zur Blauen Traube. It is located in the center of the Old Town, so walking along the local streets will make it difficult to pass. The establishment is small with a simple interior made of wood. You can sit inside or at a table on the summer terrace. If you plan to have a meal here with a large company, it would be better to contact the administrator in advance so that they leave a place for you. Tourists in rental cars will be able to park their car at the entrance to the Old Town.
Weinstube Weber Am Bach
Untere Bachgasse 2 http://www.weber-am-bach.de/#_=_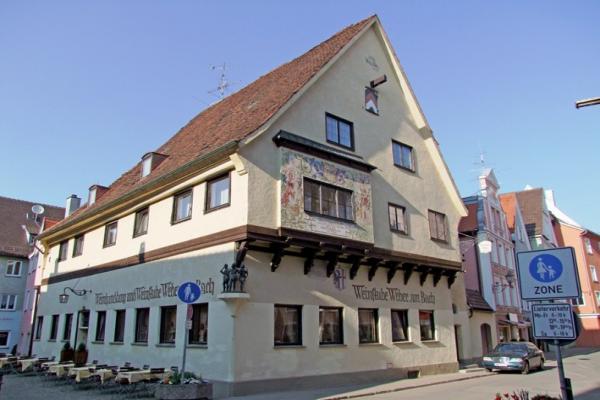 The Weinstube Weber Am Bach restaurant, still outside, attracts the attention of travelers. A fabulous house leaves few indifferent and fuels interest. The restaurant is quite spacious, so there is no need to reserve a place in advance. If you're lucky, you can sit in a picturesque corner at a table overlooking the local river. Here you will be served delicious dishes from German and European cuisine. By the way, the restaurant has a certificate of quality, and this is an indicator that both the dishes and the service will be at the highest level.
Ristorante Palazzo Inhaber Familie Creti
Goldhoferstr. 7
+49 8331 4906855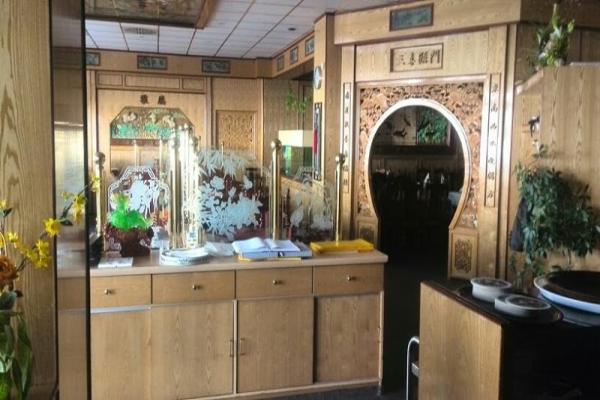 If you are full of Bavarian cuisine and want to diversify your diet, head to the cozy Italian restaurant Ristorante Palazzo Inhaber Familie Creti. Pizza for every taste, lasagna, fresh vegetable salad and wine - all you need to try. The menu also features Mediterranean dishes. It will be most convenient to get to the restaurant by renting a car. The place is very popular among locals and tourists, so it is best to book a table in advance.
Arkadia
Waldhornstr. eleven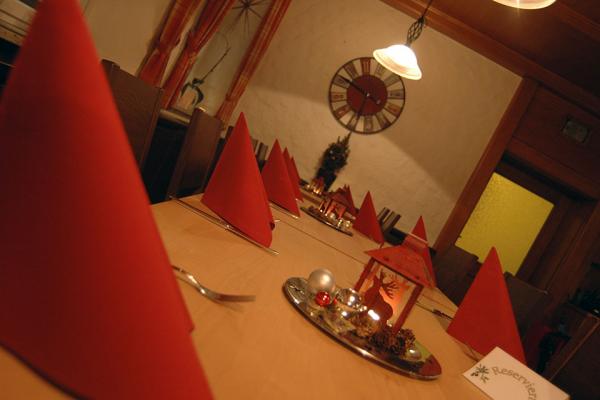 Arkadia Restaurant serves Greek dishes. In this establishment, service is one of the best, and the owner is friendly and welcoming. Ask him what actions are held for wines and be sure that you can taste delicious wine for ridiculous money. In the basement there are wine barrels in which the wine is infused according to old recipes. By the way, the institution can accommodate not only a family, but also a large company.
Where to live: comfortable hotels in Memmingen
Allgauhotel Memmingen Nord
Teramostrabe 31
+49 8331 991810 http://www.allgaeuhotel-memmingen-nord.de/en/index.html double room - from € 72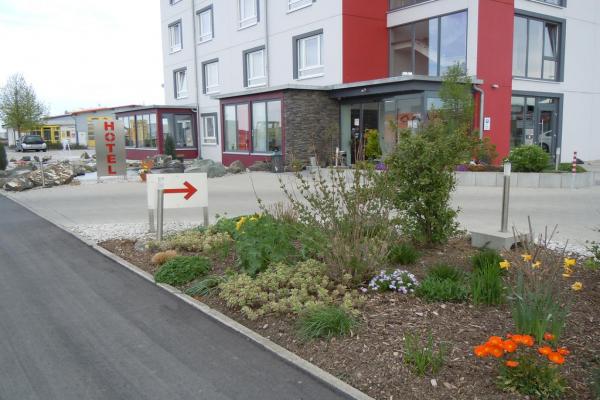 The Allgäuhotel Memmingen Nord is an excellent rental car solution for tourists. It offers travelers not only free internet, breakfast, but also parking. Particularly demanding travelers can stay in deluxe rooms. The hotel rooms are spacious and homely. The courteous staff will take care of your needs, and the owner will take you to the airport or train station if necessary.
Hotel weisses ross
Salzstrabe 12
+49 8331 9360 http://www.hotelweissesross.de/ double room - from € 76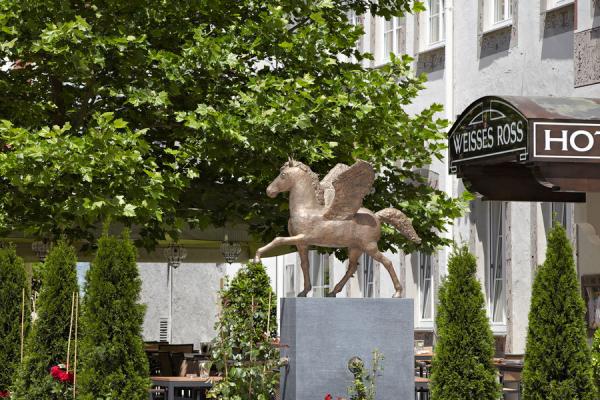 The first thing that comes to the minds of tourists who see the facade of the hotel is that it is as fabulous as Memmingen itself. The horse is the symbol of the hotel: you will see the sculpture at the entrance, and you will constantly meet it in different variations throughout the hotel. This gives Hotel Weisses Ross a special charm and coziness. The main advantage of the hotel is its convenient location. If you plan to travel further to Neuschwanstein Castle, Lake Constance or the Allgäu Alps, it is best to stay at this hotel. By the way, the Baroque tourist route and the main attractions of the Old Town are nearby.
Hotel falken
Robmarkt 3
+49 8331 94510 https://www.hotel-falken-memmingen.de/ double room - from € 83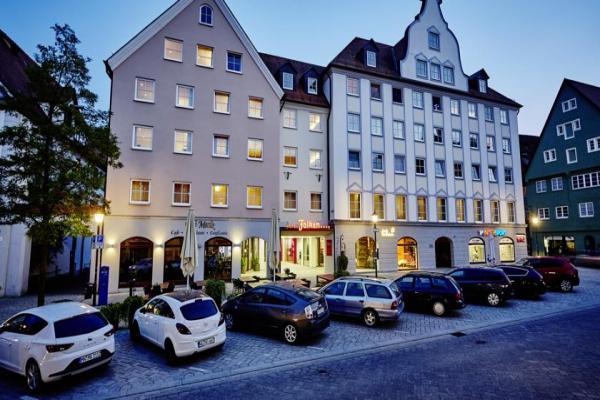 The Falken Design Hotel is located in the center of Memmingen. Within walking distance are the city museum, a golf club, popular cafes and bars. The rooms are equipped with the latest technology and with good sound insulation, which creates maximum coziness and comfort. In the mornings, you will enjoy a delicious breakfast buffet. After breakfast, you can go on your rental car to explore the city and its attractions. Incidentally, the hotel provides pets.
Apartment Storchenfarbe
Kuttelgasse 2
+49 8331 9389075 http://www.ferienwohnungmemmingen.de/ double room - from € 89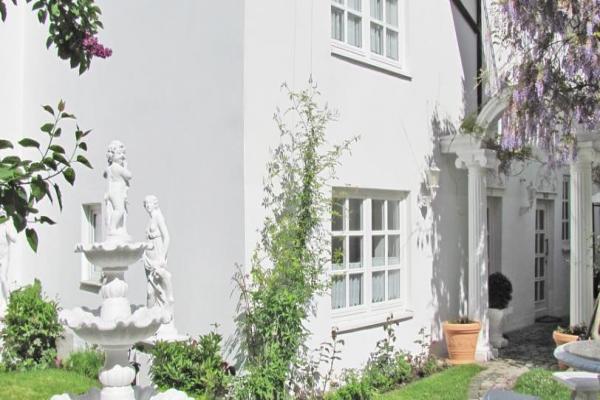 Hotel Apartment Storchenfarbe is a combination of sophistication and charm. The interior harmoniously combines modern and vintage styles. Antique elements add special charm. Each hotel room is a work of art, in which you will feel like a real aristocrat - no less. There is a kitchen and dining area where guests can enjoy an outdoor snack. Apartment Storchenfarbe is a great solution for a romantic and family vacation.
Allgau apartment
Hintere Molkereistrabe 6
+49 8331 9258827 http://www.allgaeu-apartment.de/index.php/en/ double room - from € 90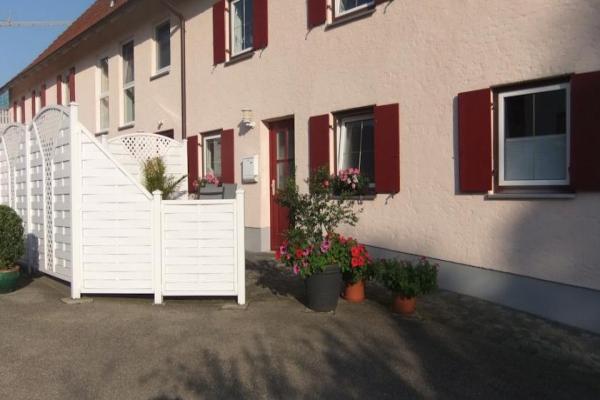 If you plan to come to Memmingen for one day, it will be most convenient to stay at the Allgau Apartment. The A96 motorway, which leads to Neuschwanstein Castle and Lake Constance, is just a short drive away. You can take a leisurely walk to the Old Town, and explore the main attractions along the way. It offers tourists a kitchen where you can cook on your own and a summer terrace. Note to travelers on rental cars: Free parking is available on site.
Where to park a rented car in Memmingen
Car rental in Memmingen with BookingCar - profitable, convenient, simple!
In case of any problems associated with car rental in Memmingen, BookingCar will solve them as quickly as possible.
We will be with you 24 hours a day.
All you need is to contact us.
© Anastasiia Voloshina , 2016
Like this? Share in social networks: