Bookingcar offers a wide selection of car rental options in Madrid
With us you can choose a car of any class that best suits your needs.
Our prices — some of the most profitable on the market
See for yourself!
Professional support
Our professional call center will help you understand all the intricacies of car rental in Madrid and not only. We guarantee full support throughout the rental period.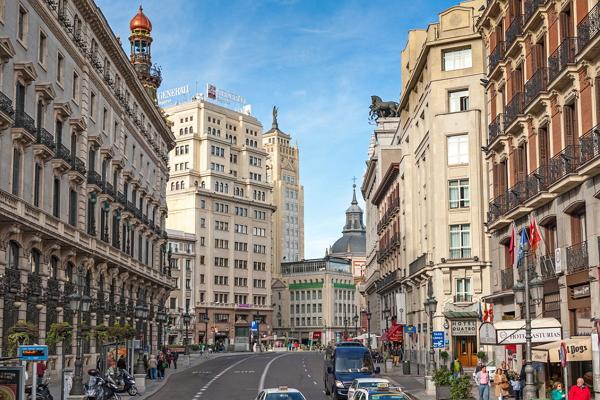 Madrid is absolutely justifiably called one of the most beautiful capitals in the world. All Spanish flavor is collected here, on the streets of noisy, vibrant and multifaceted Madrid. Not only those who want to satisfy their cultural hunger come here, but also those who want to plunge into the world of nightlife in the Spanish capital and try the ritual on themselves «ir de topas» — dizzying from the amount of drunken tour of the bars. If you plan to visit not only Madrid, but also other Spanish cities, then the best option is to travel — This is a rented car with which you will have access to many beautiful places in this amazing country.
Bookingcar recommends:
Car Hire at Madrid Airport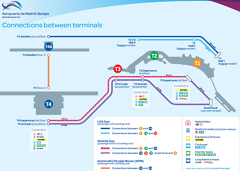 Madrid Barajas International Airport (Madrid-Barajas Airport) — download scheme
IATA code: MAD
Location: 13 km from Madrid
Official site: www.aena.es/csee/Satellite/Aeropuerto-Madrid-Barajas
Background: + 34 913 058 343/45

Car rental services at Madrid Airport are provided by rental companies such as Sixt, Hertz, Avis, Europcar and Enterprise Rent a Car. Car rental desks are located in terminals 1 and 4. There are several short and long term parking lots of different price categories at the airport.
What to see in Madrid: interesting sights of the city
Prado Museum
Calle Ruiz de Alarcon 23
www.museodelprado.es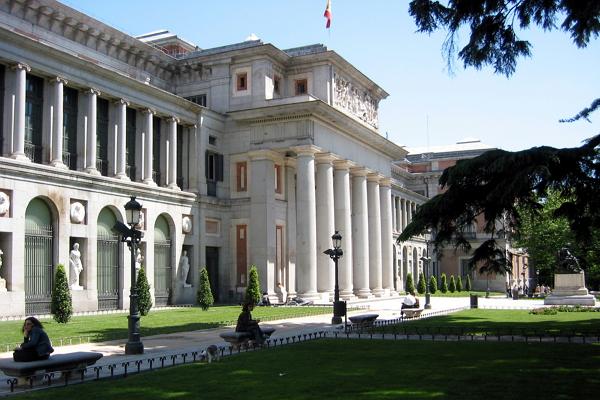 When you rent a car in Madrid, be sure to drop by one of the largest museums in European fine art, part of Madrid «Golden triangle of arts». A place where you freeze from an incredible concentration of beauty, chic and power of human genius. The collection of the museum contains masterpieces of the greatest artists of the world: Titian, Velazquez, Goya, Rubens, Brueghel, Gainsborough — you will not list all. In one day, the full Prado exposition can be viewed only if you have a time handwheel in your pocket. We advise you to stay with «black paintings» Goys (a series of fourteen frescoes painted on wet plaster), view a collection of Velazquez's works and appreciate Bosch's unique canvases, which hide many symbols and meanings.
Reina Sofia Museum
Santa Isabel 52
www.museoreinasofia.es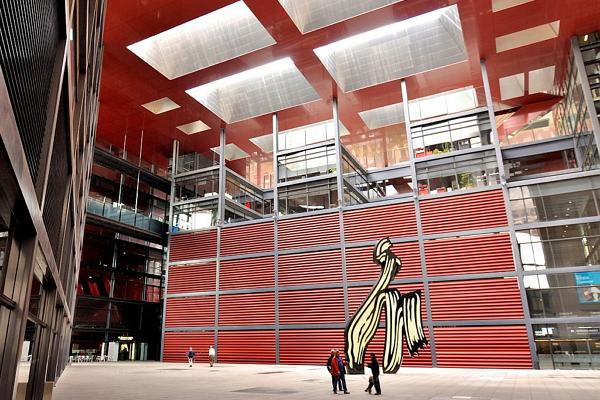 Another hero «Golden triangle» — The Art Museum of Queen Sofia, representing an array of art from the beginning of the 20th century to the present day. Main exhibit — «Guernica» Pablo Picasso, written in 1937 under the influence of the events of the Civil War in Spain, namely the bombing of the city of the Basque Country — Guernica, completely destroyed at that terrible time. Now the picture is always crowded with visitors trying to decipher the message left by the artist, which is not limited only to the story of the tragedy of the Basque people. And it's hard to believe that once «Guernica» not recognized as a masterpiece, not seeing in it any artistic value.
Royal Palace
Calle de Bailén
www.patrimonionacional.es/en/real-sitio/palacios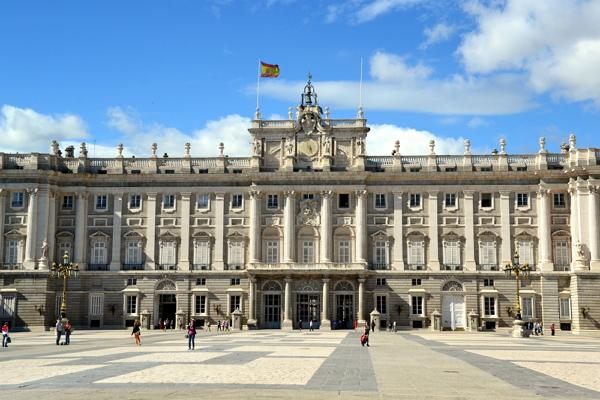 The official residence of the Spanish kings, built in the first half of the 18th century on the site of a former Moorish fortress owned by the emirs of Toledo and Cordoba. Inspired by the example of Versailles in France, King Philip V ordered the construction of something similar in Madrid — a large, luxurious palace that personifies the power of the Spanish monarchy. The building was built in the Baroque style in the shape of a square, framed by the Sabatini gardens and the Campo del Moro park. The interior of the palace is truly royal: marble everywhere, mahogany with elaborate carvings, a ceiling decorated with gilded stucco molding, and paintings of Velazquez, Caravaggio, Goya, Rubens, El Greco and other artists hang on the walls. The Royal Palace houses a unique collection of ancient weapons and armor, as well as a unique collection of Stradivarius violins.
Cathedral of Almudena
Calle de Bailén 8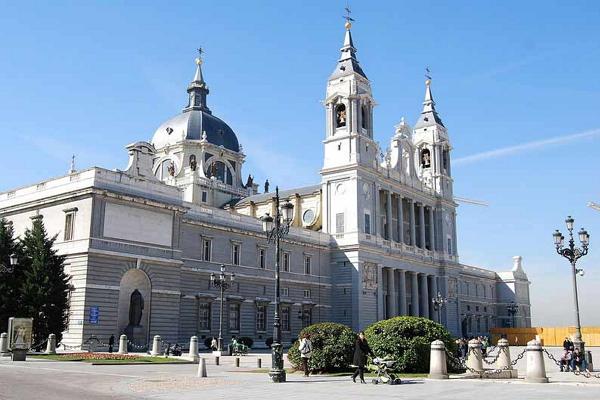 Cathedral dedicated to the Virgin Almudena. This is a young cathedral, which appeared in Madrid in 1993, although the first stone of the future construction was laid back in 1884. Despite the fact that the Almuden Cathedral cannot boast a long and rich history, it is still worth visiting if only for the beautiful interior decoration, which admire no less than the design of ancient temples. The cathedral has a wonderful museum of church utensils made of precious materials. After visiting the temple complex, we recommend that you go up to the observation deck, from which the whole city is visible.
Park El Retiro
Plaza de la Independencia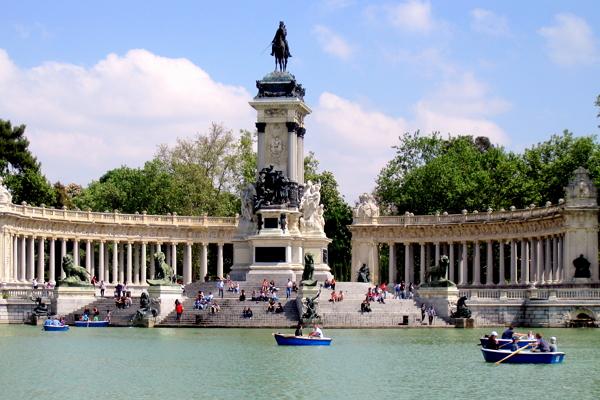 You can walk along the alley with blooming mimosa, sit by the fountain, feed the birds and ride a boat on the lake in El Retiro Park — a romantic and peaceful place in Madrid, where they come for comfort and peace of mind. In good weather, you can have a picnic (there are many stalls with street food in the park) and enjoy the view of the lake sitting on the stairs at the monument to King Alfonso XII. Another nice place in El Retiro — hidden in the thickets of trees, the Crystal Palace, which regularly hosts exhibitions of contemporary art.
In the vicinity of Madrid: the best car routes
Escorial
Approximately an hour by car rental — and you will find yourself in the monastery of Escorial, where almost all the kings of Spain rest. Construction began in the second half of the 16th century under Philip II, who dedicated the Escorial to St. Lawrence, who was brutally executed during religious persecution. The king was a very religious person, therefore he conceived Escorial primarily as a monastery and only then as a palace. In its position, Escorial represents a lattice — as a memory of the grate on which Saint Laurentius would have been burnt in the middle of the 3rd century. The appearance of this palace is quite modest, but the inner chambers are luxurious to the extent that this is characteristic of the royal residence. In the rooms of the palace you will see paintings by Titian, Veronese, Tintoretto, Velazquez, El Greco, Van Dyck and Bosch, as well as tapestries, made according to the designs of Goya and Rubens.
Aranjues
Having rented a car in Madrid, go to Aranjuez, famous for the Royal Palace (XVII century), included in the UNESCO World Heritage List. Aranjuez — peculiar Spanish response to the French Versailles. The palace has preserved the original decoration that existed under the previous owners. After a tour of the palace, be sure to take a walk in the park adjacent to the residence: the sculptures and fountain against the backdrop of the royal view of Aranjuez look mesmerizing.
Toledo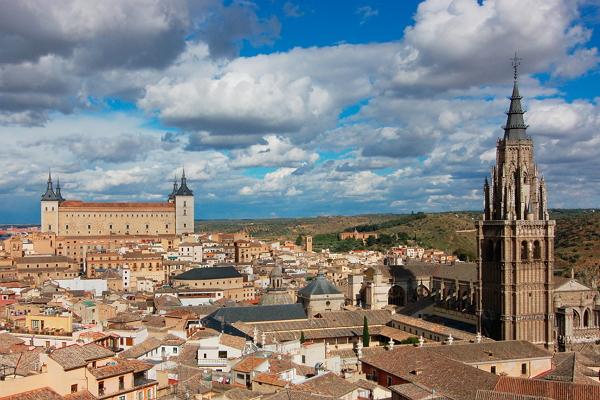 The ancient capital of Spain; a city in which medieval architecture and atmosphere have been preserved; a real city-museum, where every house seems to be from past centuries. Place of power Toledo — The Cathedral of St. Mary, one of the most beautiful in the world and absolutely immense: in the city there is not a single point from which it could be seen in its entirety. Another important construction for the city — the arabic fortress of San Servando captured in the painting of El Greco «View of Toledo». The latter, incidentally, is dedicated to Toledo Museum — old manor, in which the life of the middle of the XVI is recreated — beginning of the XVII century and presented a collection of paintings by the great artist. Toledo is located about 75 kilometers from Madrid, so you can quickly get to the city by rental car.
Segovia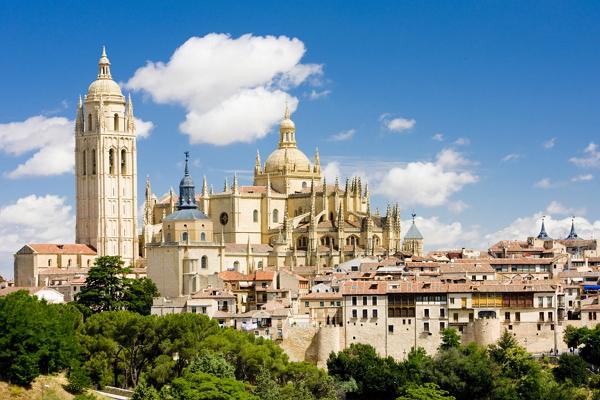 Another city museum in the vicinity of Madrid, where each lane is imbued with the spirit of history. First of all, take a look at the Roman aqueduct (built in the 1st century AD), which runs through the center of the modern part of the city. Further we recommend to go to the area of ​​the Old Town, where the Alcazar Palace is located on a rock, which in its history has managed to visit the royal house, the prison, and the artillery academy. The most visited parts of Alcazar — these are the Throne and Armory halls, where many valuable relics are represented. In memory of a trip to Segovia, buy something from the famous colored glass with a coating — Spaniards zealously protect the secret of its manufacture. If you plan to get to Segovia in a rented car, we recommend that you park your car in a parking lot next to Plaza del Azoguejo.
Avila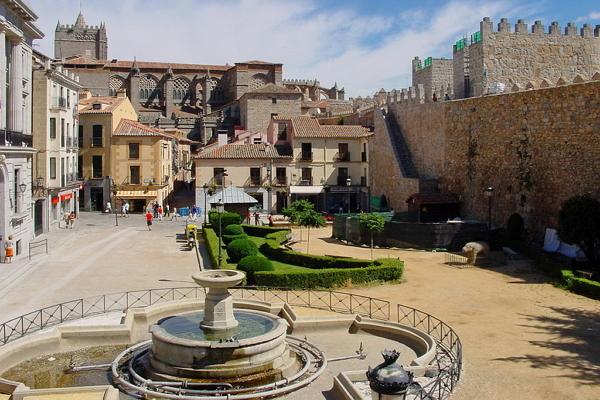 It is worth coming to Avila to see the fortress wall (XI-XIV centuries) 2.5 kilometers long and the Cathedral with a treasury. If you have more time to explore the city, then visit the Romanesque Basilica of St. Vincent, the Church of St. Peter, the Monastery of St. Teresa, where Teresa of Avila was born — one of «Church teachers» and the first Spanish writer, as well as the Gothic monastery of St. Thomas. The most convenient way to get to Avila — it is to rent a car.
Food: atmospheric restaurants, cafes and bars
Sobrino de Botin
Calle de los Cuchilleros 17
www.botin.es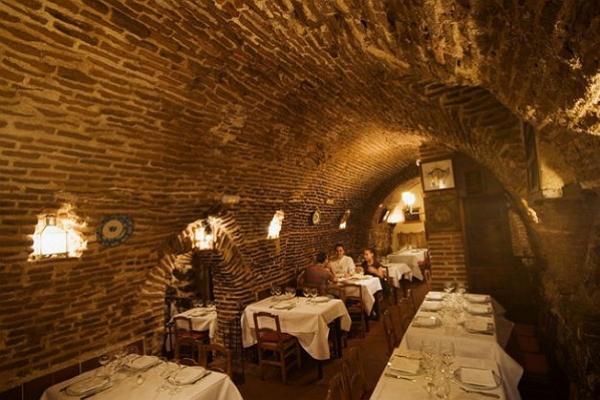 The oldest restaurant in the world, according to the Guinness Book of Records. The institution has been operating since 1725 and for its long and interesting life it has been seen by many famous people who, like modern visitors, sat at tables in halls resembling caves and tasted local specialties. Many writers included the description of Botin in their works, such as Ernest Hemingway: he often looked at a restaurant and was friends with relatives of the current owners. In the novel «And the sun rises» the author mentioned roast pig (cochinillo asado), which we recommend you definitely try. An original and incredibly atmospheric place where any dinner and lunch turns into a journey into the past.
La Cocina de San Antón
Augusto Figueroa 24
www.lacocinadesananton.com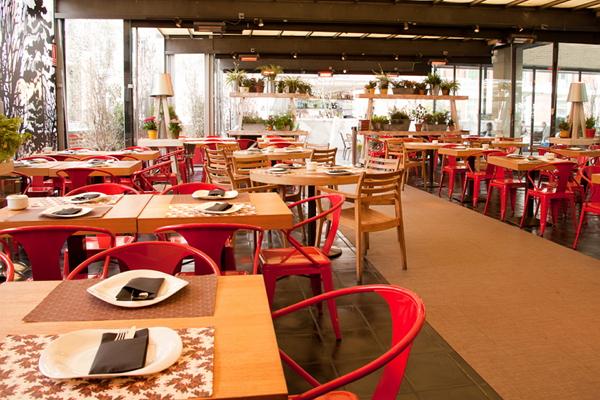 Another great lunch option in Madrid — it's a market terrace San Antón, which locals have chosen for a beautiful view of the city and the restaurant La Cocina de San Antón. The menu consists of Spanish dishes prepared with seasonal products, so fresh and juicy taste and aroma are guaranteed. In principle, you can do without a menu: if you buy meat or fish at the market, the chef will gladly respond to your request to cook them on the grill. What you should definitely try in a restaurant is the jamon Iberica de Beiota. After the main dishes, it's worth moving to the next El Cielo de San Antón for a cocktail: there are as many as 22 of them.
La Musa de Espronceda
Сalle de San Isabel 17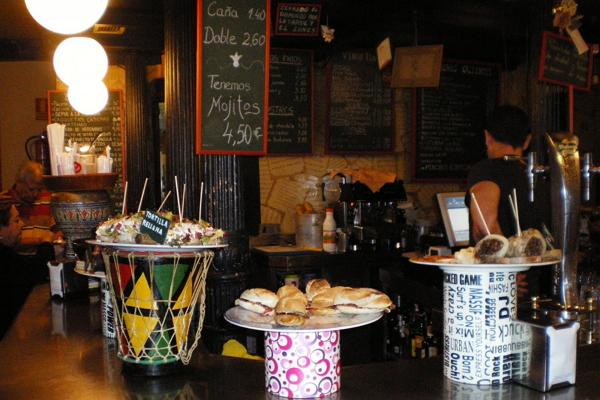 Tapas — traditional Spanish appetizer served with drinks - we recommend you try it in a small restaurant La Musa de Espronceda, designed in the style of a traditional Madrid bar. Marble countertops, shabby wooden chairs, baubles on the shelves, low shelves and many plates with mouth-watering tapas, which are completely suitable for an independent dish. A little tip: if after visiting La Musa de Espronceda If you have plans to have dinner in any other place, we recommend that you do not get a lot of snacks. The appearance of tapas is deceptive: they only look so light, in fact, they can be eaten no worse than a steak with potatoes.
Mama Framboise
Calle Fernando VI 23
www.mamaframboise.com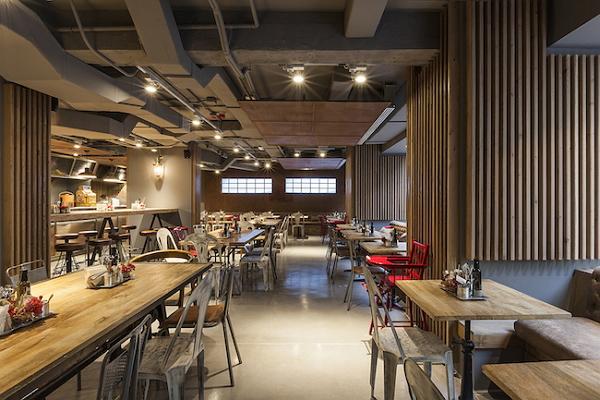 Mama Framboise It looks like a revived dream of the most passionate sweet tooth. Long transparent windows with lush croissants, caramel tartlets, chocolate and raspberry cakes, truffles and cookies of all colors and flavors in even rows leave no choice but to pick up a few cakes and gossip them at a table by the window with a happy smile. In addition to sweets, Mama Framboise serves breakfast, the most delicious and memorable of them — classic Spanish with cereal bread toasts, which are poured with olive oil and added to them grated tomatoes. Coffee with milk is good for toast. — It would seem nothing special, but in Mama Framboise he tastes great.
Candela
Calle del Olmo 2
www.flamencocandela.com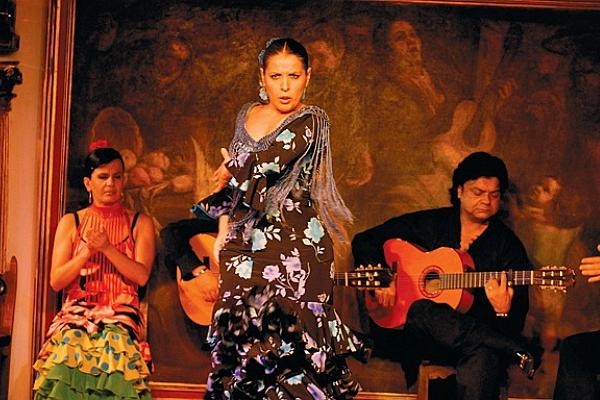 You need to admire the real Spanish flamenco not in promoted tourist places where the same Spanish atmosphere is absent, but in special institutions, sometimes unsightly from the outside, but with amazing energy. Candela is just one of them. There is always a stir, the background sounds like a guitar, nimble Spanish speech and clinking glasses. Without exaggeration, the soul of the city is right here in Candela, which can hardly be called a bar, club or restaurant — it is a separate part of the city where everything is subordinated to the rhythm and mood of flamenco.
Where to live: comfortable hotels in Madrid
The Westin Palace Hotel
Plaza de las Cortes 7
+34 913 608 000
www.westinpalacemadrid.com
Double Room — from €239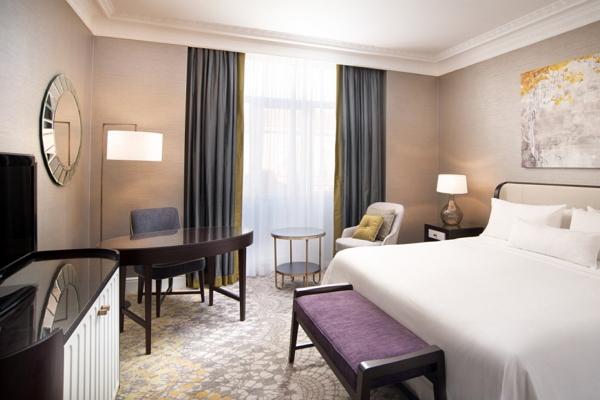 Luxury hotel near the Royal Palace and the Opera. To museums included in «Golden triangle of arts», You can walk on foot in a couple of minutes. Spacious, elegant rooms with antique furniture. The highlight of the hotel — stained glass dome above the restaurant with live music La Rotonda. Westin also has two Asian restaurants and a library-style English-style bar. It offers guests — sauna, fitness center and massage room. For those who rent cars in Madrid, paid parking is available on site.
URSO Hotel&Spa
Mejía Lequerica 8
+34 914 444 458
www.hotelurso.com
Double Room — from €169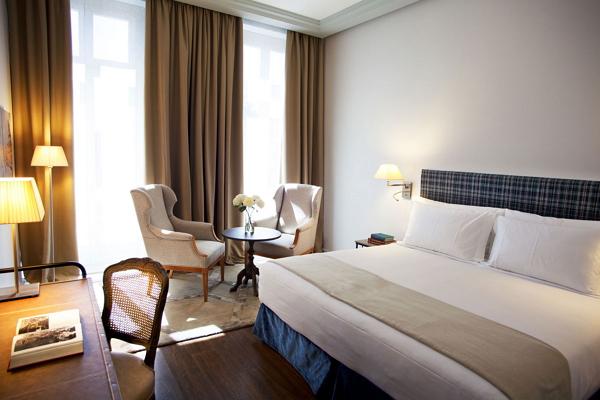 Boutique hotel in a central area of ​​Madrid — Chambery. The hotel is located in a beautiful restored building of the XIX century, which you just want to take a picture of as a souvenir. In addition to the standard single and double rooms, there are also luxurious suites with private terraces. The design of the rooms is done in a pleasant pastel color, thanks to which it is light and comfortable here even in cloudy weather. Guests can make use of the fitness center, spa services, library, bar and restaurant, which, incidentally, provides a diet menu upon request. Paid parking is available for those traveling by rental car (prior reservation is needed).
Eric Vökel Boutique Apartments
San Bernardo 61 и Vizcaya 9
+34 934 334 631
www.ericvokel.com
apartments — from €125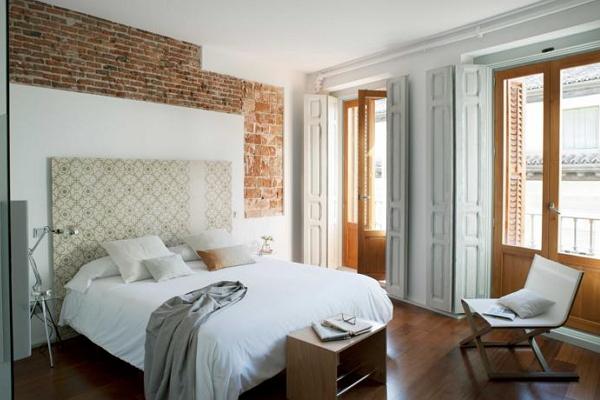 Nice Scandinavian-style aparthotel in the center of the capital. Spacious, minimalist apartment with a small kitchen and a cozy balcony. Nice bonus — free wifi throughout. В Eric Vökel you can check in with your pet, an additional fee is not needed, you only need to warn the hotel staff in advance.
Silken Puerta America
Avenida América 41
+34 917 445 400
www.hoteles-silken.com
Double Room — from €125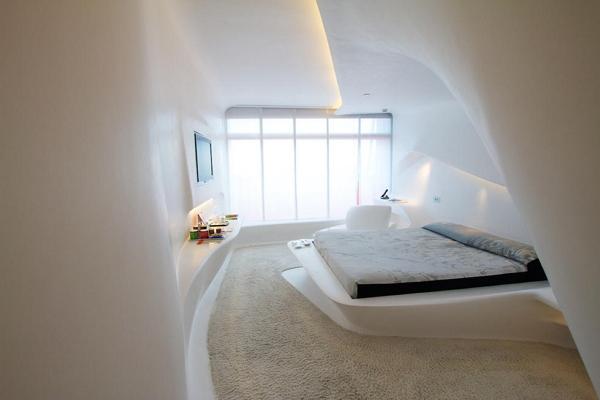 Avant-garde-style hotel in the Chamartin area. 12 architects and designers worked on the hotel's project, including recognized artists such as Zaha Hadid, Norman Foster and Jean Nouvel. Each floor of Silken Puerta America (there are 12 in total) has its own color and design. There are junior suites and suites with an exclusive design reminiscent of shots from science fiction films. The rooms offer fantastic views of Madrid. A fitness center, a Turkish bath, a top-floor pool with city views, a Lagrimas Negras Spanish restaurant (cod with octopuses and artichokes will not leave you indifferent) and a roof-top Skynight bar are on site. If you rented a car in Madrid, you will be provided with a paid parking space (you must reserve a place in advance).
Artrip Hotel
Valencia 11
+34 915 393 282
www.artriphotel.com
Double Room — from €103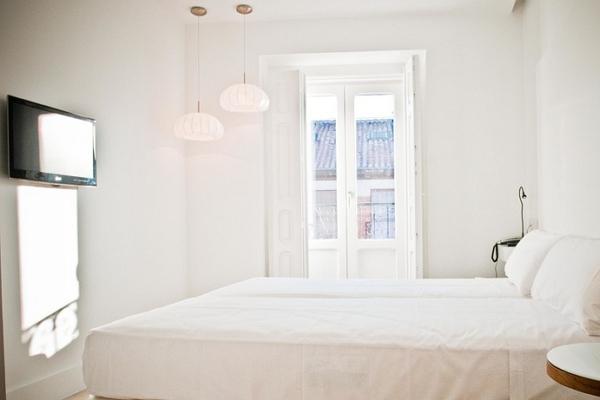 A small stylish hotel in the Lavapies area. Cozy bright rooms with a minimalist design. Some rooms have balconies overlooking a pretty street. One of the advantages of the hotel — helpful and friendly staff who will be happy to share with you the addresses of the most authentic places in the city. Not far from the hotel there is a paid parking, which will be very useful for guests with rented cars.
Where to park a rented car in Madrid
Rent a car in Madrid with BookingCar — profitable, convenient, easy!
In case of any problems related to car rental in Madrid, BookingCar will solve them as quickly as possible.
We will be with you 24 hours a day.
That's just what you need — make a phone call +44 (20) 8089-82-32.
© Ellina Rudenko, 2016
Like this? Share in social networks: