Car rental in Kuala Lumpur
Hot deals in Kuala Lumpur Airport
Bookingcar offers a wide range of car rental options in Kuala Lumpur
Here you can choose a car of any class that best suits your needs.
Our prices are one of the best prices on the market.
See for yourself!
Professional support
Our professional call center will help you understand all the intricacies of car rental. We guarantee full support throughout the rental period.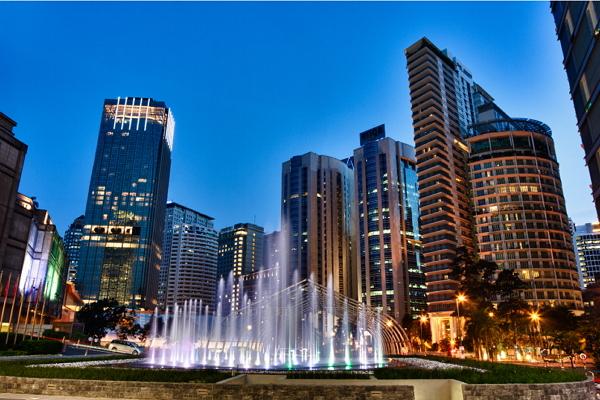 Kuala Lumpur is a modern and rapidly developing city, which, however, managed not to completely turn into a "city of glass" and maintain its identity. Near the skyscrapers there are lovely Chinese and Hindu temples, striking in their architecture and richness of decorations, and next to the noisy and crowded streets are cozy neighborhoods where you can find small shops with rare gizmos and cozy restaurants of local cuisine. If you want to stay in Kuala Lumpur, we advise you to rent a car to see as many interesting places as possible in the city and its environs.
Bookingcar recommends:
Car hire at Kuala Lumpur Airport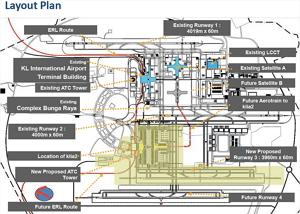 Kuala Lumpur International Airport ( Kuala Lumpur International Airport ) - download the scheme
IATA code: KUL
Location: 50 km from Kuala Lumpur
Official website: http://www.klia.com.my/
Information: +60 3 87 76 20 00

The following companies provide car rental services at Kuala Lumpur Airport: Avis, Hertz, Mayflower, Orix, Kasina Baru, Pantas and Insas Pacific. Racks are located in the arrivals area. The airport has a multi-storey car park with hourly rates, and near the main building there is an open long-term parking.
What to see in Kuala Lumpur: interesting sights of the city
Central Lake Park (Taman Tasik Perdana)
Jalan perdana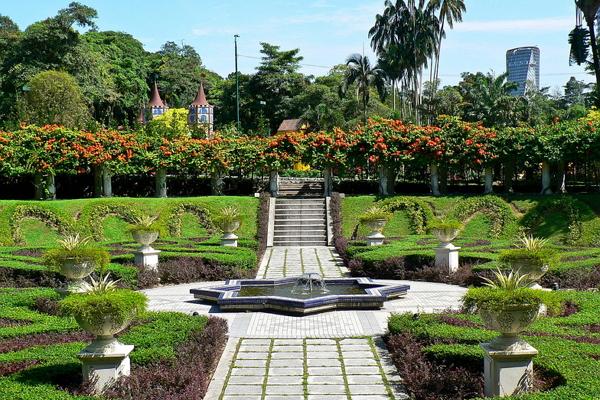 Arriving in Kuala Lumpur, first go to Central Park, where you can ride a boat, take a walk along the picturesque alleys, listen to live music or have a picnic by the lake. The park has a garden of orchids and hibiscus, as well as three biosphere parks where you can watch deer, butterflies and different types of birds. We advise you to come here on weekdays, so as not to run into crowds of people and spend several hours in a quiet and calm atmosphere. There is a parking lot near the park where you can park your rented car.
Jamek Mosque
Jalan tun perak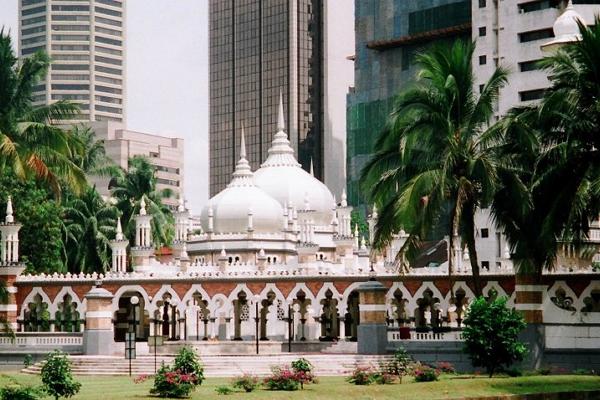 Built in 1909, the Jamek Mosque is considered the oldest mosque in the capital. It was erected at the confluence of the Klang and Gombak rivers, where the first settlement appeared in Kuala Lumpur. The mosque was built in the Moorish style with many turrets and carved arches; around - thickets of coconut palms, framing the building and giving it an even more luxurious and exotic look.
Tian Hou Temple
Persiaran Endah 65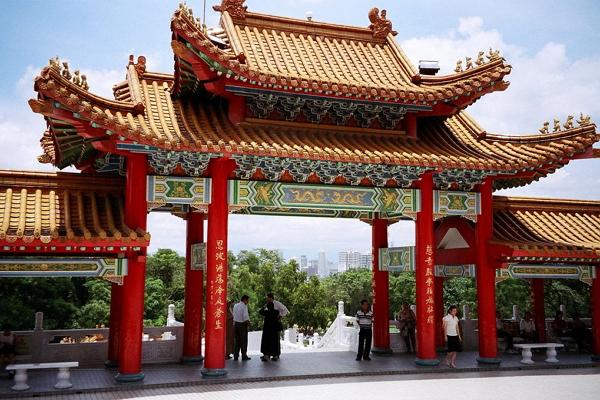 The largest Chinese temple in Malaysia, dedicated to Mother of Heaven, the patroness of sailors and fishermen. The temple is incredibly colorful and openwork: it is decorated with statues of golden dragons and phoenixes, as well as figures of twelve animals representing the signs of the Chinese zodiac. Red paper lanterns are hung everywhere, columns and walls of the temple are decorated with carvings and paintings. On the territory of the temple there is a wall of desires, a large "fortune-telling" drum and the so-called "path of happiness" - entertainments that, according to old traditions, promise prosperity and success.
National Museum
Jalan damansara
www.muziumnegara.gov.my/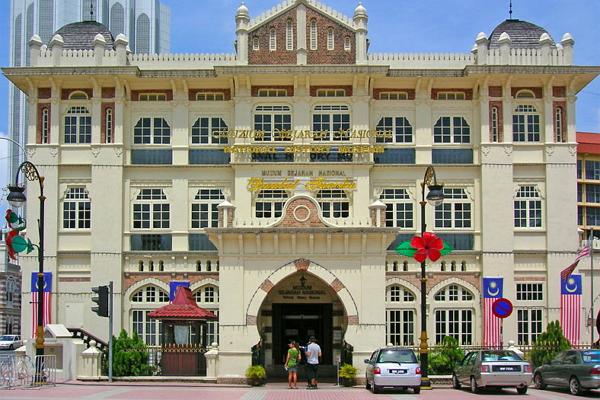 The museum is dedicated to the history and culture of Malaysia, dating back to ancient times. The collection contains costumes, weapons, ceramics, musical instruments and paintings by local artists. The museum consists of four halls, each of which corresponds to a certain era in the development of the country. Festivals and thematic shows are periodically held in the park next to the museum.
Kuala Lumpur Surroundings: Best Car Routes
Batu Caves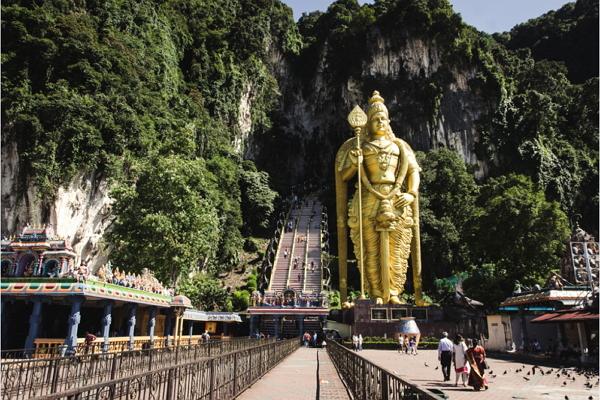 Half an hour by car rental - and you will find yourself in the famous Batu caves, which appeared about 400 million years ago. These are not just caves, but also a functioning Hindu temple. Here is the largest statue of the god Murugan, the second son of Shiva, who is worshiped by the southern Tamils ​​(the population of southern India). The caves themselves consist of several parts, the most famous of which is the Temple Cave, to which a staircase of 272 steps leads. Below is the Dark Cave, where you can see stalactites and stalagmites. And the third largest cave is the Art Gallery: statues and murals dedicated to Hindu mythology are presented here.
Putrajaya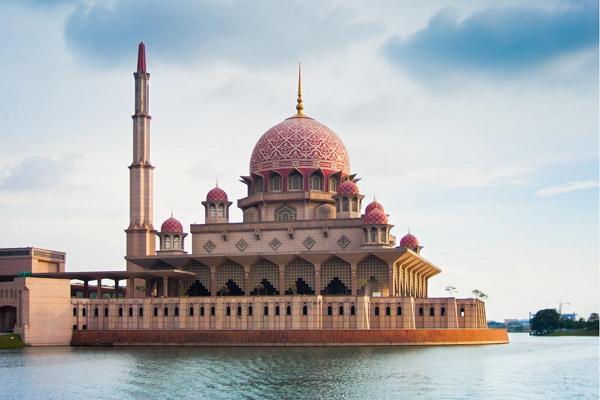 Putrajaya is the new administrative center of Malaysia, founded in 1995. The construction of the city was conceived in order to unload the center of Kuala Lumpur and move administrative buildings here. The first thing you pay attention to when coming to Putrajaya is the absence of people on the street. No, of course, there are people here, they are just so few that it seems as if the city is uninhabited. And this has its advantages: for example, you can take a walk in the silence of the local botanical garden or take a selfie opposite the most beautiful mosque and not worry that someone else will fit into the frame.
Seremban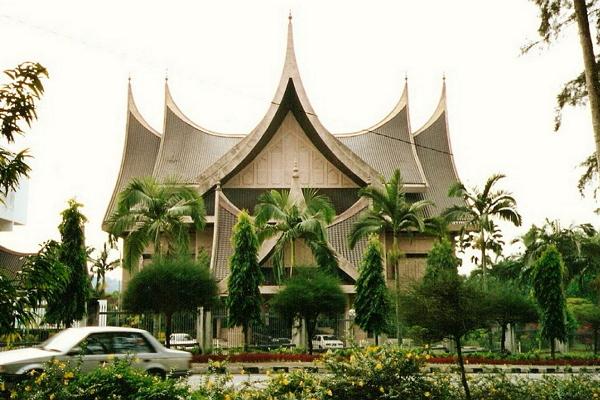 The capital of the state is Negeri-Sembilan - the center of culture of the people of Minangkabau, whose name translates as "defeat the buffalo." The peculiarity of the city's architecture is manifested in the form of roofs: pointed at the ends, they resemble buffalo horns. We recommend visiting the State Museum of sights to see the fancy national costumes of Minangkabau, the Masjid Negeri Sembilan Mosque and the Hindu temple Sri Bala Thandaythapani. Be sure to walk along the streets of the Old Town, where you can see the pretty buildings in the colonial and Moorish styles.
Malacca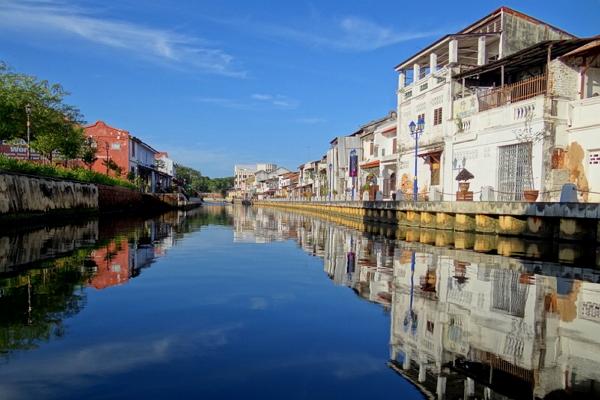 From Kuala Lumpur with a rental car, you can quickly get to Malacca - the old colonial city, which at different times was owned by the Portuguese, Dutch and British. From earlier times, a unique one-story building, recognized as a UNESCO World Heritage Site, has been preserved in Malacca. We advise you to see the following attractions: the ruins of the Fomoza fortress, the ruins of St. Paul's Church, the Taoist temple of Cheng Heng Teng and the Dutch Square, where the colonial buildings have remained almost unchanged. Be sure to stroll along the main street of the Chinatown district - Jonker Street in the evening. Here you can try local street food, buy vinyl records at the flea market and even get to some concert.
Kuantan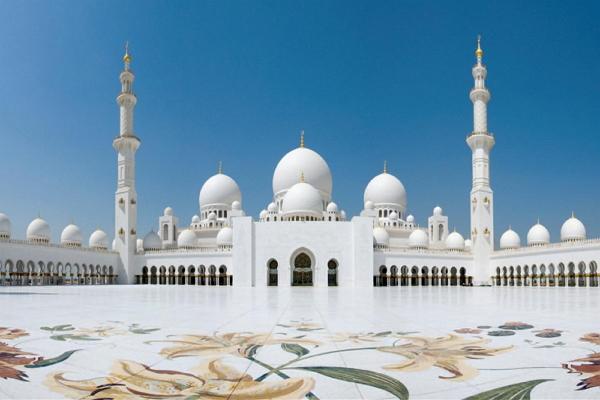 When you rent a car, drive to Kuantan, famous for its beaches and excellent conditions for windsurfing. In the city center you can see the magnificent white mosque, next to which is a picturesque park with lilies. You can also drive to Jerangkang and Sungai Berkelah Waterfalls by rental car.
Food: atmospheric restaurants, cafes and bars
Rebung
No. 4-2, Lorong Maarof, Bangsar Park www.restoranrebungdatochefismail.com/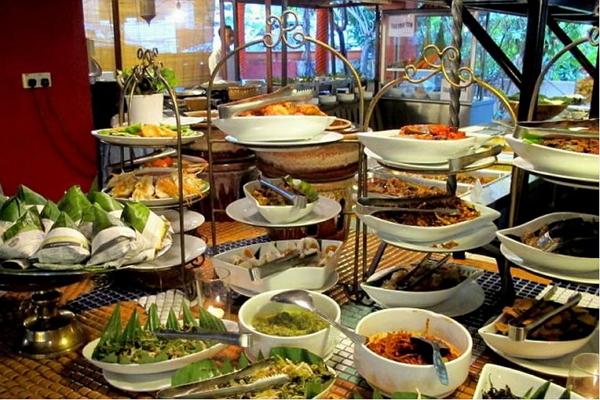 A restaurant of Malaysian cuisine, where they like to experiment and surprise visitors with unusual variations of traditional dishes. We recommend ordering spicy rice with cashews and raisins and spicy laksu soup. For dessert, be sure to take ice cream with red beans - it sounds strange, but it's really very tasty. Authentic atmosphere, friendly staff and catchy dishes - such an acquaintance with local cuisine will be remembered for a long time.
Enak kl
Starhill Gallery, Jalan Bukit Bintang 181 www.enakkl.com/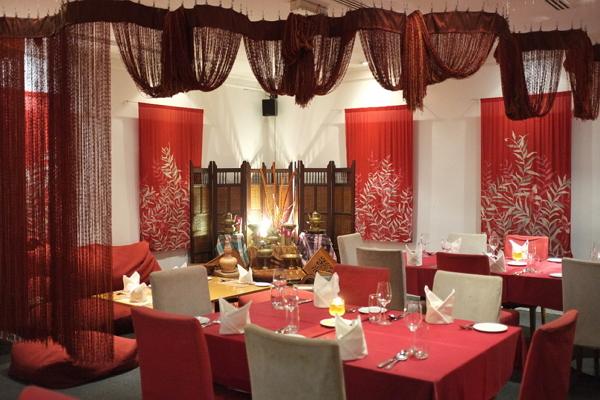 One of the best restaurants in the city where, at the request of the guest, they can adjust the level of severity of the dish, is an excellent option for those who do not like spicy, but want to try Malaysian cuisine. Enak KL is divided into several zones: there are halls with ordinary tables and chairs, and there is a lounge area with soft poufs and dim lights. Try shrimp with mango sauce, as well as lamb and rice with chicken and beef skewers.
Madam kwan's
Suria KLCC, Kuala Lumpur City Center, Level 4 www.madamkwans.com.my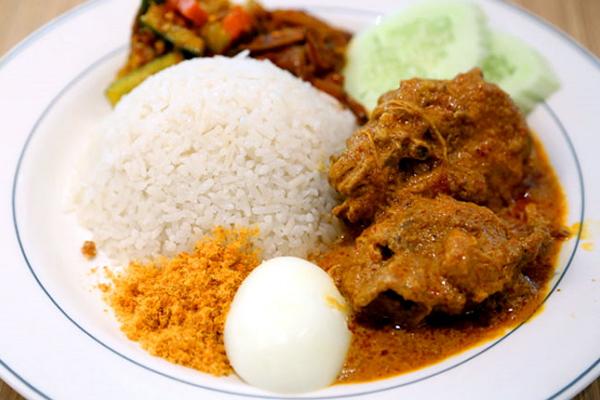 Rumor has it that at Madam Kwan's they cook the best satay kebabs in Kulua Lumpur. Order rice cooked in coconut milk for them and enjoy the excellent combination of fresh meat and a delicate side dish. The portions here are quite large, so we recommend stopping with two dishes in order to taste each of them well and leave the restaurant with a light and pleasant feeling of satiety.
Kanna curry house
No. 29 Jalan 17/45, Petaling Jaya www.kannacurryhouse.com/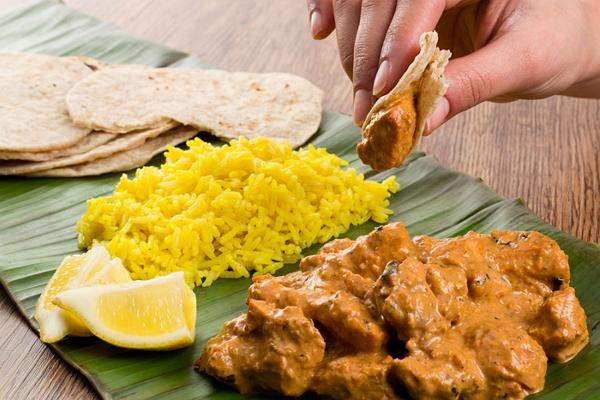 The first thing to try here is curry chicken cooked in the best Indian traditions. The food at Kanna Curry House is served on palm leaves, and fresh roti pancakes are served as appliances. By the way, they are presented in the restaurant in several versions and with different fillings. For dessert, order fried bananas - they are so delicious and delicate that it seems that you can eat several servings at a time.
D legends bar
Jalan Datuk Sulaiman 24, Taman Tun Dr. Ismail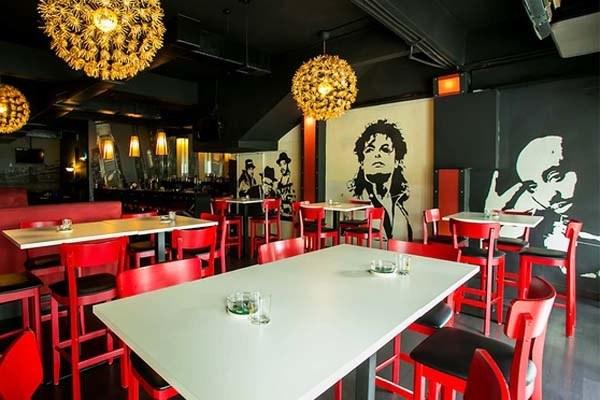 In the D Legends bar, Asian dishes are adapted to the tastes of Europeans, so after serving a portion of chicken wings you definitely won't turn into a fire-breathing dragon. Try satay pork kebabs and complement them with some salad - a good option for a light lunch or late dinner. And if you don't really want to eat, then order a cocktail and sit down at the bar - friendly bartenders will be happy to share with you the addresses of the best places in the city.
Where to live: Cozy hotels in Kuala Lumpur
Mandarin oriental
Kuluala Lumpur City Center
+60 3 23 80 88 88 www.mandarinoriental.com/ double room - from € 150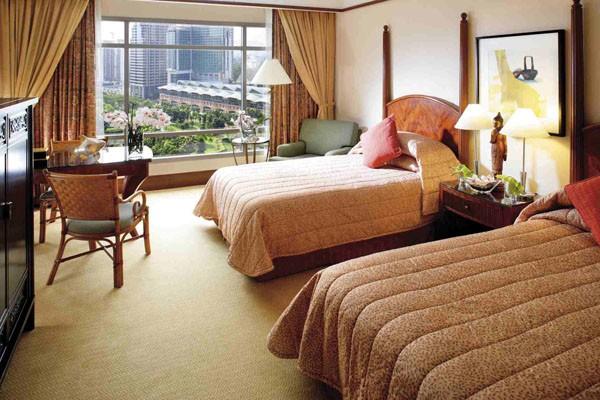 Five-star hotel located between the famous Petronas Twin Towers and KLCC Park. The rooms are designed in oriental style in golden burgundy tones. It features a swimming pool with wonderful views of the park, a spa, fitness center, tennis courts and a golf course. The hotel has nine restaurants with Mediterranean, Asian and Cantonese cuisine - we advise you to book a table in one of them and spend the evening in an elegant setting. If you are traveling in a rented car, you can leave it in the free parking lot at the hotel (you do not need to pre-book a place).
Villa samadhi
No. 8, Pesiaran Madge off Jalan Madge
+60 3 21 43 23 00 www.villasamadhi.com.my/ double room - from € 134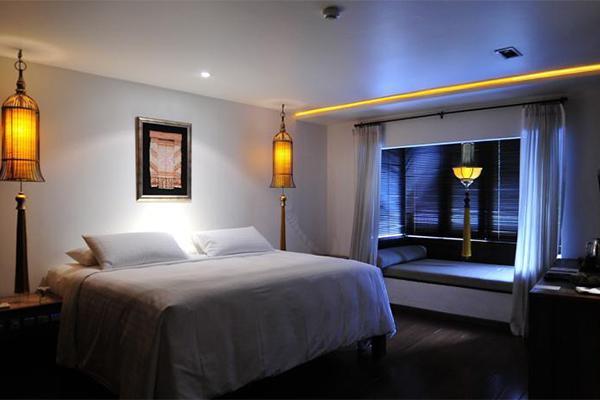 Boutique hotel 10 minutes from the city center. Rooms in small thatched-roof houses with private pool access, a jacuzzi, a picturesque courtyard and an atmosphere of peace and tranquility. Be sure to check out Mandi-Mandi's local restaurant for dinner, which serves excellent cuttlefish ink risotto. Free parking is available on site, where you can park your rented car.
Hotel majestic
Jalan Sultan Hishamuddin 5
+60 3 27 85 80 00 www.majestickl.com/ double room - from € 86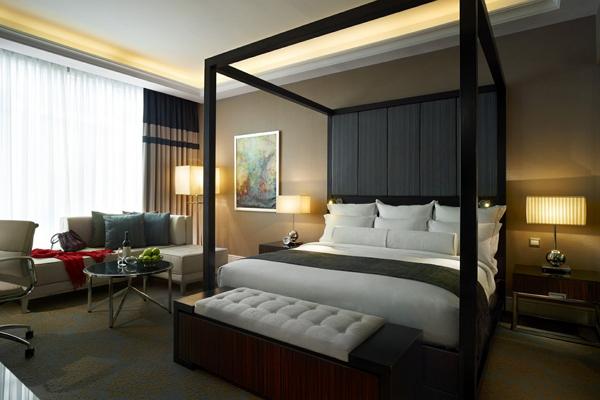 Colonial style hotel next to Freedom Square. Spacious rooms with soft coffee tones and minimal design. The hotel has its own library with a large selection of classical and modern literature. It features an outdoor pool, fitness center and spa. The Blue Curaçao Bar serves great cocktails, while Colonial Café serves national dishes. Note to those who rented a car: you can leave the car in a paid parking lot at the hotel.
Hotel ansa
No. 101, Jalan Bukit Bintang
+60 3 21 46 50 00 www.ansakualalumpur.com/ double room - from € 81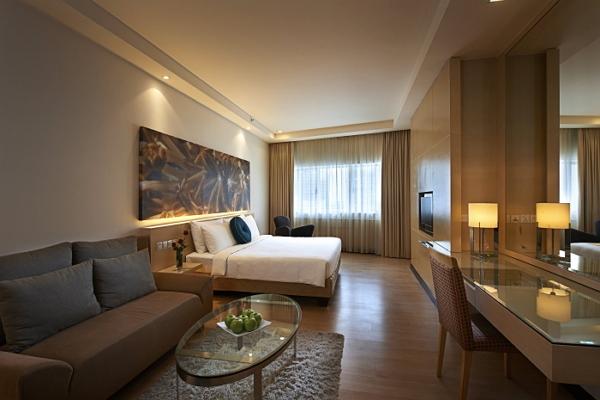 Four-star hotel located between the Lot 10 and Fahrenheit 88 shopping centers. Bright and comfortable rooms with large mirrors and bright furniture. It features a spa and free parking. There are many restaurants and bars in the area where you can eat tasty and inexpensively.
Ramada plaza
Jalan Tun Sambanthan
+60 3 22 72 88 88 www.ramada.com/ double room - from € 66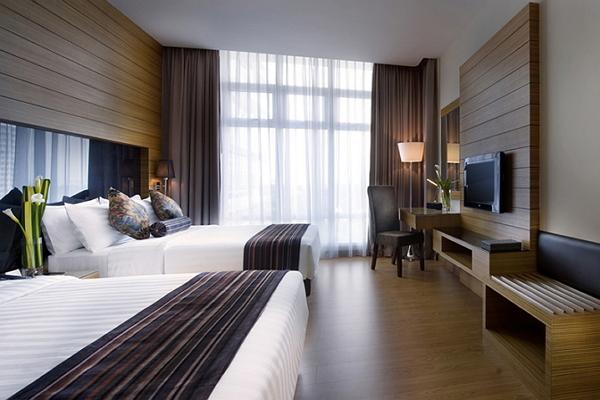 The hotel is a short drive from the Petronas Towers. Cozy rooms with a simple and pleasant design. The on-site La Brasserie Restaurant serves national cuisine. If you rented a car, you can leave it in a paid car park on site.
Where to park a rented car in Kuala Lumpur
Car rental in Kuala Lumpur with BookingCar - profitable, convenient, easy!
In case of any problems associated with car rental in Kuala Lumpur, BookingCar will solve them as quickly as possible.
We will be with you 24 hours a day.
All you need is to contact us.
Ellina Rudenko, 2015
Like this? Share in social networks: