Bookingcar offers a wide range of car rental options in Klagenfurt
Here you can find a car of any class that best suits your needs.
Our prices are one of the best prices on the market.
See for yourself!
Professional support
Our professional call center will help you understand all the intricacies of car rental. We guarantee full support throughout the rental period.
The picturesque town in southern Austria is located right on the Glan River and is the capital of the Carinthian land. Traveling around Klagenfurt will surely be eventful and memorable. Here you can walk along the old streets, visiting castles, museums, architectural monuments. Or head to the famous Wörther See in search of beautiful views. Make a list of attractions that you would like to see, take a rental car and go on an adventure. The city is covered with a special charm, which you can feel by exploring every corner of it.
Bookingcar recommends:
Car rental at Klagenfurt Airport
Klagenfurt Airport ( Klagenfurt Airport then ) - download scheme
IATA code: KLU
Location: 3 km Klagenfurt
Official website: www.klagenfurt-airport.com
Information: +43 (0) 463,415,000
The following car rental companies operate at the airport in Klagenfurt: Sixt, Budget, Dollar, Natioanal Rental Car, Thrifty, Europcar, Alamo, Enterprise. Car rental desks are located near reception desks. The airport has a parking area, the first half hour of which is free.
What to see in Klagenfurt: interesting sights of the city
Cathedral
Lidmanskygasse 14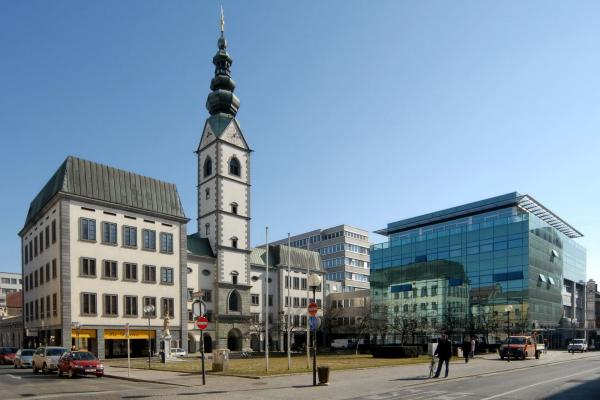 Built at the end of the 16th century, the Catholic Church was originally named after the Holy Trinity. The pristine appearance has practically not been preserved to this day. The events of World War II caused significant damage to the cathedral, therefore, after the hostilities, reconstruction work was carried out. Today in the church you can see the most diverse paintings of the vaults done by Joseph Fromler, stucco decorations that incorporate elements of different styles. This is a sacred place in which you want to open your soul to God, sit in peace, feeling complete harmony and peace.
Tsigguln Castle
Getreidegasse 9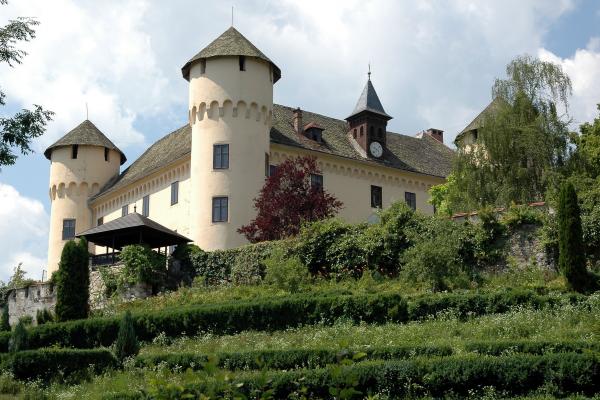 When you rent a car, head to one of the strangest Klagenfurt castles dating back to the 15th century. This is an incredibly beautiful and magnificent place, the creation of which was worked by the most skilled architects and artists. It stands out among all the buildings with its unusual architecture. Inside, everything is decorated with marble, which adds a kind of pomposity. The history of the castle has not yet been solved by historians and archaeologists.
Planetarium
Villacher Strasse 239 http://www.planetarium-klagenfurt.at/#_=_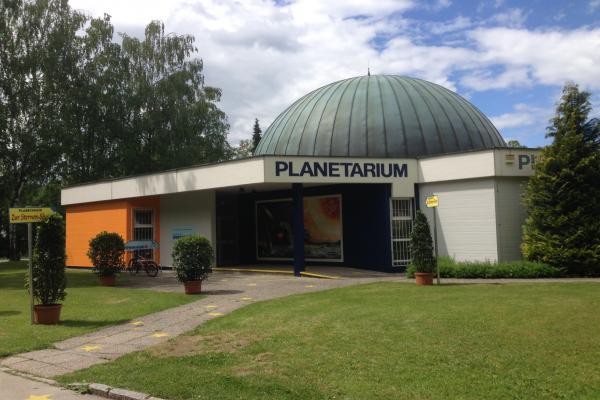 After a short tour of historical monuments and cultural attractions, you can go to the world of science. This is a place where the sky above your head gets closer and stars are visible, constellations from all over our galaxy. During the tour you will be introduced to the history of space, talk about how modern scientists conduct research and what results have been achieved to date. Space shows are regularly held at the planetarium, which will be interesting for children and adults to visit.
Eboardmuseum
Florian-Groeger-Strasse 20 http://www.eboardmuseum.com/#_=_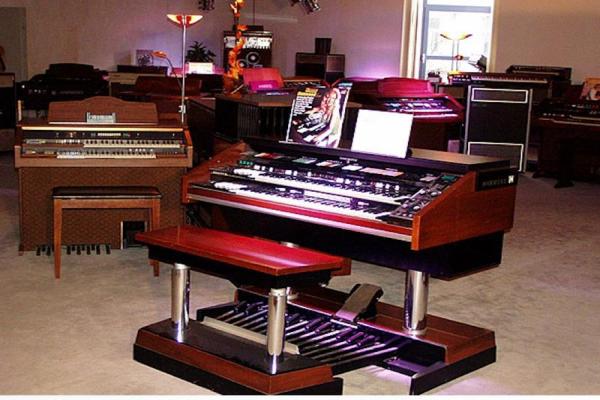 When traveling on a rental car in Klagenfurt, be sure to stop at the Eboard Museum. Here you can see a wide variety of musical instruments and the evolution of their development. The tour lasts a little over an hour, but the impressions are enough for a long time. It will be interesting to everyone, despite their age and attitude to music. The museum has a flexible work schedule, so in order to be sure to go on an excursion, check when it opens and closes.
Dragon Fountain
Neuer pl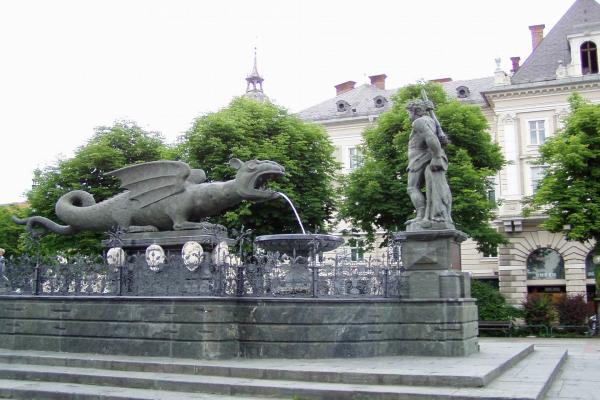 Dragon Fountain adorns the central square of the city. A legend is connected with him that explains the appearance of the city. Not far from the forest, from where an inhuman scream and a roar came, there was an observation deck. By order of the Duke of Karast, this creature was tracked down and killed during a heavy battle with brave warriors. Klagenfurt was built on the site of the observation deck. By the way, after several photos on the background of the fountain, you can inspect the city hall, which is considered one of the main architectural monuments.
Near Klagenfurt: the best car routes
Minimundus Park
Villacher Strasse 241 http://www.minimundus.at/#_=_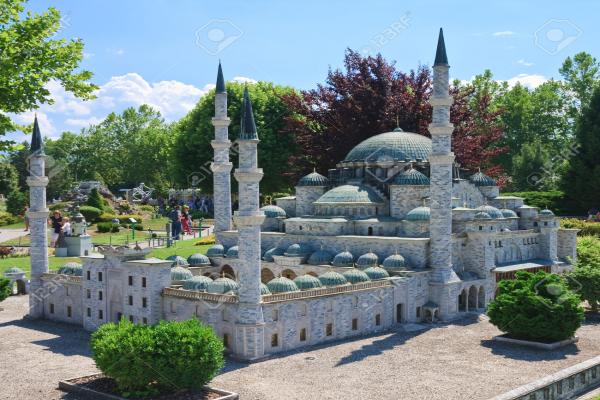 The park contains a variety of attractions from around the world. They are presented in miniature; copies are made in a scale of 1:25. Interestingly, each building is made of the same material as the original. There are trains, locomotives. The miniature Eiffel Tower has an inspection cabin. You can also ride a ferris wheel or watch how the rocket starts. It will be especially interesting to come here with children who, in addition to excursions, can have fun on a specially equipped playground, playing in the sand or water. Nearby is the beach, which will be very useful to go after a tour of the park on a hot day.
Werthersee Lake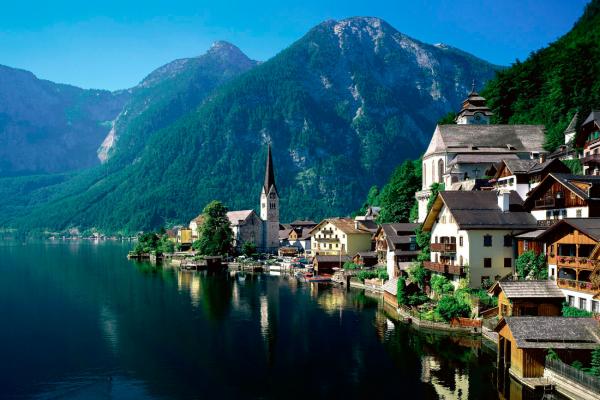 Having rented a car, go to the conservation area on Lake Werther See. It will turn out to actively spend several days enjoying the beauty of nature. You can stay at one of the many hotels. The territory is so vast and equipped that it is possible to play golf, soccer or tennis. Having ordered an excursion on electric boats, it will turn out to be an exciting and romantic time. In addition to standard programs, thematic entertainment cruises are offered, during which music will play on board, and invited guests will entertain all guests. Walking on bicycles you can explore the territory as well as possible and find many secluded and incredibly beautiful places. In the vicinity of the lake festivals, water shows, and entertainment programs are often held.
Gurk Gnome Park
Doktor-Schnerich-Strabe 4-8 http://www.zwergenpark.com/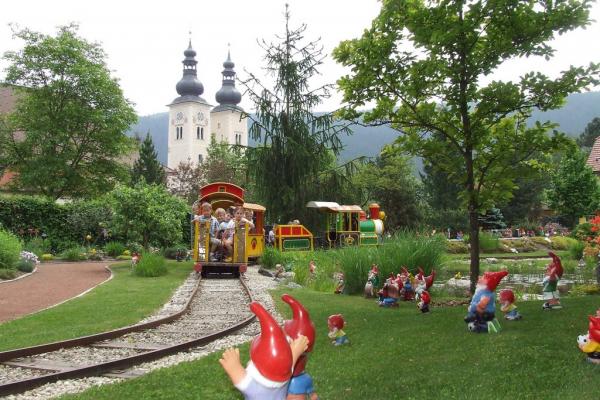 Gurk Gnome Park is an entertainment complex. On the territory of the park there is a parliament where dwarves work, a theater where various performances are held, and, of course, a fortress that performs a defensive function. Visitors will be able to see how these little creatures live and work. You can go hiking in the park or take a mini train. This place will be especially interesting for the younger generation.
Hochosterwitz Fortress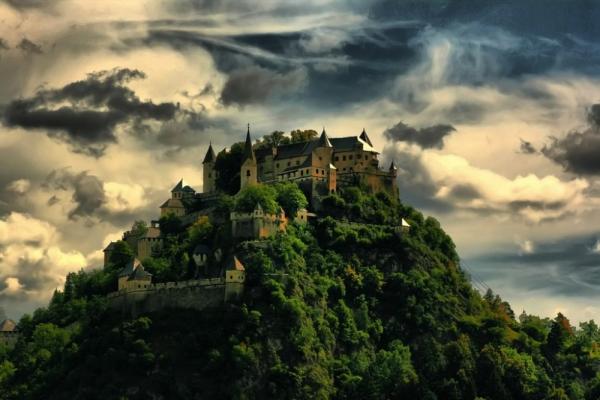 The beauty of this place is very peculiar. From a distance, the fortress seems gloomy and severe, and upon closer inspection, the impression intensifies. This is not surprising. Here, everything is imbued with a medieval spirit. Buildings seem completely impregnable and massive. It will be interesting to get acquainted with museum exhibits, among which are collections of weapons, household items of medieval residents, as well as a visit to the Gothic chapel, fully decorated with ornaments and frescoes. Hochosterwitz Fortress is located on a mountain. You can get there on foot or by funicular, and after the tour dine in the restaurant.
Land channel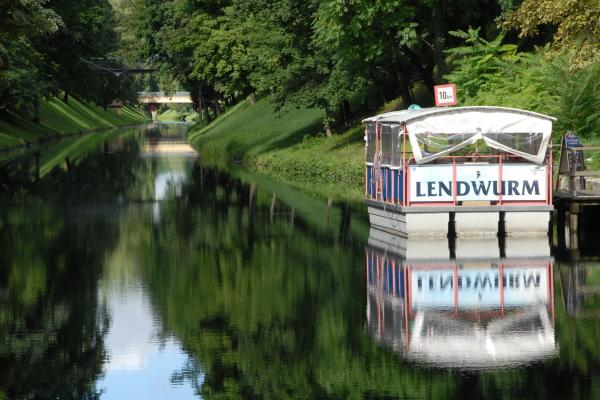 If you find yourself in Klagenfurt on a very hot day, then feel free to go by car to the Land Canal. This is a park area along which an artificial pond is located. Since the XVI century it was used as a city water supply and transport route for passenger traffic. Today, here you can take a walk, enjoying the beauty of nature, arrange a small picnic or ride on water transport.
Food: atmospheric restaurants, cafes and bars
Gasthaus im landhaushof
Landhaushof 1 http://www.gut-essen-trinken.at/de/der-landhaushof.html#_=_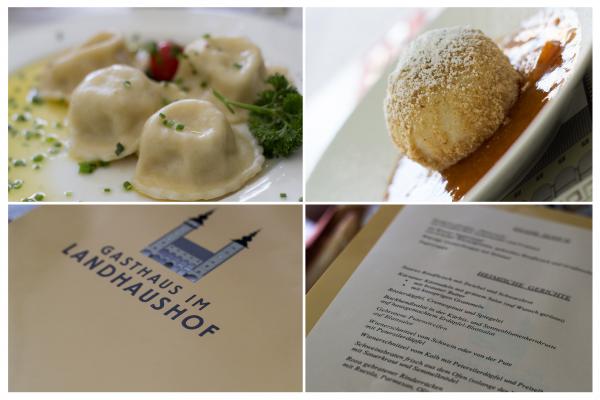 To enjoy Austria's atmosphere, enjoy delicious food, head to one of the best restaurants in Klagenfurt - Gasthaus im Landhaushof. It is located in the central square, near the church. Even on the hottest day, the establishment is cool and calm. Here you can taste a wide variety of dishes from German cuisine, Austrian, European. Everything is prepared as simple and fresh as possible. Soups, meat dishes, beer - deserve separate praises. You can sit inside the restaurant or on the beautiful terrace. A nice bonus will be a beautiful view of the city. The restaurant area is large, so here you can safely sit with a company of up to 15 people.
Gasthaus wispelhof
Feldkirchner Strasse 29 http://www.wispelhof.at/#_=_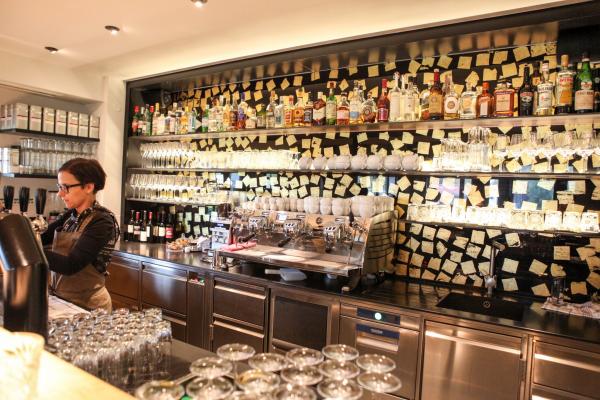 At Gasthaus Wispelhof you can taste not only local specialties, but also Mediterranean specialties as well as seasonal specialties. In this restaurant you should try beef tartare, pork schnitzel, salads. The selection of desserts is small. A glass of local wine or beer is also available. A cozy atmosphere, friendly attitude, quality service - this is what makes you come back here again and again. By the way, a rented car can be parked nearby.
Pumpe
Lidmanskygasse 2
At first glance, Pumpe gives the impression of the most mediocre beer. However, if you are pretty hungry and want to get your lunch as soon as possible, feel free to go to this place. You rarely see tourists here, most of the visitors are locals. Unlike other cafes, it works from early morning to late evening. Authentic atmosphere, traditional Austrian food and good mood are guaranteed.
Tandoori delight
St. Veiter Strasse 122 http://www.tandoori-delight.at/#_=_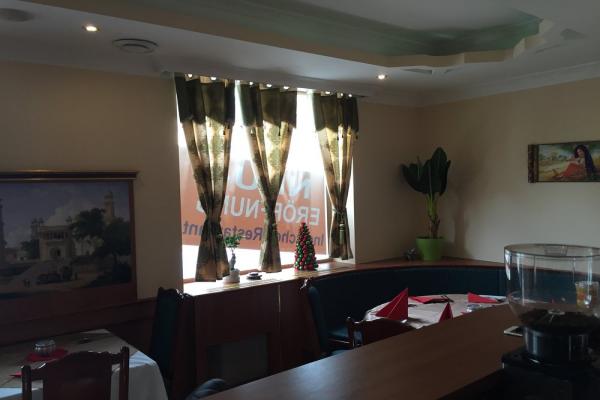 If you rent a car to travel around cozy Klagenfurt, be sure to stop for lunch at Tandoori Delight. This restaurant is a kind of Indian islet in the Austrian city. Here you can try a wide variety of dishes of Asian cuisine, Indian. A vegetarian menu is also available. It is worth considering that the portions are large, so some dishes can be ordered for two. It is interesting that the dishes are classified by "hot levels" from 1 to 20. If you can't figure out the assortment, it's better to check all the points of interest with the waiters. Also, before ordering, you can choose spices that you will add to dishes or even refuse them.
Maria Loretto Restaurant
Lorettoweg 54 http://www.restaurant-maria-loretto.at/#_=_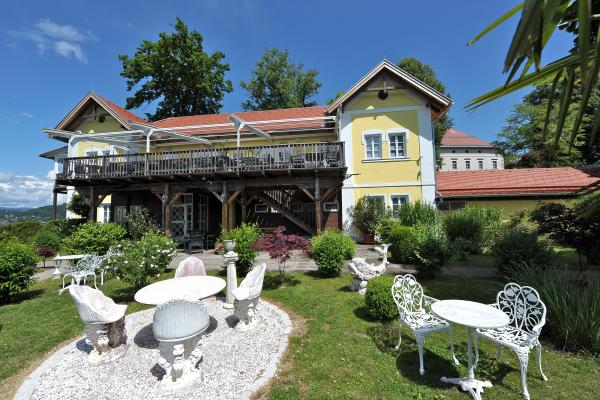 Maria Loretto Restaurant - A restaurant with delicious food and a romantic atmosphere. The terrace offers stunning views of the small garden and lake, against which mountains can be seen. Around the birds fly, fish swim. The atmosphere is incredibly calm and relaxing. Locals say this is one of the very first restaurants that appeared in Klagenfurt. You can sit not only on the terrace, but also in one of the beautiful halls inside the institution or at a table right on the shore of the lake. Some dishes, for example, fried fish, are designed for 2-3 people, so check with the waiters for the portion size.
Where to live: comfortable hotels in Klagenfurt
Seepark hotel
Universitatsstrabe 104
+43 463 2044990 http://www.seeparkhotel.at/de/home/ double room - from € 113

Seepark Hotel is located in the green part of the city right next to Lake Wörther See. The rooms offer wonderful views of the surroundings. The rooms are modern and as functional as possible. Here you can spend your leisure time, for example, swim in the pool, visit the fitness center or spa. Couples can take advantage of babysitting services, and those who plan to travel in a rented car can use free parking.
Hotel sandwirth
Pernhartgasse 9
+43 463 56209 http://www.sandwirth.at/de/ double room - from € 94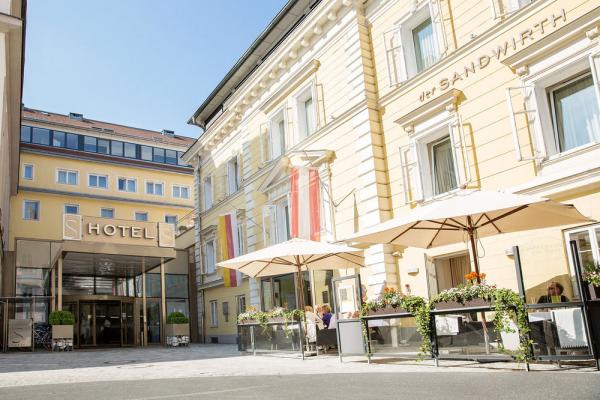 The hotel is located in the heart of Klagenfurt, which is a definite advantage. Hotel Sandwirth is a multi-story building; the higher the floor, the more spacious the apartments. The rooms are modern, equipped with everything necessary. Many bath amenities are provided here, including bath salt. You can start the day with training in the fitness center. You will also enjoy a variety of breakfasts and an extremely attentive staff.
Carinthia stadthotel
8-Mai-Strabe 39
+43 463 511645 http://www.stadthotel.co.at/ double room - from € 140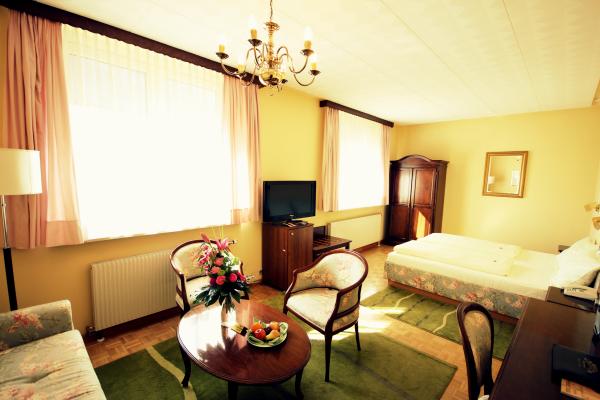 The Carinthia Stadthotel is not noticeable from the outside, but Austrian-like inside. The interior is mainly decorated with wood, which adds a special charm to the apartments. The rooms offer wonderful views of the city and mountains. The hotel does not feel the bustle of the city, it is calm and quiet. The staff is extremely welcoming. In case of any troubles that have arisen, you will certainly be provided with the necessary assistance.
Hotel dermuth
Kohldorfer Str. 52
+43 463 21247 http://www.hotel-dermuth.at/ double room - from € 128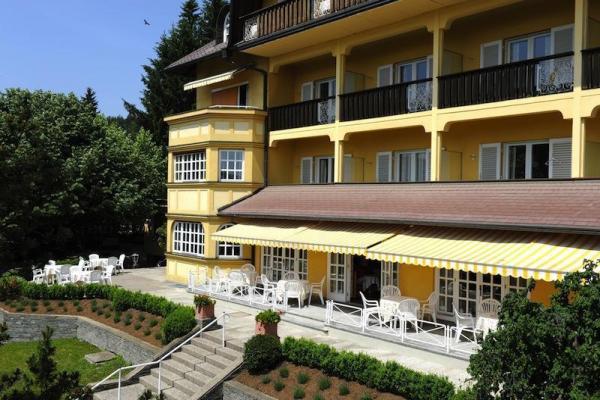 Hotel Dermuth is located near Minimundus and Lake Wörther See. The rooms are spacious and especially comfortable. From the windows you can see the Alps and the magnificent forest. The hotel staff can help arrange bike rides in the surroundings, if desired. It becomes especially romantic here in the evening. Walking at sunset, you can enjoy the birdsong and beautiful views. This hotel wants to come back again and again.
Schlosshotel st georgen
Sandhofweg 8
+43 463 46849 http://www.schloss-st-georgen.at/ double room - from € 117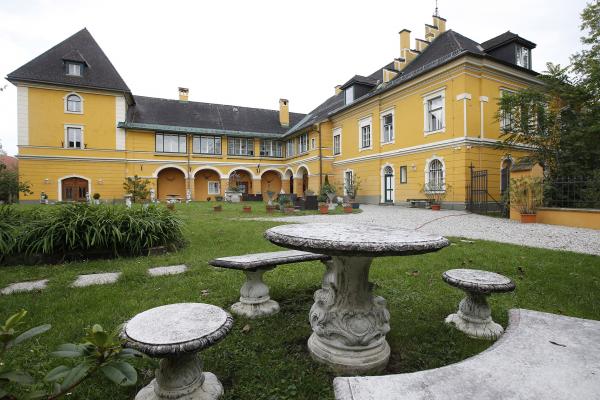 Schlosshotel St Georgen is perhaps one of the most atmospheric and comfortable hotels in Klagenfurt. It is located in an old castle of the XV century. The interior is made in the country style, and a special charm is added to it by old paintings, furniture and a pleasant smell. It features a small pool and a fitness center. Tourists using rental cars can use the free parking.
Where to park a rented car in Klagenfurt
Car rental in Klagenfurt with BookingCar - profitable, convenient, simple!
In case of any problems associated with car rental in Klagenfurt, BookingCar will solve them as quickly as possible.
We will be with you 24 hours a day.
All you need is to contact us.
© Anastasiia Voloshina, 2016
Like this? Share in social networks: