Car rental in Kaliningrad
Bookingcar offers a wide selection of car rental options in Kaliningrad
Here you can choose a car of any class that best suits your needs.
Our prices are one of the best prices on the market.
See for yourself!
Professional support
Our professional call center will help you understand all the intricacies of car rental. We guarantee full support throughout the rental period.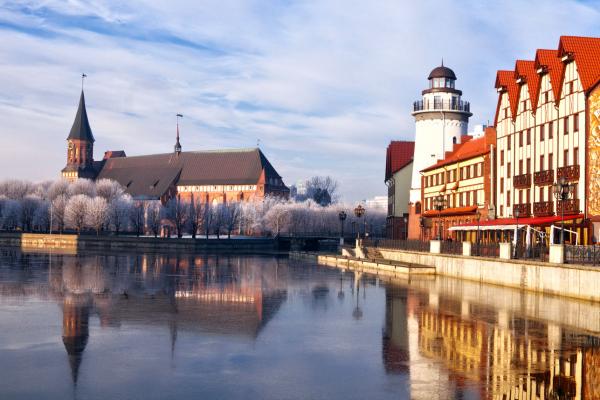 Before Kaliningrad as such did not exist. There were three settlements that were located on this territory independently of each other. Over time, they were united, and the city was named in honor of the nearby Konigsberg fortress. In the middle of the XX century, the Kaliningrad region was formed, and the city was renamed Kaliningrad. The architecture here is completely ambiguous: there are both typically Soviet and burgher quarters. Walking around the neighborhood every now and then recall past times. To enjoy the city by renting a car, explore the sights in and around the city. You should definitely visit the island of Kant and the Fish Village, visit the Cathedral and Fort No. 5. It will also be interesting to go to the Curonian Spit, see the castles of Insterburg and Ragnit, the Pilau Fortress and the Mühlhausen Church. After walking
Bookingcar recommends:
Car rental at the airport of Kaliningrad
International Airport Khrabrovo ( Khrabrovo International, Airport then )
download the old terminal diagram
download new terminal circuit
IATA code: KGD
Location: 20 km from Kaliningrad
Official website: http://www.kgd.aero/
Information: 8 (401) 261-04-15
The following companies provide car rental services at Kaliningrad Airport: Hertz, Car rental, City Rent. Car rental desks are located in the arrivals hall. Near the airport there is free parking, short-term paid (the first 15 minutes - free), long-term parking.
What to see in Kaliningrad: interesting sights of the city
Amalienau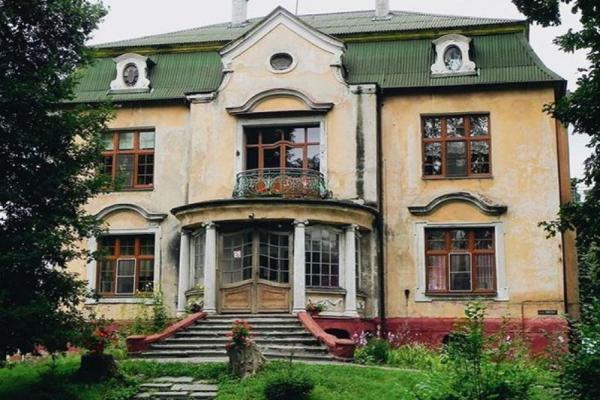 Amalienau is the soul of Kaliningrad. This is one of the oldest German areas where luxury villas were once built. Rent a car and head out to see the legacy of the pre-war past. Each house is like a work of art. Some of them are made in art nouveau style; in the architecture of others, there is a renaissance and classic styles. The attention of tourists deserves the gray villa Schmidt, yellow-red villa Makovsky, partially half-timbered villa Leo. Interestingly, there are no intersections with right angles; on the contrary, the streets meander in arcs. Such a design system is absolutely contrary to the Prussian canons of urban development.
Church of the Holy Family
Holstenwall http://plantenunblomen.Kaliningrad.de/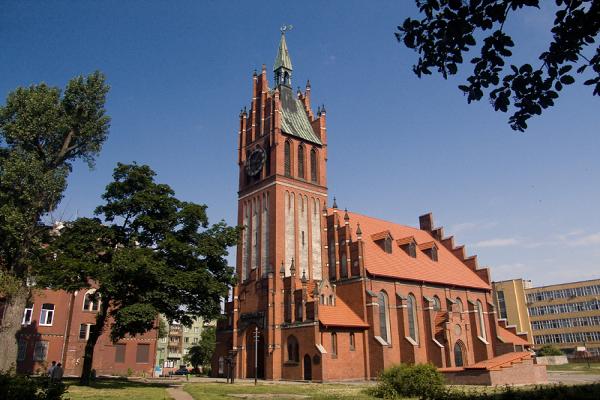 Walking around Amelienau, you will come across a small church - the Holy Family Church. This is a Catholic temple, which is recognized as an object of cultural heritage. In the 80s. XX century, the building was restored. The architects managed to recreate the original decorative ornaments of the church, the tower. A little later, a Czech organ with 3600 pipes was introduced. Since then, the Philharmonic Society began to work here. You can see the church from the inside by taking a ticket for a concert.
Brandenburg Gate
St. Bagration, 137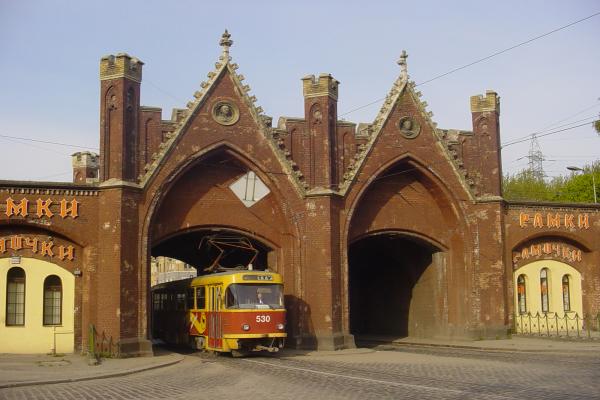 Entering the city, you will probably see the Brandenburg Gate. The first gate at this place appeared in the middle of the XVII century. Over time, they ceased to fulfill their function, and Frederick II came to the conclusion that the city needed stronger protection. Thus began the construction of new gates, but more fundamental. Gothic elements can be traced in every detail of this structure. They are decorated with decorative flowers, spiky tops, portraits of Lieutenant General Ernst von Astaire and Field Marshal Boyen. The Brandenburg Gate is considered an architectural monument and is protected by the state.
Kaliningrad Zoo
Prospect Mira, 26 http://kldzoo.ru/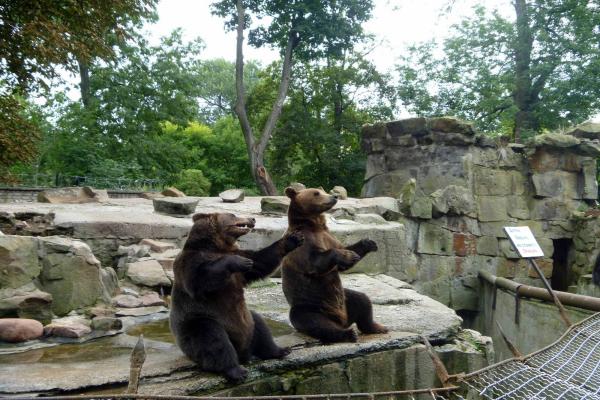 In the Kaliningrad Zoo you can see a huge variety of animals. There are elephants, lions, pink flamingos, black cranes, hippos, crocodiles. Tourists will also be interested in visiting the arboretum. The best time for the tour is April, May. At this time, the sakura Kanzan and Kiku-shidara, magnolia, rhododendrons and the red-leafed apple tree Royalty are blooming. The most convenient way to get to your destination will be on a rented car.
Konigsberg Castle
St. Shevchenko, 2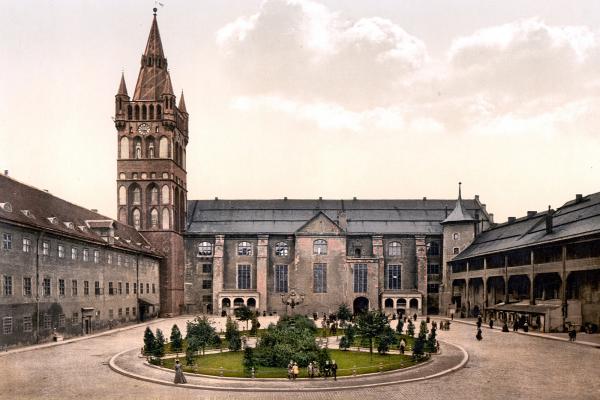 Locals call the attraction "Open Exposition of the Ruins of the Royal Castle" or "Observation Deck". It is best to visit the landmark when historical holidays are held here. Then knightly fights take place, a thematic medieval military camp with tents appears, and in parallel with all the action, a fair of craftsmen and craftsmen takes place. Historical gaming events are organized for children.
Near Kaliningrad: the best car routes
Curonian Spit National Park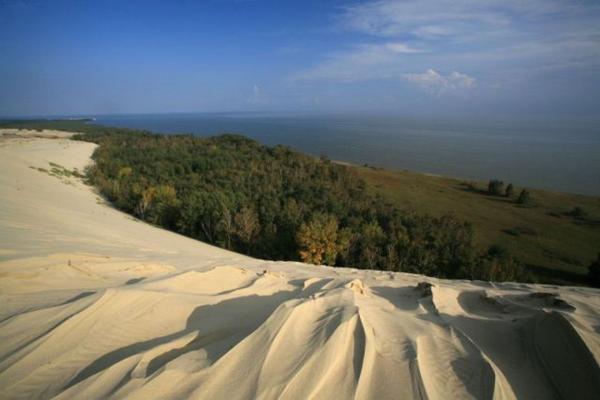 If you want to be inspired by the beauty of nature, go to the Curonian Spit Park. You will surely be impressed by the inspiring landscape, beautiful dunes and mysterious forests. The main asset of the park is the so-called "dancing forest". In the depths of an inconspicuous pine forest there is a plot of land on which trees are intertwined with each other, as if dancing. Upon reaching the observation deck, you can see the whole panorama of the area. Walking further through the park, do not pass the walking route to Swan Lake, where herons, mallards, wild ducks and swans live. After that you can go to the ornithological station "Fringilla". At the end of the trip, it will be interesting to visit the Museum of Russian Superstitions and the Curonian Spit Museum.
Schaaken Castle
Nekrasovo, st. Central http://schaaken.ru/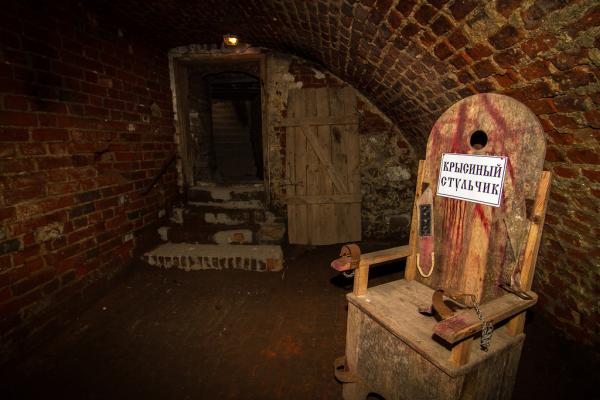 Hire a car and go on an exciting tour to Schaaken Castle. Its history began in the middle of the 13th century. He witnessed the Great Prussian uprising, the expulsion of the owner Zoke. At one time, Peter I and Catherine I stayed here. Today, excursions are held in the museum and historical complex, during which you can see a collection of medieval torture instruments, walk through mysterious corridors and rooms. Also, various events are regularly organized in the castle. Arriving here on the weekend, you will be taken to a master class in the possession of knightly weapons and will be able to take part in this fight. For children, a hotel program is carried out - animation "In search of treasure". On holidays, chivalry evenings, fire shows, and thematic master classes are held here. Around this place there are many rumors and legends.
Stud Farm Georgenburg
Chernyakhovsk, st. Central, 10 http://georgenburg.com/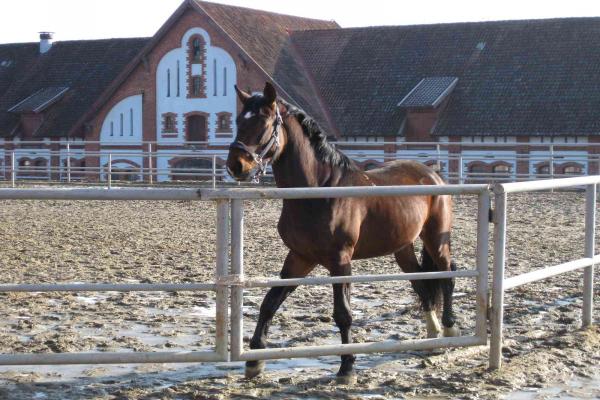 Adults and children will be interested in visiting the stud farm, which is located in the vicinity of Kaliningrad. This is a whole complex located in the buildings of the old castle, which was built in the XIV century. Here are agricultural land, springarten, two arenas, a hotel complex, a summer cafe and a restaurant. The stud farm regularly organizes excursions, after which you can ride your favorite horse. In addition, some individuals are for sale.
Museum and Exhibition Complex "Amber Castle"
Amber, st. Sovetskaya, 61a http://ambercastle.ru/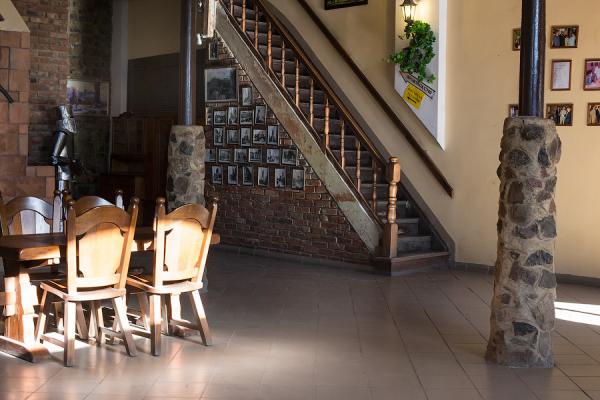 In the building of the 14th-century fortress castle is located the Amber Castle Museum and Exhibition Complex. There are several historical halls in which there are: an exposition dedicated to the origin, extraction and processing of amber, a review of the history of Palmniken, a collection of antique dishes, works of artists and photographs from the late XIX - early XX centuries. In the halls dedicated to the present, it will be possible to examine the collection of amber products, observe how the stone is processed and try to do something with their own hands. Events are regularly arranged in the fireplace room of the Amber Castle: chamber and bard music concerts, amber auctions, and exhibitions.
Museum of K. Donelaitis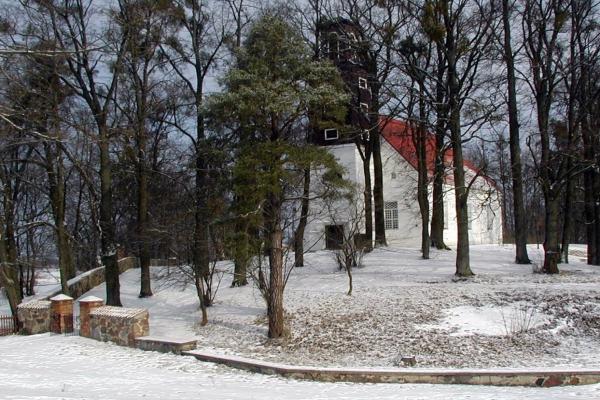 Traveling around the area with a rental car, visit the K. Donelaitis Museum. The presented exhibits tell about the era in which the founder of realism, Kristionas Donelaitis, lived. Others - talk about his creative and social activities, life path. In addition to the permanent exhibition, the museum regularly hosts international conferences and poetry meetings. If you can't get to one of the events, you can take a sightseeing tour.
Food: atmospheric restaurants, cafes and bars
Croissant cafe
Leninsky Prospect, 63 http://kruassan.com/

For a delicious breakfast in Kaliningrad, head to the Croissant cafe. Here is a wide selection of dishes. You should definitely try omelette, cottage cheese pancakes, cereals, almond cream tussons, ginger tea or coffee. The menu also has hot dishes, salads, soups. The service is fast and unobtrusive. Even if you come to this institution during the week, you can choose different dishes each time. I would like to return to this institution to enjoy delicious food and pleasant atmosphere again.
Bravo italia
Right nab., 9, building 2 https://vk.com/bravo_italia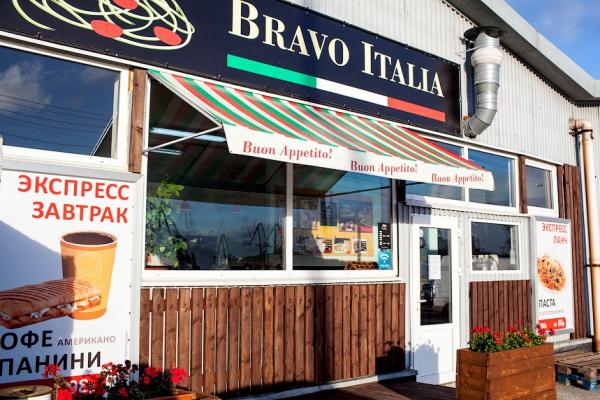 Italian cuisine lovers can enjoy a hearty meal at Bravo Italia. The first thing that will surprise you is the contrast. From the industrial Russian region, you will find yourself in a real Italian pasteurization. Delicious food, beautiful views of the port and fast service are what local residents and visitors come here for. The institution is suitable for breakfast with a friend, meeting with a partner, and for a family dinner. There is a large flow of people, so be sure to try exclusively fresh dishes.
Britannica
Broadcasting Company Epicenter, ul. Gorky, 2 http://www.pubkaliningrad.ru/britannika-na-gorkogo.html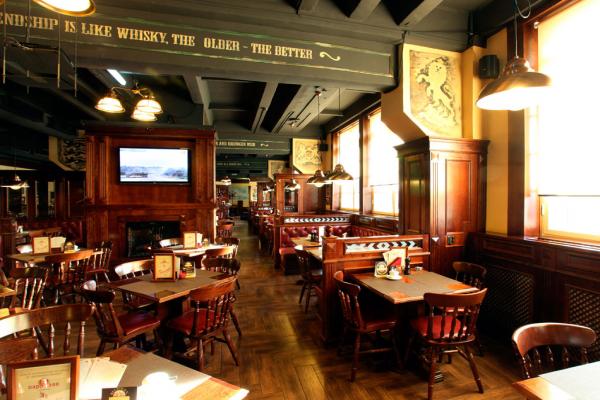 If it's time for lunch, and you don't know where to go, opt for the Britannic English Pub. Puree mushroom puree soup, pike cutlet, steaks will please everyone. As a drink, you can order tea, coffee, cocktails, beer. The waiters are attentive and fast. If you cannot make a choice, you will certainly be advised of something special. To comfortably get to the restaurant, rent a car.
Czech tavern "At Hasek"
Prospect Leninsky, 1 http://ugasheka.ru/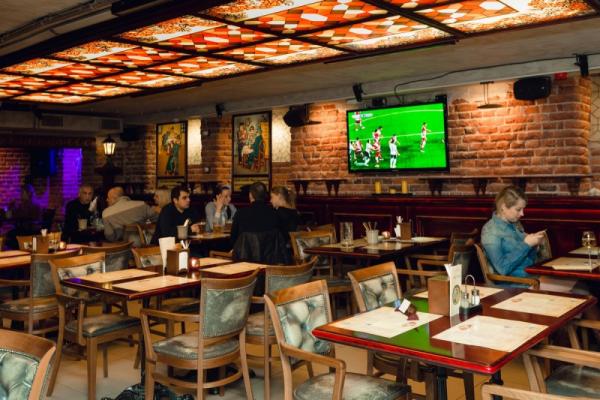 The Czech tavern "At Hasek" is an extraordinary and atmospheric place. The institution is divided into three rooms, each of which has a special interior. Local residents and visitors come here for delicious sausages, juicy pork kebabs, a noble beef steak and fresh Shopsky salad. The menu is regularly updated, so if you visit Kaliningrad from time to time, you can try some new thing in this tavern.
Fish club
St. Oktyabrskaya, 4a http://www.skipperhotel.ru/restourant/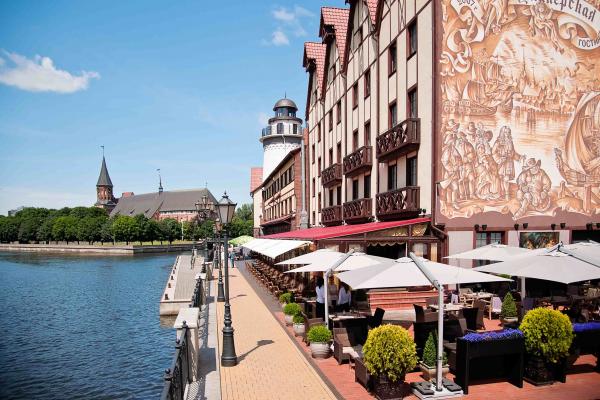 "Fish Club" is a cozy restaurant where you will plunge into the world of fine cuisine. The chef of the institution offers guests not only classic dishes, but also conceptually new, in which European trends are implemented. Here you can have lunch, enjoying delicious food and a cozy atmosphere, or have dinner while admiring the water surface. Decent service will make a good impression. Restaurant "Fish Club" will be a great solution for a special occasion.
Where to live: comfortable hotels in Kaliningrad
Hotel "Oberteich Lux"
St. Gogol, 17
8 (401) 233-29-29 http://www.oberteich.com/ double room - from € 52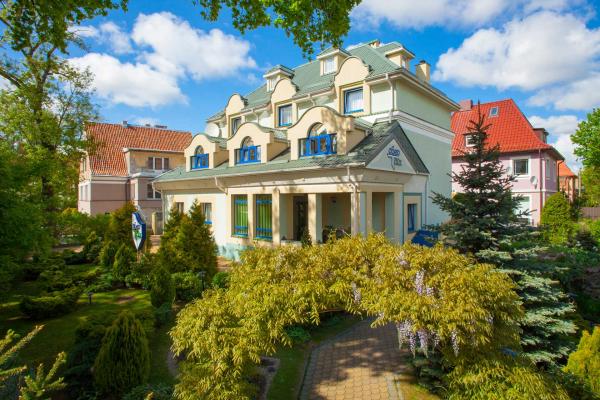 Oberteich Lux is located in the historical part of the city. The rooms offer beautiful views of the garden and lake. Staying at this hotel, you will have at your disposal a swimming pool, a conference room with a capacity of 50 people, laundry, room-service. After a busy day, it will be especially pleasant to spend time in the fitness center, spa area, Turkish or Finnish bath. Guests with rental cars can use the free parking.
Villa "Glamor"
St. Verkhneozernaya 26
8 (401) 234-00-00 http://www.glamour-hotel.ru/ double room - from € 44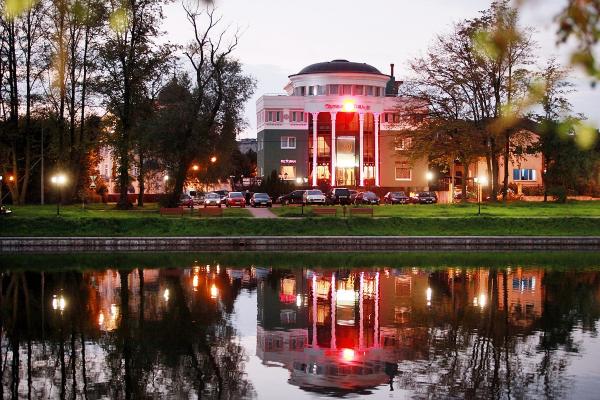 Villa "Glamor" is located in the city center. In the vicinity there is a small park area with a lake, where it is especially pleasant to stroll in the evenings. If you are not inclined to travel somewhere in the evening, then in the nearby Yunost park you can ride a boat, ice skate or ferris wheel. The rooms are spacious and spotlessly clean. The staff tries to please every guest as much as possible, so during your stay at the hotel it seems like you are at home.
Guest house "Paraiso"
St. Turgeneva 32a
8 (401) 295-54-47 http://ageevgroup.ru/hotels/paraiso/ double room - from € 36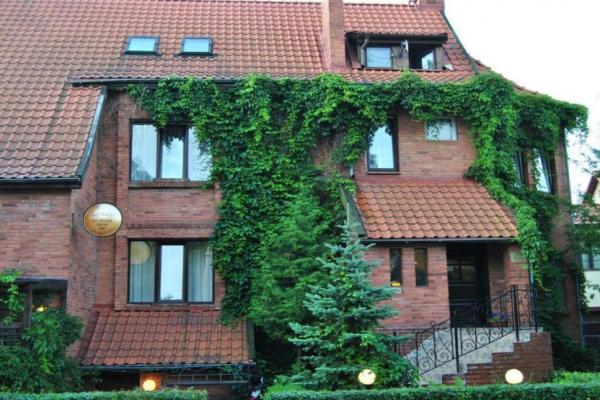 The advantage of the Paraiso Guesthouse is its convenient location. Nearby are the main attractions, which will be enough if you arrived in Kaliningrad in a few days. The Wrangel Tower, Upper Lake, Amber Museum, Yunost Culture and Leisure Park can be reached on foot if desired. In addition, the apartments overlook a quiet courtyard. The hotel is suitable for both business and couples. It features a swimming pool and free parking.
Hotel "The Seagull"
St. Pugacheva, 13
8 (401) 235-22-11 http://www.hotelchaika.ru/ double room - from € 63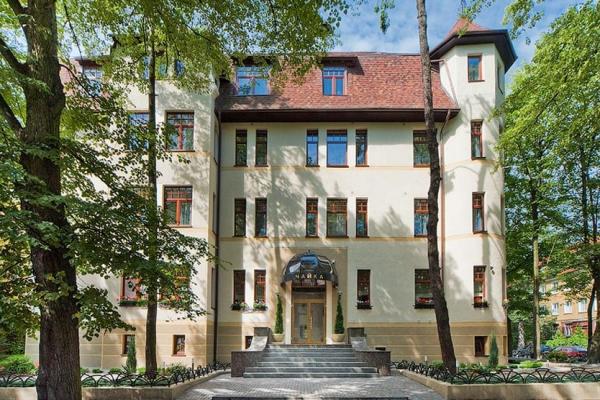 The Chaika Hotel is a great place to hold anniversaries and weddings. If you plan to come to Kaliningrad for a few days on business or just to see the city, here you will certainly enjoy it. The hotel is in a quiet area, away from noisy streets. At your service will be a fitness room, cosmetic and bathroom accessories. Any request will be fulfilled as quickly as possible. Hearty breakfasts and a cozy atmosphere will leave pleasant memories.
Hotel "Skipper"
St. Oktyabrskaya, 4
8 (401) 230-72-37 http://www.skipperhotel.ru/about/ double room - from € 67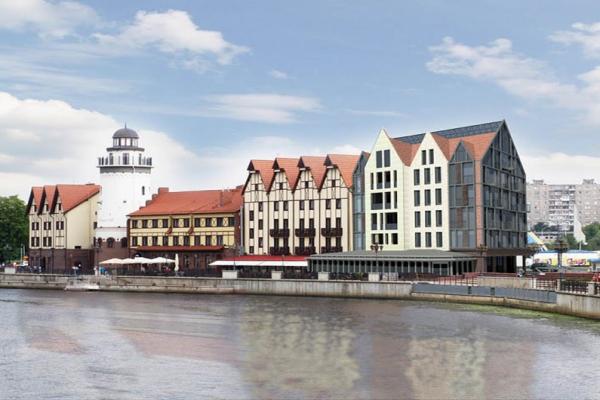 If you plan to rent a car and the main criterion in choosing a hotel for you is convenient secure parking, choose the Skipper Hotel. It is located right on the banks of Pergola, so looking from the window, it seems that you are floating on the river. It is especially romantic to watch the sunset over the river surface from the windows of your room. Here you will certainly enjoy delicious breakfasts, friendly staff and a cozy atmosphere. Every detail, request here is treated with understanding.
Where to park a rented car in Kaliningrad
Car rental in Kaliningrad with BookingCar - profitable, convenient, simple!
In case of any problems associated with car rental in Kaliningrad, BookingCar will solve them as quickly as possible.
We will be with you 24 hours a day.
All you need is to contact us.
© Anastasiia Voloshina, 2016
Like this? Share in social networks: