Bookingcar offers a wide range of car rental options in Iceland
Here you can choose a car of any class that best suits your needs.
Our prices are one of the best prices on the market.
See for yourself!
Professional support
Our professional call center will help you understand all the intricacies of car rental. We guarantee full support throughout the rental period.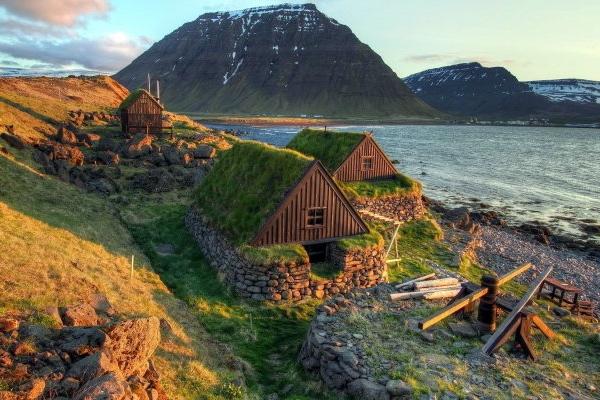 Iceland is a combination of the uniqueness of nature and human life, which does not allow to violate this natural beauty. The island is located in the northern part of the Atlantic Ocean and is washed by two seas: from the north - Greenland, and from the east - Norwegian. Whatever part of the island you are in, you will be amazed at the grandeur of nature: a fantastic land topography, massive volcanic boulders, lawns covered with centuries-old moss, hot springs and seething geysers. And this is only part of what can be listed and somehow difficult to express in words. By renting a car, you can see most of the country and enjoy the remote beaches and admire the black icebergs formed from volcanic ash from the coast. Iceland deserves to be imbued with her special national flavor and irrevocably fall in love with her nature. We advise you to think carefully about renting a car, so as not to miss a single wonderful place in this incredibly mysterious and attractive country.
Popular cities:
Holidays in Iceland
Natural Treasures of National Parks
Lagoon Jekyulsaurloun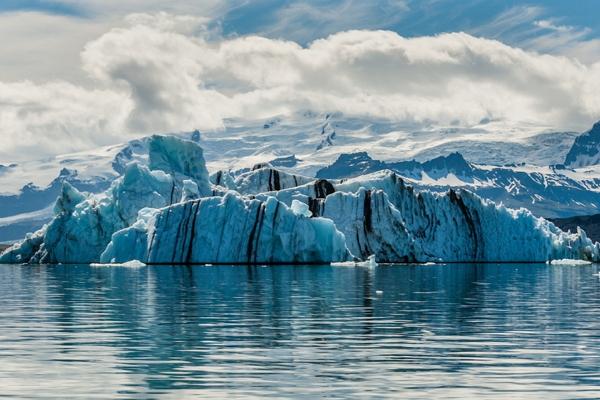 Jokyulsaurloun lagoon is located in Vatnajokull National Park. This is one of the most beautiful places in the world that will not leave anyone indifferent. A small bay with giant icebergs that drift in the ocean, then come as close to the shore as possible, allowing tourists to enjoy the beauty of the icebergs themselves and the incredible color of the water. It is worth staying for a few days to relax in silence, walk along the coast and have time to see how the water changes color in the rays of the setting sun. You can get to Jekyulsaurloun from Reykjavik by a rented car if you take the No. 1 road towards Vick.
Vatnajokull Glacier
Another fabulous place located in the Vatnajokull park. Vatnayokull glacier covers an area of ​​8133 km2 and is Iceland's largest glacier. Below it are several volcanoes that were sources of major glacial floods in 1996. Be sure to come here in a rental car to experience all the power and beauty of nature.
Skaftafell Park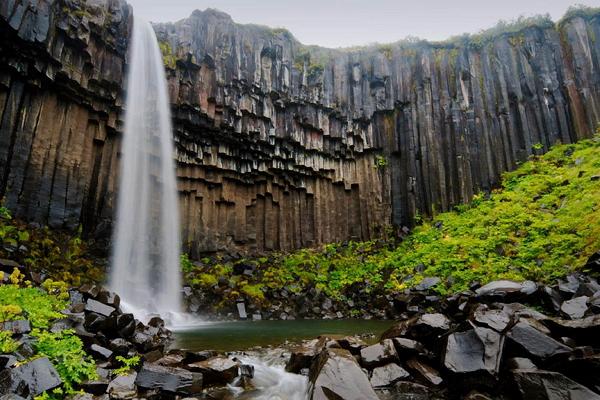 When you rent a car, head to Skaftafell Park, Iceland's second largest national park. The main symbol of Skaftafell is the Svartifoss waterfall, surrounded by unusual basalt columns. There is also the active volcano Grimsvetn, which over the past 100 years, 20 times with its large eruptions, disturbed the peace of quiet and calm Icelanders.
Rules of the road, parking, toll roads
Toll roads
In Iceland, highway access is free. Only the Hualfjörður tunnel fare is paid.
Special Pay Roads
The Hualfjörður Tunnel (5770 meters long) connects Reykjavik with Akranes. The lowest point of the tunnel is 165 meters below sea level.
Speed ​​mode
Settlement - 50 km / h
Outside the village (gravel) - 80 km / h
Outside the village (asphalt) - 90 km / h
Alcohol
The maximum allowable level of alcohol in the blood is 0.5 ‰ .
Parking
Iceland has few cars, so you can easily find a free parking space. Many parking lots have parking meters through which you can pay for parking. If there is no such machine, then parking must be paid at the box office.
Emergency and referral services
Single phone number for police, ambulance, fire service - 112
Roadside Assistance - 1777
Car rental with BookingCar - profitable, convenient, easy!
In case of any problems associated with the rental car, BookingCar will solve them as quickly as possible.
We will be with you 24 hours a day.
All you need is to contact us.
© Ellina Rudenko, 2015
Like this? Share in social networks: