Bookingcar offers a wide selection of car rental options in Hungary
Here you can find a car of any class that best suits your needs.
Our prices are one of the best prices on the market.
See for yourself!
Professional support
Our professional call center will help you understand all the intricacies of car rental. We guarantee full support throughout the rental period.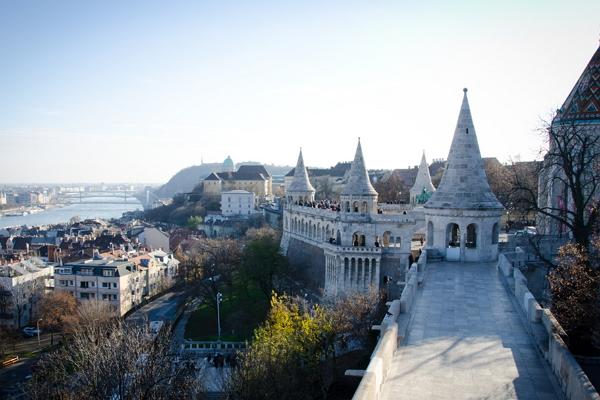 In Hungary, both amateurs of a rich cultural holiday and those who seek solitude and want to spend several days outdoors will feel equally good. There are many reasons to visit this country: take at least magnificent medieval castles, fortresses and palaces, of which there are more than 3,000 in Hungary; or health resorts on the shore of Lake Balaton, famous for its mineral and thermal springs. By renting a car, you can see interesting places in a short time and get the maximum pleasure and experience from your trip.
Holidays in Hungary
Wellness Resorts
Balatonfured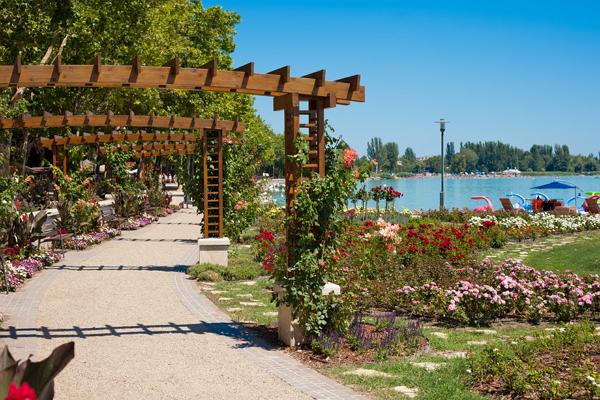 The resort is in the north-eastern part of Lake Balaton. The main profile of health resorts in Balatonfüred is cardiology. In the local State Cardiology Hospital, patients who have had heart disease undergo rehabilitation. The resort is also known for its sources of mineral water, which is used to treat diabetes and diseases of the stomach, intestines and liver. Balatonfured is relatively close to Budapest - 130 kilometers, so if you are going to relax in the capital, we advise you to call here in a rented car and spend several days in one of the health centers.
Buk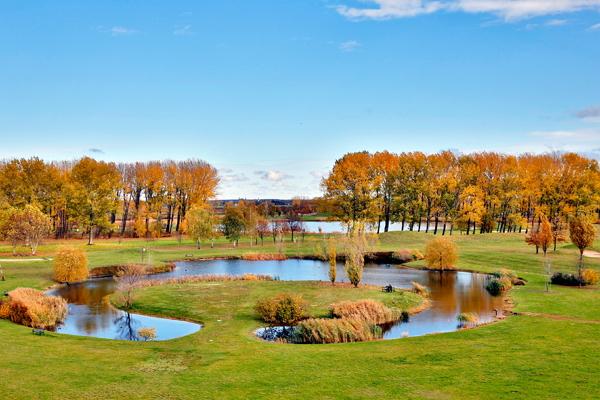 One of the largest thermal spas in Hungary. Here is a therapeutic bath with several pools designed for different types of procedures. Buka waters are used to treat the organs of the musculoskeletal system and some diseases of the digestive system.
Heviz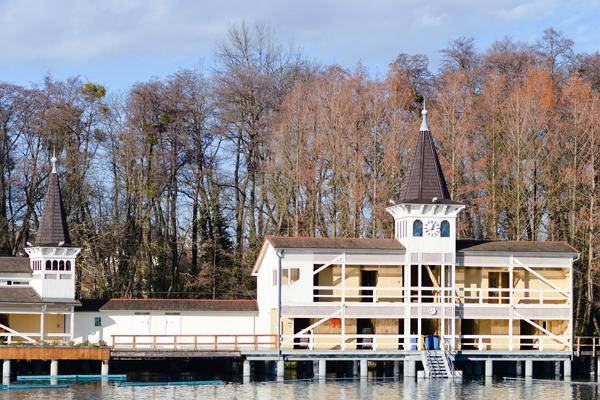 The main attraction of the resort is the largest thermal lake in Heviz in Europe, where you can swim all year round (in winter the water temperature reaches + 28 ° C). The healing waters of the lake are used not only for swimming, but also for drinking with chronic gastritis. Heviz can be reached by renting a car directly at the Budapest Airport, located 200 kilometers from the resort.
Harkany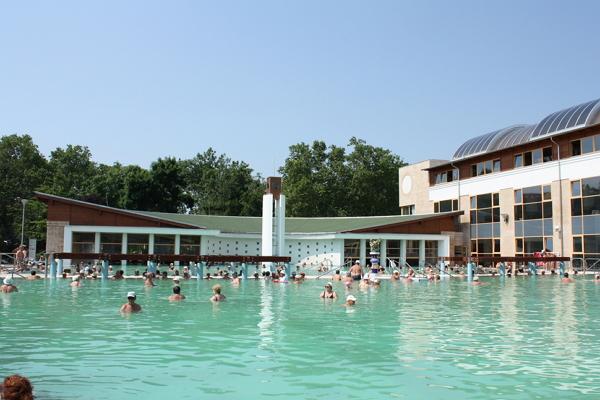 Picturesque resort with lots of flower beds, parks and groves. It is famous for its sulphurous waters, which relieve stress and tension well. Thanks to the mild Mediterranean climate, in Harkani you can relax all year and swim in the outdoor pools even in winter.
Rules of the road, parking, toll roads
Toll roads
Highways, highways and some sections of the main roads in the country are paid. To pay for travel, electronic vignettes are purchased - matrices, as they are called in Hungary. They can be bought in special terminals, at gas stations or on the website www.virpay.hu .
Speed ​​mode
Settlement - 50 km / h
Outside the village - 90 km / h
By road - 110 km / h
On the autobahn - 130 km / h
Alcohol
The maximum allowable level of alcohol in the blood is 0.00 ‰ .
Parking
Parking in the cities of Hungary is paid. There are several parking zones that differ in terms of parking and cost. The minimum parking time is 15 minutes. A parking ticket is purchased at parking meters and placed under the windshield. Parking is free on Sundays.
Emergency and referral services
Single phone number for police, ambulance, fire service - 112
Emergency Road Service - 198
Car rental with BookingCar - profitable, convenient, easy!
In case of any problems associated with the rental car, BookingCar will solve them as quickly as possible.
We will be with you 24 hours a day.
All you need is to contact us.
© Ellina Rudenko, 2015
Like this? Share in social networks: