Bookingcar offers a wide range of car rental options in Helsinki
Here you can find a car of any class that best suits your needs.
Our prices are one of the best prices on the market.
See for yourself!
Professional support
Our professional call center will help you understand all the intricacies of car rental. We guarantee full support throughout the rental period.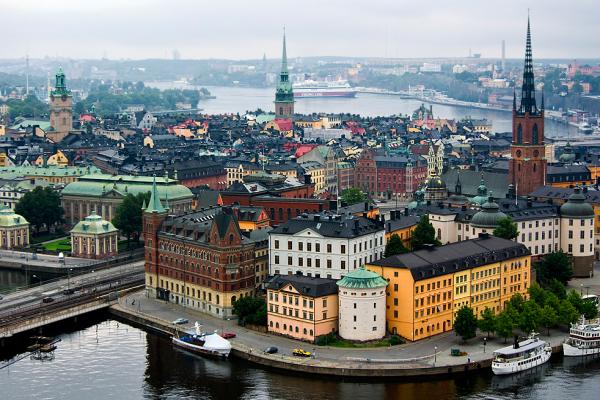 In the middle of the XIX century, Helsinki was rebuilt in the image and likeness of St. Petersburg. Today, the city is famous not only for its "northern architecture", but also for its beautiful landscapes and fresh air. Hire a car and go explore the main attractions. Whatever route you plan and no matter how much time you have to explore Helsinki, be sure to explore the dungeons of Sveaborg, make a wish on the fifth step of the Cathedral, take a ride in the tram bar. At the end of the trip, try national delicacies at the Kauppatori market, feed the gulls on Senate Square and view the panorama of the city from the Ferris wheel. The peculiarity of the city is that there is a low crime rate. Therefore, even if you decide to take a walk under the lights of a big city in warm weather, you can not worry about security.
Bookingcar recommends:
Car Hire at Helsinki Airport
Helsinki-Vantaa Airport ( Helsinki-Vantaa Airport then ) - download scheme
IATA code: HEL
Location: 19 km from Helsinki
Official website: http://www.finavia.fi/fi/helsinkivantaa/
Information: +358 200 14636
The following companies provide car rental services at Helsinki Airport: Hertz, Budget, Europcar, Avis, Sixt. Rental car rental desks are located in the arrivals hall. Near the airport there are 6 parking zones.
What to see in Helsinki: interesting sights of the city
Senate square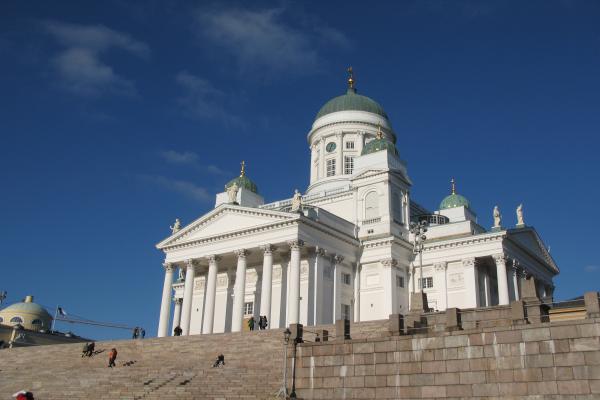 If the weather is warm, and you will have time to rent a car, go to Senate Square. Its main decoration is the Cathedral with domes, towers and snow-white columns. A multi-stage staircase leads to it, which serves as an amphitheater in those days when concerts are held on the square. Having overcome a few dozen steps, you will have a beautiful view of the city. After taking a couple of shots, visit the shrine to be filled with positive energy and feel the full power of the building. An interesting fact: every day, exactly at 17:49, you can hear how the "singing" area.
Church in the rock
Lutherinkatu 3
One of the most popular and most visited places in Helsinki is the church in the rock. Because of its unusual shape and impermeability, it is also called the "bunker of anti-diabolical protection". Outside, it resembles a fallen plate, and from the inside it creates the effect of an unusual dome. Due to the good acoustics, concerts of organ and classical music are often held here, which attracts young people. On weekends and holidays, services are held in the church.
Winter Garden
Hammarskjoldintie, 1A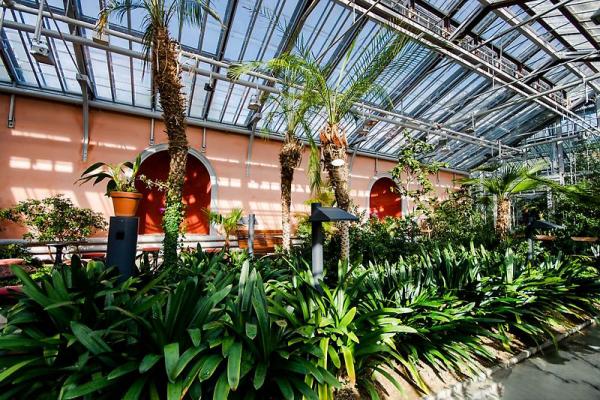 If you want to take a measured walk surrounded by exotic plants, go to the Winter Garden. The collection contains more than 200 types of copies, which are presented in several thematic halls. During the tour it will be possible to inspect the hall of cacti and palm trees, and in the pool - parrots and ornamental carps. A visit to the garden is especially remembered in the winter. When you move from snowy streets to alleys of outlandish plants, you get the impression that you were transported to some tropical country.
National Museum
Mannerheimintie 34 http://www.kansallismuseo.fi/fi/kansallismuseo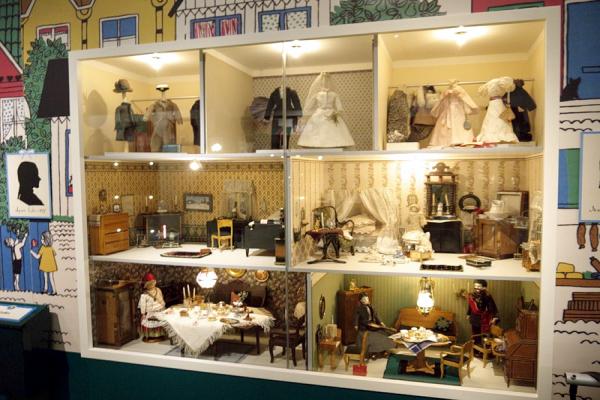 If you are interested in history, be sure to visit the National Museum. The historical department is considered the largest. It presents unique artifacts that belong to different centuries and cultures: household items, ceramics, weapons. Visiting the exposition "Treasures" you will see a unique collection of medals, jewelry, coins. In addition to the main exhibitions, there are temporary ones that are dedicated to the cultural heritage of the country, ethnography and local history. It will be more convenient to get to the museum by rental car.
Market Square
Kauppatori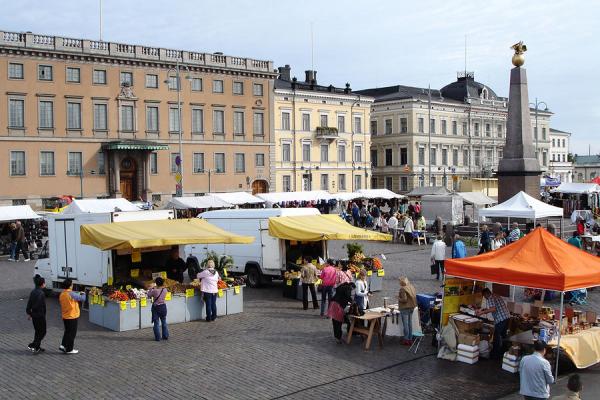 One of the brightest places in Helsinki is the Market Square, which is located right on the seashore. On weekends, it turns into a busy market where you can profit from fish, buy souvenirs and drink coffee, as well as try smoked salmon and trout for free. Unforgettable events are the days of the famous Celedka fair and the Christmas market, which opens on the Market Square in the second half of December.
Helsinki Surroundings: Best Car Routes
Sveaborg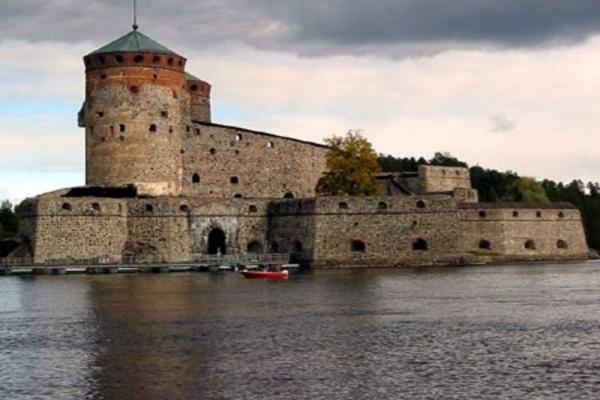 Sveaborg or the "Finnish fortress" was built in the middle of the XVIII century and was considered part of the Swedish state. At the beginning of the 19th century, it passed into the possession of Russia for more than a century. And only when Finland gained independence, the fortress began to belong to the new state. Today, there are several museums that differ in architectural traditions and style. The order of the sights is supported by prisoners who are serving time for petty crimes in one of the buildings. It will be more convenient to get to the fortress by sea, and if you do not want to return to Helsinki, you can stay overnight in one of the hotels nearby. By the way, there are several cafes and restaurants in the fortress where you can find delicious beer, hearty dishes, a children's menu and desserts for every taste.
Popular science center "Eureka"
Kuninkaalantie 7 http://www.heureka.fi/fi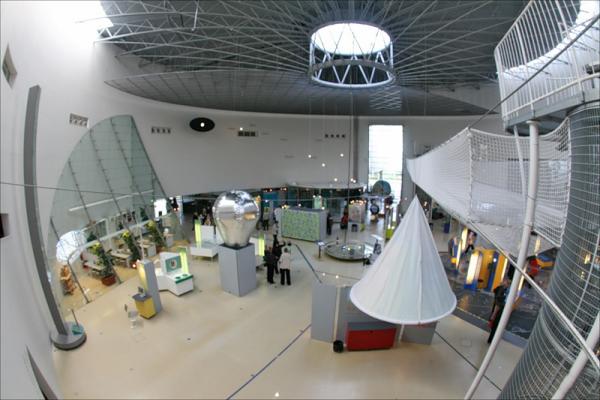 Hire a car and set off to explore the Eureka Popular Science Center, located in a suburb of Helsinki. The center's collection contains several hundred exhibits from the fields of biology, astronomy, physics, and chemistry. The advantage of exhibitions is that they are interactive. Visitors can not only see nearby exhibits they like, but also conduct chemical experiments, take part in paper making, and solve mathematical puzzles. Children will certainly appreciate the Vattenfall planetarium, where popular science films are played on a large spherical 3D screen. As part of the tour, it will become possible to find out the secret of the birth of the Universe, get closer to the stars and see what will happen to planet Earth after the sun fades. There is a camp at the center where parents can leave teenagers for several days.
Zoo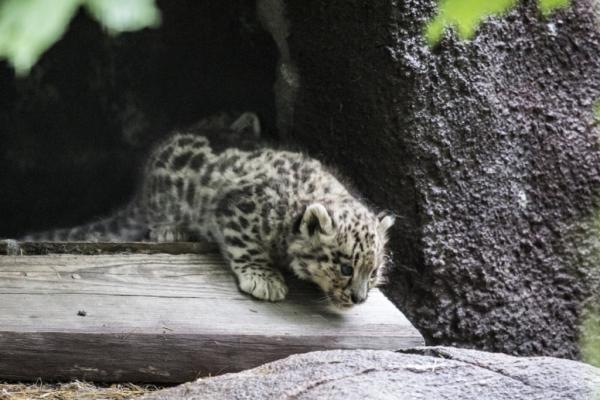 On the island of Korkeasaari is a zoo, which is considered one of the oldest in the world. During the walk you will make a real journey through the dangerous jungle, Finnish lowlands, mountain peaks and the tundra. The territory is divided into several zones where you can see amphibians and reptiles from the tropical forests of Southeast Asia, get acquainted with the fauna of South America, animals from Australia and North America. It's worth all day to visit the zoo. Here you can dine in a cozy cafe and buy souvenirs.
Espoo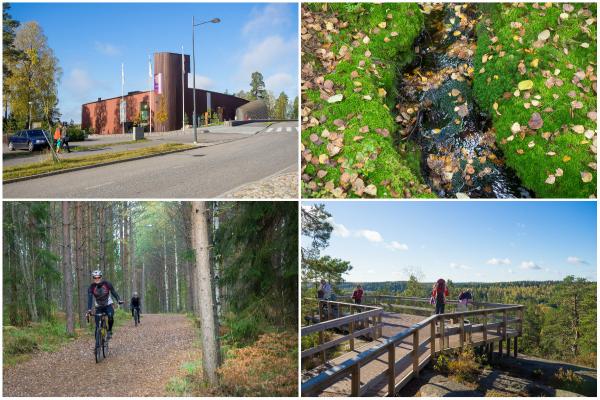 Espoo is a small town near Helsinki, which is famous for its high standard of living. Here are the offices of major Finnish corporations, historical sites and cultural attractions. Arriving in Espoo, be sure to visit the Emma Museum of Modern Art, which presents more than two thousand works by foreign and national artists. The collection is represented not only by contemporary works, but also exhibits of the XX - XXI centuries. Next, head to Nuuksio National Park, which is considered an oasis of untouched nature. It features hiking trails for leisurely walks, climbing areas and sleeping places. Finally, visit the famous Espoontori shopping center, which is located in the city center.
Porvoo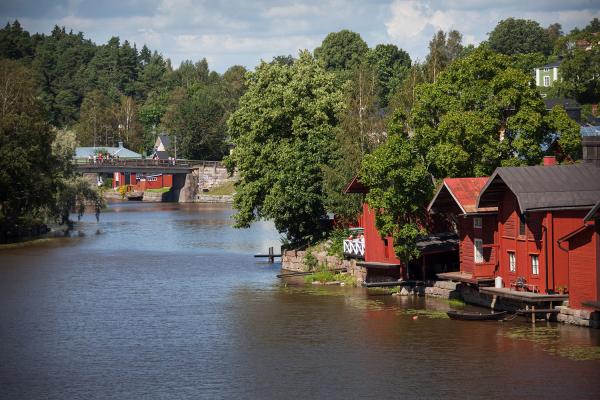 When you rent a car, visit Porvoo, which is considered one of the oldest in Finland. It is located 50 kilometers from Helsinki. Its uniqueness lies in the fact that there are more than 250 houses built in different styles and in different eras. The symbol of the city are wooden barns built on the banks of the mouth of the Porvoonjoki River. Today there are museum exhibits, restaurants and cafes. Attention of tourists is also attracted by Maarin Park, which is a favorite place for locals to take leisurely walks in picturesque places. If you have the time, be sure to visit the Town Hall, which houses the bishop's house, the merchant's house and museum, and then head to the local market for souvenirs.
Food: atmospheric restaurants, cafes and bars
Ekberg
Bulevarden 9 http://www.cafeekberg.fi/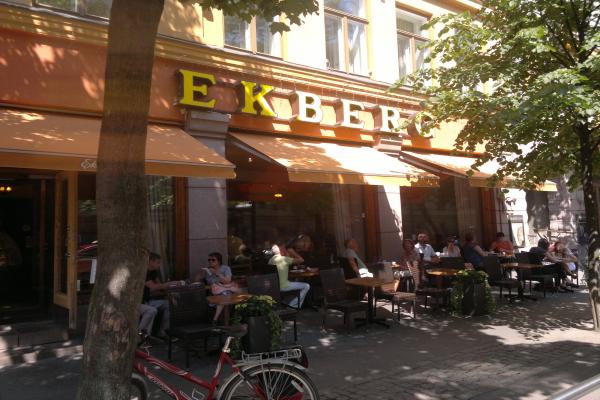 If you are looking for a cozy establishment that opens early in the morning, and where you could have a leisurely coffee, drop by Ekberg. Taking your favorite drink and sandwich, and sitting down at a table on the street, enjoy the views of the city. It is also worth trying their famous confectionery: Napoleon, croissant, chocolate dessert. An excellent solution for breakfast is an omelet with vegetables or meat, porridge and juice. The cozy atmosphere has a good time in good company.
Bar sandro
Kolmas linja 17 http://www.sandro.fi/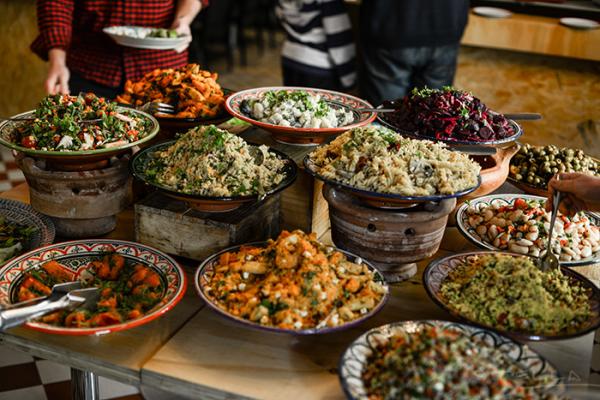 Fans of oriental cuisine will be happy to dine at Bar Sandro. The highlight of the institution is that by paying 12.90 euros, you will get access to the "buffet" of the institution and you can try everything you want. There are also hot dishes, salads, excellent cooked meat and fish, sauces for every taste. The abundance of dishes really impresses. And the fact that everything is prepared deliciously and in compliance with technology makes you return to this place again.
Eatos mexican diner
Toloviksgatan 3 http://eatos.fi/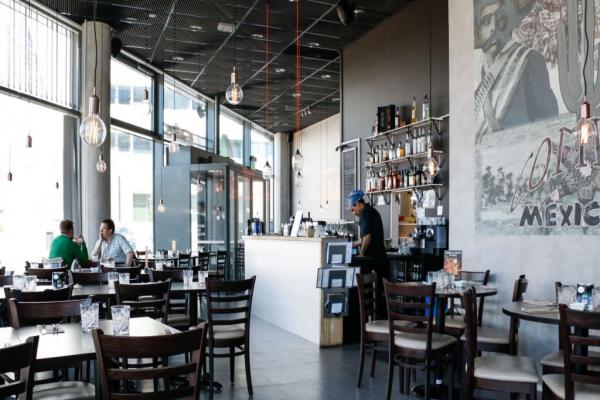 If you are traveling by rental car, be sure to visit the Eatos Mexican Diner, which offers exceptional Mexican cuisine and vegetarian options. The stylish interior makes a good impression. Multilingual staff will help to sort out the assortment of dishes and give practical advice on drinks. The facility is suitable for both a business meeting and a family meal.
Casa Italia
Bulevarden 11 http://casaitalia.fi/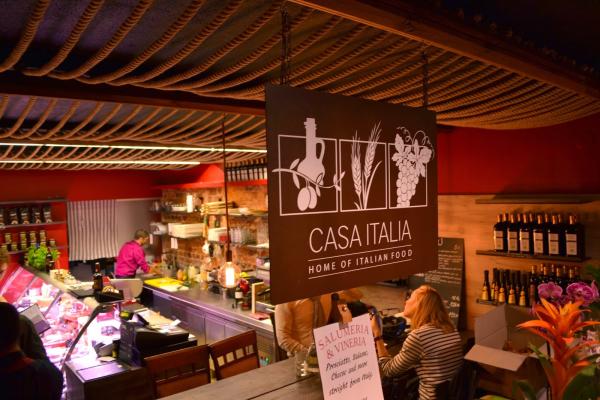 Casa Italia is a place of delicious Italian cuisine with traditional Italian quality. The menu is represented by a small number of dishes, while everything you order will be prepared from fresh ingredients. Smiling waitresses will advise you on the best dishes based on your preferences. If you want to spend an evening here, book a private table or a place at the bar. The warm atmosphere and delicious food will surely leave a mark in your memory.
Oluthuone kaisla
Vilhelmsgatan 4 https://www.raflaamo.fi/fi/helsinki/kaisla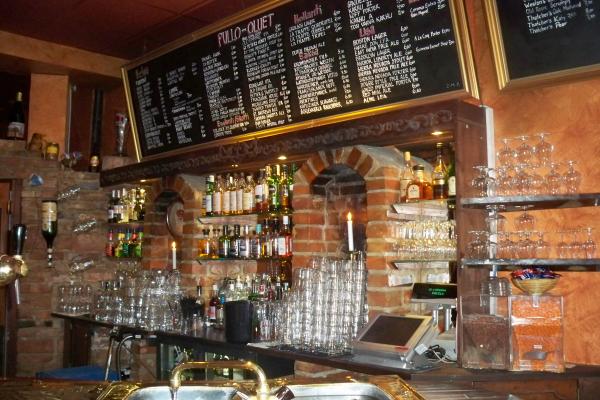 If you were busy sightseeing all day, and in the evening you wanted to spend time in a great bar, head to Oluthuone Kaisla. This is a spacious pub where you can slowly enjoy beer, cider or other strong drinks. In order not to decide on the species for a long time, you can order a set of Finnish beer. In the evenings, live music is played, and if you come with a company, board games are issued. So in a pleasant environment you can have fun while enjoying your stay in Helsinki.
Where to live: comfortable hotels in Helsinki
Hilton Helsinki Strand
John Stenbergs strand 4
+358 9 39351 Hilton Helsinki Strand double room - from € 189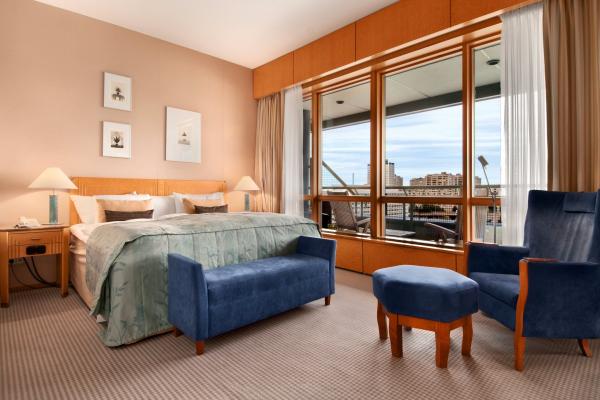 If you plan to rent a car, opt for the Hilton Helsinki Strand. This is a 5-star hotel in which you will have at your disposal a swimming pool, restaurant, fitness center, sauna. It impresses with its stylish interior and fireplace, which organically complements the lobby. In case of need for business events, a conference room is equipped. The competent staff will ensure that you have the best memories of your stay at the hotel.
Hotel f6
Fabiansgatan 6
+358 9 68999666 http://www.hotelf6.fi/ double room - from € 120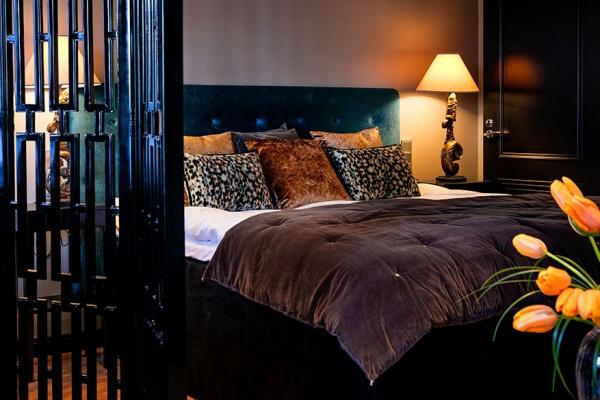 In the center of Helsinki is the stylish and elegant Hotel F6. Guests have a choice of standard rooms, superior rooms and suites. The apartments offer great city views. Everything is equipped in the hotel so that every guest feels at home. In order to cheer up in the morning and maintain muscle tone, a fitness center is equipped in order to relax after a busy day - a spa. Couples can take advantage of babysitting services.
Clarion Hotel Helsinki
Tyynenmerenkatu 2
+358 10 8503820 https://www.nordicchoicehotels.fi/clarion/clarion-hotel-helsinki/ double room - from € 114

Close to the city center is the cozy Clarion Hotel Helsinki. The interior is made in the Scandinavian style. Rooms feature panoramic windows with scenic city views. It offers a fitness center, restaurant, room-service and shuttle services. The hotel also has a banquet hall and a conference room. If necessary, dry cleaning and laundry services are available. An advantage for guests with children is babysitting services.
Hotel Indigo Helsinki - Boulevard
Bulevarden 26
+358 200 48105 Hotel Indigo Helsinki - Boulevard double room - from € 98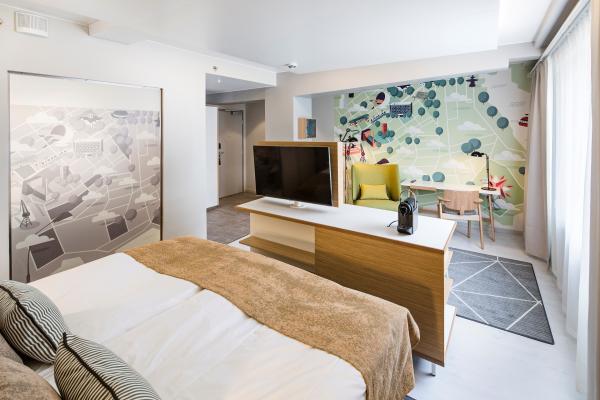 Advantage of Hotel Indigo Helsinki - Boulevard - Great location. Nearby are restaurants, shopping centers, attractions. The hotel features spacious rooms and stylish interiors. Competent staff tries to please every client as much as possible. After a busy day, you can visit the sauna. Convenient parking is available for tourists on rental cars. A huge plus - a variety of breakfasts and the ability to use a coffee machine at any time.
Original Sokos Hotel Helsinki
Kluuvikatu 8
+358 20 1234601 https://www.sokoshotels.fi/fi/helsinki/sokos-hotel-helsinki double room - from € 164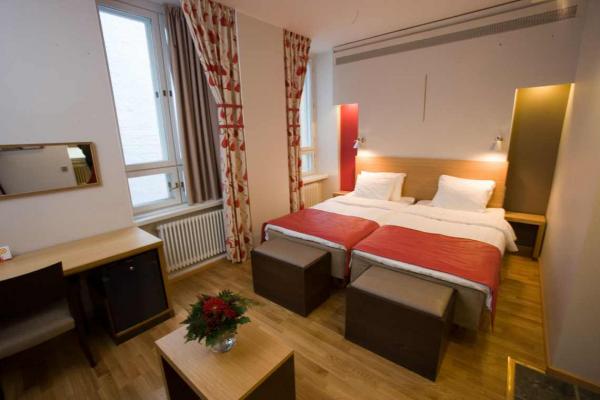 Original Sokos Hotel Helsinki is suitable for both business trips and family vacations. Using the special offer, you can spend an unforgettable romantic weekend or book the apartments you like on favorable terms. The rooms have information booklets that provide up-to-date information on the cultural events of the city. It offers a fitness center, room-service, dry cleaning, and a conference room.
Where to park a rented car in Helsinki
Renting a car in Helsinki with BookingCar - profitable, convenient, easy!
In case of any problems associated with car rental in Helsinki, BookingCar will solve them as quickly as possible.
We will be with you 24 hours a day.
All you need is to contact us.
© Anastasiia Voloshina, 2016
Like this? Share in social networks: