Bookingcar offers a wide selection of car rental options in Genoa
Here you can find a car of any class that best suits your needs.
Our prices are one of the best prices on the market.
See for yourself!
Professional support
Our professional call center will help you understand all the intricacies of car rental. We guarantee full support throughout the rental period.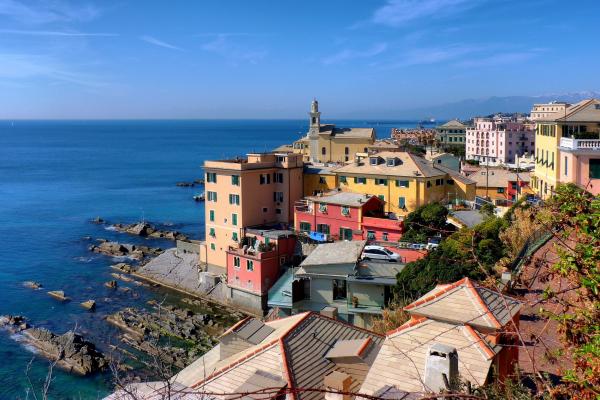 The whole history of Genoa, the capital of the Ligurian region, is connected with the sea. The port of Genoa is considered the largest not only in Italy, but also in Europe. Here, according to one version, the Spanish navigator Christopher Columbus was born, whose image is found at every step: in the names of restaurants and bars, in souvenir shops and brochures. As befits the port city, life in Genoa does not calm down even late at night, so lovers of noisy night parties will be quite comfortable and fun here. In the vicinity of Genoa there are several resort settlements where you can go one day or stay for a week to swim in the Ligurian Sea, appreciate the local culinary traditions and see monuments of medieval architecture. To move around the area, we recommend choosing a rental car,
Bookingcar recommends:
Car hire at Genoa Airport
International Airport named after Christopher Columbus ( Cristoforo Colombo Airport then ) - download scheme
IATA code: GOA
Location: 6 km from Genoa
Official website: www.airport.genova.it
Information: +39 010 601 5410
Car rental services at Genoa Airport are provided by rental companies such as Avis, Budget, Enterprise, Europcar, Hertz, Locauto, Maggiore, Sicily by Car and Sixt. Rental car desks are located near the central parking lot P1. Two parking lots are open at the airport (one long-term, and the second short-term), the first 10 minutes of parking are free.
What to see in Genoa: interesting sights of the city
Cathedral of San Lorenzo
Piazza san lorenzo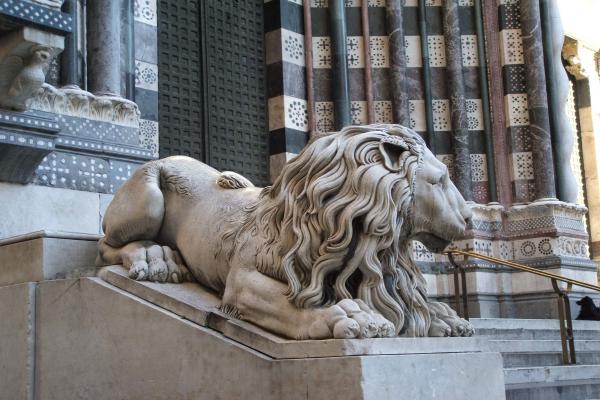 The construction of the Cathedral of San Lorenzo began in the XII century and continued intermittently until the XIX century. In stylistic terms, the cathedral is a mixture of several architectural traditions - from Gothic to Baroque. The main entrance to the temple stands out: a combination of arches, columns from different types of stone, mosaics and patterns with elements of oriental style. The cathedral is famous for the fact that the relics of John the Baptist are stored here (together with St. George the Victorious, he is considered the patron saint of the city), as well as a cup, which is supposedly considered the Holy Grail.
Royal Palace (Palazzo Reale)
Via Balbi 10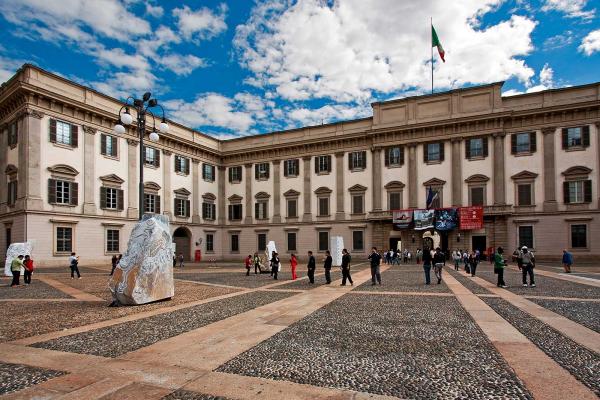 In the XVII century, the palace was built for the influential Genoese Balbi family, which a few years later transferred it to another no less respected Durazzo dynasty. At the beginning of the XIX century, the Palazzo Reale passed to the Savoy Royal House - from this moment a new chapter in the history of the palace began. By order of the royal family, the palace was expanded, and the rooms were decorated with paintings, sculptures and massive furniture with gilding. The pride of the palazzo is a luxurious Mirror Gallery, similar to the one found in Versailles in France.
Palazzo Bianco
Via Garibaldi 11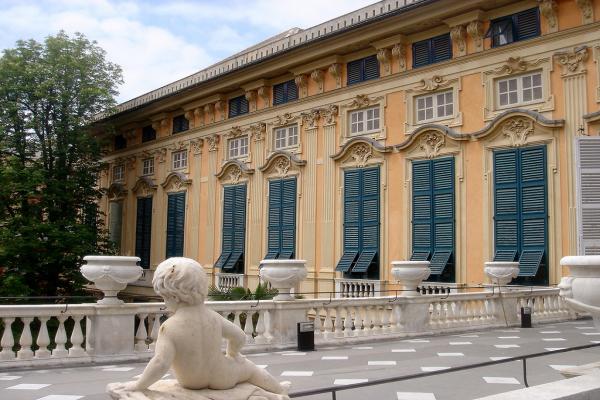 The appearance of the Palazzo Bianco ("White Palace") is due to the Genoese Doge Luke Grimaldi, who led the construction of the palace in the 1530s. Having changed several owners, the palace eventually passed to the city authorities and turned into an art gallery with an extensive collection of Western European painting. The museum's collection contains paintings by both Genoese masters and the works of Flemish painters: Memling, Rubens and Van Dyck, the Venetian Veronese and one of the greatest Baroque masters of Caravaggio.
Galata Maritime Museum
Calata de Mari 1 http://www.galatamuseodelmare.it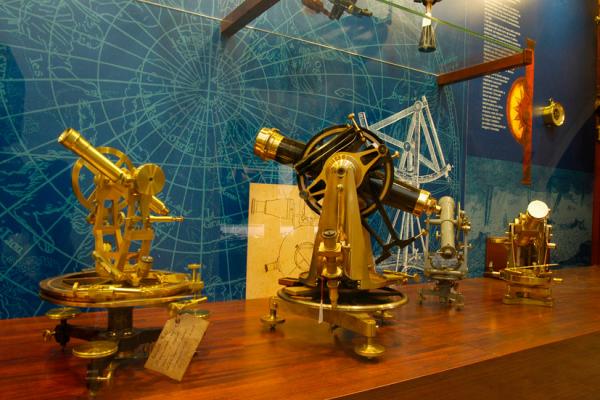 You can find out what shipping was like at the time of Columbus at the Galata Maritime Museum. Fragments of ancient ships, navigation tools, maps, drawings, scrolls - everything is very clear, accessible and detailed, the museum exposition will interest even those who can hardly explain what a helm is. On the second floor there is a cafe with a terrace, from where you can see a large boat of the Italian naval forces - "Nazario Sauro". It used to be on the move, but now it has become a popular tourist attraction.
Aquarium of genoa
Ponte Spinola www.acquariodigenova.it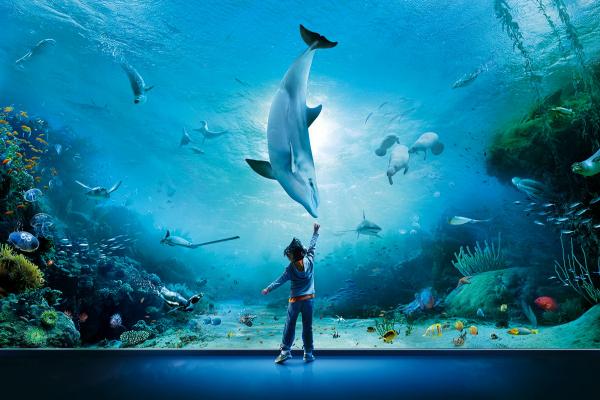 The second largest aquarium in Europe, where you can watch the life of marine life. The audience's favorites are dolphins who play a real show in front of visitors. In one of the halls of the aquarium, children are allowed to stroke stingrays - such entertainment will definitely not leave little guests indifferent.
In the vicinity of Genoa: the best car routes
Camogli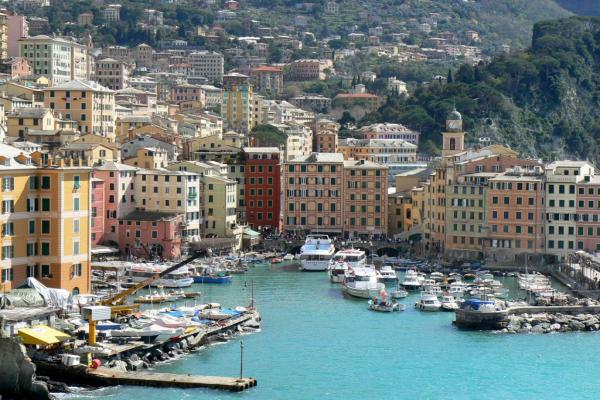 One of the most beautiful and memorable resorts in Liguria, resembling Portofino, but less popular among tourists. Colorful houses, small pebble beaches, a marina surrounded by green hills and emerald-colored sea water are a true paradise. Local residents are mainly engaged in fishing, so no menu is complete without seafood here. By car, the road from Genoa to Camogli takes a little less than an hour.
Portofino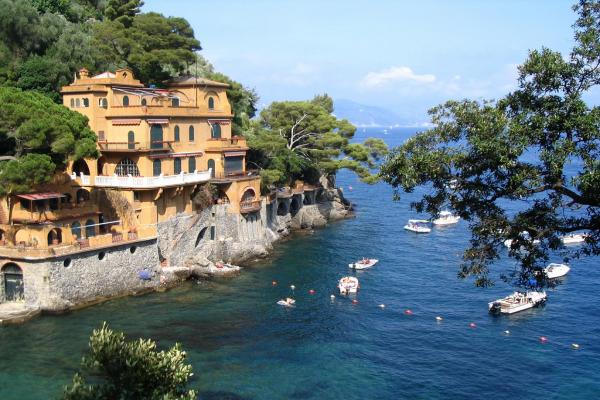 Portofino is known as an elite village with villas and snow-white yachts, without which it is difficult to imagine the local landscape. The main attractions in Portofino are beach vacations and romantic lunches and dinners with sea views. In the evening, live music sounds on the embankment, wine flows like a river, the waiters invite passersby with mysterious names of dishes - you don't want to leave Portofino at all, because it is so simple to enjoy every moment of life and be happy.
Zeros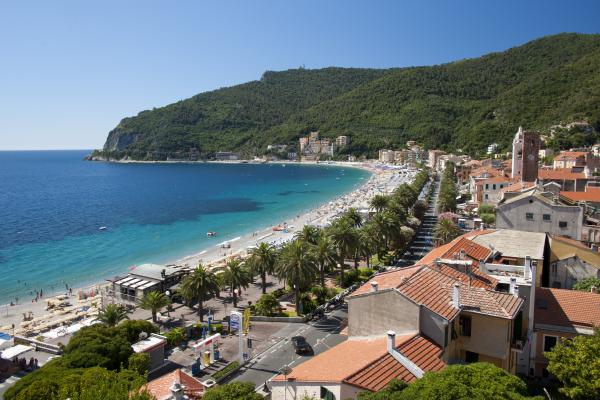 About an hour by car rental - and you will find yourself in the city of Noli, known for its medieval architecture. You should start the walk from the promenade, where you can see the colored fishing boats that are still on the move, and try fresh seafood on the terrace of one of the restaurants. Then go to the area of ​​the Old Town to look into the Romanesque church of San Paragorio and take a lot of shots on the background of low houses with wrought-iron balconies and turquoise shutters.
Toirano Caves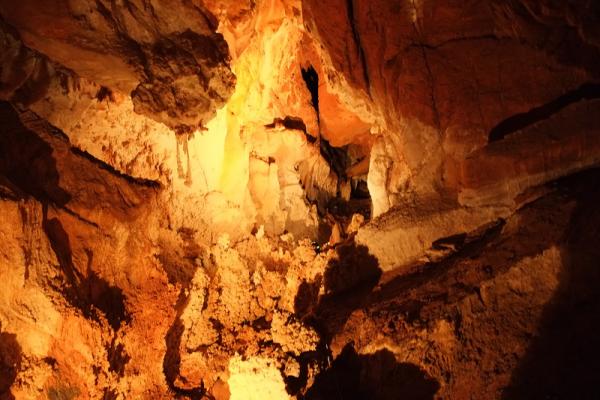 If you are interested in underground labyrinths and bizarre patterns of stalactites and stalagmites, then include Toyrano karst caves in your travel plan. Primitive people lived here 12,000 years ago, as evidenced by the petrified footprints of human legs, as well as the remains of a bear, which our ancestors probably fed on. You can get into the caves only with a guided tour, groups leave every 30 minutes. There are no Russian-speaking guides, you have to choose between English and Italian. Near the caves there is a large free parking.
Cinque Terre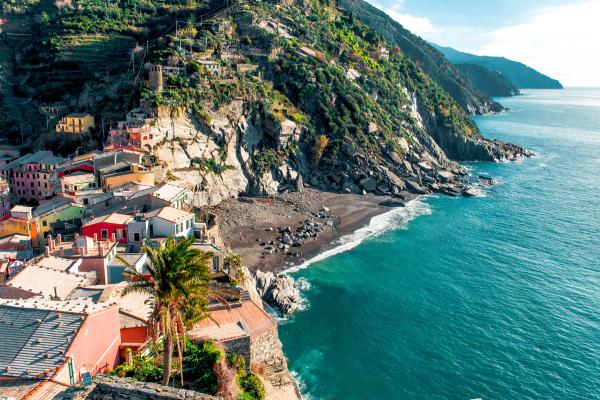 Cinque Terre National Park (translated from Italian as "five lands") consists of five small villages: Monterosso, Vernazzi, Corniglia, Manarola and Riomaggiore. All the settlements of the Cinque Terre appeared in the XI century, so walking along the local streets, you will find reminders of those times - whether it be the ruins of a fortress, a chapel or steep stone stairs. Manarola and Riomaggiore are connected by the picturesque Road of Love: it lies over a rocky cliff, and from it you can admire the view of the Ligurian Sea. It's worth allotting 2 days for a trip to the Cinque Terre, so that there is enough time for walking, for a beach holiday, and for wine tasting, which are produced by local winemakers. If you plan to rent a car, then keep in mind that cars are prohibited in all villages except Monterosso, so we advise you to get to Monterosso,
Food: atmospheric restaurants, cafes and bars
Zeffirino
Via Venti Settembre 20 www.zeffirino.com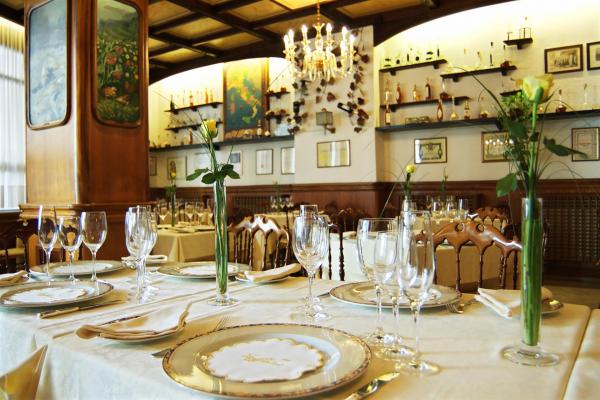 Zeffirino is famous not only for the skill of its cooks and the sophistication of the menu, but also for its famous guests: Luciano Pavarotti always came here for dinner when he arrived in Genoa, and for Frank Sinatra they even came up with a separate dish - Paffuttelle pasta. As expected in restaurants of this level, Zeffirino has everything perfect - from the layout of napkins to the frying of meat. Visitors are met by the owner of the restaurant, and the waiters are so attentive that they guess the wishes of the guests literally from a half glance.
Gran ristoro
Via di Sottoripa, 27R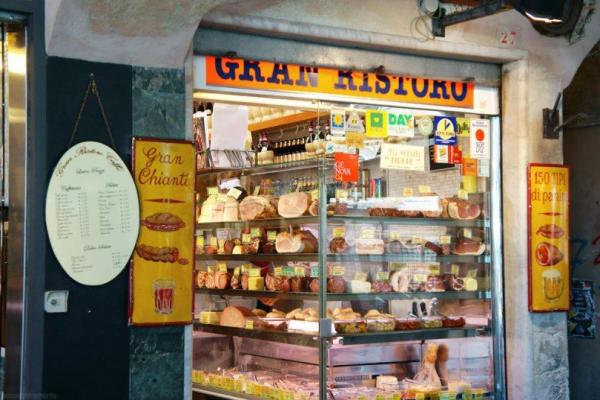 If you need a quick and tasty snack, then keep in mind the Gran Ristoro sandwich, in which for several decades they have been cooking panini and sandwiches from salami, bacon, jamon and ham - meat lovers will be delighted. Eatery format cafe, designed for quick service and take-away. To get the coveted sandwich, you will need to stand in line a bit: the local Gran Ristoro is at a premium.
Soho
Via Al Ponte Calvi 20 www.ristorantesoho.it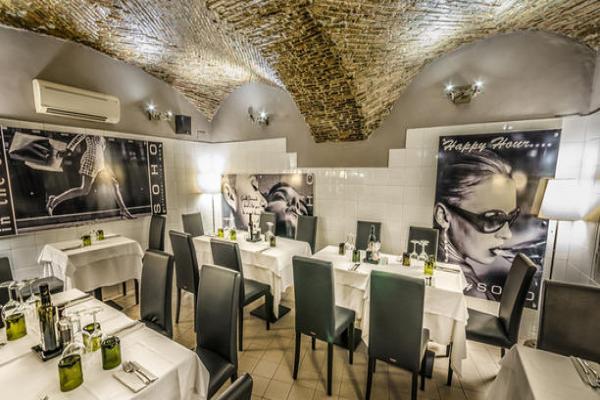 The slightly fanciful interior of the restaurant, focused on tourists, more than compensates for the excellent menu, where starring fish and seafood. Sun-dried flounder, salad with shrimps and sun-dried tomatoes, fish soup (you yourself choose the fish from which you will prepare the dish) and homemade sorbet are worthy candidates for the title of the perfect lunch or dinner. Prices in Soho are slightly above average, but you will immediately forget about it when you try something from the menu.
Pintori
Via San Bernardo 68R www.pintori.net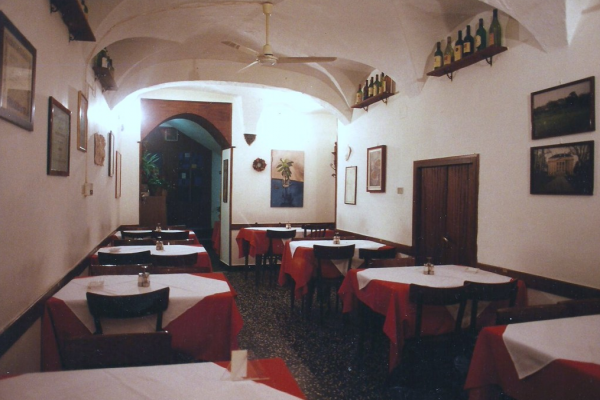 An institution with only 10 tables and with its own wine cellar. There is always a stir in Pintori, most of the visitors are locals, and this is a sure sign that they know a lot about good cuisine. The visitors are served by the owners of the restaurant, who will advise something special and tell you what wine the chosen dish will taste even better with. Among the favorites are mussels, ravioli and, of course, pasta, without which the menu of even the smallest cafe is not complete in Italy.
Les rouges
Piazza Campetto 8 www.lesrouges.it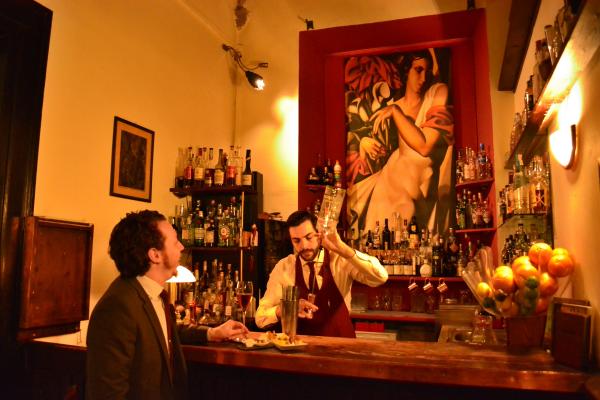 For a cocktail, we advise you to go to the Les Rouges bar, located in the 16th century Palazzo Imperial. High ceilings with stucco moldings, wall paintings, dim lights, perfect serving and waiters who are equally kind both with a guest in a costume from a couture collection, and with a tourist in sneakers and jeans. There are not many people, so if you want to drink something strong in a quiet and romantic place, then Les Rouges is exactly what you are looking for. For food, we especially recommend a cheese plate - it is wonderful both as an appetizer to wine and as an independent dish.
Where to live: comfortable hotels in Genoa
NH Genova Centro
Via Martin Piaggio 11
+39 010 831 61 www.nh-hotels.com double room - from € 126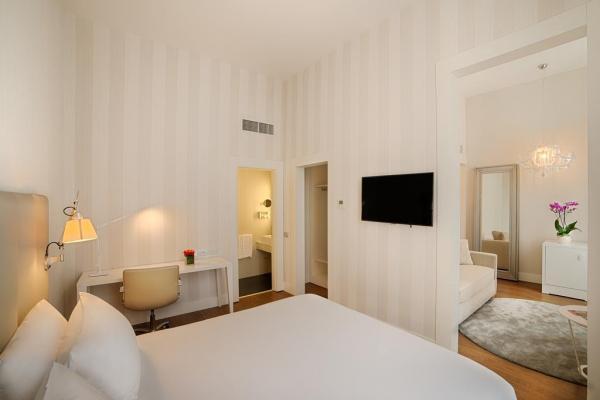 Four star hotel in the area of ​​the main attractions of the city. Spacious rooms in pleasant beige tones. The local restaurant serves excellent breakfasts that go beyond the standard set of scrambled eggs, cheeses and toast. For a fee, guests at NH Genova Centro can stay with their pets. For guests with rental cars, paid parking is available.
Bristol palace
Via XX Settembre 35
+39 010 592 541 www.hotelbristolpalace.it double room - from € 105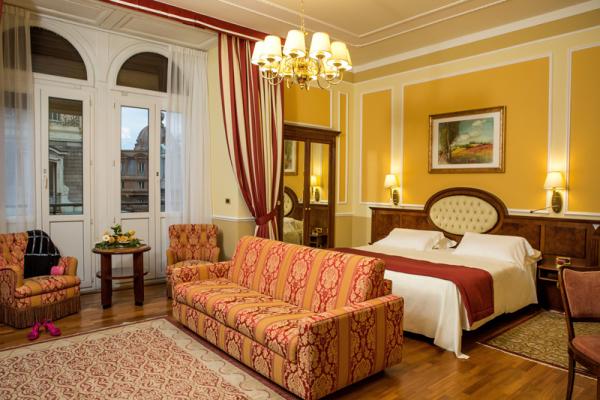 A historic hotel in the center of Genoa, reminiscent of a palace from the 18th-19th centuries. A luxurious staircase with ornate railings and red carpet leads to spacious rooms in a classic style. Vintage furniture, reproductions of famous paintings in golden frames, massive chandeliers and painted carpets - Bristol Palace offers its guests to plunge into the atmosphere of refined antiquity for a while. If you are traveling in a rented car, then you can leave it in a paid parking lot near the hotel (reservation is not needed).
B&B Albaro
Via Giordano Bruno 14
+39 334 870 6587 www.bbalbaro.com double room - from € 90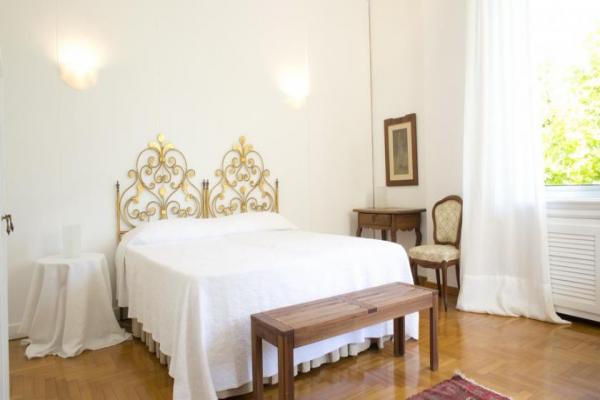 B&B Albaro is ideal for a romantic weekend. Bright rooms with antique dark wood furniture, flowers on window sills, balconies overlooking the garden and silence around. There are special suites for honeymooners. The friendly hostess will gladly advise the best places in the city, so feel free to contact her for advice. If you plan to rent a car, you will have no problems with parking at B&B Albaro: there is paid parking on site (you need to reserve a place in advance).
Palazzo cambiaso
Via al Ponte Calvi 6
+39 010 856 6188 www.palazzocambiaso.it double room - from € 79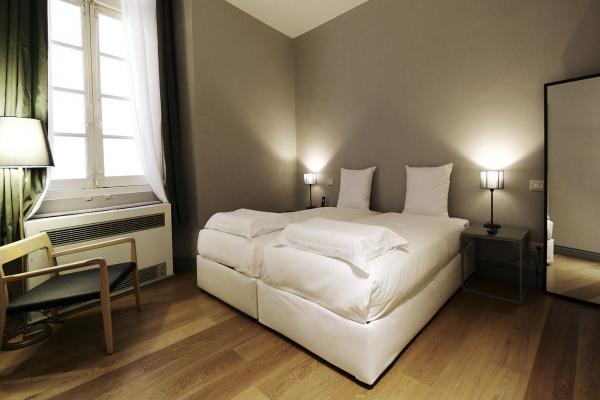 If being in another country you would prefer to live in conditions as close as possible to your home environment, we advise you to stay at Palazzo Cambiaso. Spacious loft-style apartments will comfortably accommodate both a small family and a large company. In fact, these are two-level apartments, where there is everything in order to feel like a local resident. Palazzo Cambiaso is located in the Port of Genoa, with sea views and many restaurants and shops in the neighborhood.
La superba rooms & breakfast
Via del Campo 12
+39 010 869 8589 www.la-superba.com double room - from € 75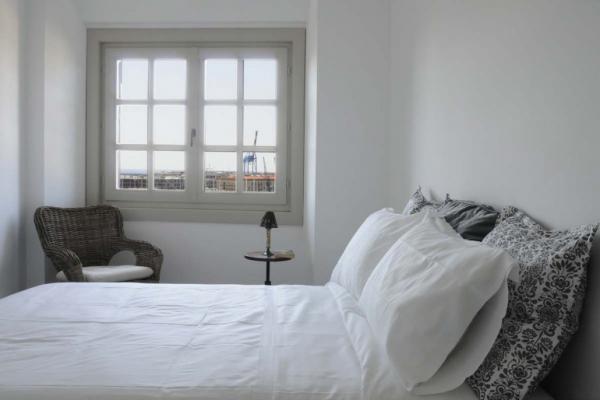 Small hotel in the city center, near the aquarium of Genoa. Miniature cute rooms with white walls, a large bed and antique lamps - minimalism and stylish simplicity that delight the eye after the standard decor of chain hotels. Free Wi-Fi is available throughout the hotel. For those who use the car rental service, paid public parking is available nearby.
Where to park a rented car in Genoa
Car rental in Genoa with BookingCar - profitable, convenient, easy!
In case of any problems associated with car rental in Genoa, BookingCar will solve them as quickly as possible.
We will be with you 24 hours a day.
All you need is to contact us.
© Ellina Rudenko, 2016
Like this? Share in social networks: